Board of Directors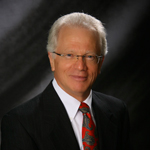 Mickey G. Gauldin, P.E., Former Director of Customer Services
Mickey Gauldin, retired, worked for Sumter Electric Cooperative, Inc. for almost 15 years and was most recently their Director of Customer Services. Prior to Sumter Electric, he worked for Florida Power Corporation. He holds a BS Degree in Electrical Engineering from the University of Alabama and is a Registered Professional Engineer in the State of Florida.
E-mail m.gauldin@earthlink.net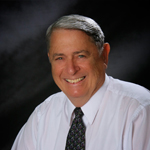 Joe Baxter, Retired Director of Vocational-Technical, Adult and Community Education – Lake County Schools
Joe Baxter served for 35 years in vocational and technical education, retiring in 2004 from the Lake County School District as the Director of Vocational, Adult & Community Education.
E-mail joebaxter@netzero.com
Judith L. Beda, Assistant Compliance Officer, Central Florida Health (CFH)
Mrs. Beda has served in the healthcare field for over 30 years; 25 years at Central Florida Health (CFH); most recently as the Compliance Officer. The majority of her career has been in Clinical Information Technology and Telecommunications. She has State of Florida Registered Professional Nurse Licensure, a Bachelor of Science degree in Healthcare Administration and also Healthcare Compliance Certification and Healthcare Privacy Compliance certifications. She is a Member of the Florida Healthcare Corporate Compliance Association (FHCCA) and Health Care Compliance Association (HCCA). She has been a resident of Florida since 1984 and is a current resident of Tavares.
E-mail rdking01@juno.com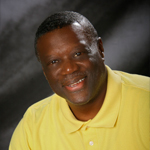 Rev. Isaac B. Deas, II, Ed.D. – Consultant
Rev. Dr. Isaac Deas, LMHC, is the Senior Pastor of New Bethel Community Church in Summerfield, retired Inter-Faith Chaplain at Cornerstone Hospice, and is the CEO/President of Deas Consulting. He is also President of Advocating 4 Kids, a not-for-profit agency which raises funds for homeless youth in Lake County. In addition, he serves on the Lake Sumter Community College Foundation Board, as well as, several additional boards in the area.
E-mail ideas2@comcast.net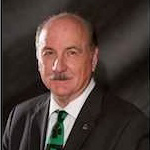 Fred A. M. Cobb, Retired Law Enforcement Executive
Mr. Cobb is a retired Law Enforcement Executive with over 45 years of diverse local, state, federal, and international criminal justice and law enforcement experience. He began his law enforcement career in 1968 while on active duty in the United States Marine Corps (USMC). Following his discharge from the USMC, Mr. Cobb continued his law enforcement career at the local level. In 1971, Mr. Cobb returned to active duty in the United States Air Force and subsequently became a Special Agent with the Air Force Office of Special Investigations (AFOSI). During his AFOSI career, he was assigned to various AFOSI Field Offices in the United States, the Far East and Europe. When he retired from the Air Force in 1988, he was the Special Agent in Charge of the AFOSI Field Office, Hurlburt Field, FL. Following his retirement, he continued his law enforcement and criminal justice career at both the local and state level. In 2004 while serving as the Chief Deputy for the Okaloosa County Sheriff's Office, FL, Chief Cobb was appointed by then FL Governor Jeb Bush as Sheriff of Lake County, FL. This was after the elected Sheriff was removed from office by the Governor. In January 2005, following the election of a new Sheriff, Sheriff Cobb retired from the Lake County Sheriff's Office. He was immediately hired by the City of Eustis, FL, to serve as the City's Director of Public Safety, Emergency Management Director, and Chief of Police. He retired from the City of Eustis in July 2015.
He holds a Masters of Public Administration Degree, a Bachelor of Science Degree in Criminal Justice, and an Associate Degree in Police Science. In addition to his formal education, he has completed over 1500 hours of specialized law enforcement and executive level training. He is a graduate of the FBI's Law Enforcement Executive Development Seminar and the Florida Department of Law Enforcement's Chief Executive Seminar. Prior to his retirement, he served on the Florida Police Chiefs Association's Board of Directors and was the Secretary/Treasurer for the West Central Florida Police Chiefs Association. He has been a member of the Lake Technical College's Board of Directors since January 2010.
E-mail fredcobb@centurylink.net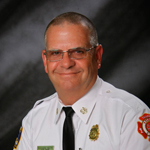 Richard D. Keith, Fire Chief – Tavares
Chief Richard Keith has served as the Fire Chief for the City of Tavares since 2006. His prior service has included the Reedy Creek Improvement District, City of Leesburg, City of Minneola, South Lake Ambulance Service and Florida Regional EMS, the United States Air Force, and the United States Coast Guard Reserve. He is a graduate of the National Fire Academy – Executive Fire Officer Program and the State of Florida Certified Public Manager Program. He has an A.S. Degree in Fire Science from Valencia Community College and a B.S. Degree in Professional Management from Nova Southeastern University. Chief Keith graduated in 1983 from the Paramedic Program at Lake-Sumter Vocational-Technical Center (the old name for Lake Technical College), and continues to use his Paramedic license today. Chief Keith also serves at Lake Technical College as a member of our school's Advisory Committee on Fire Training.
E-mail rkeith@tavares.org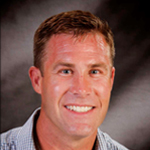 Carl "C.A." Vossberg, IV, President of Electron Machine Corp.
Mr. Carl "C.A." Vossberg, IV, is President of Electron Machine Corporation, a family-owned business. He has served in the capacity of Electrician, Project Engineer, and in 2005, was named Vice-President/General Manager. Mr. Vossberg is also managing partner of a wholesale tree nursery business and is a 2010 graduate of Leadership Lake County. Mr. Vossberg has served as officer and member of many local community Boards and Committees, including President, Umatilla Chamber of Commerce Board of Directors and Member, Lake County Chamber Alliance. He holds an M.S. degree in Industrial Engineering from the University of Florida. He has been awarded the 2013 Governor's Innovators in Business Award: Export Excellence in a Major Market and the FLATE 2018 Distinguished Partner Manufacturing Service Award.
E-mail ca@electronmachine.com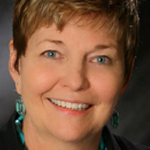 Diane W. Culpepper, Executive Director Lake Technical College
Diane Culpepper has been the Executive Director of Lake Technical College since 2010. Prior to coming to Lake County, she served for 23 years in the Career and Technical Education Department for Orange County Schools at both the school and district levels.
Diane earned her Bachelor's degree in Business Administration and Marketing from the University of Central Florida, her Master's Degree in Vocation Administration from UCF, and her PhD in Workforce Education from the University of South Florida. She loves the educational profession and has taught at all levels from elementary, middle, high school technical college, and university.
Diane serves as an ex officio committee member for the Manufacturing Association of Central Florida (MACF), a Commissioner on the Council on Occupational Education, serves on a variety of state and national CTE committees, and is Vice-Chairperson of Church Council at Holy Cross church in Lake Mary, Florida.
Diane has a son who is an attorney in Annapolis, MD and a daughter who is following in Mom's footsteps and works at a technical college in Asheville, NC! She also has two grandkids who are 11 and 9 and are THE BEST!!
Prior to working in the education field, Diane and her husband owned and operated a Harley Davidson motorcycle dealership in Altamonte Springs, Florida!
E-mail culpepperd@lake.k12.fl.us
Meeting Dates and Minutes
The following schedule of meetings for the 2017-2018 school year has been set for the Lake Technical College Charter Board of Directors. The public is always welcome to attend. All meetings, unless otherwise noted, are held at 4:30 p.m. in the Lake Tech Board Room.
To request to speak at a meeting or to have an item placed on the agenda, please contact the Executive Director's office, (352) 589-2250 ext. 1815.
Monday, July 31, 2017 – July 31, 2017, meeting minutes
Monday, September 18, 2017, Meeting rescheduled to Tuesday, September 26, 2017@ 2:30p due to Hurricane Irma – September 27, 2017, meeting minutes
Monday, December 11, 2017 – December 11, 2017, meeting minutes
Monday, January 29, 2018 – January 29, 2018, meeting minutes
Monday, March 5, 2018 – March 5, 2018, meeting minutes
Monday, May 14, 2018
2016-2017 meeting dates & minutes:
Monday, July 18, 2016 – July 18, 2016, meeting minutes
Monday, August 22, 2016 – August 22, 2016, meeting minutes
Monday, September 19, 2016 – September 19, 2016 meeting minutes
October 11, 2016 Special Meeting – October 11, 2016 special meeting minutes
Monday, December 5, 2016 – December 5, 2016 meeting minutes
Monday, March 6, 2017 – March 6, 2017, meeting minutes
Monday, May 15, 2017 – May 15, 2017, meeting minutes
2015-2016 meeting dates & minutes:
2014-2015 meeting dates & minutes:
2013-2014 meeting dates & minutes:
To request to speak at a meeting or to request an item be added to the Board of Directors agenda, please contact Lana Payne at paynel@lake.k12.fl.us or 352.589.2250, x1810/1815.
Financial
Click to view Lake Technical College's Strategic Plan.
Click to download Lake Technical College's Book of Plans.