Students who are enrolled in a Florida public high school or a private school, or who have registered as a home education student, may be eligible for Career Dual Enrollment (CDE). Please review the "Career Dual Enrollment Information Packet" for detailed information on the application process for public/private/homeschool students prior to submitting an application for CDE.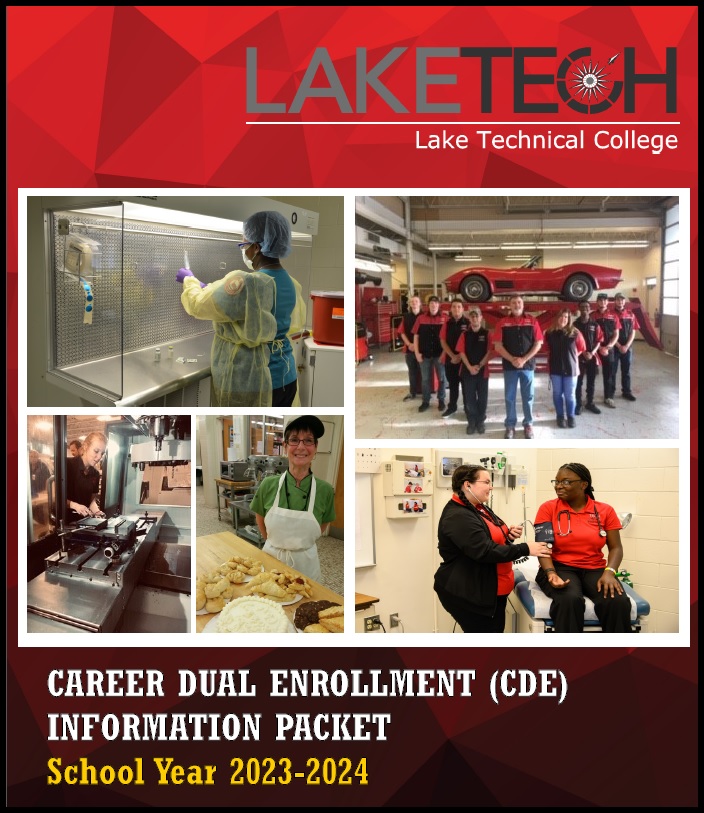 opens PDF file
Once you've read the information packet, applying for Career Dual Enrollment is as easy as 1-2-3!
Complete the Lake Technical College online student application— Click the red "Apply Now" button.
Complete the Career Dual Enrollment Application (CDE Application 2023-2024

opens in a new window

opens PDF file

). Incomplete CDE applications will not be accepted.
Meet with a LTC Career Advisor in the Admissions Office to:
Submit the CDE Application;
Discuss CDE program options and career pathways;
Schedule a required program shadow experience;
Schedule the Basic Skills Assessment (if needed).
At the end of the application period, eligible students will be notified of acceptance into a program. At that point, the student will need to return to the Admissions Office to complete the registration paperwork and to pay all applicable fees. Students who fail to do so within the designated timeframe will forfeit their seat and it will be given to the next eligible student.
Application Period:
Fall Term is February 13 through April 27.
Spring Term is September 6 through November 18.
Still have questions? Contact a career advisor in Admissions ~ 352.589.2250