CONGRATULATIONS GRADUATES!
Lake Technical College's High School graduation ceremony will be held on Tuesday, June 6 at 9 am at the Lake County Agricultural Center in the Bob Norris Auditorium. The address is 1951 Woodlea Road, Tavares, Florida. In order to participate, you must contact Art Seidner, ext. 1882 or Holly Burkett, ext. 1835 to provide proof of passing the GED exam.
Lake Technical College's CTE Program Graduation ceremonies will be held on Friday, June 16, 2023 at Lake Sumter State College's Leesburg campus in the Everett Kelly Convocation Center. There will be two ceremonies on that day. The schedule is: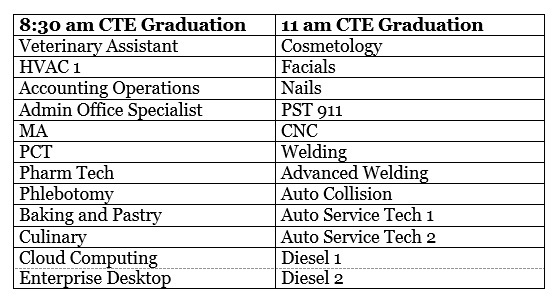 ---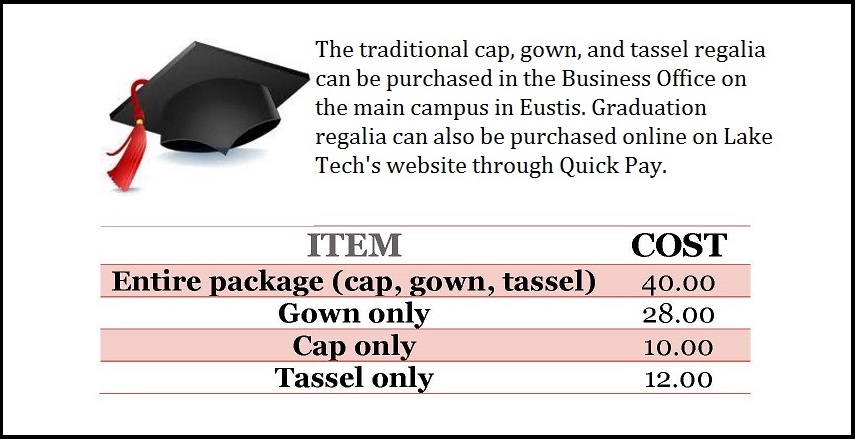 Career and Technical Education students are eligible for graduation once the following criteria are met:
Completion of all Occupational Completion Points and/or courses.
Completion of all competencies as stated in the Master Plan of Instruction.
Completion of state-mandated exit requirements for TABE, if applicable.
Completion of the required clock hours, if applicable.
For more information on graduation, please contact Sonya Rosenglick at ext. 1855, rosenglicks@lake.k12.fl.uscreate new email.