Congratulations Lake Tech Graduates!
---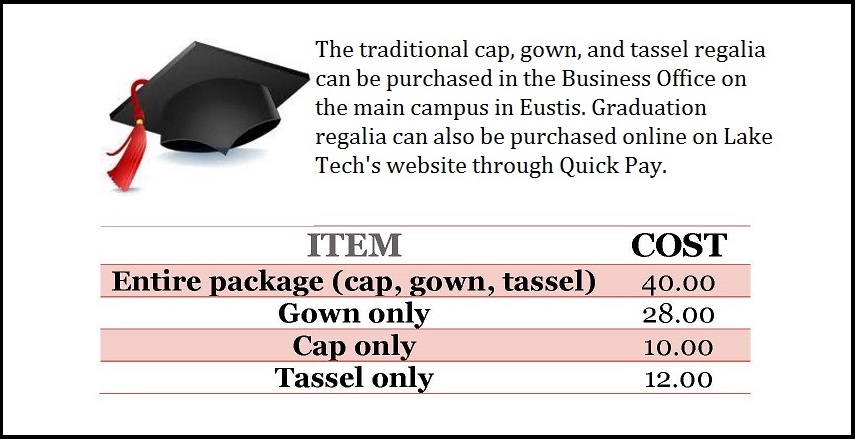 Career and Technical Education students are eligible for graduation once the following criteria are met:
Completion of all Occupational Completion Points and/or courses.
Completion of all competencies as stated in the Master Plan of Instruction.
Completion of state-mandated exit requirements for TABE, if applicable.
Completion of the required clock hours, if applicable.
For more information on graduation, please contact Sonya Rosenglick at ext. 1855, rosenglicks@lake.k12.fl.us.
2018-19 School Year Graduation Pictures. Look at some of the pictures from the 2019 graduation ceremonies. LakeTechPics.Info.