CORPORATE & COMMUNITY TRAINING
The LTC Corporate and Community Training division provides customized training and educational resources through short, job-specific training for employees, job seekers, and the community.
Upcoming Continuing Education Courses for Spring 2022: Private Security Guard Class D, IV Therapy Certification, Conversational Spanish, Basic Computer Skills, Microsoft Office, and Intro to Construction Technology.
We are always offering new courses and looking for qualified adjunct instructors. If you are able to teach AutoCAD, maintenance technician, PLCs, fluid power, or have another skill you'd be interested in sharing with others, contact us today!
Visit Continuing Education – Corporate & Community Training (laketech.org) often for a list of scheduled Continuing Education courses and/or email BrayantL2@lake.k12.fl.us or call 352.589.2250, x1828 to discuss your customized training needs.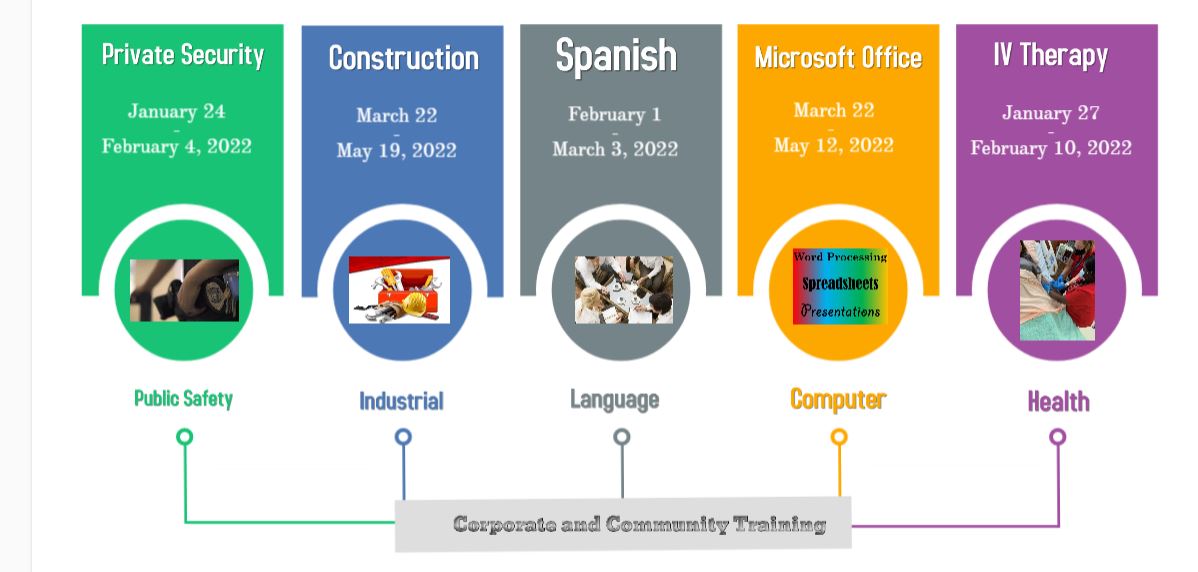 opens in a new window
CAREER SUCCESS CENTER
This week three (3) Veterinary Assisting students completed their applications for graduation and two of them already have jobs in their program area! Congratulations students and Ms. Burt!
Don't forget on November 30th we will have the second session of the Personal Finance Seminars from Jeffery Albright of Thrivent, entitled, Budgeting for what Matters Most.