CAREER CENTER
Exit interviews are inducted every Monday from 1-3 pm and from 4-6 pm and every Wednesday and Thursday from 9- 11 am.
Workshop Wednesdays, Room 208A 11-11:45 on September 23. Topic: Create a Winning Resume. The same topic will be offered live on Zoom at 6 pm that evening.
EMPLOYEE OF THE MONTH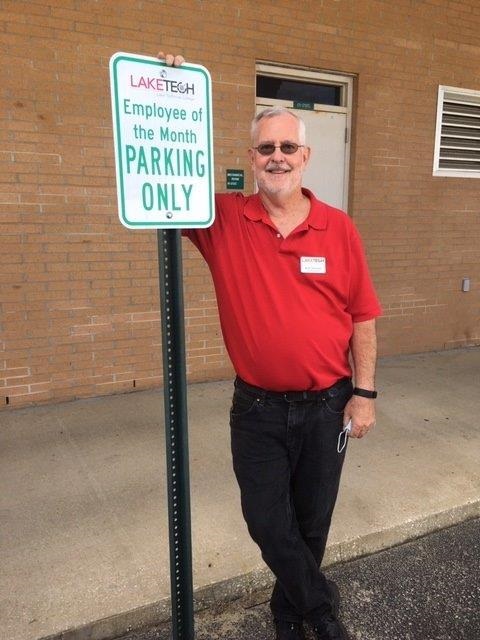 Bob Zehner, our IT Guy, was selected as the September Employee of the Month. Bob handles the hundreds of computers on all of the campuses in addition to maintaining the network and all the other technology pieces and parts. He is greatly appreciated by all!
RAPID CREDENTIALING GRANT
Lake Technical College was awarded a "Rapid Credentialing" grant from the Florida Department of Education, which will provide opportunities for quick training in the following program areas: EMT, HVAC/R, Patient Care Technician, Public Safety Telecommunication, Introduction to Construction and Private Security Guard. The grant funds will be used for equipment and scholarships. Contact Admissions at 352.589.2250, ext. 1819 for additional information.