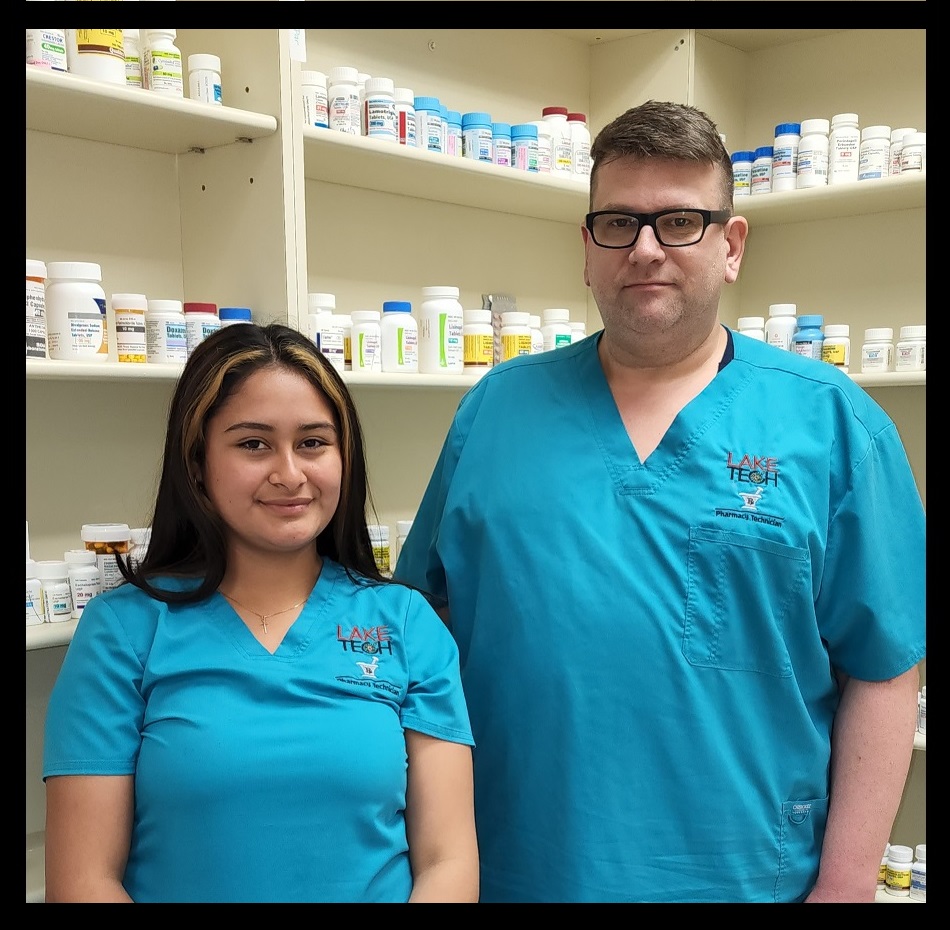 Lake Technical College is proud to announce that two pharmacy technician students have been selected to receive a $250 Phi Theta Kappa Walgreens Pharmacy Technician Certification Scholarship. The scholarship will cover the cost of the Pharmacy Technician Certification (CPHT) exam fee. Phi Theta Kappa recognizes members who are enrolled in Allied Health or Pharmacy Technician programs and intend to take the certification exam. Lawrence Stennett and Karla Diaz are two of only 25 students nationally selected to receive this Phi Theta Kappa Honor Society scholarship award.
Phi Theta Kappa is the premier honor society recognizing the academic achievement of students and helping them grow as scholars and leaders. The Society is made up of more than 3.5 million members and nearly 1,300 chapters in 10 countries, with approximately 240,000 active members in the nation's colleges. The scholarship application is open year-round, and winners are selected twice a year, in the spring and the fall. Up to 50 awards are given each year.
Candace Chaklos, Lake Technical College Pharmacy Technician Instructor, states "both students excel in their fields and deserve this opportunity. It will allow them more room for growth in the field, more career advancement opportunities and set them apart from those in the profession that are not certified."
Both students are eager to become certified. Diaz is taking her exam at the end of May and Stennett is taking his exam mid-June after he graduates from the Pharmacy Technician program.
If you are interested in learning more about becoming a Pharmacy Technician, please call Admissions at 352.589.2250 or attend Lake Technical' s upcoming Career TechXpos to tour our campus, visit classrooms and meet instructors. Register now to attend TechXpoopens in a new window!