Selfie with an Elfie
Techie the Elf has played games with students and staff this week. He hides and then if someone finds him, they bring him to Admissions for a Lake Tech prize! There have been lots of winners this week, so these are just a few of the pictures.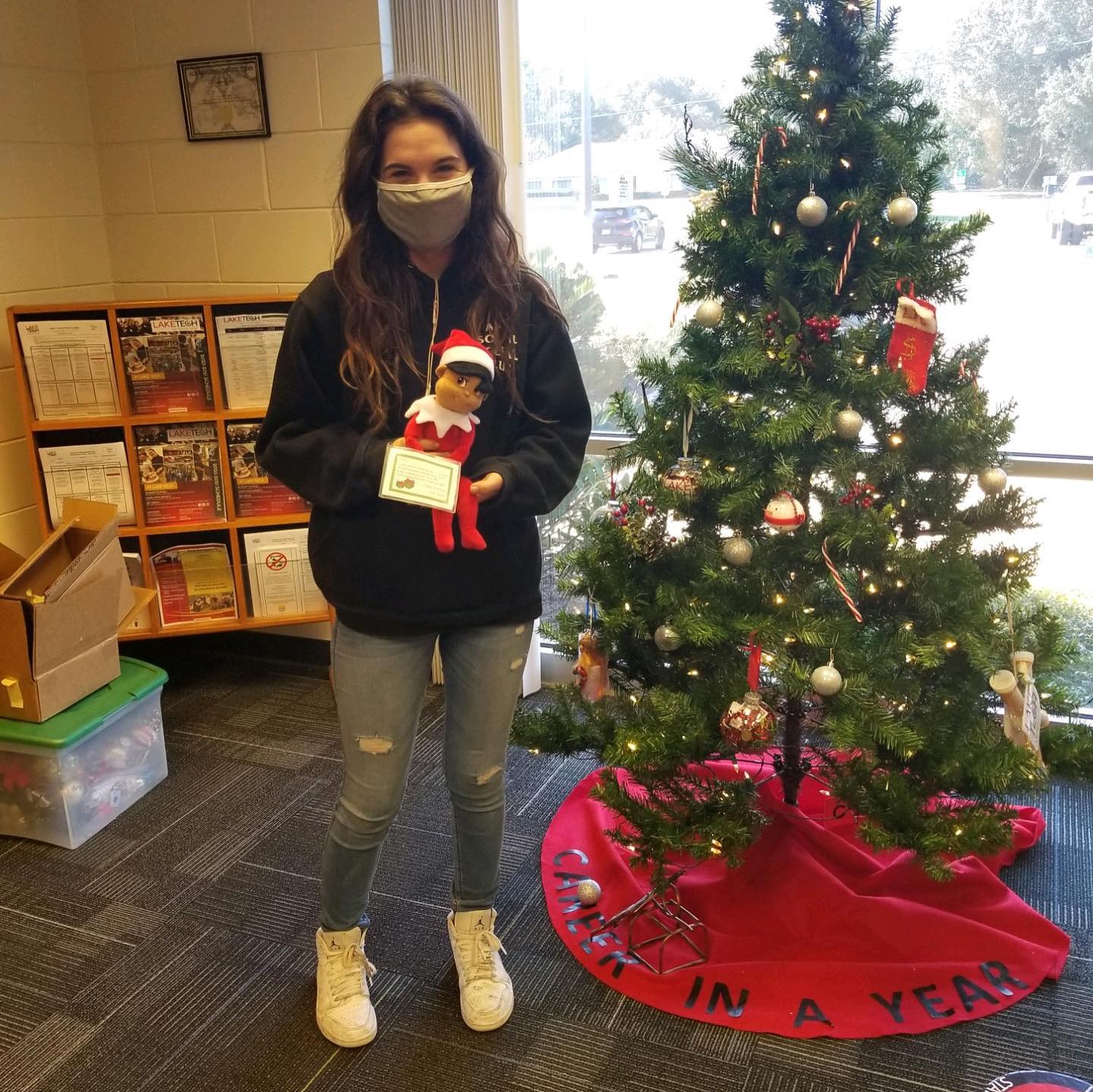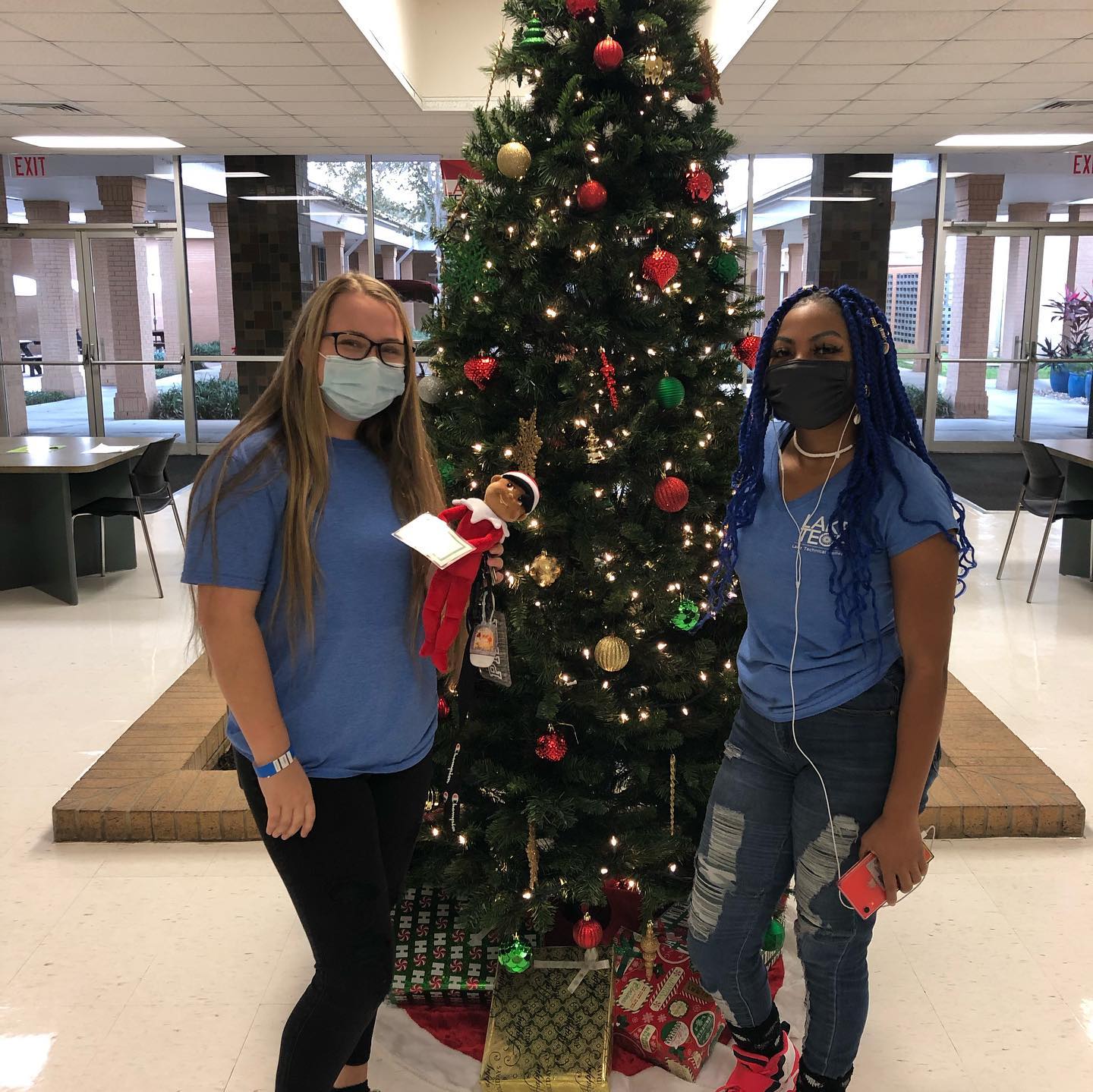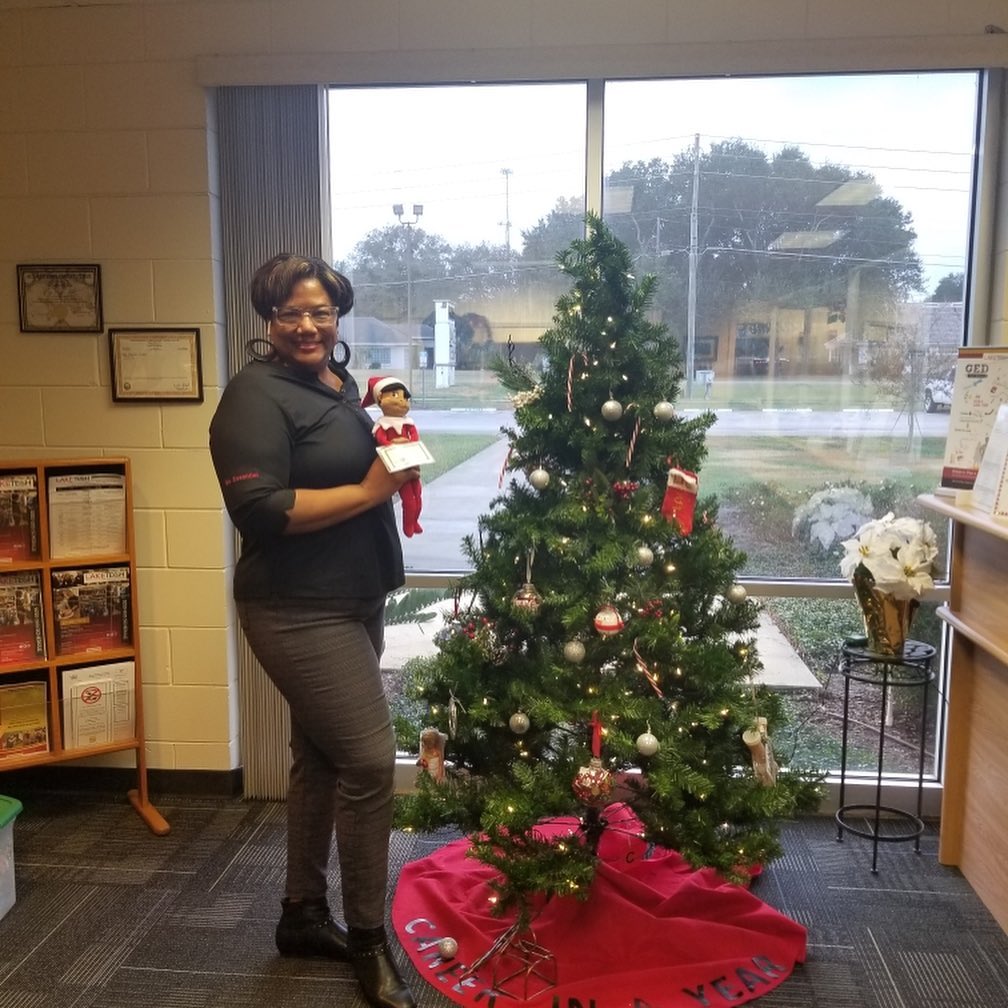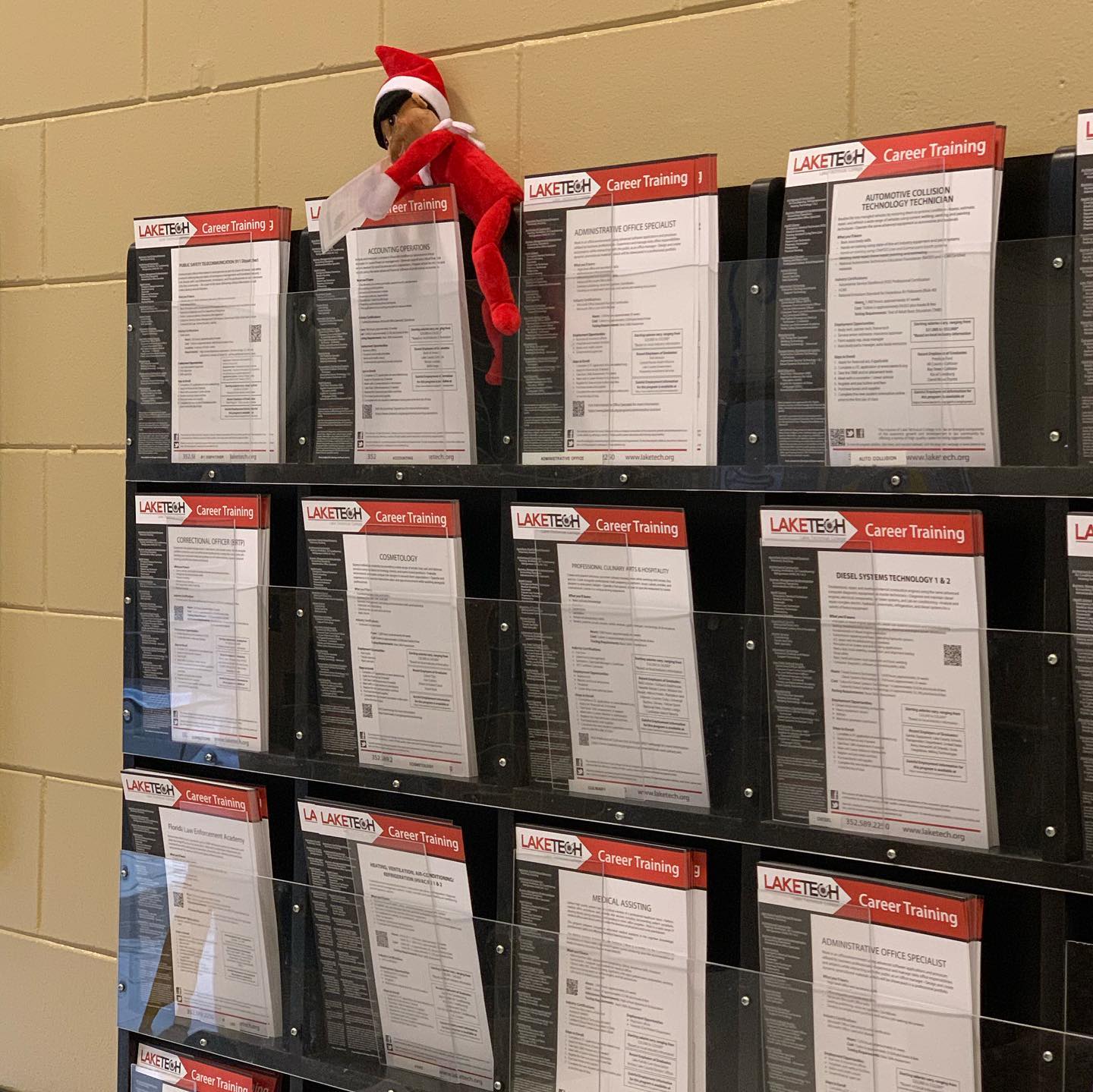 Gingerbread Showdown
There is still time to get your gingerbread houses built and submitted. Take a look at the first two submissions…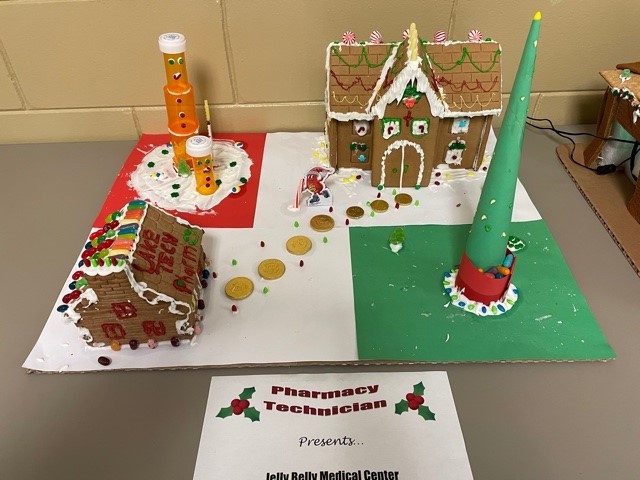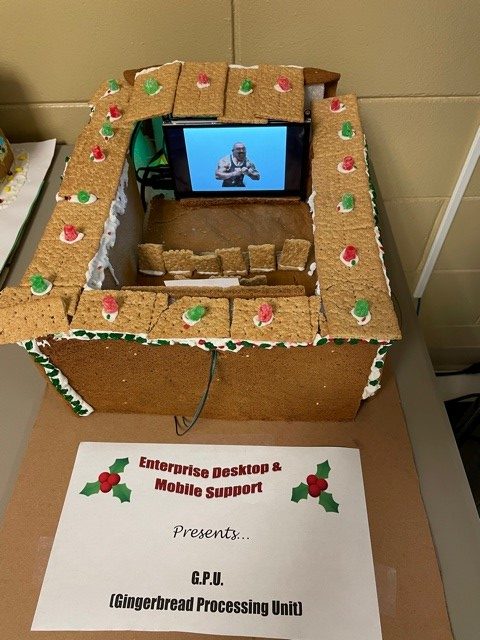 Spreading the Holiday Cheer
As you all know, our elderly and those in long-term care facilities have been very sheltered during COVID. We'd like to show them that they're still loved by sending well-wishes and holiday cheer through handwritten cards. Lake Tech will supply the holiday cards, we just ask that each student and staff member select one and write a holiday message on them. We'll have a table set up during lunches a few times over the next two weeks. These will be going to residents of the facilities that our health science programs use for clinicals. Let's show them we thought of them and that they're loved!
IPS Toy Drive
Our public safety students collected toys for the Nam Knights Green Swamp Chapter. These toys will be delivered to local children in Lake County by the Nam Knights just before Christmas.
Summer Camp Planning
Plans are underway for summer camps including an iBuild Construction Camp and three Career Source Accelerator campus – Information Technology, Healthcare and Construction. In addition, a STEM camp for middle school students will round out the offerings.
Lake Technical College is going to the Moon!
A micro SD card with a computerized image of Lake Technical College and essays and pictures from students, will be launched on a rocket from Cape Canaveral in the Summer of 2021. After the rocket reaches the moon, a landing capsule will place the canister with the micro SD card on the northeastern part of the moon known as the Lacas Mortis region. Lake Tech is part of a bigger project being spearheaded by entrepreneur Dave van de Velde, a resident of the Villages and the founder of Van Gogh Vodka. The project is designed to help Leesburg gain recognition as the first virtual city on the moon. Naturally, they need a technical college there as well!