Leadership Lake was the in the House!
On Wednesday, 28 members of the 2019 Class of Leadership Lake met at Lake Technical College for an educational panel, lunch, and a tech career competition. The culinary students prepared a special lunch and then the fun began. The class members divided into four teams and welded, rolled perms, made hospital beds, virtually spray painted a car hood, filled pill bottles, and loaded patients into the ambulance in the EMS building. The winning team received a $500 scholarship to present to a current or future Lake Tech student.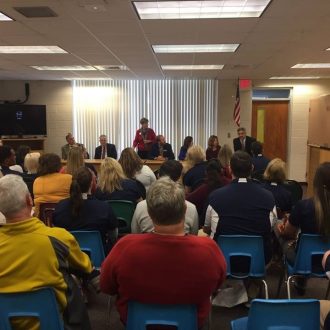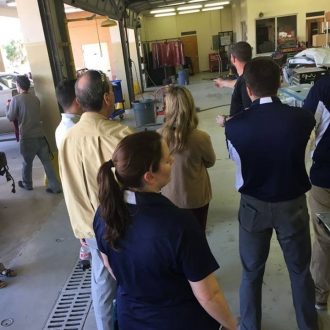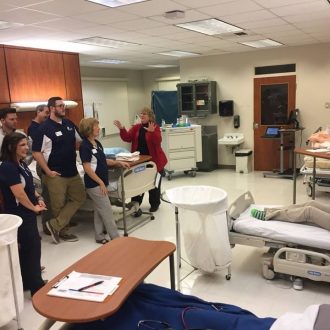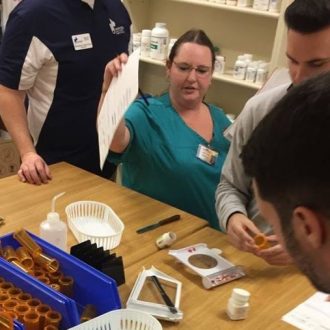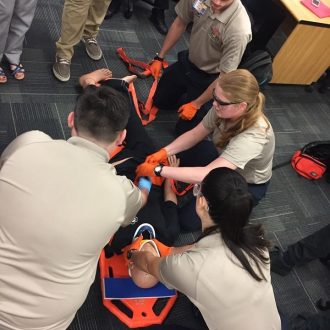 Correctional Officer Graduation
This week, eight new Correctional Officers graduated from Lake Technical College's Institute of Public Safety. These men and women will take their state exam and then be ready to work in the Lake County Jail, the state prisons, or the federal prisons. Their class motto was "We Face What you Fear." In addition, one student was in the Crossover program. This means that she is already a certified law enforcement officer and she took the training so she can also be certified as a correctional officer. Congratulations to all the students.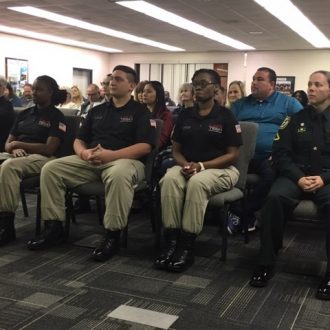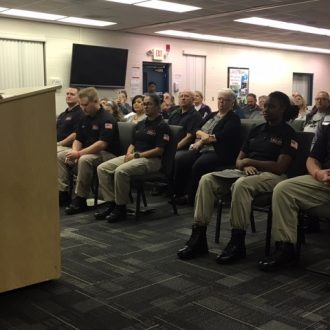 Lola Learns to Paint
Lola spent her week in the Automotive Collision Technology Technician program learning how to paint cars. She learned to prep, prime, paint, and clear coat. After a few days of painting, she learned how to pull dents from a damaged Honda and even practiced writing estimates.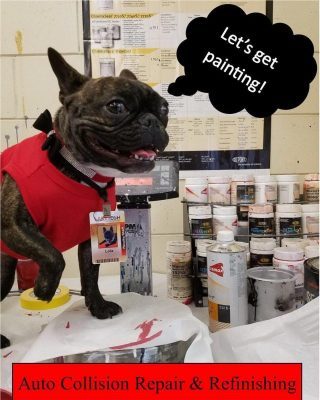 Lake County Sheriff's Office Hires Five Lake Tech Grads
Five recent graduates from Lake Tech's Law Enforcement Academy are now sworn officers with Lake County Sheriff's Office. Congratulations to all as they get started in this new career.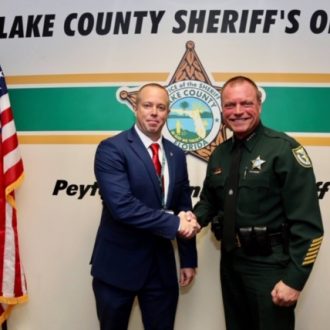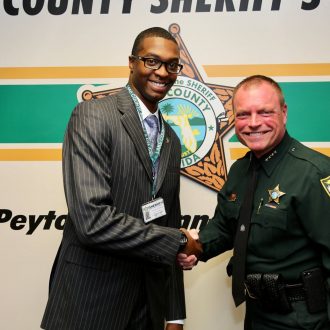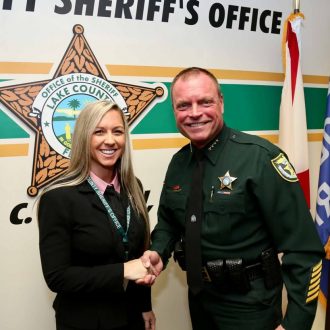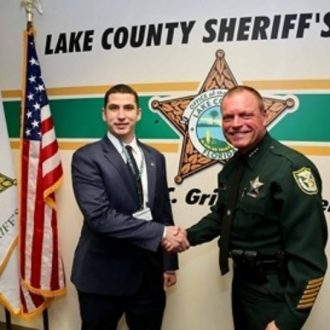 Students of the Month
The December Students of the Month enjoyed lunch with Dr. Culpepper and Ms. Stephan. The Culinary students set up a pasta station so the honored guests could have a made to order pasta dish. In addition, there were special desserts available. Students from the EMT, Auto Collision, Cosmetology, GED, and Culinary were recognized.