HEALTH SCIENCE
Practical Nursing (Clermont Campus)
The Clermont Practical Nursing class started in May 2020 and made it through the trials of COVID-19. Next week they start their Practicum and graduation will be May 11 for these student nurses. (Masks removed for the picture only)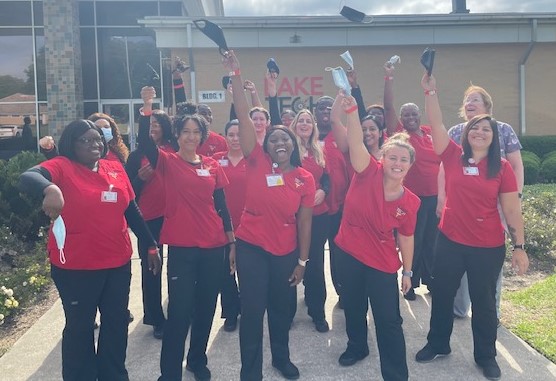 Practical Nursing (Part-time Eustis)
Instructor Catherine Smith's Practical Nursing students have been assisting with the COVID vaccine sites. The students have gained valuable experience working in the community with other healthcare professionals and provided much needed assistance.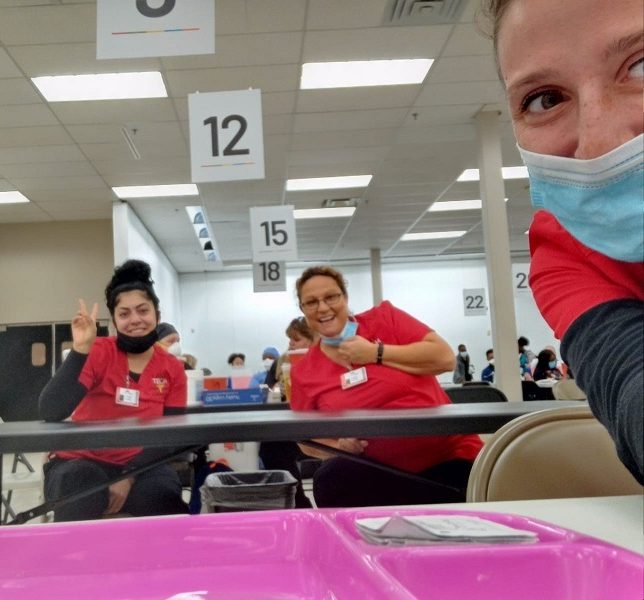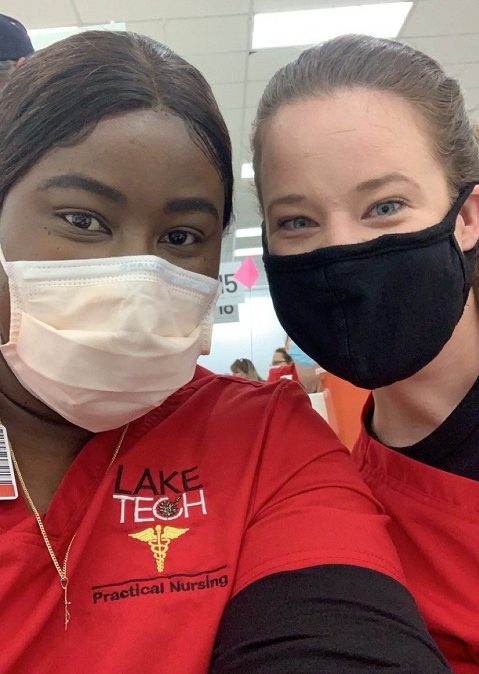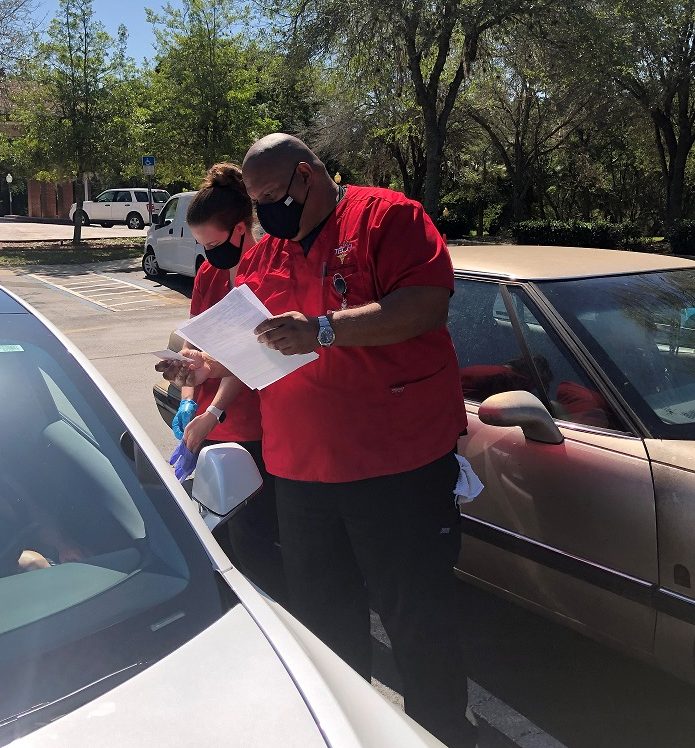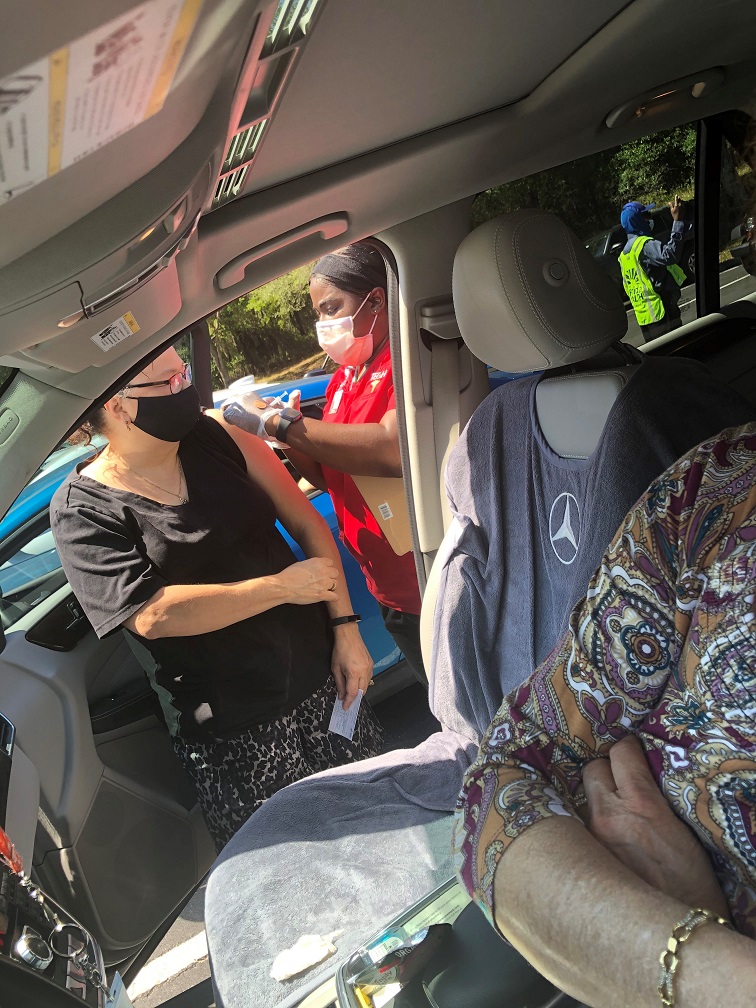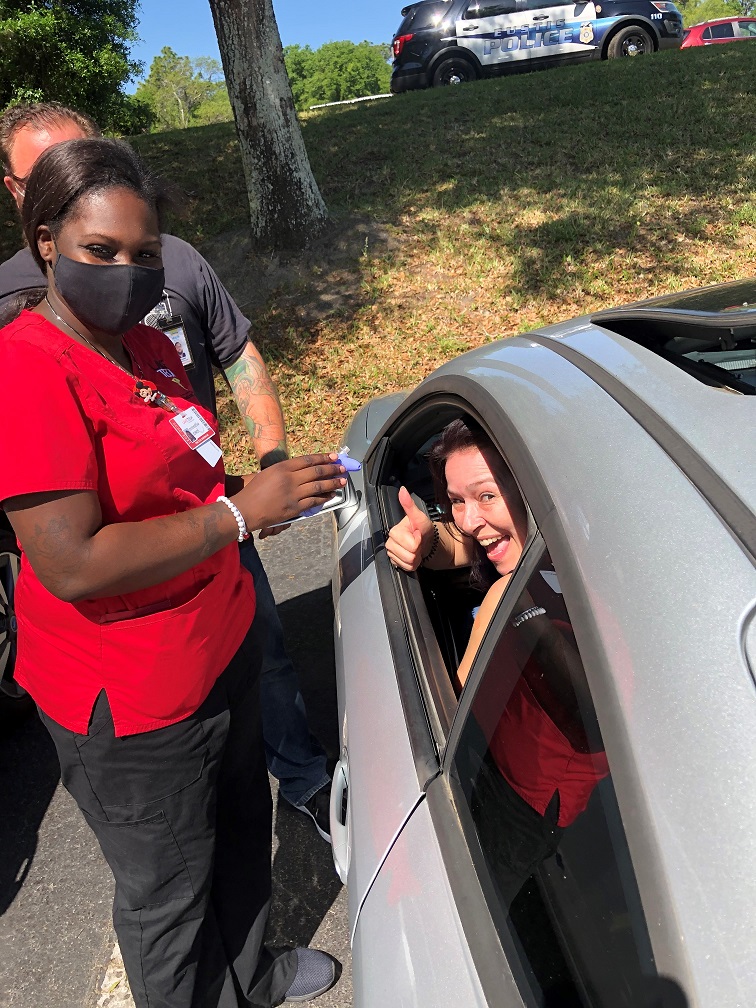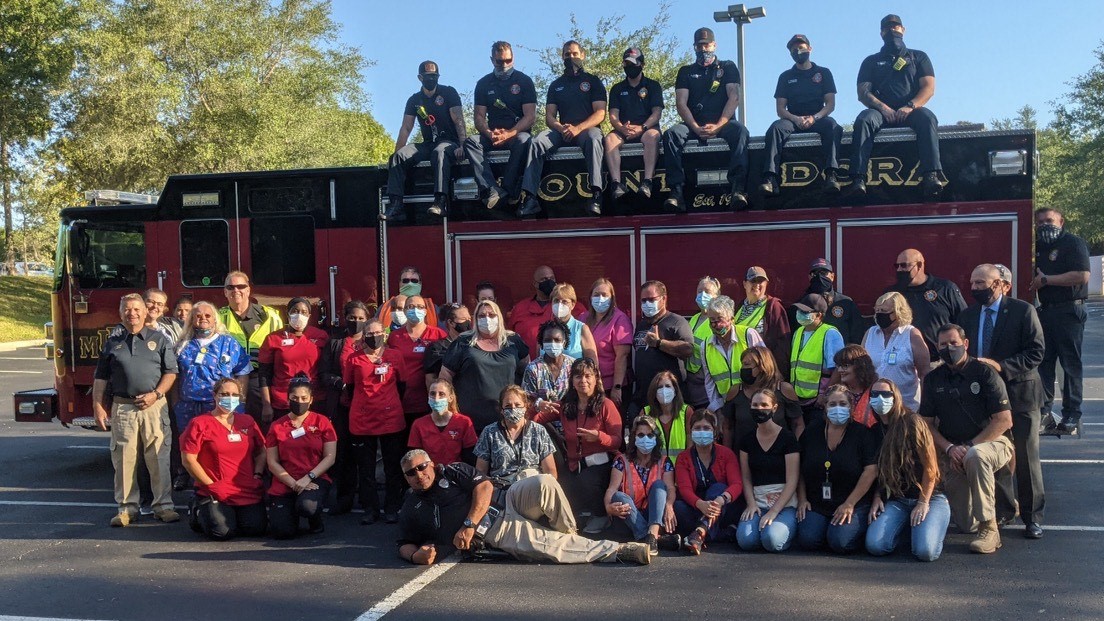 HOSPITALITY AND TOURISM
Professional Culinary Arts & Hospitality
Baking and Pastry Arts
The American Culinary Federation arrived at Lake Tech last week for a reaffirmation of accreditation visit. As usual, our Culinary program passed with flying colors! The students prepared a luncheon for the evaluators and were able to show off their skills.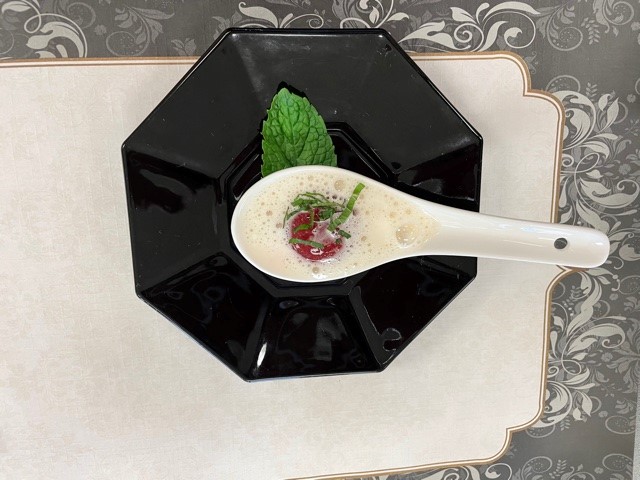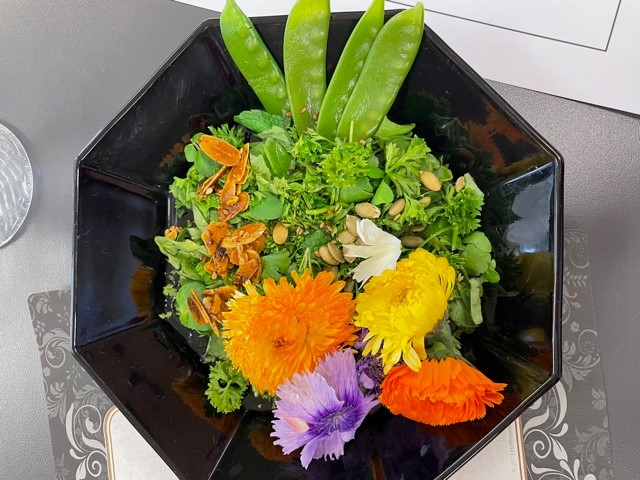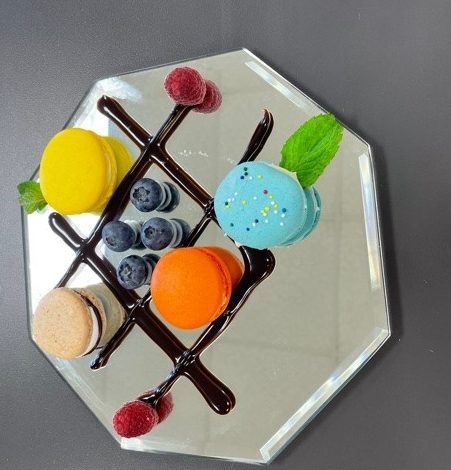 INFORMATION TECHNOLOGY
Enterprise Desktop and Mobile Support Technology
CERT (Computer Emergency Response Team) is up and running! The students in the Enterprise program started a help desk for the Lake Tech employees. Instructor Bruce Botts would like you to start using it so the students will gain experience – both technical and with their soft skills and customer service.
Pictured is Robert who answered the first call today and solved the problem!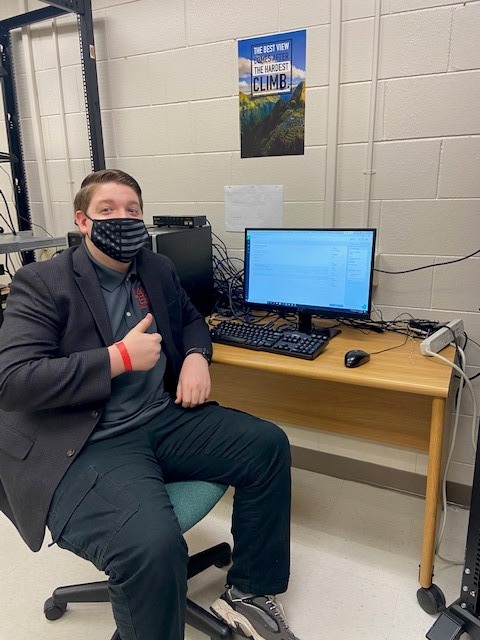 PUBLIC SAFETY
Corrections
The evening Correctional Officer class graduated and the students are ready for their state exam and employment. Pictured is student David Shinn who won several awards including the Achievement Award.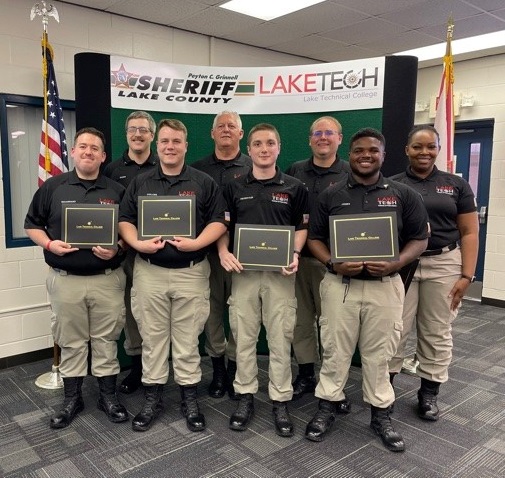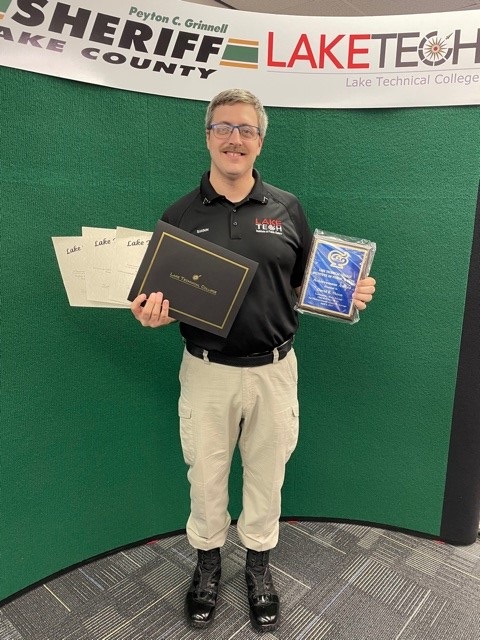 Fire Academy – Advanced Specialized
The Advanced Fire Fighting classes continue!
Structural Collapse Ops and Tech Class
Instructors are preparing for this class which will be offered in a few weeks. The props take lots of preparation so the students will have very realistic training.