ADULT EDUCATION
GED Preparation
Pathway Plus Program (P3) Integrated students
In the P3 Program, the students are busy competing units and labs. Classmates are collaborating on labs and troubleshooting and are engaging in strengthening their soft skills. Pairing a newer student with an advanced student, classmates are able to facilitate learning within the classroom while demonstrating leadership and mentoring skills.
As we get closer and closer to the end of the term, P3 students are pounding away at skills and practicing for GED tests and HVAC unit tests and labs. One P3 student completed his last 2 GED test this week and is now a 2021 graduate! Congratulations to Alec on his accomplishment! He exemplifies critical thinking and troubleshooting skills and is demonstrating strong HVAC technician traits.
Our integrated educational training lesson this week focused on reading comprehension skills. Whether within a passage, map, chart, or diagram, honing comprehension skills is an essential skill for the HVAC technician. Schematics, wiring, refrigerant capacities, test taking, and writing a persuasive email or letter all require strong reading and analyzing skills.
Students went back to basics and 'broke down the questions' to ensure their responses were aligned to what was being asked. Modelling of reading, decoding unfamiliar vocab, and identifying main idea within each paragraph were stressed. Utilizing economics practice questions on GED, students strengthened their foundation in tariffs, revenue, costs, and mathematical skills as they answered questions regarding various options for investments and cost. This was then related to HVAC in regards to a new unit being installed and how upfront cost can save customer long-term vs a lower efficient unit upfront and higher utility and maintenance bills later on. Personal finances were also integrated, discussing payroll, taxes, and investments.
In the last 3 weeks, 5 Lake Tech students have successfully passed all of their subject area exams, and thereby, earned their high school diploma. Before the new year, that number should be 7 or 8 new graduates (3 more students take their 4th and final exam this week). Take a look at the smiles on their faces in the pictures, and you can feel the sense of accomplishment that these students have gained by following through on their educational goals.
In addition to all the graduates, Adult Ed has been collaborating with the Cosmetology program to put on the Fashion Show Through the Decades, which will take place Wednesday, December 15th. The show will feature fashion, hairstyles, music, and pop culture information for each decade, from the 1910's through the 1990's. Through their researching music and culture, students learned a lot about the 20th century. Students did a dress rehearsal run-through of the performance last week and are super excited for the main event!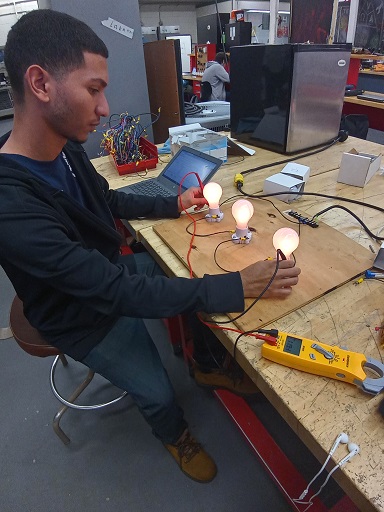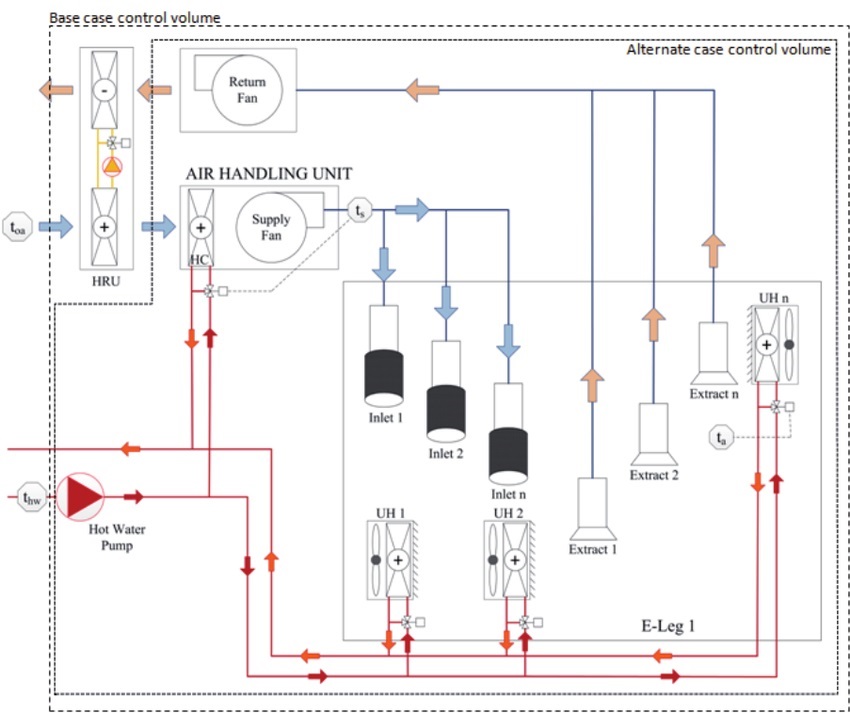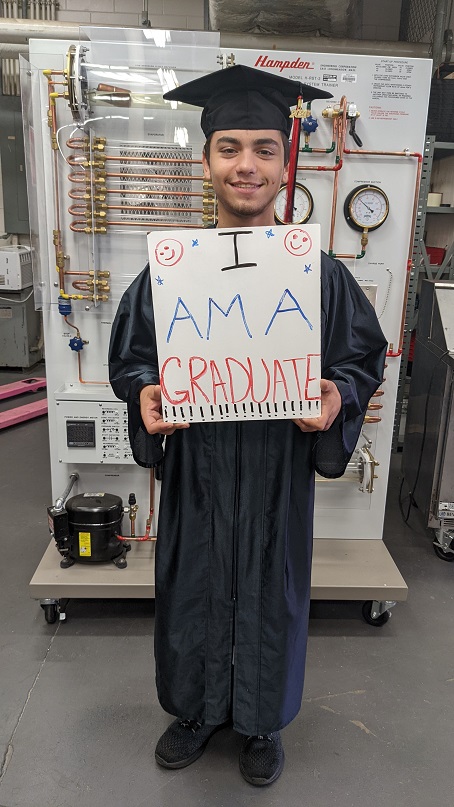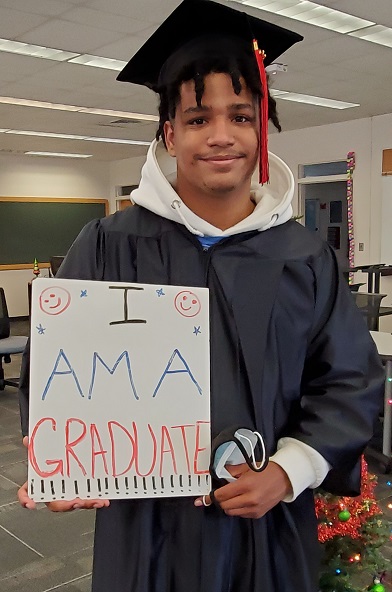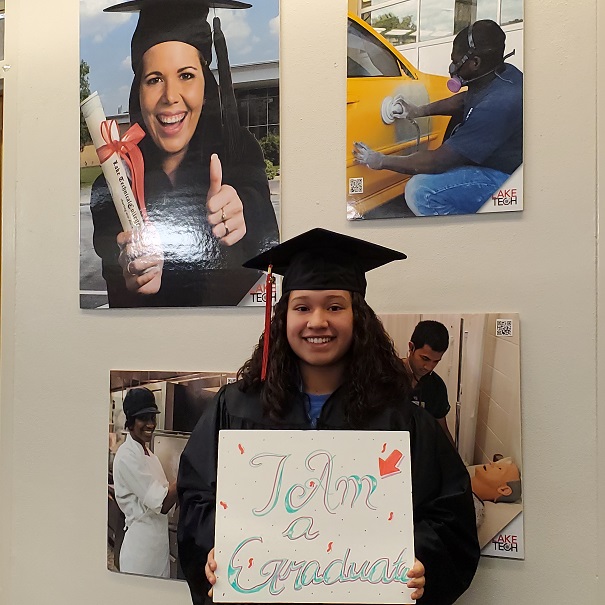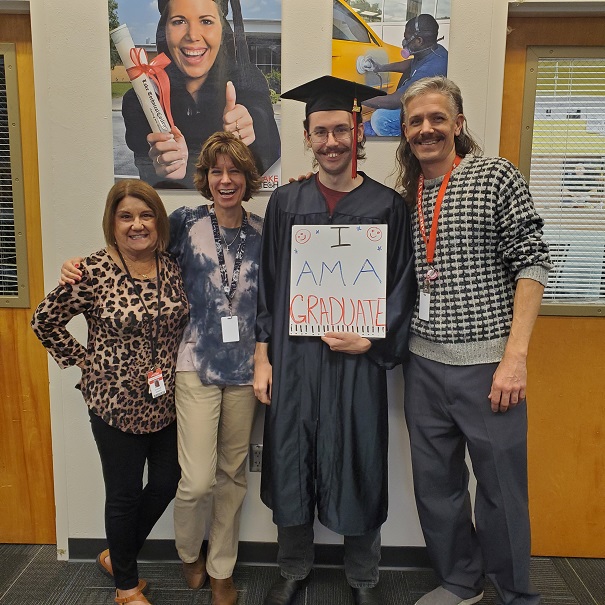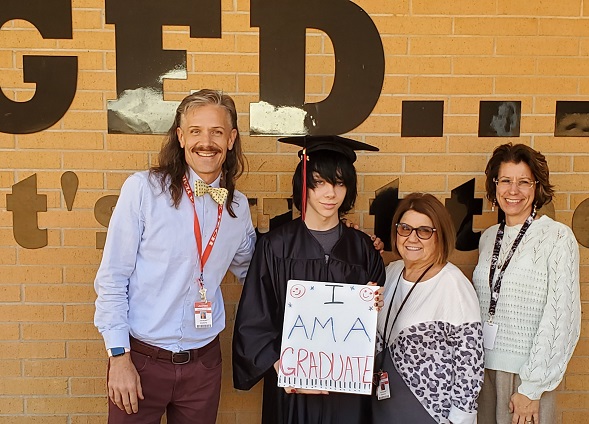 ARCHITECTURE & CONSTRUCTION
Heating, Ventilation, Air-conditioning/Refrigeration (HVAC/R)
Pathway Plus Program (P3) Integrated students
This week the advanced Heating, Ventilation, Air-conditioning/Refrigeration (HVAC/R) students assisted with the previewing of a proposed web-based program for the apprenticeship class. We reviewed the class on compressors and took the knowledge exams.
Featured students in the photos: Renier smiling after passing his 1st GED test subject, Gregory installing a handler, Anastacio and Emmanuel working on low voltage thermostats, and Marco and Nick involved with series and parallel circuits. These students are working hard and will make fantastic technicians!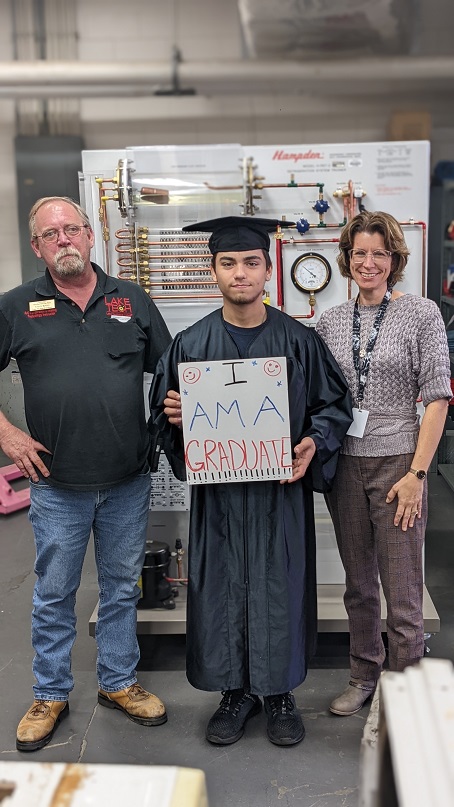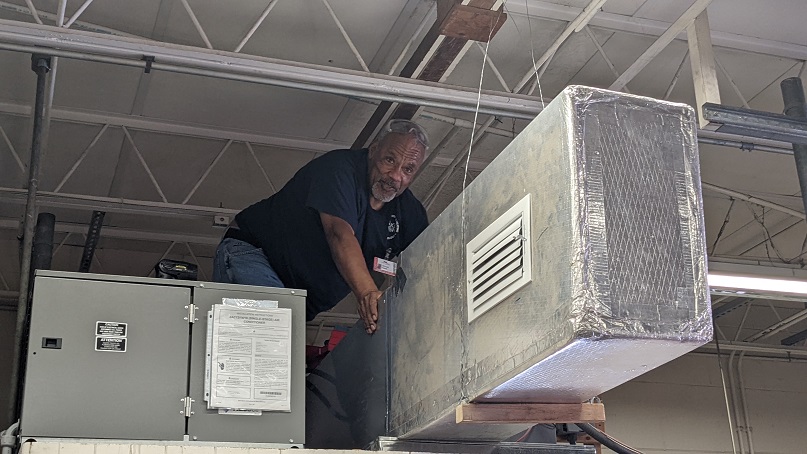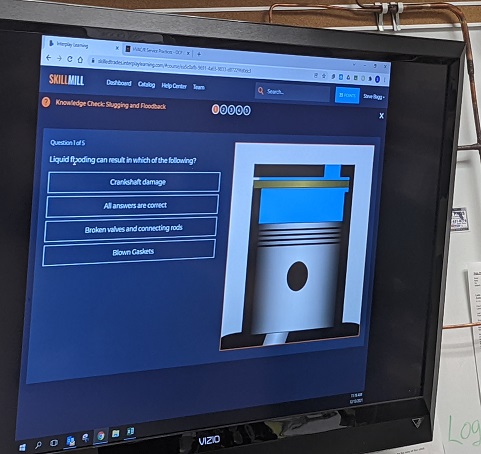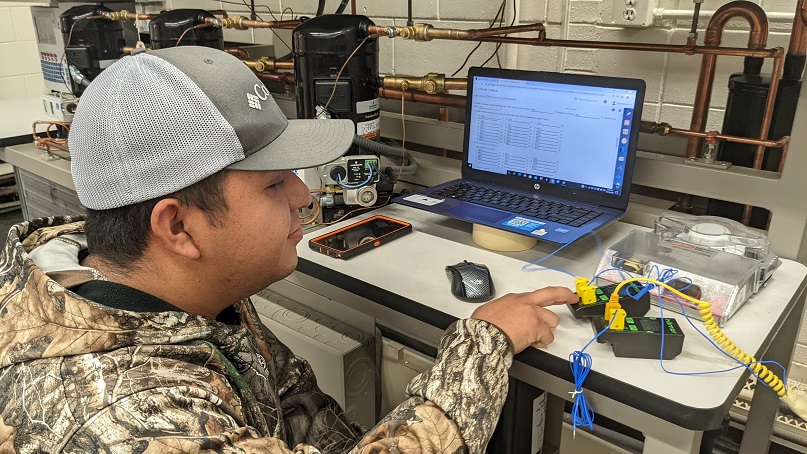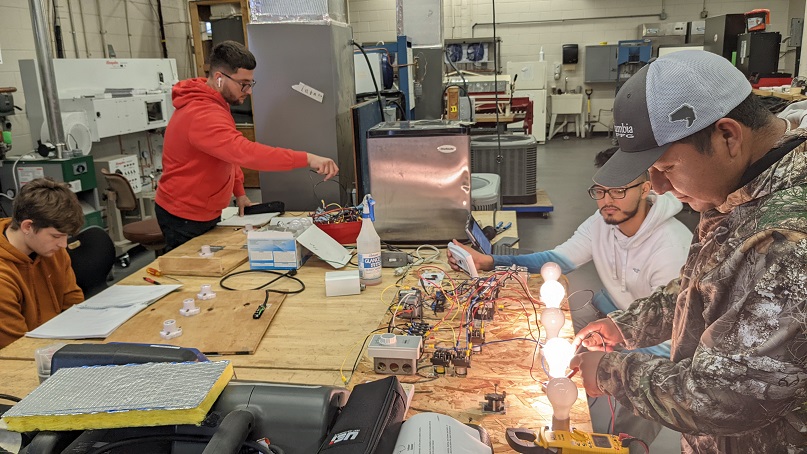 BUSINESS MANAGEMENT & ADMINISTRATION
Accounting Operations
Administrative Office Specialist
While the Accounting Operations and Administrative Office Specialist students had a fun week wrapping up their personal finance section of their curriculum. In addition to their regular course work, Mr. Albright from Thrivent Financial concluded his three-part financial series by presenting Swipe2Save: Saving Money in a Cash Free Age.
HEALTH SCIENCE
Pharmacy Technician
This week students in the Pharmacy Technician program continued learning measurement and compounding techniques, and how to calculate ingredient amounts including percentage strength. Having a strong math background is essential to properly preparing patient-specific medications. Pharmacy Tech II Students are learning pharmacology and have been studying drug interactions, adverse effects, and side effects of drugs that affect the nervous system.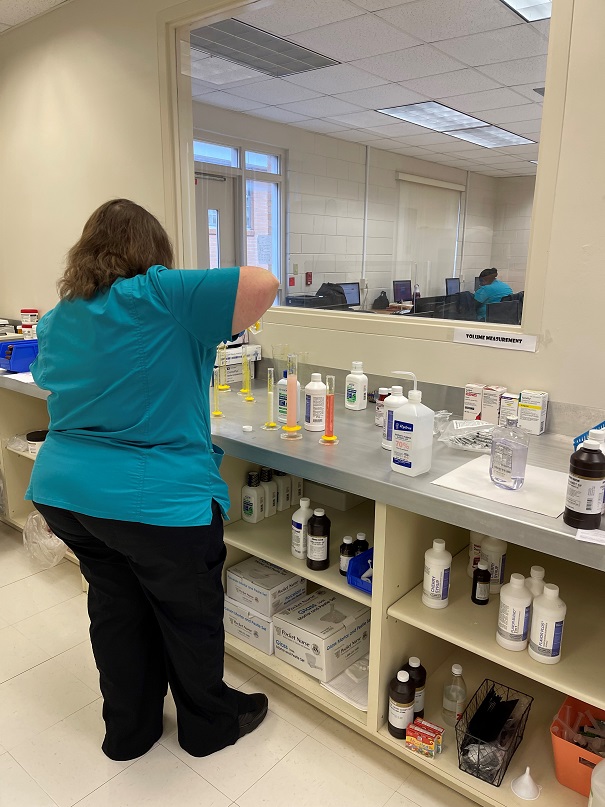 HOSPITALITY & TOURISM
Professional Culinary Arts & Hospitality
Baking & Pastry Arts
Lots of good stuff happening before the holidays! This week some of the students worked on fruit and vegetable carvings. Julia made fresh croissant dough to make some yummy breakfast treats and Daniel and Danyella worked on a final project together, using classic procedures for making Pate en Croute and a seafood Terrine. They also incorporated some of the skills they learned with fruit and vegetable carving to make their centerpieces a work of art. Artis worked on making a Classic Peach Cobbler. Yummy stuff all the way around this week!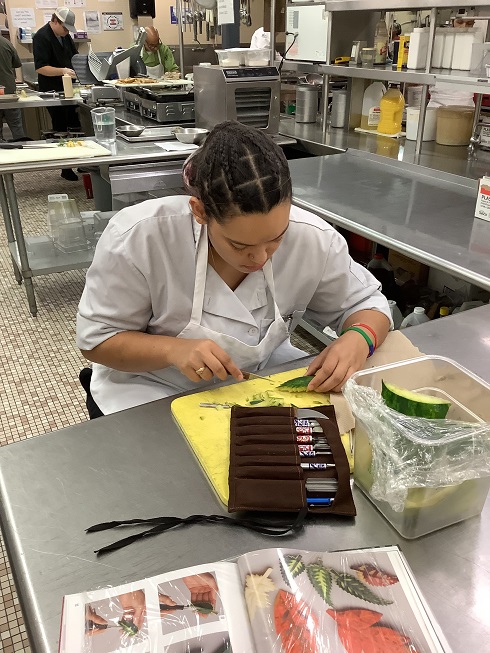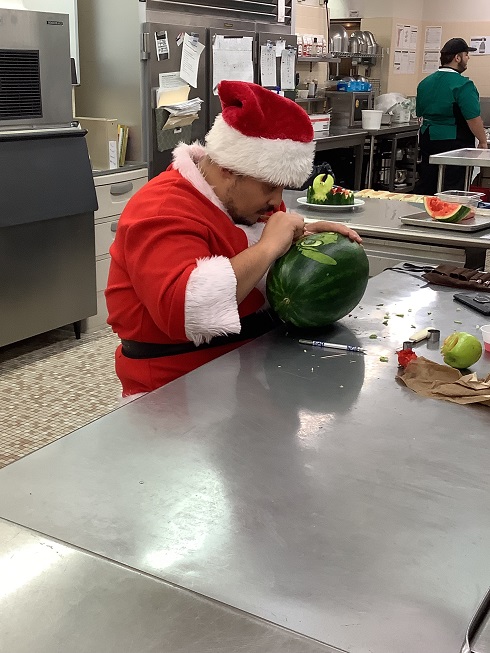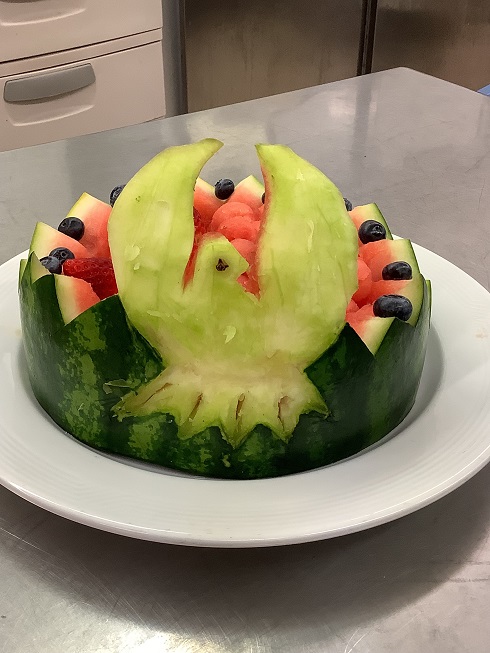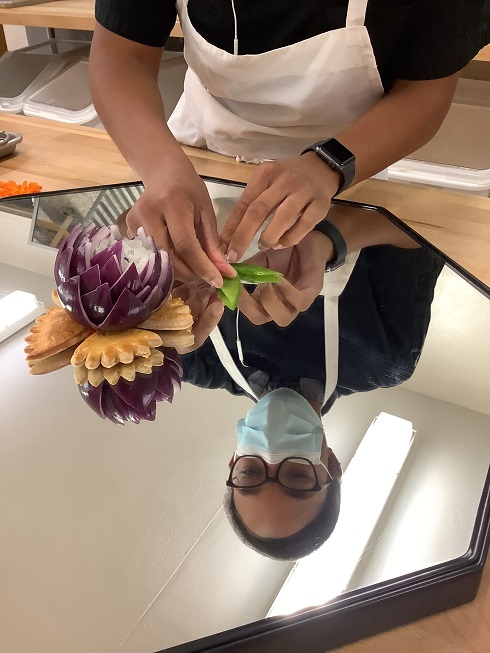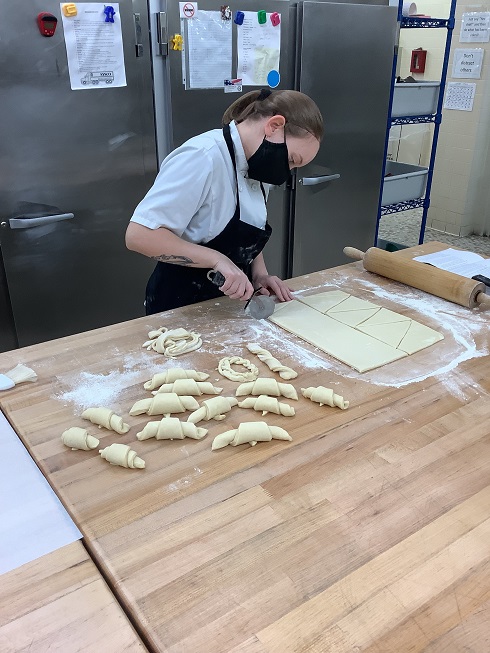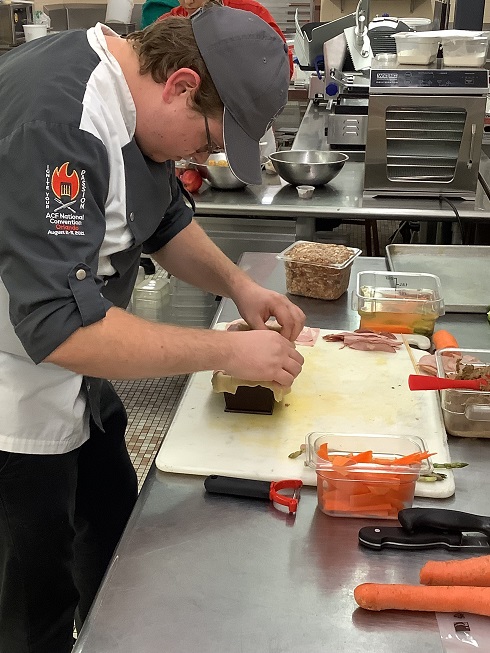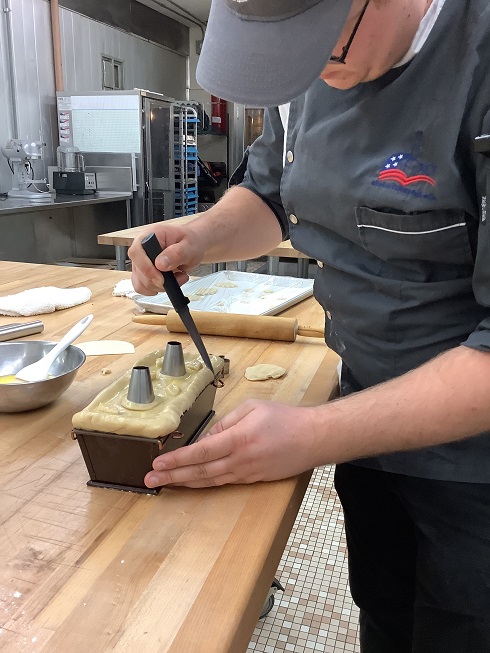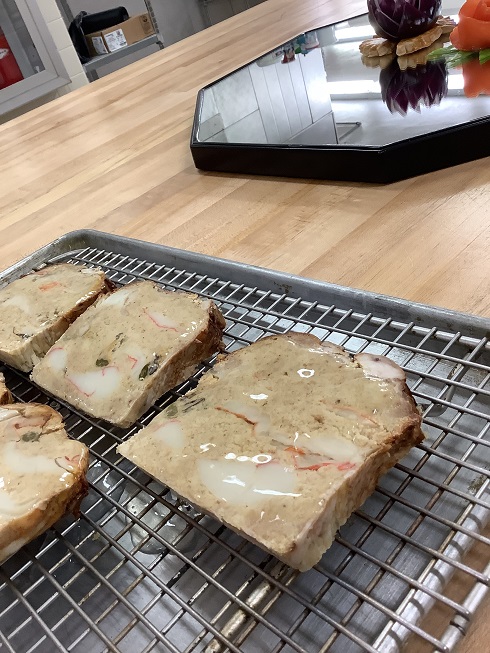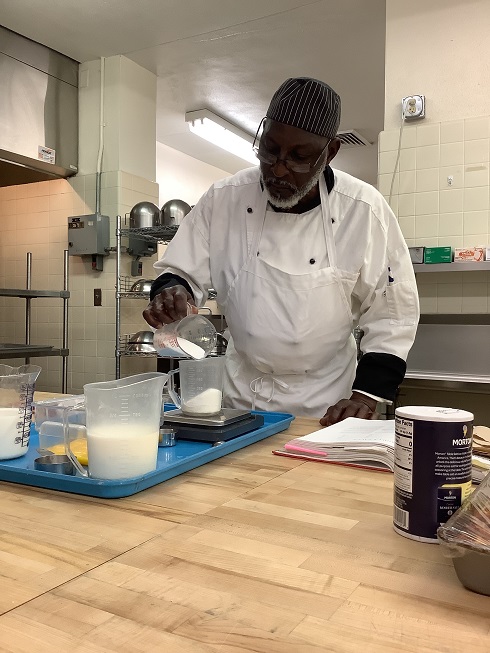 HUMAN SERVICES
Cosmetology, Facials Specialty, Nails Specialty
The LTC day Cosmetology students are working very hard to wrap up before Christmas break – they will be graduating on time!
The advanced students are spending all of their extra time squeezing in those last minute services and practical's needed, as well as continuing to perfect their skills!
They typically spend their morning cramming for their theory finals and the afternoon on hands-on skills. They are very busy to say the least, not to mention they are also still taking clients in the Looks to Create salon and teaching our newer students how to take care of the clients once they graduate.
The beginning students are taking clients and becoming pros on the lab floor! They are perfecting their haircuts and blow dry's, as well as roller sets. This week they will continue on 9 section partings for permanent waves and before we know it they will be wrapping and processing perms!
The cosmetology students have teamed up with the Adult Education programs and are presenting a show themed all about the decades which will include hair design, fashion and a little bit of information about each participant's decade. They are so excited to present all of their hard work to our school on Wednesday, December 15.
The evening cosmetology students are also working hard to be right where they need to be before Christmas break, and even though they are not quite to graduating they are close and have their eye on the prize for spring! They are working on skills such as haircuts and roller sets.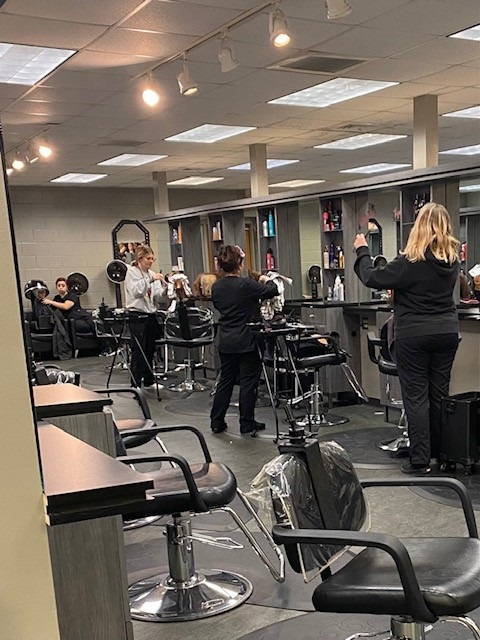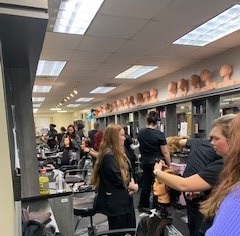 INFORMATION TECHNOLOGY
Enterprise Desktop and Mobile Support Technology
This week Enterprise students worked with setting up a VPN. A VPN, or virtual private network, is a secure tunnel between your device and the internet. VPNs are used to protect your online traffic from snooping, interference, and censorship.
For this assignment, students choose a free VPN service that they installed/configured on a lab computer and connected to with a mobile device. We've shared some screenshots of the ones they used.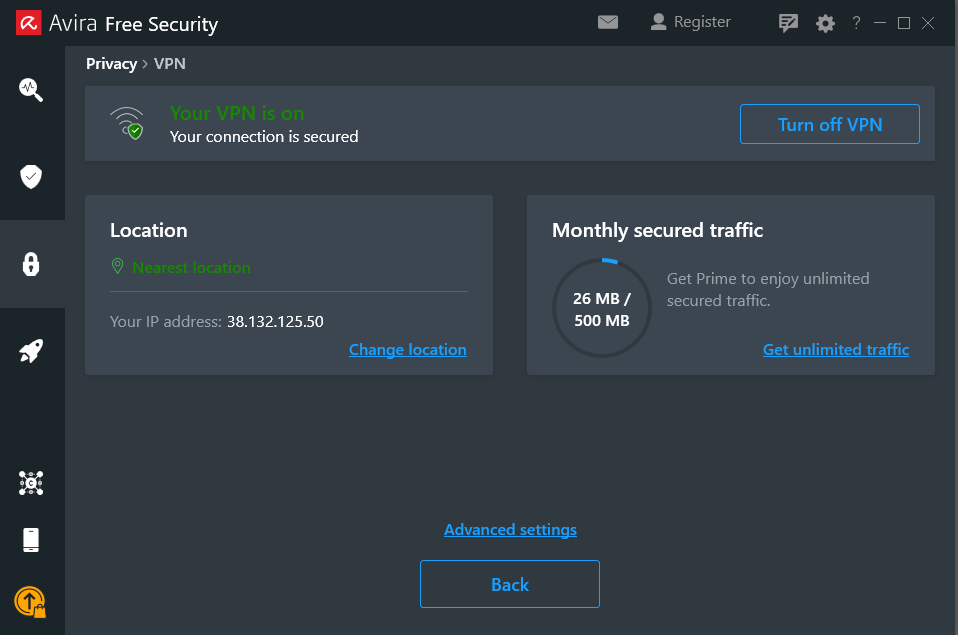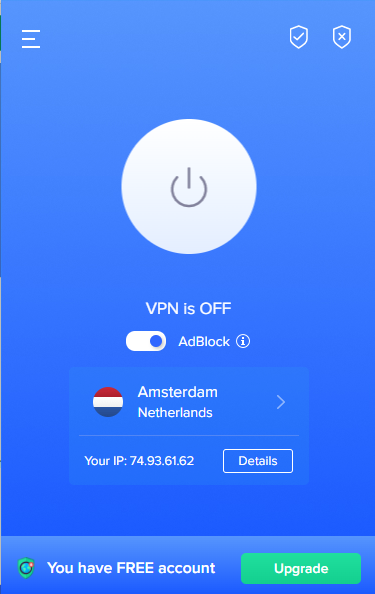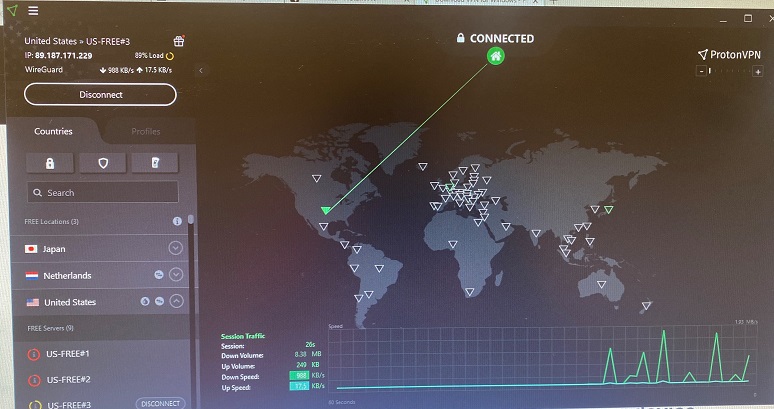 MANUFACTURING
CNC Production Specialist
This week two of the CNC Production Specialist students, Andrea and Tim who both graduate from the CNC program this week are studying for their NIMS certification tests!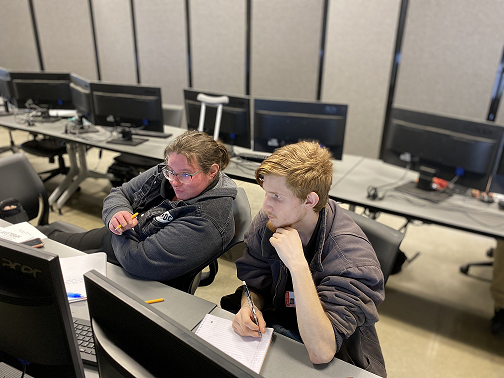 LAW, PUBLIC SAFETY & SECURITY
Correctional Officer (BRTP)
Florida Law Enforcement Academy
The Law Enforcement and Corrections students collected toys for a local toy drive with the NamKnights Motorcycle Club. These students are proud of their accomplishments, as they should be!! Well-done!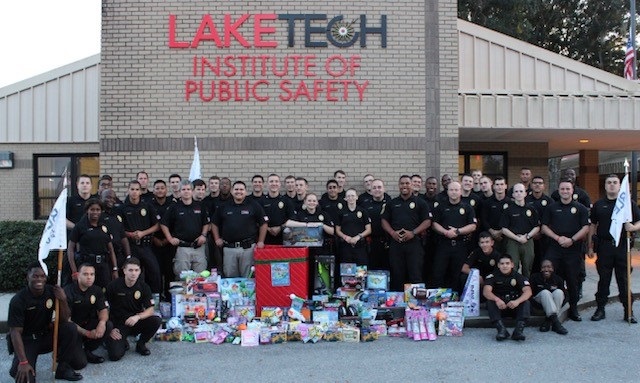 Advanced Fire Fighting Classes
This week was Rope Rescue Operations Class. In rope rescue anchor points provide the foundation for rescue work. In this training the anchor point is tied around a single object ("single-point") as seen in the picture. Some rescue teams use single rope technique (SRT) for single-person loads; however, for safety we have a double rope to maintain a good safety factor as firefighters raise and lower other firefighters during training.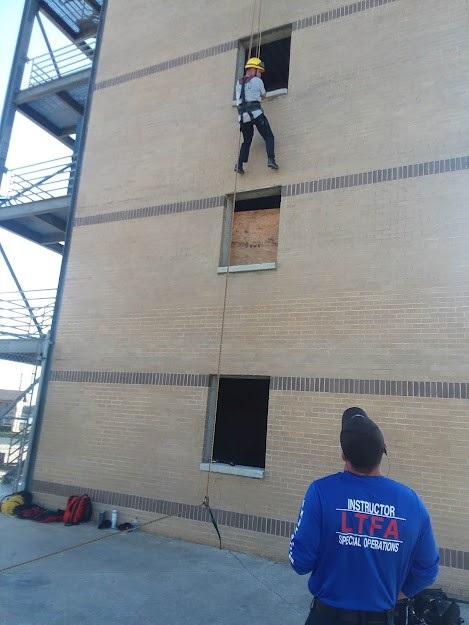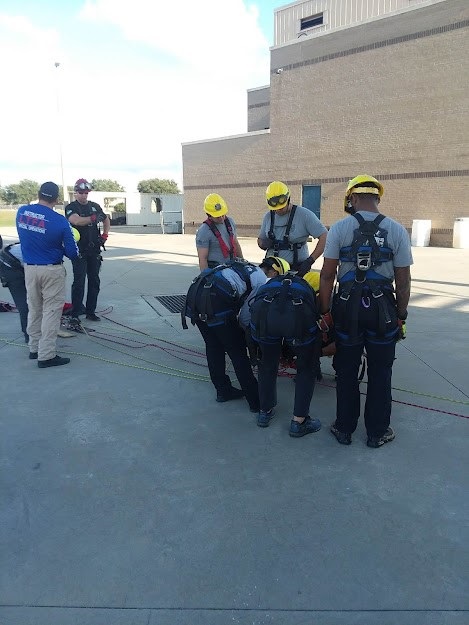 TRANSPORTATION, DISTRIBUTION & LOGISTICS
Automotive Collision Technology Technician
This week the Automotive Collision Technology Technician students were practicing their paint skills and worked on a hood that will be used in an auto show.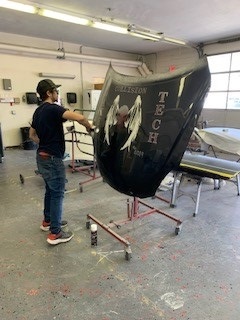 Diesel Systems Technician
This week the Diesel Systems Technician students were spreading holiday cheer and built a bike for one of the EMT students that was in need. They loved being part of this service project and helping another student in need.
Also, Vanessa had a lot of fun learning how to tear down and rebuild a Cummins 6.7L diesel engine. She did an amazing job!