ARCHITECTURE & CONSTRUCTION
Air Conditioning, Refrigeration & Heating Technology
Lake Technical College has a new instructor program called GUIDE. As part of the program, the new instructors had the opportunity to see the Teacher of the Year, Mr. Steve Bagg in action. He taught a lesson on the refrigeration cycle and was a great example of questioning techniques while engaging all the students in the learning process. During the lesson, one of his students asked a technical question and Mr. Bagg promptly led everyone into the lab to "show" them an example.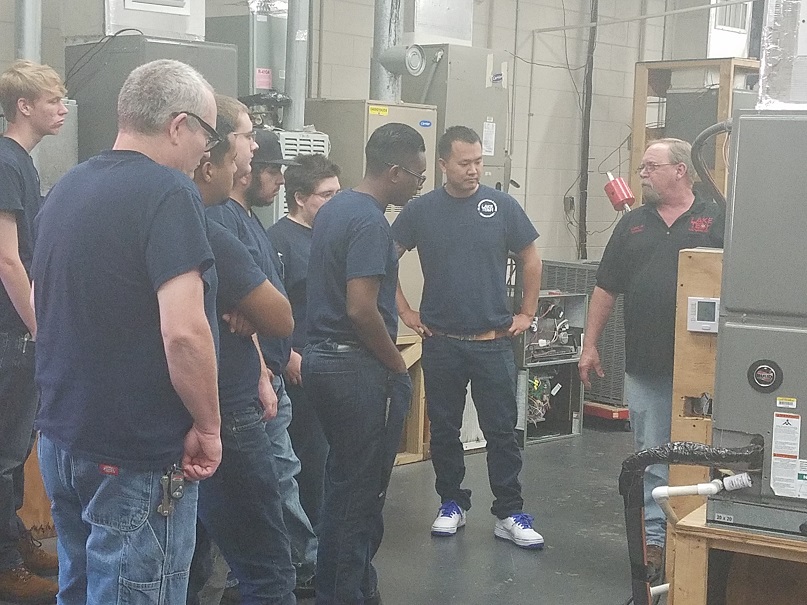 The evening students were working on the repair of a slush machine as part of their competencies.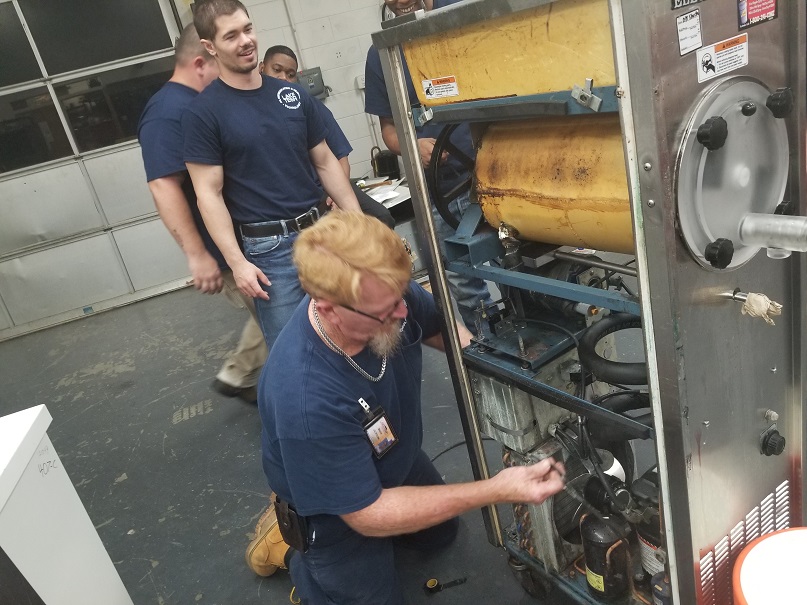 BUSINESS, MANAGEMENT & ADMINISTRATION
Accounting Operations
Administrative Office Specialist
This past week has been jam-packed with last-minute Fall Festival creations and activities. The Accounting Operations and Administrative Office Specialist students seemed to enjoy all of the booths and the opportunity to dress up for Halloween. The turnout was a great success with all profits going towards SkillsUSA. Even Instructor Hayes got into the action by throwing a pie in the face of Instructor Yates.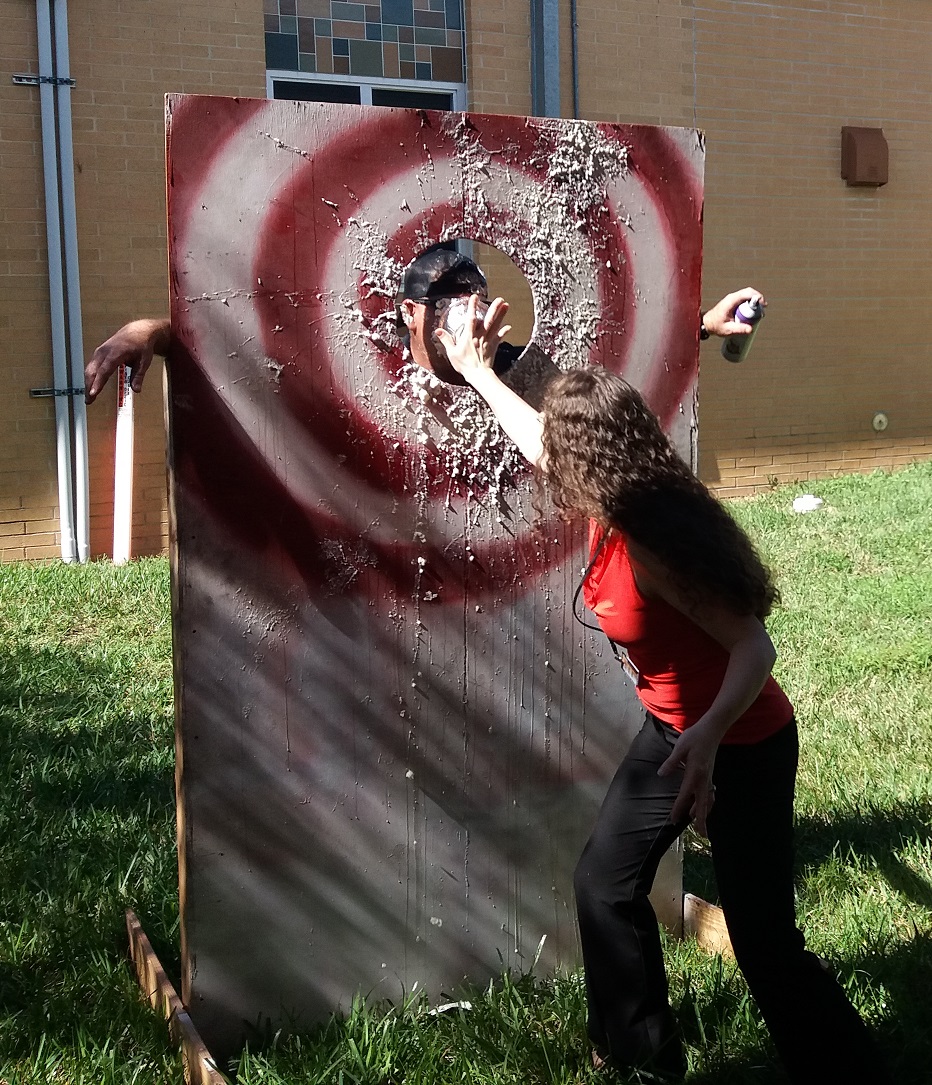 Along with Fall Festival, Ms. Rosenglick hosted a seminar for those of us interested in how to start our own business with presenter Nancy Muenzmay, owner and operator of Striking Effects Promotions. Nancy was very knowledgeable and answered any questions we asked.
HEALTH SCIENCE
Medical Assisting
Every October, Medical Assistants Recognition Week celebrates medical assistants who are at the heart of healthcare. From October 15-19, 2019, employers and educators of medical assistants have an opportunity to honor the contributions these valuable healthcare professionals make in the lives of their patients.
Medical Assistant Facts:
Did you know?
In 1956 AAMA Established​: The American Association of Medical Assistants was established as the only association exclusively devoted to medical assistants.
​In 1974 AAMA and Accreditation: AAMA was recognized as an official accrediting agency for medical assisting programs in public and private institutions by the U.S. Office of Education.
In 1980 AAMA creates Medical Assistants Week: Medical Assistants Week is promoted as a week-long event to make the public aware of all the work that certified medical assistants do — with October 23 designated annually as Medical Assistants Day.
HOSPITALITY & TOURISM
Professional Culinary Arts & Hospitality
Baking and Pastry Arts
Executive Chef Bob Getchell and Sous Chef David Lambert from The Boathouse Restaurant in Disney Springs were sharing their skills and techniques with the culinary students yesterday. The students enjoyed every minute of it.
By the way, Chef Lambert graduated from Lake Tech's culinary program in 1998 and was a student of Chef Koenig's!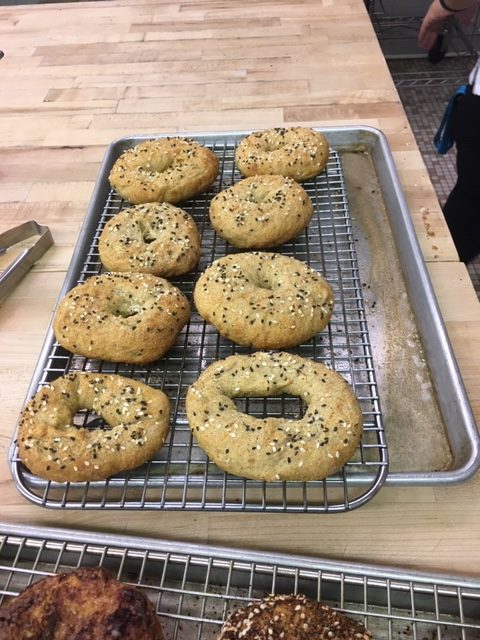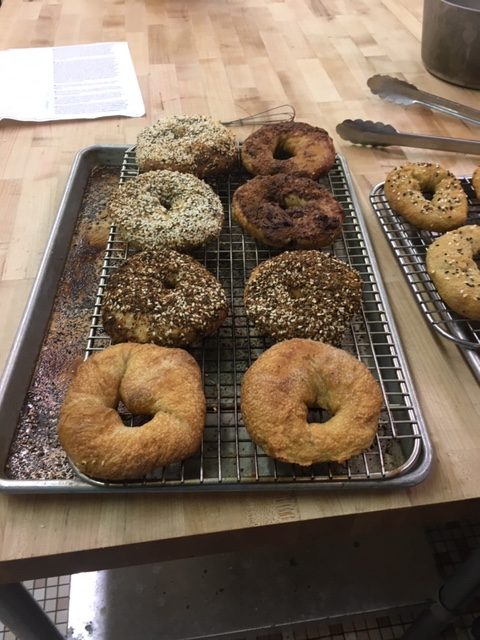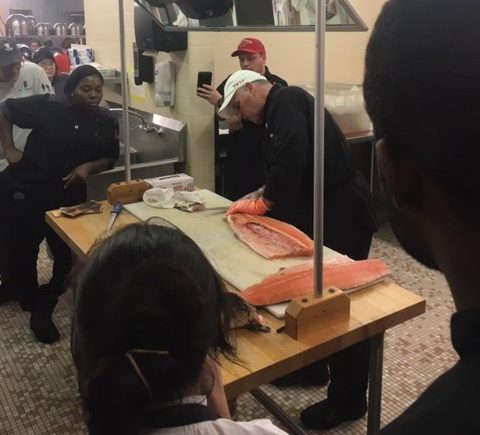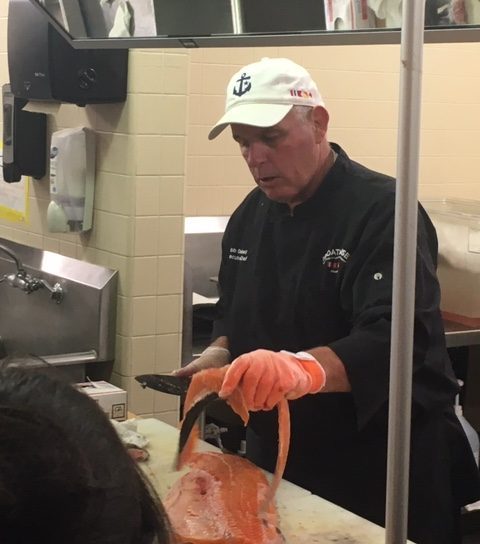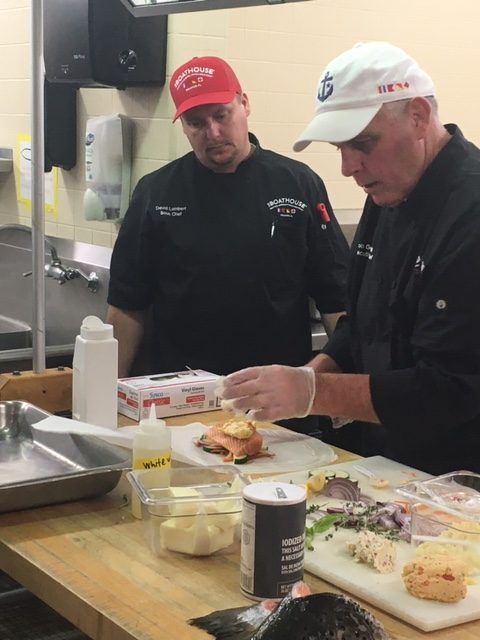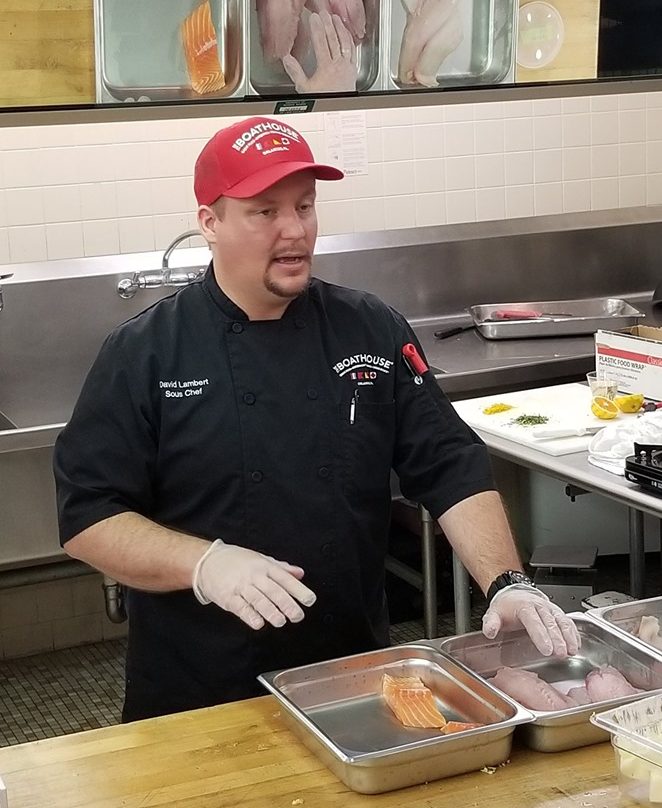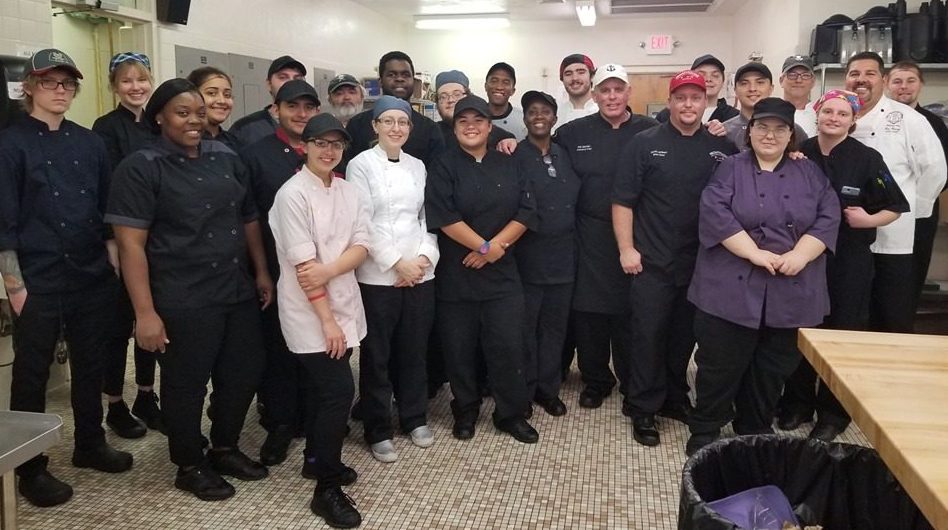 As part of the Fall Festival, the Culinary students carve pumpkins and show off their artistic talents and skills.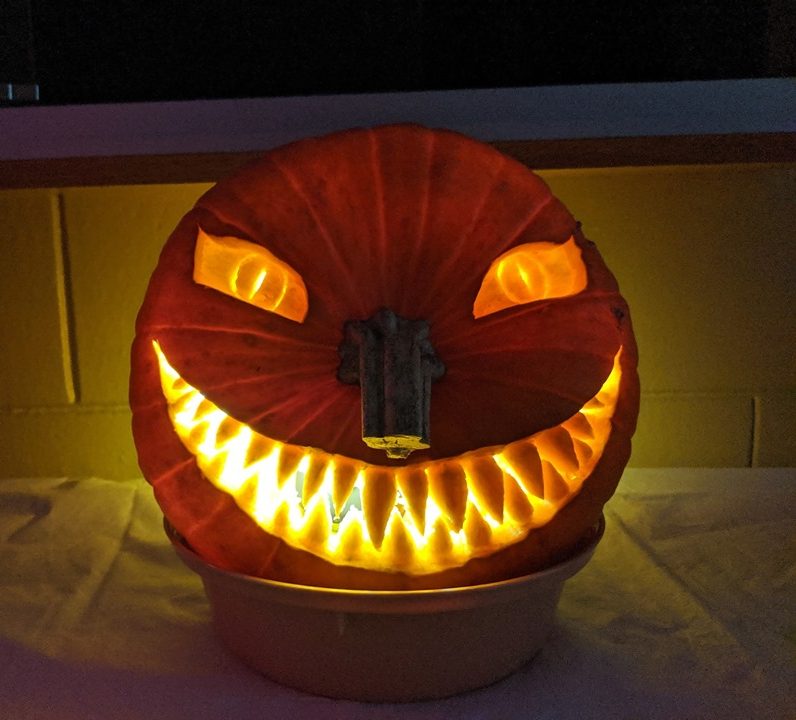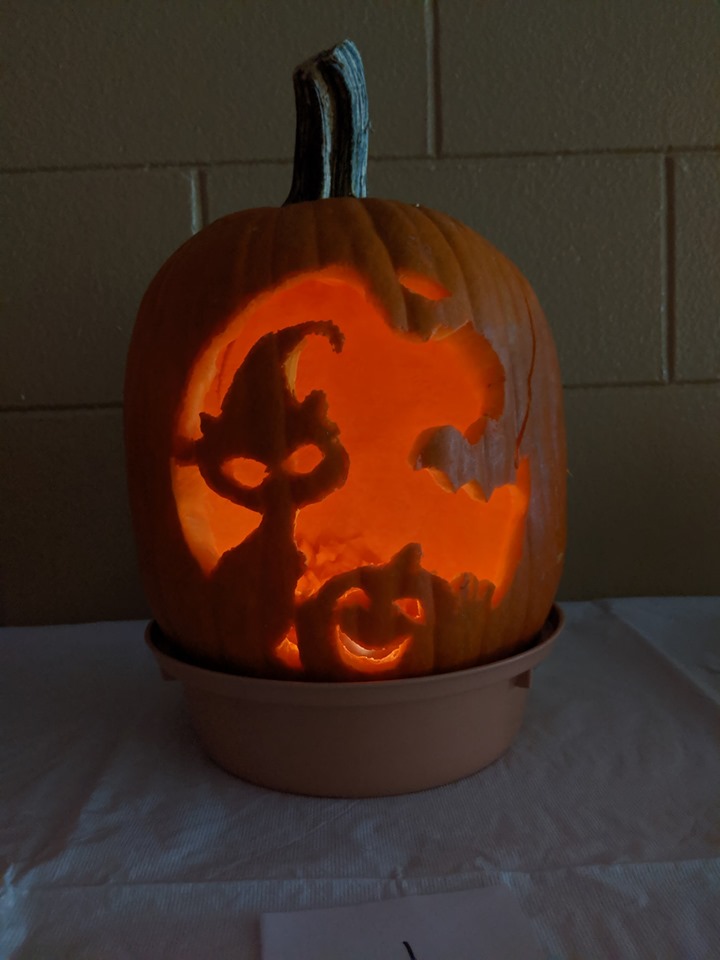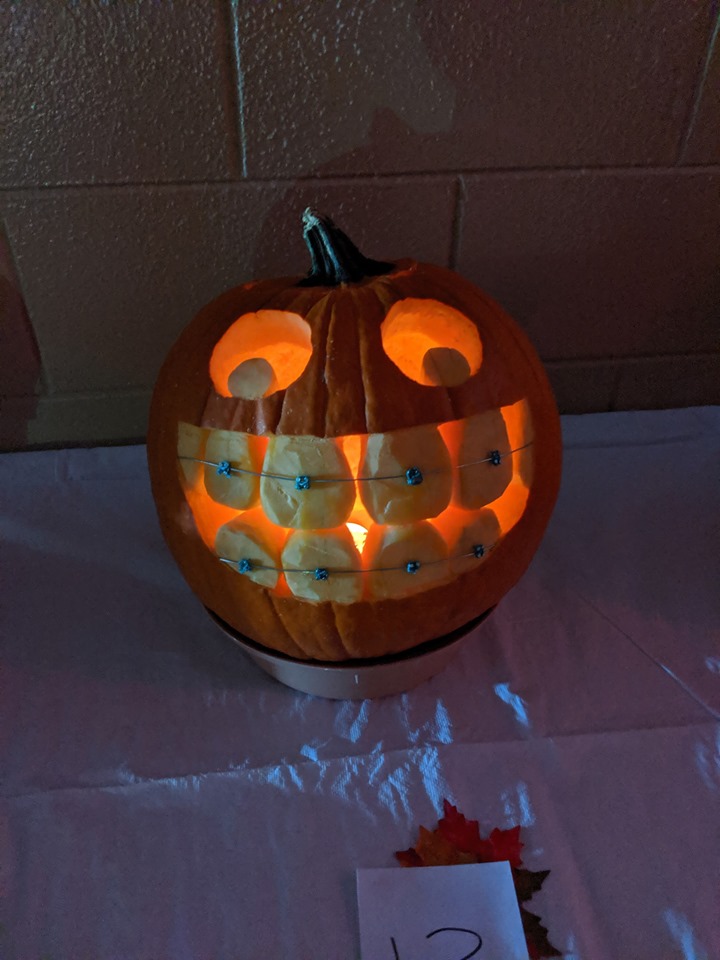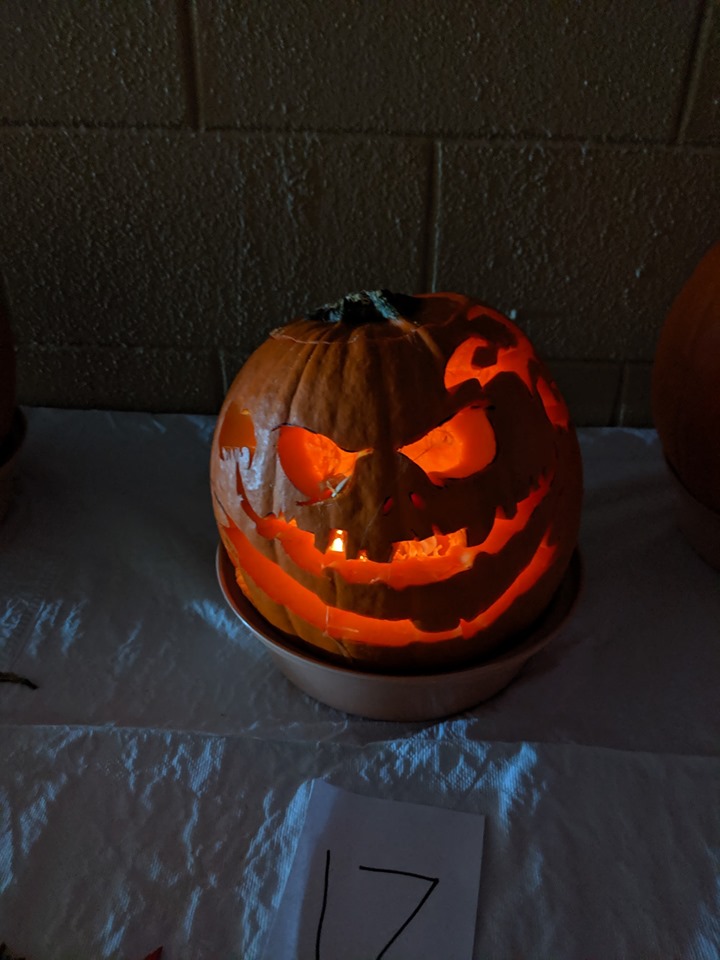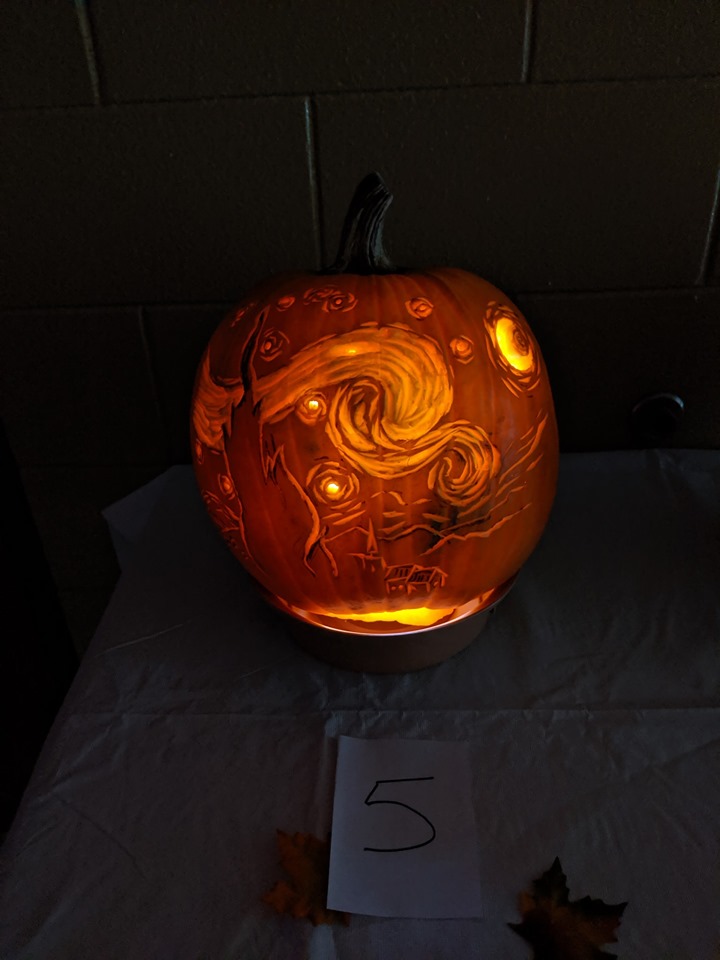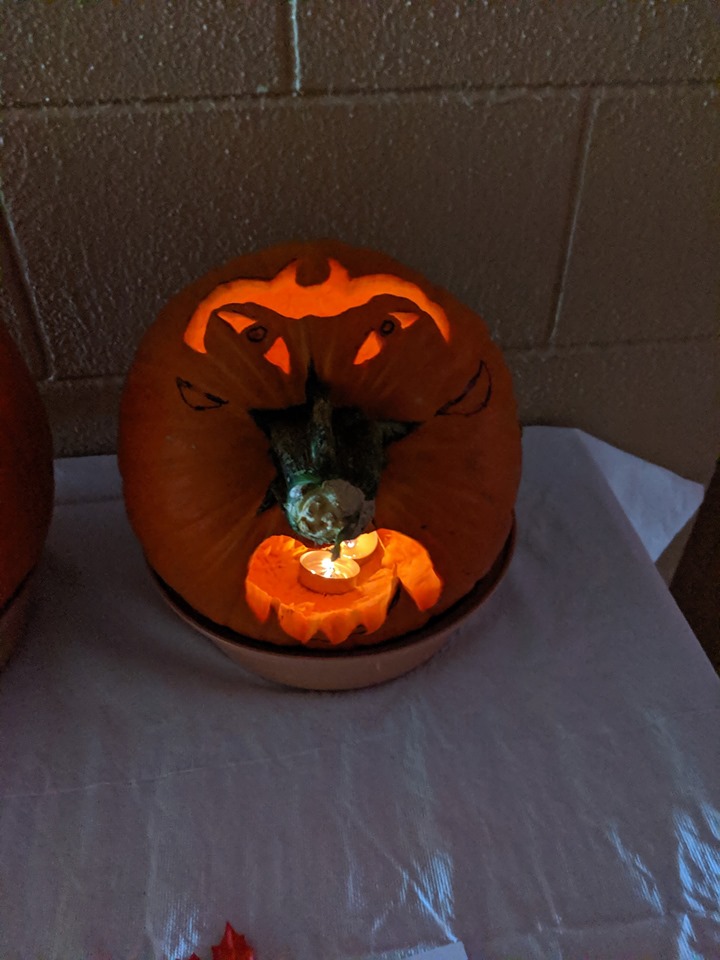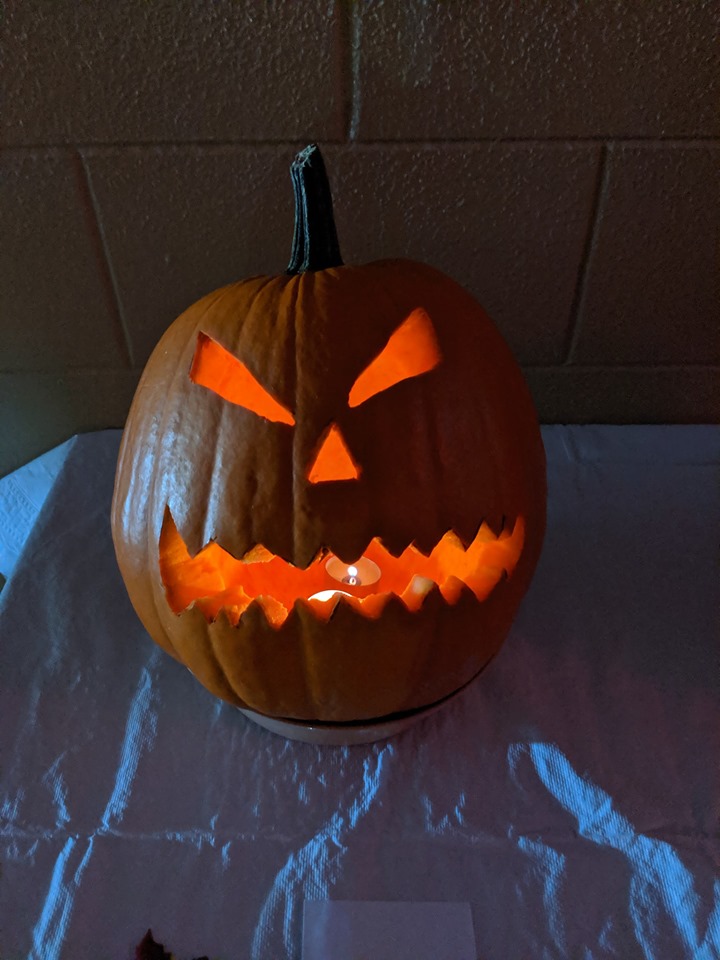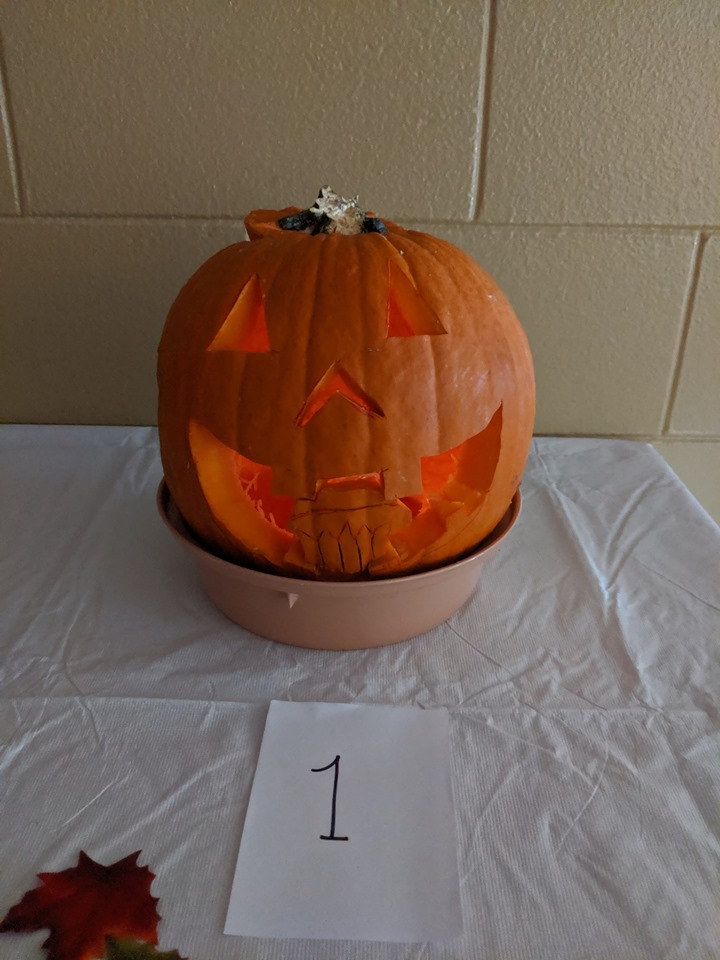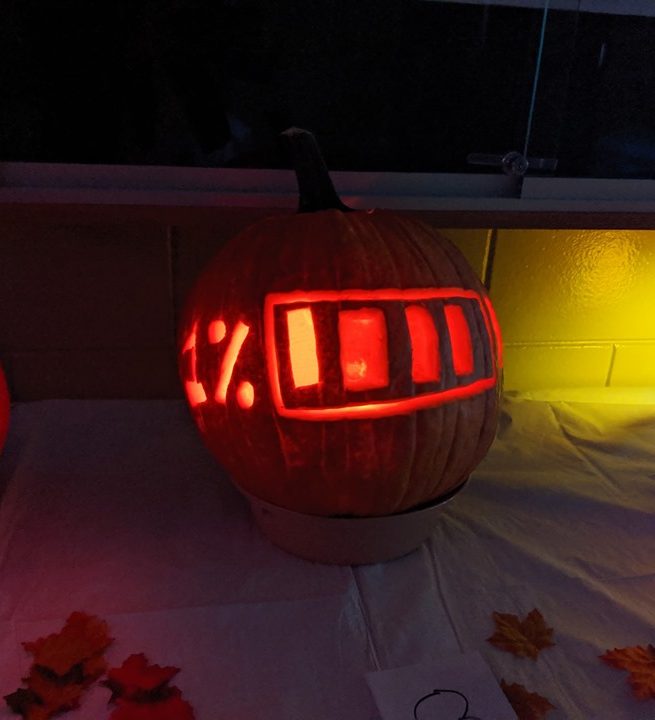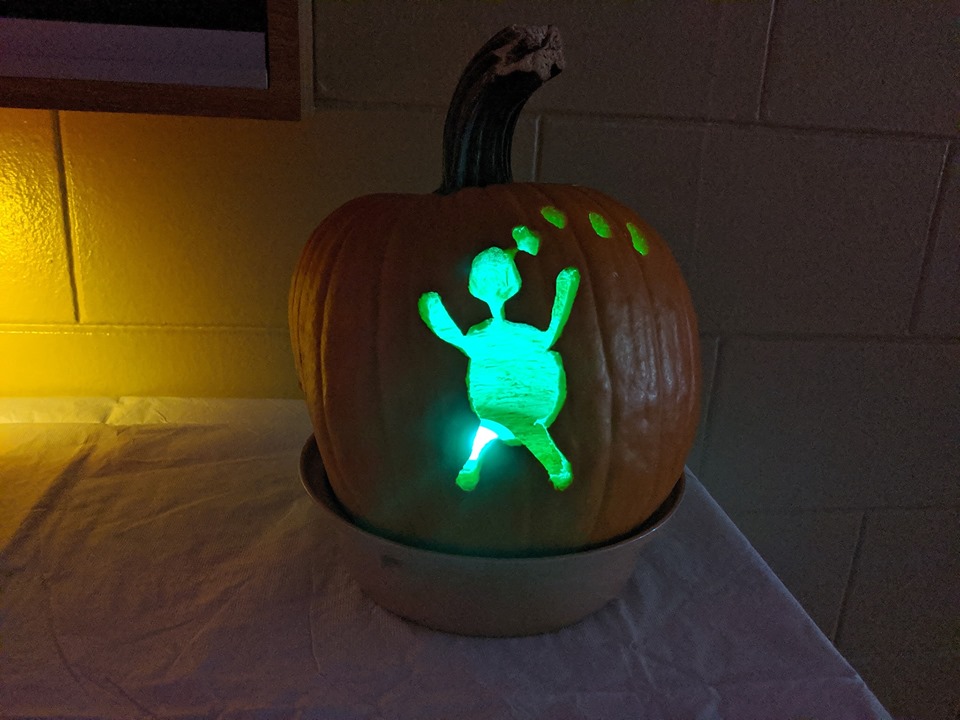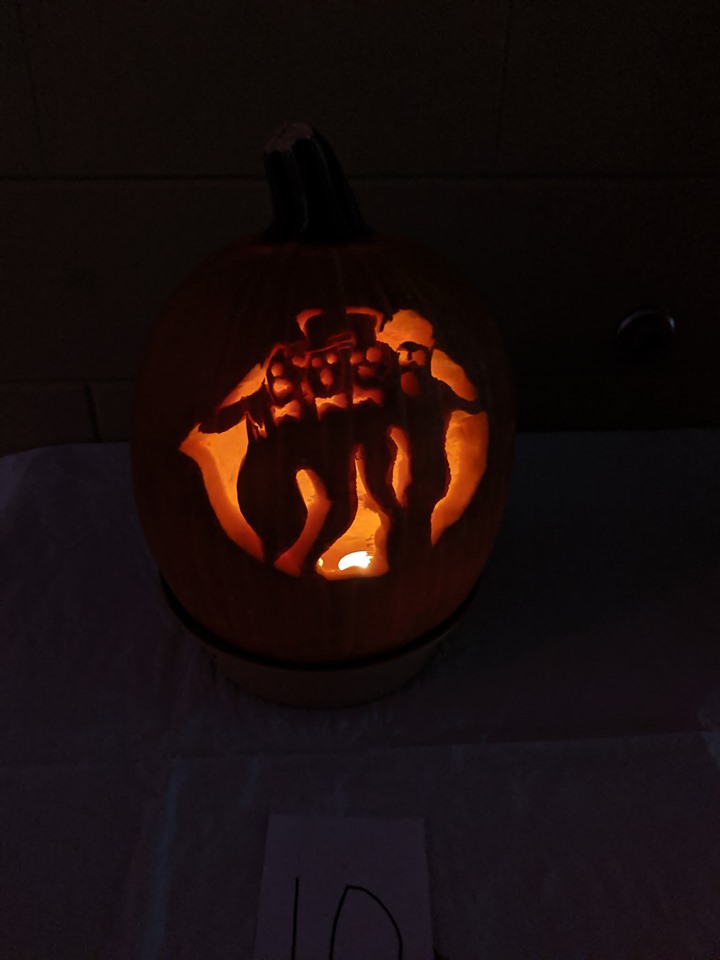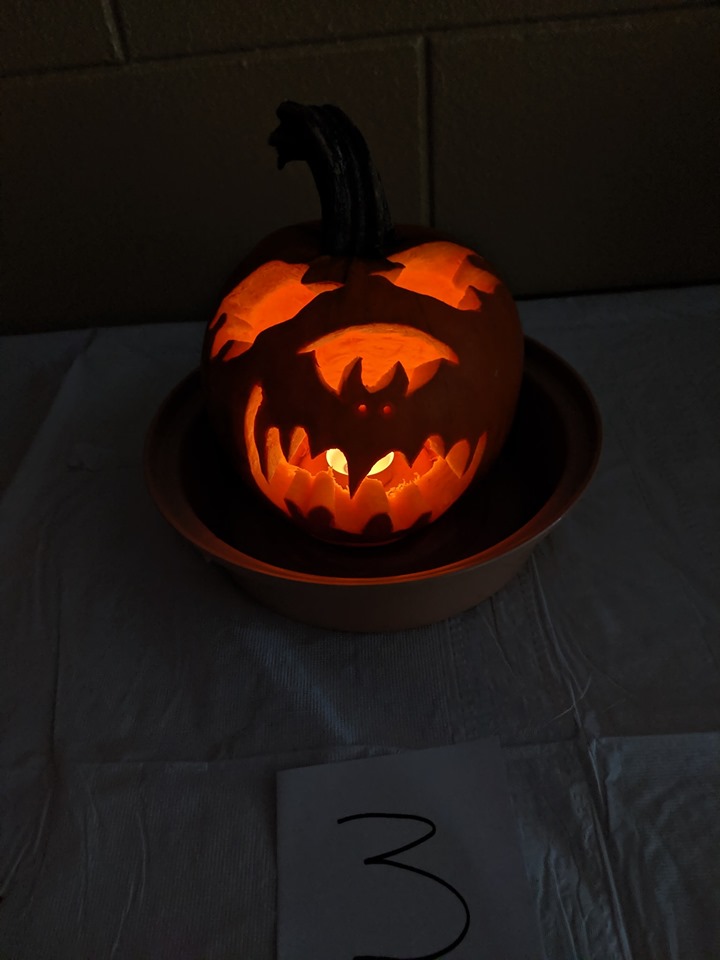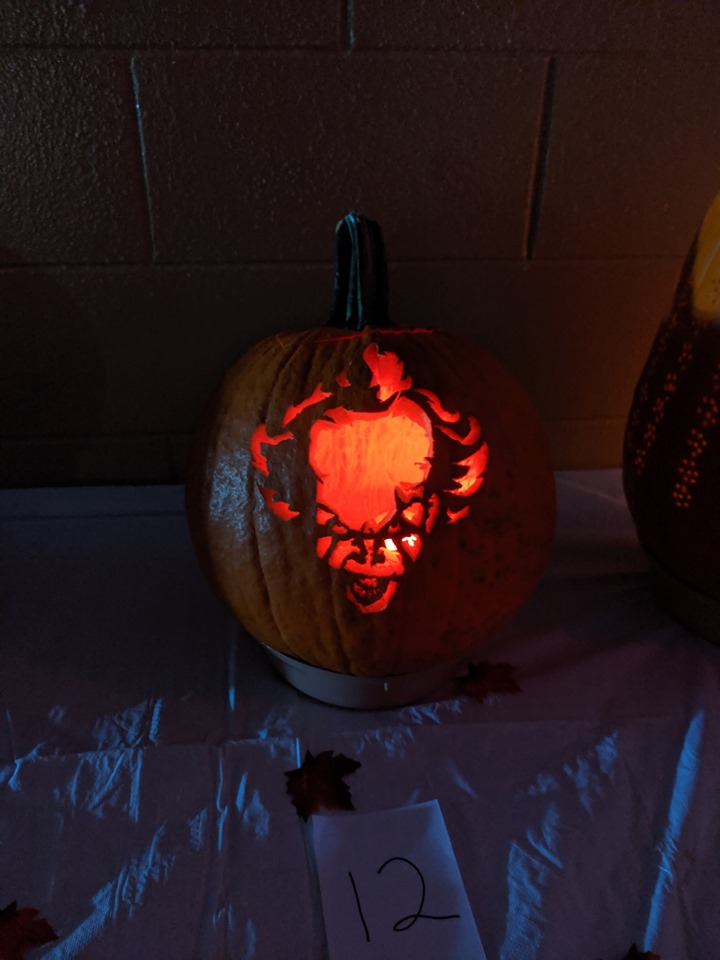 The Baking and Pastry Arts students made lots of Halloween treats as well. They even made caramel and candy apples.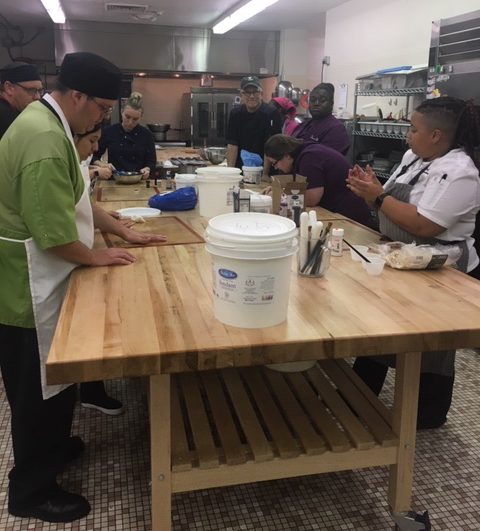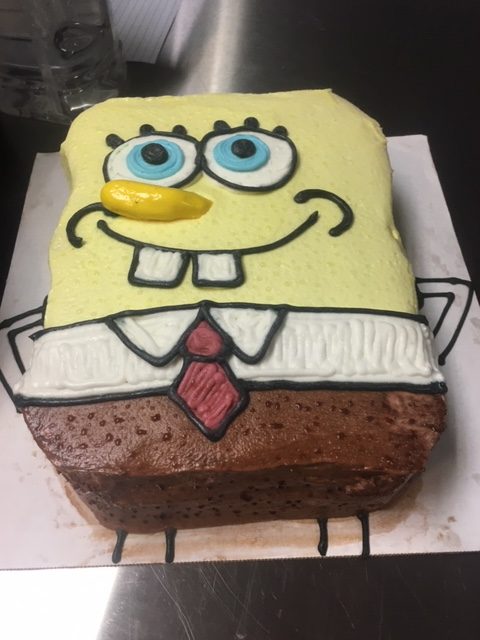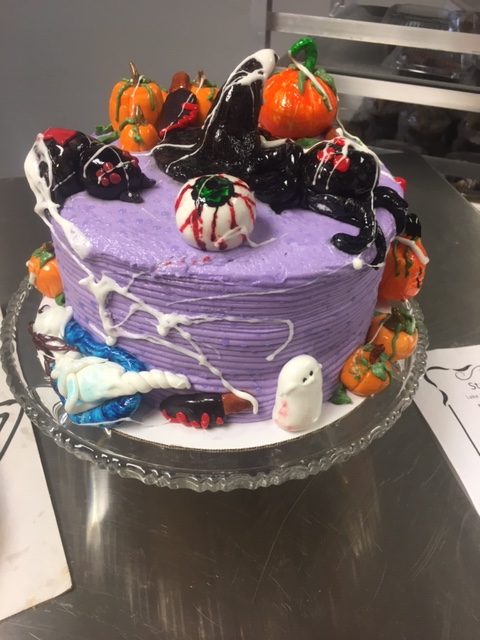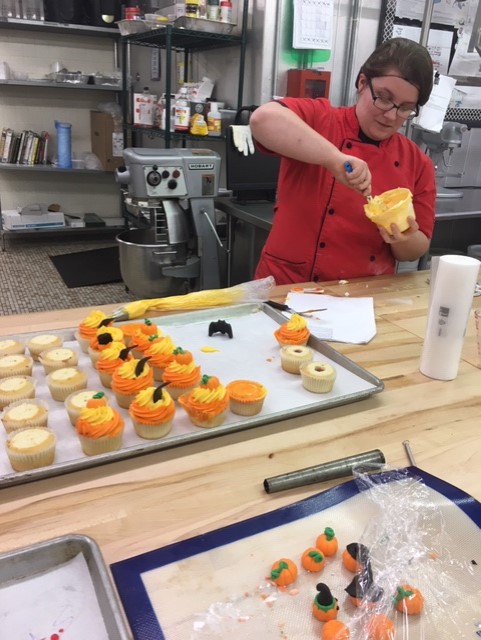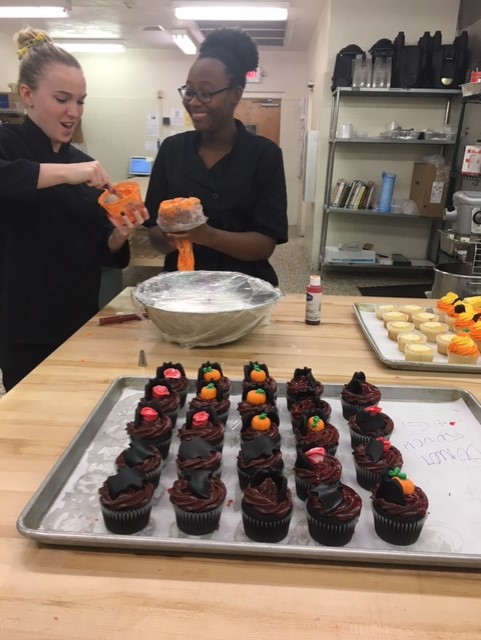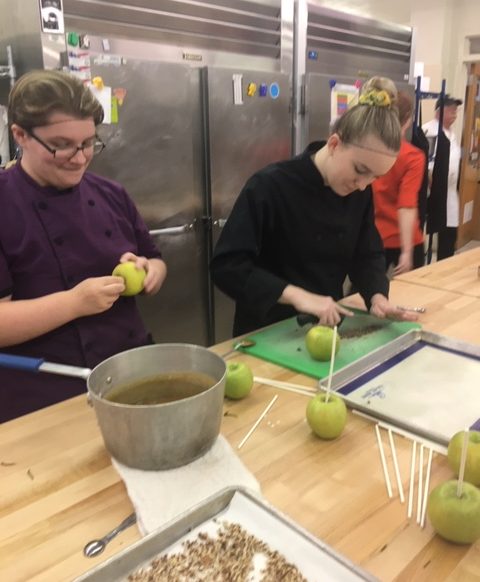 HUMAN SERVICES
Cosmetology
Facials and Nails Specialty
The freshman Cosmetology students were practicing their blow drying and curling iron skills this week.
Spa Day was a big success with over $1,500 being raised for SkillsUSA!
INFORMATION TECHNOLOGY
Enterprise Desktop and Mobile Support Technology
This week, students were working in groups to complete the activity for the Fall Festival by integrating project management concepts and phases. The drone project was a huge success!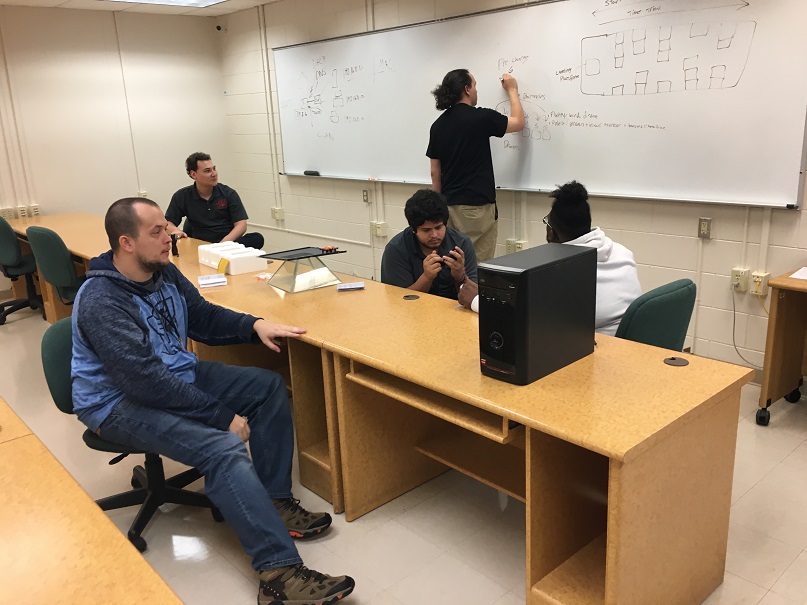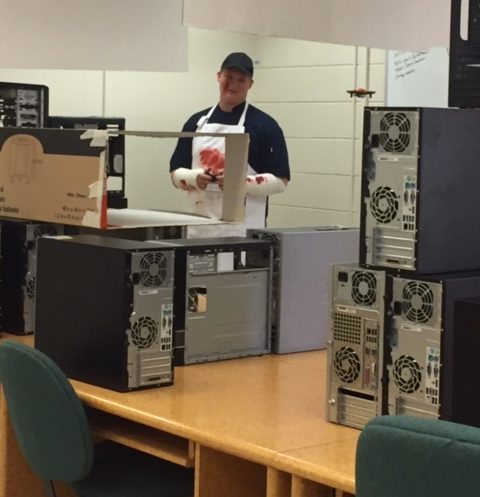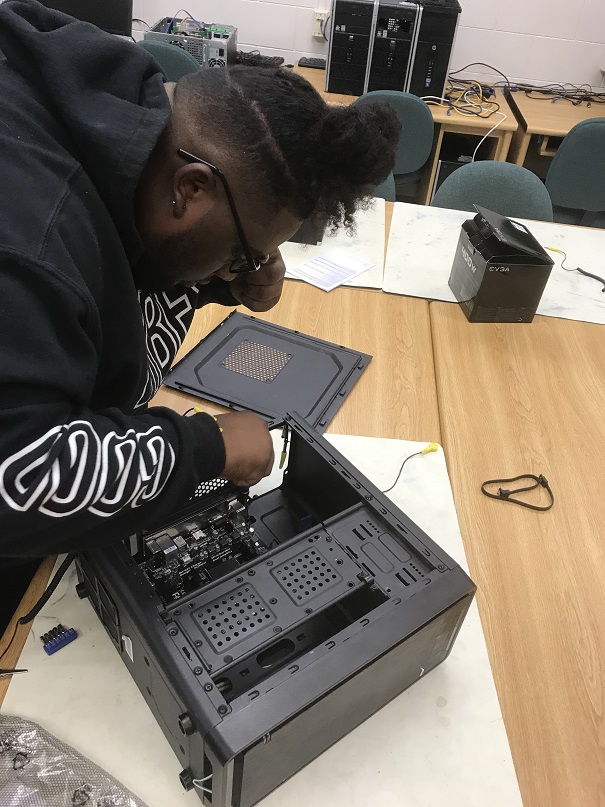 Students also participated in group study sessions to prepare for taking their CompTIA A+ industry certification. In addition, students were also working on their final evaluations encompassing A+ and Network+ materials.
LAW, PUBLIC SAFETY & SECURITY
Florida Law Enforcement Academy
Nine new deputy sheriffs recently joined the Lake County Sheriff's Office and seven of the nine are Lake Tech Florida Law Enforcement Academy graduates! Congratulations to Deputies Polo, Snider, Gargano, Roy, Saunders, Link, and Tretter.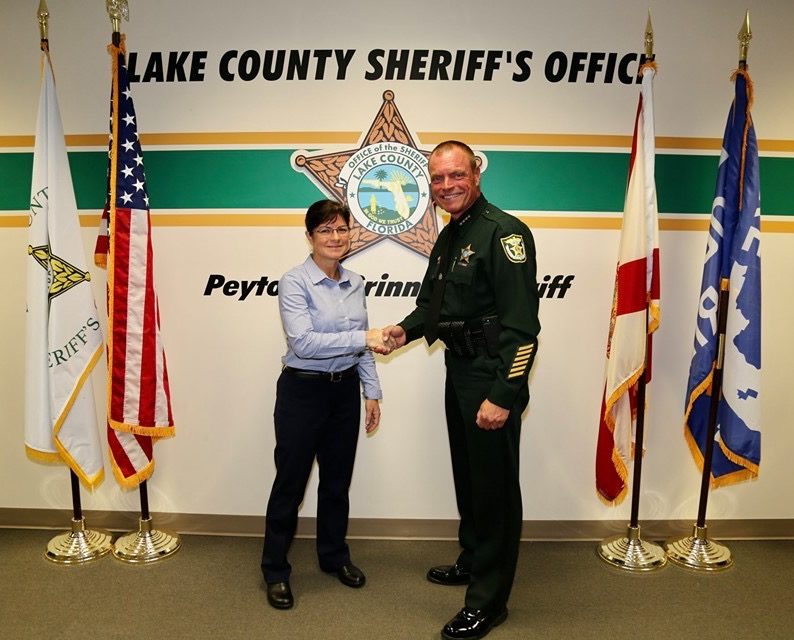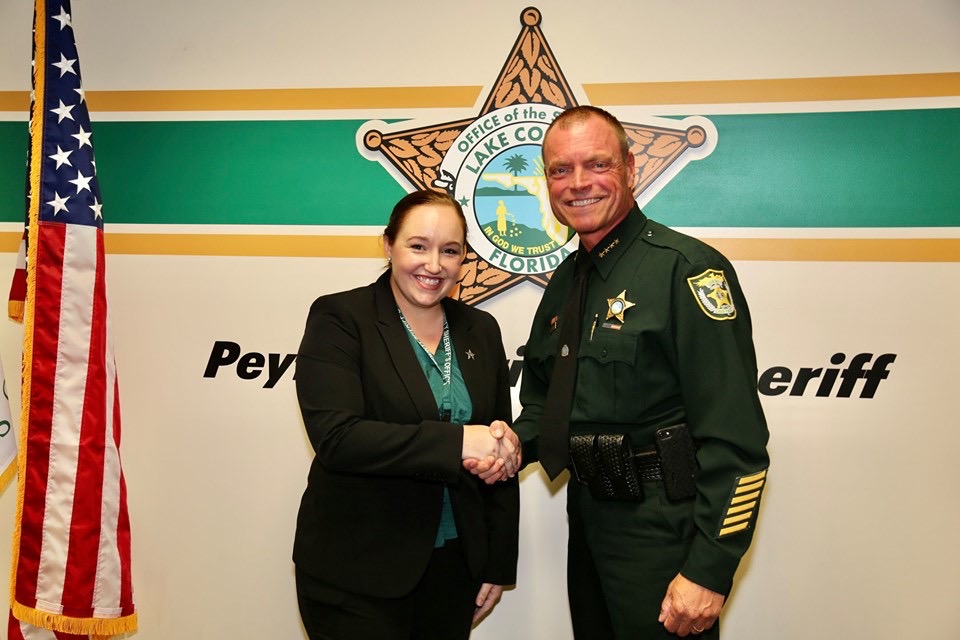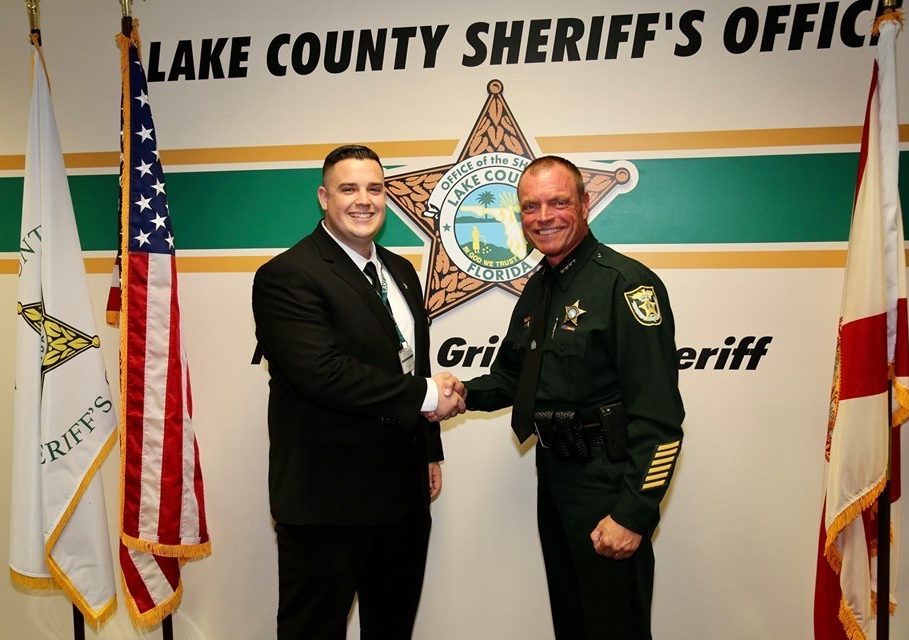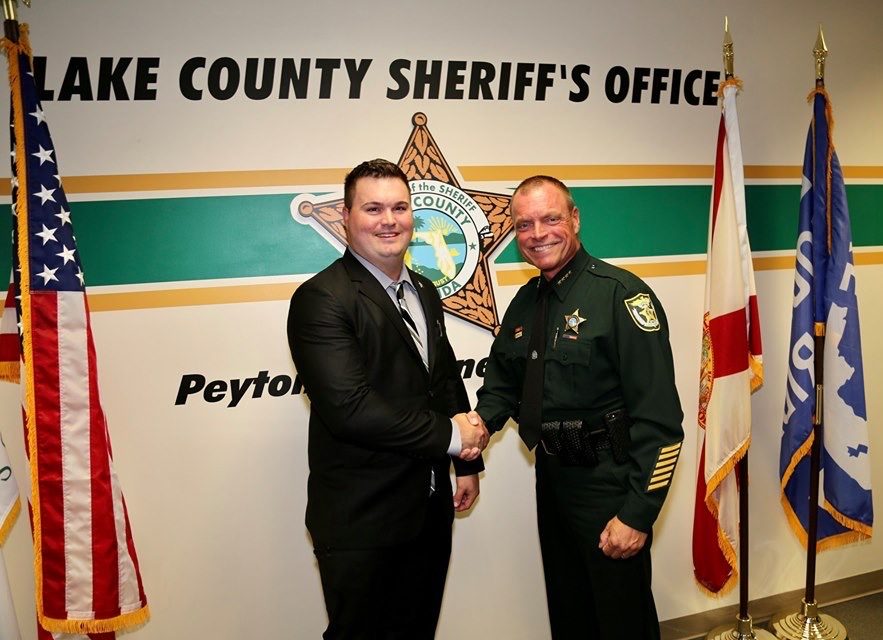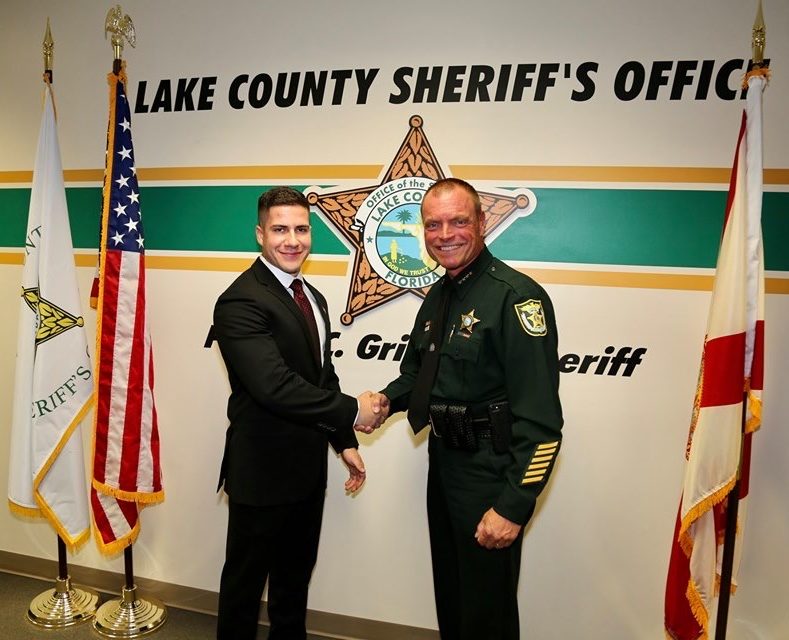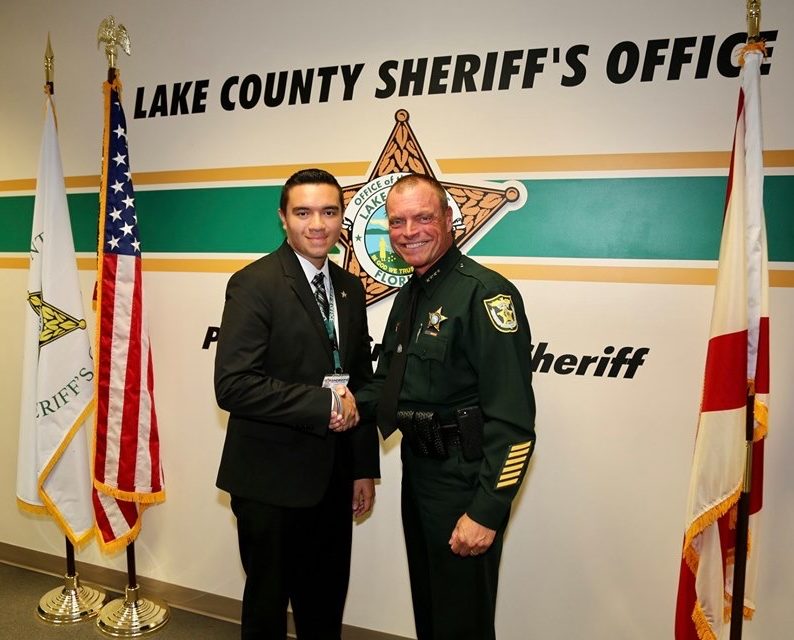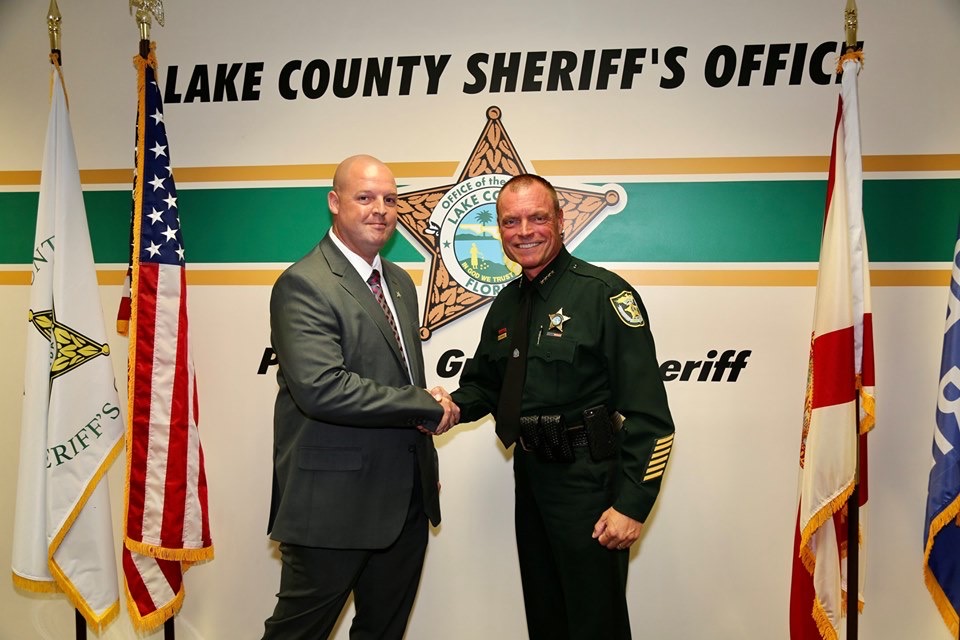 MANUFACTURING
CNC Production Specialist
The new students, Chris, Brandon, Tyler and Sean are doing a great job at learning the basics of tool selection, set-up, machining and holding tolerances. These exercises require a machinist to do a lot of calculating in their head to determine how far to move the machine and in what direction in order to machine a part to tolerance. Especially on a manual machine without digital readout, this is not an easy task as our students learned very quickly. As you can see, the students are extremely focused. They did a great job this week and had some fun with it too.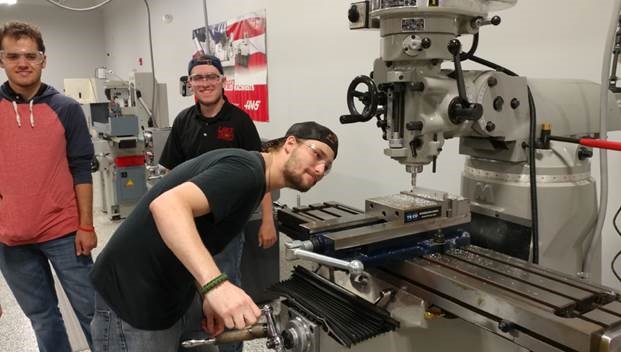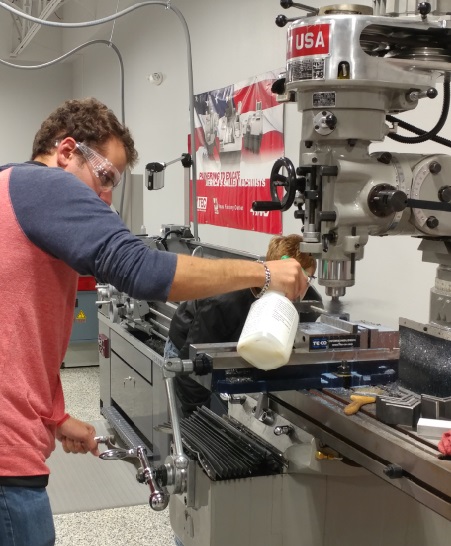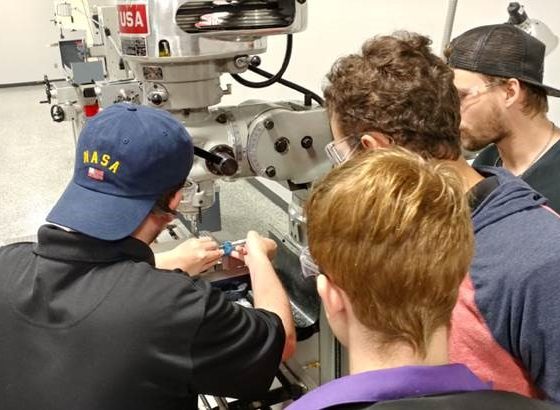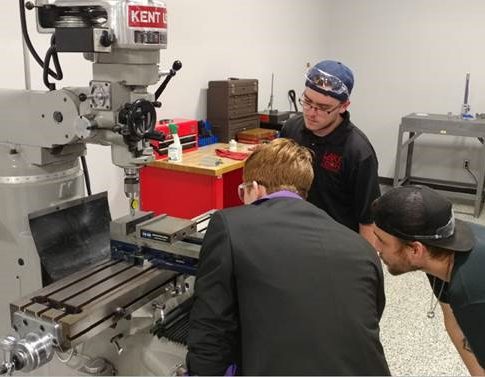 Welding Technology
As part of their fabrication competencies, students created a new piece of art that will be located in front of the CAM building. We are planning on naming him, so we will keep you posted on what he will be called as soon as we know!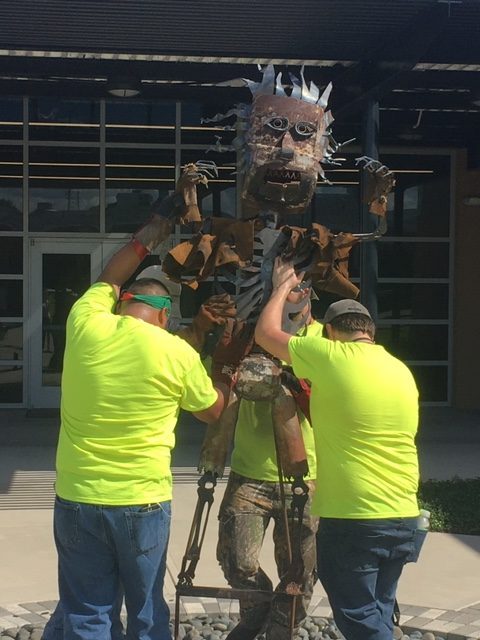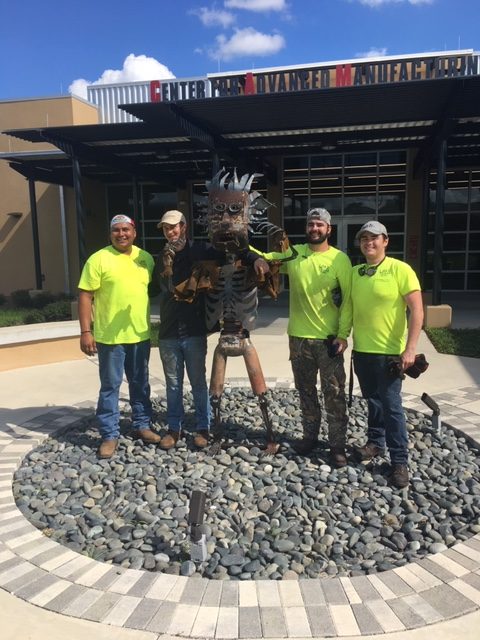 In addition, the Welding students are building a locomotive engine to be auctioned off in the Lake County Sheriff's Charities annual fundraiser this Friday night. It is not quite complete, but is on its way to be powder coated in preparation for the big event!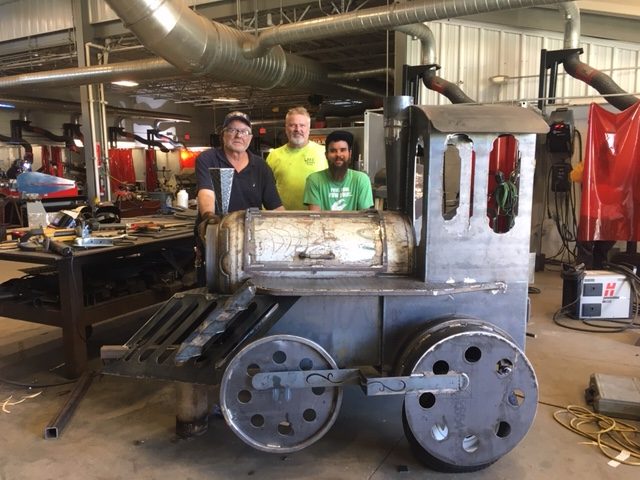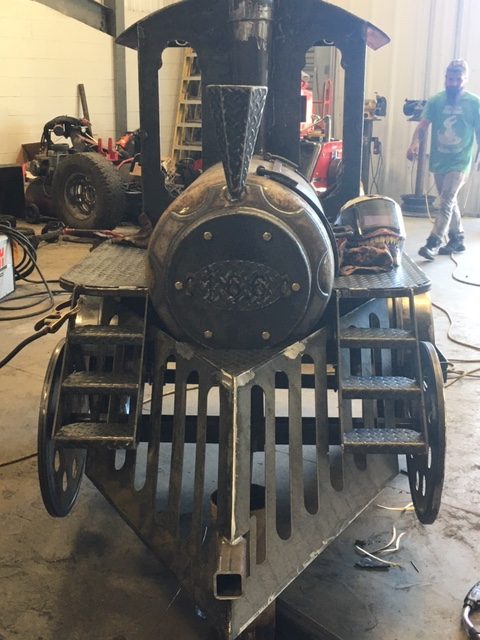 TRANSPORTATION & LOGISTICS
Automotive Service Technology
The student pictured is measuring rotor thickness in order to make a decision if there will be enough material to cut them or if replacement of the rotor would be necessary.
In addition, the program is preparing to welcome the Automotive Service Excellence (ASE) team who will be on campus this week to reaffirm the accreditation of the Automotive Service Technology program. Our program has been accredited since 2009 and we are proud that we are able to maintain these rigorous standards required by ASE.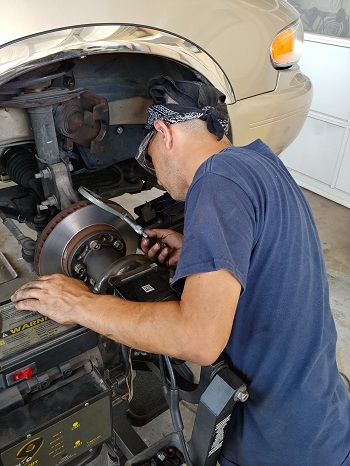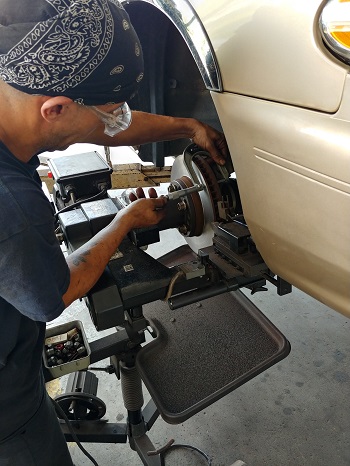 Diesel Systems Technician
Daniel Martinez and Macayle Hansen removed an International Maxxforce 13 engine from the truck that was donated last year as part of one of their competencies. Pretty good for two students that have only been in the program for 2.5 months.
We also had two students earn their T4 Diesel Engine ASE certification! I would like to congratulate Tucker Michewicz and William Rees on a job well done.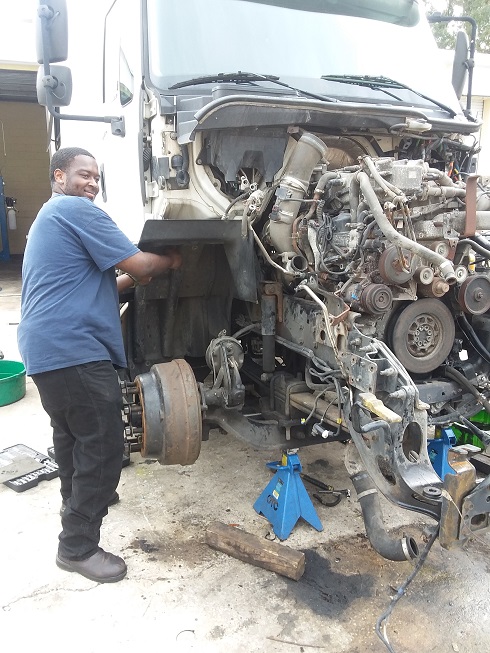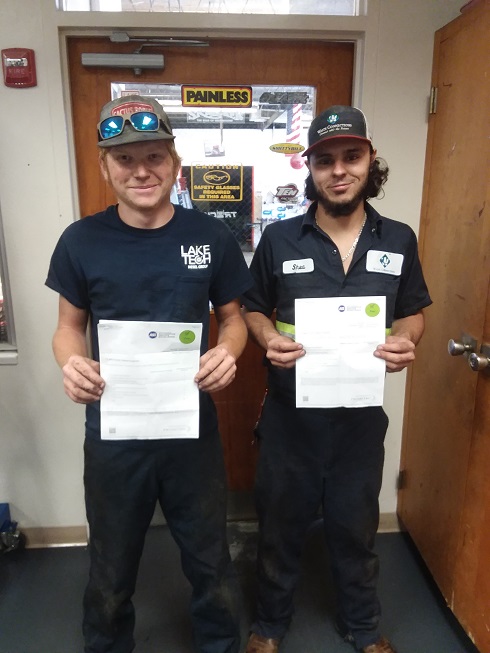 ADULT EDUCATION
Adult Basic Education and GED Prep
With a focus on social studies and the theme of early exploration and colonization, Adult Education students have been using a variety of media formats to investigate and answer questions about how America came to be formed, by whom, and why? Web searches and videos, articles, and group work has been the floorplan for this month's curriculum.
Many ABE/GED students participated in GED Ready Days this week. Instructors offered GED Ready practice tests to those students whose reading scores and other group/independent work showed readiness for GED assessments. It was so powerful to see a whole room of students working on their GED Ready tests at the same time. We are so excited for all of them! Our students are motivated to complete their goals and move into CTE programs and continue higher education!
CTE/HVAC focus has been on real-world, career related math problems. Multi-step word problems and questions such as: "What do I do?" and, "Which numbers do I use?" have been the focal point of conversations amongst the group. Also, incorporation of career related graphs, tables, schematics have come into play. A big thanks to Mr. Bagg and his HVAC students for welcoming two students to shadow their program. Students returned, absolutely beaming with excitement over that they saw, did in HVAC.
We saw two more students attain their high school diplomas this week. Congratulations to John and Marquis for all your hard work!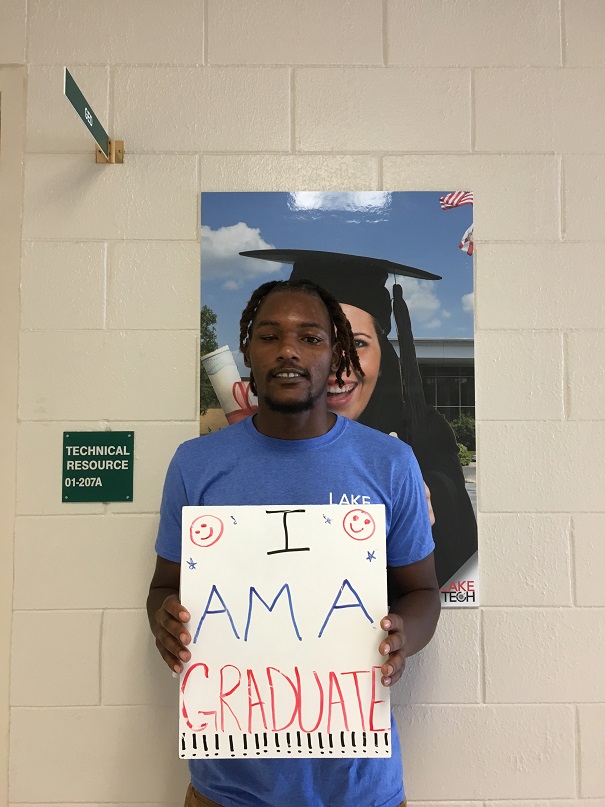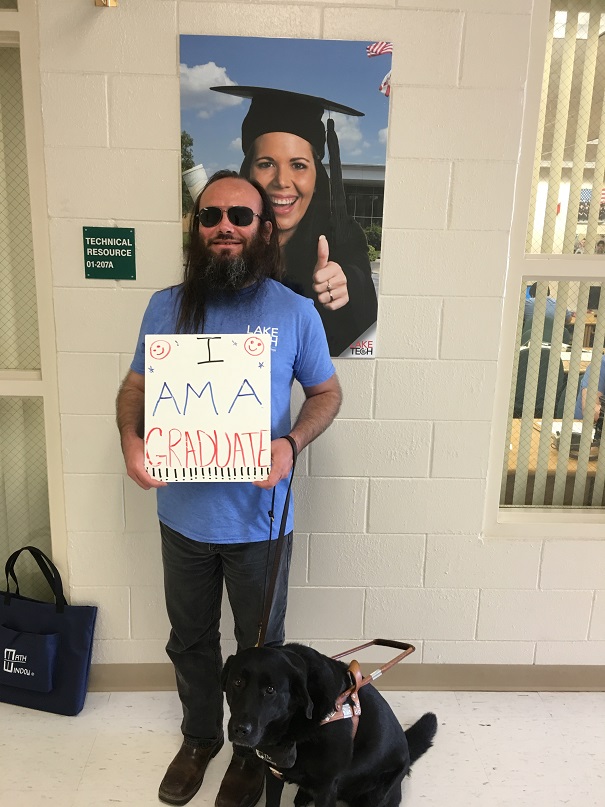 ESOL
What our students want most is what they fear most. That is, to speak in English.
Our students tell us that they can understand, read, and write English better than they can speak it. They worry about using correct verb tenses. They worry about vocabulary and pronunciation. What they worry about most of all is being understood. Making telephone calls in English is a daunting task. So is initiating conversation. Their own self-doubt, which comes from their experience with this vast and complex language, keeps them from interacting as much as they would like with native speakers.
Not to worry. In our classroom we provide ample opportunity for speaking English, as well as a warm and collaborative environment. Our students work together in groups every day. We do both open conversational activities and scripted text dialogues. We incorporate technology and accountability. We listen and share. We encourage and believe. We work productively and celebrate our progress along the way. And, as always, we have fun!
Our students have just finished the mid semester CASAS testing and are looking forward to the fall festivities here at Lake Technical College for next week. In our advanced classes, we're studying phrasal verbs, gerunds and infinitives, and superlatives and comparatives. Our beginning students are focusing on rhyming words, vowel sounds, vocabulary, and pronunciation. We've also had a great time dressing up our "international" scarecrow for next week's festival!