BUSINESS, MANAGEMENT & ADMINISTRATION
Accounting Operations
This past week, the Accounting Operations class has the School Essentials Kiosk up and running for all of your school needs. This is a big project that we have been excited to work on. The students learned how to use a POS system, take inventory, and work on our customer service skills. Make sure to stop by and visit us, as well as, let us know if there is anything that you would like to see us carry. We are located in the study area by the testing hallway.
HEALTH SCIENCE
Fire Fighter/Emergency Medical Technician Combined Program
Congratulations to these Lake Technical College Fire Fighter/EMT Combo graduates who completed their program September 12, 2019. Family and friends of the students attended the graduation. Special thanks to Mrs. Melissa Stephan for validating the Certificates of Completions.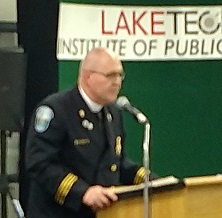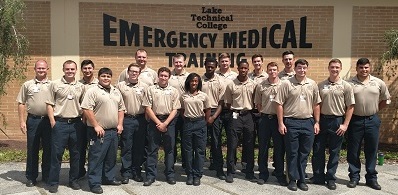 Congratulations David Atkinson, Zachary Castanon, Logan Cox, Ivi Crawford, Dylan Demastus, Timothy Fox, Tristian Horton, Anthony Huntley, Sean Kennell, Anthony Malys, Jorge Molina, Christopher Parco, James Pullings, Zachary Schneider, Nicholas Schwarz, Jacob Serna, Joshua Singh, Justis Smith, Tyler Trudell, Jonathan Verkaik and Anthony Vitiello!
Practical Nursing (Part-Time Class)
It was a weekend of Activities of Daily Living (ADL) Checkoffs and the students really enjoyed the hands on opportunities. ADLs is a term used by healthcare professionals to refer to the basic self-care tasks an individual does on a day-to-day basis. These activities are fundamental in caring for oneself.
This week, the students are in the Geriatrics Unit and the students are very engaged more each week.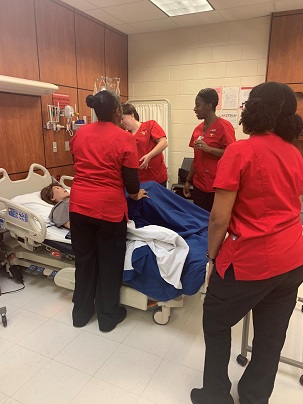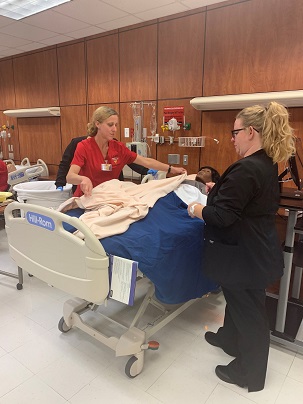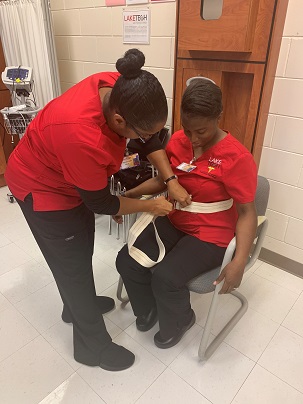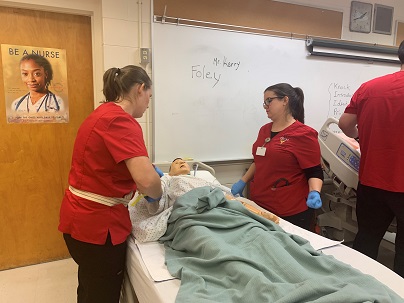 HOSPITALITY & TOURISM
Professional Culinary Arts & Hospitality
This week, students were working on developing ice carving skills.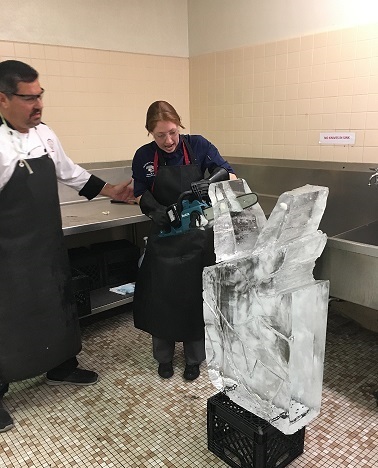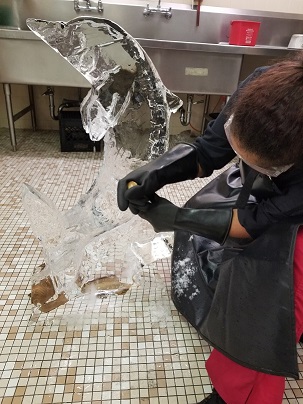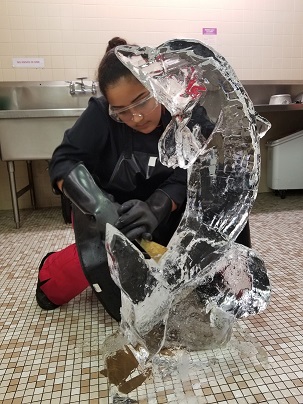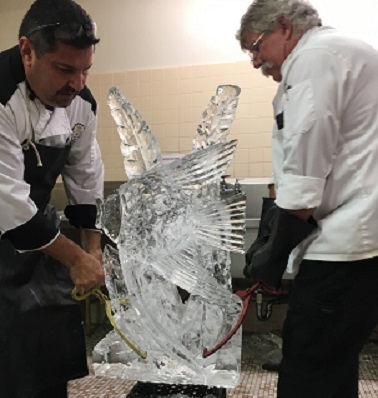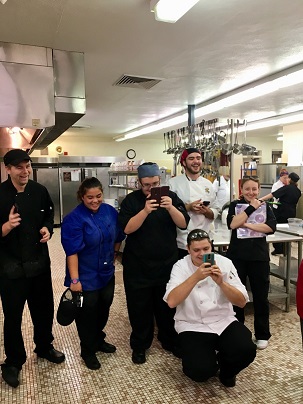 TRANSPORTATION & LOGISTICS
Automotive Collision Technology Technician
Chief Automotive offers industry classes at Lake Tech through a partnership we developed last year. As part of that partnership, students from Lake Tech's Automotive Collision program are allowed to take the class and receive the specific industry certification for the training. Last week, Aubrey Holloway and Daniel Ring successfully completed the four day training.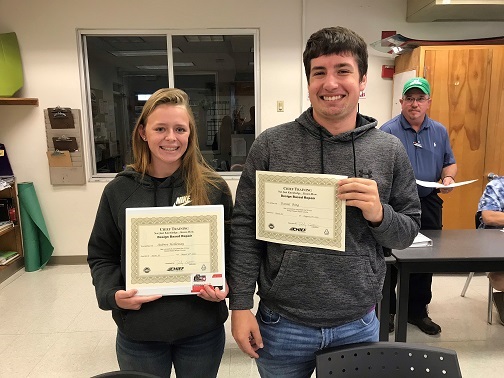 ADULT EDUCATION
Adult Basic Education (GED Prep and ABE)
Adult education students were given the opportunity to discuss the events of 9/11 during a recent presentation. Many of our younger students were not even born yet when this happened, so Mrs. Avelli showed some videos and let the students discuss some of tragic and heroic things that came out of this historic event. One of our students was able to attend the 9/11 ceremony at our Institute of Public Safety campus to honor those who gave their lives for their country.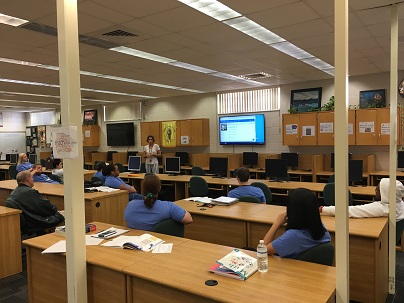 One of our students, Ashley, finished her GED tests and is now a high school graduate. Congratulations, Ashley!