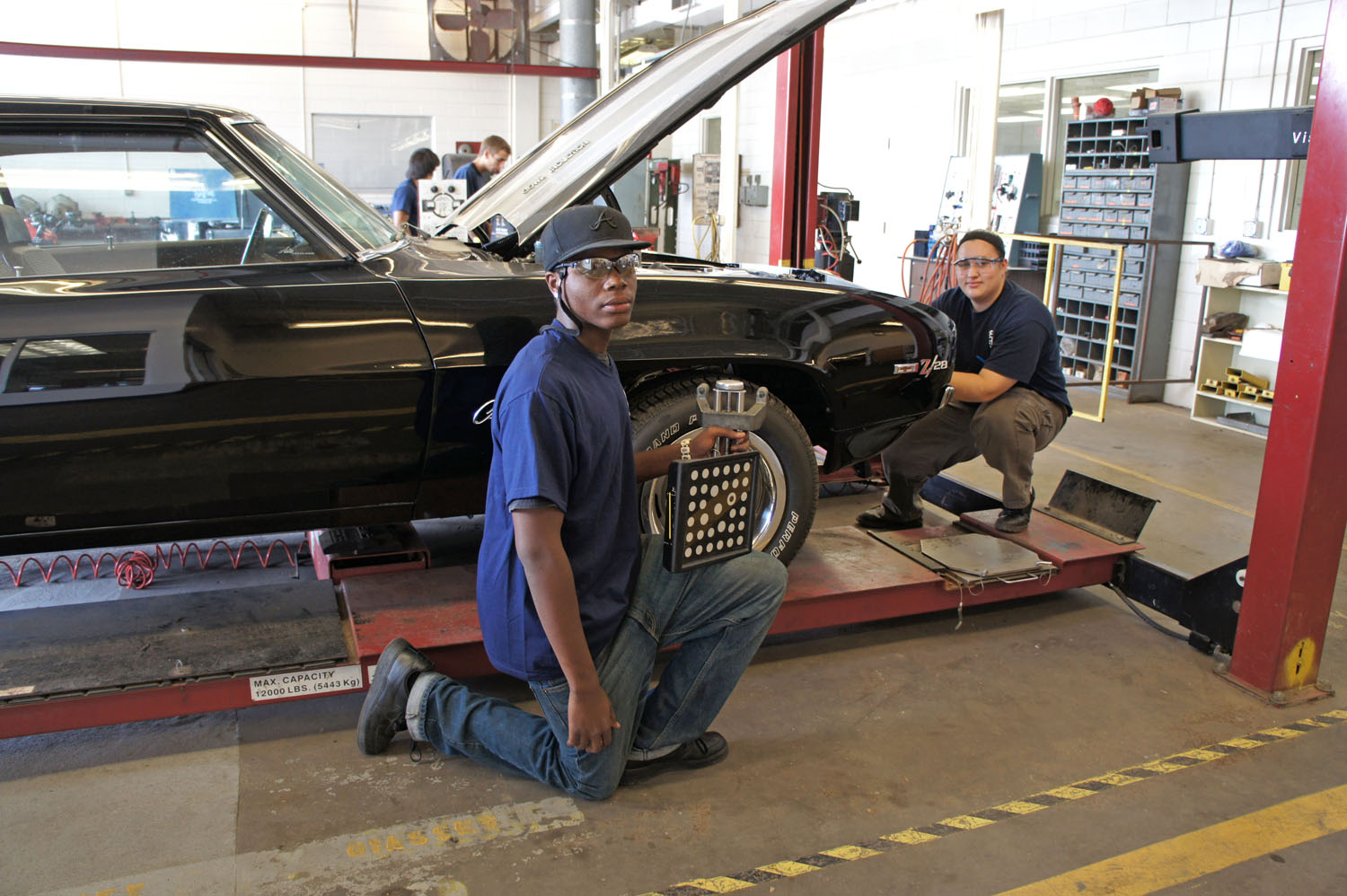 Mechanic School: Becoming an Automotive Service Technician
A career as a mechanic or automotive service technician is rewarding and requires constant learning and improvement as vehicle technology changes over the years. With innovations in electronic components and electric cars, there is always something new on the horizon in the automotive service field. However, your basic understanding of engine function and repair and other vehicle components will serve you throughout your career.
So how do you get started on your path to becoming a mechanic or auto service technician? Here is the path we recommend in order to ensure you know what you're doing when you enter your first job at a mechanic shop or dealership and to ensure you are paid what you're worth for your work as an automotive service technician.
Automotive Service Technician vs. Mechanic
While automotive service technician and mechanic sometimes describe a similar job, an automotive service technician is the preferred title in the industry. Furthermore, automotive service technician describes a technician who has completed technical training and is well versed in the computer components of vehicles. "Mechanic" on the other hand can refer to anyone who works in vehicle service and repair regardless of training.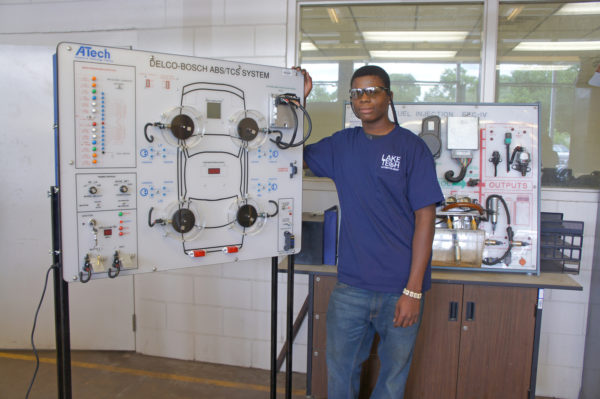 Step One: Earn Your High School Degree or GED®
As a minimum requirement for working in automotive service, you'll need to complete your high school degree or GED®. This is also the first step for applying to any trade school or technical college for mechanics. Once you have earned your degree, you'll be able to apply to any mechanic school. You can also apply directly to automotive service shops to begin working, but we don't recommend this route. Earning your certification will allow you to find a better paying placement with better working conditions, and will prepare you to advance in your work placements and pay scale throughout your career.
Step Two: Enroll in Mechanic School as an Automotive Service Technician
Look for an affordable mechanic school near you with excellent instructors. Make sure the institution you choose is accredited and has relationships with employers in your community, as well as national certification organizations. Lake Technical college is a NATEF accredited school, so you can trust that the curriculum meets the highest standards of the National Automotive Technicians Education Foundation.
Selecting a technical school that is part of the public education system in your state will help you save money and ensure that you are receiving a quality education.
Additionally, public technical colleges often allow you to transfer credits toward a two-year or four-year college degree.
The Automotive Service Technology program at Lake Tech is broken into two sections. Automotive Service Technology I is a 1050 hour program, and Automotive Service Technology II is a 750 hour program. You can complete one or both programs.
At Lake Technical College, students may sit for an ASE industry certification exam after completing one of the following 8 ASE categories:
Engine Repair (A1)
Automatic Transmission/Transaxle (A2)
Manual Drive Train and Axles (A3)
Suspension and Steering (A4)
Brakes (A5)
Electrical/Electronic Systems (A6)
Heating and Air Conditioning (A7)
Engine Performance (A8)
Step Three: Complete Industry Certifications
Once you complete mechanic school, you can apply for ASE Certification by taking the relevant exams. You'll need to demonstrate two years of hands on experience, which can include hours in technical school as well as work experience, in order to be considered ASE Certified.
Step Four: Gain Hands On Experience
Once you've completed mechanic school, it's time to put your skills to use. The program at Lake Tech qualifies you to work as a technician, parts counter, service writer or lube technician. Ask your instructors for recommendations on where to apply, and do your own research as well. Look for an automotive shop where you can continue honing your skills and where there are opportunities for growth. Make sure it's a reputable shop that pays adequately and follows the law to provide a safe work environment.
Step Five: Keep Your Options Open
As you gain experience in your field as an automotive service technician, keep your options open to specialize in a certain field or advance as a shop manager or owner. The opportunities to continue learning in the automotive service industry are endless. Consider continuing your studies to specialize as a master technician working with race cars, public transportation, or any other area that interests you.
Mechanic School FAQ's
Mechanic School Near Me
Lake Technical College provides the best hands-on automotive service technician training in Central Florida. Located near Orlando, Lake Tech is a known for its role as a leading community institution producing the best mechanics of tomorrow for a wide range of industry organizations. Our instructors prepare you to excel in your first automotive service shop and throughout your career. To get started, apply online or call us at (352) 589-2250opens phone dialer.