In the Weeks Ahead at Lake Technical College
Peeps-Take-Tech Contest, April 5
Firefighter/EMT Combo graduation, April 5, 7 pm at Eustis High School Auditorium
SkillsUSA State Competition, Lakeland, April 23-26
Career Fair, May 3
The Best of Lake Tech at Partners for Success
Lake Tech, along with Lake Sumter State College, Lake County Schools and Beacon College, participated in Partners for Success where all the skill training programs and students were available for business and community to see.
CONSTRUCTION UPDATE
Weekly Progress in Pictures
Manufacturing and the Future of 3D Printing – 3D printing turns digital 3D models into solid objects by building them up into layers. The technology was invented in the 80s, but is rapidly becoming the way to manufacture prototypes as well as actual items. Some of the applications include printing spare parts for all manner of products, make future buildings, and create replacement organs. Some predict that within twenty years — and possibly within less than ten — the digital manufacturing capabilities of 3D printing and related technologies are set to have a transformational impact on the direct or indirect production of a reasonable proportion of products, and hence on a great many individuals and organizations. Read more at http://explainingthefuture.com/3dprinting.html
ACADEMIC AFFAIRS
ARCHITECTURE & CONSTRUCTION
Air Conditioning, Refrigeration and Heating Technology – Two new students entered the program and are off and running towards earning both their GED and HVAC certificates. Four of the HVAC students accompanied Terry Flood and Colleen Avelli to the Partners for Success event at Lake Sumter Community College Wednesday night. They "wowed" the community members and others with their knowledge of the HVAC field as well as their professional soft skills. During the event, the 'snowman' display stopped working and, true to form, the students broke out tools and went to work fixing it. It was true collaboration, skilled know-how, and critical thinking in action! The students even helped the college security team capture a snake before the event began (Where was Mr. Miller!) Hats off to Instructor Steve Bagg for preparing the students to make a difference in their trade and community.
BUSINESS MANAGEMENT & ADMINISTRATION
Accounting Operations / Administrative Office Specialist – Lynnette Gibbs, a student in the Administrative Office Specialist program, earned her Florida Ready to Work credential this week.
HEALTH SCIENCE
Nursing Assistant – The Nursing Assistant students had the opportunity to share what they have learned about the body in a creative fashion. These pictures are from the nervous system including an unbelievable cake "brain." They did a great job providing information about that system.
Practical Nursing – The next application period for the part-time program that will start in October, 2017 will be April 1 – July 31, 2017. The application period for the full-time program which will start in early 2018 in Eustis and in Sumterville will be August 1 – October 31, 2017. Check the website or call Admissions for further details.
HOSPITALITY AND TOURISM
Commercial Foods and Culinary Arts – Several culinary students prepared an amazing lunch for the new Lake County Superintendent Diane Kornegay who toured the campus on Wednesday. Please notice the crouton shaped like Lake County and the beautiful desserts in red and black!
INFORMATION TECHNOLOGY
Computer Systems & Information Technology – Students from the Computer Systems & Information Technology program toured Redd Ash Technologies located in Apopka this week. Redd Ash provides certified network engineering for Healthcare IT, surveillance cameras, electronic door access, and many other anti-intrusion technologies.
Instructor Aramis Martinez and students visited with the students from 12 Volt Bolt in Eustis. They are an organization of students and their mentors from throughout Lake County who promote science and technology. After the visit, Mr. Martinez believes the future is in good hands with these kids! If you want to learn more, http://www.12voltbolt.com/
LAW, PUBLIC SAFETY & SECURITY
Florida Law Enforcement Academy – This week, the daytime class continued with the classroom portion of Chapter 3 – CMS Criminal Justice Firearms. The recruits were instructed on firearm safety, familiarization, fundamentals, drawing and holstering, and how to clear malfunctions in order to prepare for the firing line. Tuesday, the class began live fire training on the semiautomatic pistol, focusing on grip, sight alignment and sight picture, trigger control and follow-through, and proper stances and shooting positions. The class prepared over the following days and on Thursday the entire class qualified with the pistol. After qualifying, the instructors introduced the class to discretionary shooting and involved the class in a drill to test the recruits' fine motor skills in a stressful situation.
MANUFACTURING
Welding Technology – Students from the Welding Technology program participated in the Top Gun Welding Competition held at Valencia College last Saturday. Lake Tech students won first, second, and third place! Congrats to all.
TRANSPORTATION & LOGISTICS
Auto Service Technology – The pictures show our students checking out our newest addition to the group of program simulators. This one will help students understand the importance of traction control and ABS brakes. It also allows students to learn how to resurface rotors off the vehicle. Even instructor McKinney enjoyed the new simulator experience!
Students also worked this week on a vehicle attempting to beat the clock on a power steering pump removal and replacement.
ADULT EDUCATION
Adult Basic Education students used their reading comprehension skills in science-based articles about the environment and ecology: food webs and chains, genetics and Punnett squares. Students began to work on how to write science short-answer responses based on those topics. They learned how to 'unpack the prompt,' find evidence, and, as Mrs. Avelli calls it, make a sandwich….the 3 parts needed to answer a prompt: introduce the prompt and evidence (bread), use direct quotes (meat), and explain and connect the quote back to the question (bread). Students all agree it is not easy, but feel they can do it with practice. One student actually said that writing with evidence was FUN!
The Adult Education faculty and administrators are in Orlando attending the COABE Conference. COABE (Coalition on Adult Basic Education) is comprised of nearly 15,000 practitioners and administrators from around the country who provide instruction and leadership in advancing the education of adults through literacy and workforce development. Since the conference is being held in conjunction with ACE of Florida, the theme is "Today's Magic for Tomorrow's Dreams." And since it is being held in Florida, dressing like tacky tourists seems appropriate.
STUDENT AFFAIRS
CareerSource Central Florida – On Tuesday, April 4 from 11 am until 5 pm, a CareerSource Central Florida employee will be in the Career Success Center in order to help students:
Prepare resumes
Critique resumes
Provide job referrals
Assist students with registering for Employ Florida
Let your students know so they can utilize this FREE service as they prepare for the future career!
Resume Writing Workshop – On Thursday, April 6, Sonya Rosenglick will provide a resume writing workshop for students at 11:30 until noon and from 4:15 until 5 pm. This workshop will take place in the Career Success Center.
Career Boot Camp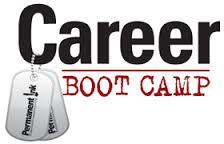 opens IMAGE file Only a few seats are left for the annual Lake Tech Annual Career Boot Campopens PDF file scheduled for April 10-13 and April 17-20 from 12:10 to 12:30.
Topics include:
Job Searching
Creating A Winning Resume
Composing A Cover Letter
Social Media
Preparing for the Job Interview
The Job Interview
Follow Up Letter
Professional Skills
There are drawings every day for USB drives, movie tickets and more. Students who attend all eight sessions will be eligible to win a Chromebook. Seating is limited; sign up in the Career Success Center.
Career Dual Enrollment (CDE) – Applications are being accepted now for the Fall 2017 term. The deadline is April 17.
Exit Interviews – Exit Interviews are being held in the Career Success Center every Monday from 1-3 pm and 4 – 6 pm; Wednesdays, 9 – 11 am and Thursdays, 9-11 am. All students need to go through the Exit Process.
Routeshout 2.0 – A new mobile app called Routeshout 2.0 can be downloaded to assist bus riders with real-time information on where the buses may be in transit to the bus stops. This app has been created by Lake Express. Please share with your students.
Graduation Regalia – It may seem like graduation is several months away, but it will be here before you know it! Two graduation ceremonies will be held this year on June 13 at Lake Sumter State College. At 10 am, students who have earned their Florida High School diploma will received their recognition. At 2 pm, students earning their career certificates will walk across the state.
Let your students know that they can pick up the graduation regalia form in the kiosk this year to make it easier for students to complete their order.
IN THE COMMUNITY
Diane Culpepper toured Vac-Tron Equipment in Okahumpka on March 29 as part of a Manufacturing Association of Central Florida tour. Vac-Tron is one of the world's largest manufacturer of industrial vacuum and vacuum excavation equipment. They manufacture a full line of industrial vacuums, potholing, daylighting, hydro-excavation, and air excavation equipment. The equipment is available on a truck, trailer or skid mounted unit and is utilized by municipalities, underground contractors, utility companies, and industrial plants for their excavation and cleanup needs.
Diane Culpepper will speak to the Rotary Club of the Villages Noon on April 4.
Saturday, April 1, 2017 the Amazing Race participants visited Lake Tech. It looks like everyone had a great time.
TECH TIP