Combat Fire Fighter Challenge – April 13, 2013
1st Annual Lake Tech Career Fair – May 8
Leadership Lake to visit Lake Tech – May 8
Academic Affairs
Business, Management & Administration
Several of our Business students experienced a real life office experience when they were asked to generate mailing labels for the Lake Tech graduation committee. First, they developed a list of questions to give them guidance on what is needed and what it is expected. The labels were needed by Tuesday, March 18. In our classes we often discuss Murphy's Law* and how it effects many projects. Well, they found that Murphy is with us. The source input file was not in the correct format to use. After referring to our MS Office tools and functions, our students were able to solve the input problems. Then after a printing issue was identified and resolved the labels were generated 3 days early! The students will present this experience to the rest of the class and will make a video for future reference. Other students created a flyer that Lake Tech will use in a new promotion. These are great learning experiences that help to prepare our students for future employment.
Murphy had no effect on our class as they celebrated the start of spring with our first "Green Day and Birthday Recognition" day. The event was coordinated by our Party Planning committee (PPC). The entire class was in a sea of green for the day. Cortney Donaldson was selected as the winner of the "Green Spirit" award and won a gift certificate. Each student who celebrated a birthday this year was given a special cupcake. Kelsey Tracey was given special recognition for graduating from high school. Everyone had a wonderful time. Thanks to our PPC members, Joyce Williams, Autumn Driggers, Kelsey Tracy, Lashon Robinson, and Cera Howard.
In the classroom our students are working on a variety of activities including developing general office advanced Word functions such as creating forms, mail merges, and learning to plan and develop all types of business letters and memos.
*Murphy Law: "If anything can go wrong, it will go wrong." I added, based upon experience, "And it will go wrong at the worst possible time."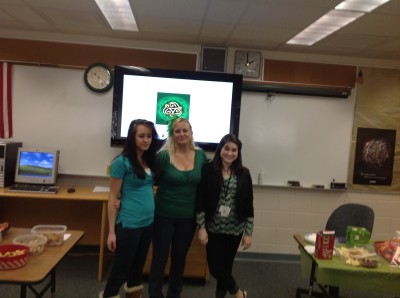 opens IMAGE file
opens IMAGE file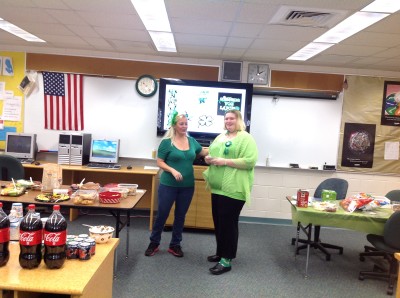 opens IMAGE file
opens IMAGE file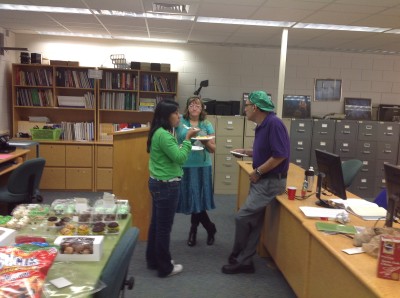 opens IMAGE file
Health Science
The next Nursing Assistant (also known as CNA) class in Mascotte at Lake Tech South, 513 Albrook St., Mascotte will begin April 16th and end June 18th. The 165-hour class meets Tuesday and Wednesday from 8:30 am – 3:00 pm, and the tuition and fees are approximately $607. Applicants must be at least 18 years of age.
For the Day LPN students, clinicals at LifeStream was a great experience.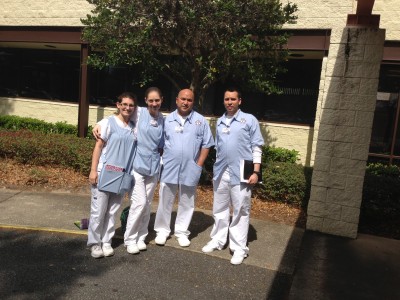 opens IMAGE file
Hospitality & Tourism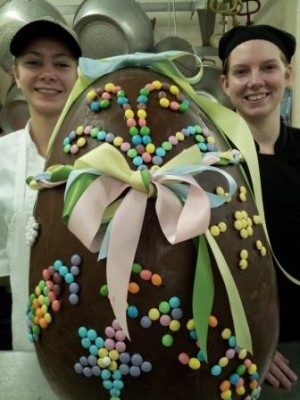 opens IMAGE file
Lake Tech students won 2nd place in the Umatilla Chili Cook Off!
Culinary students learn a very unique process for creating flowers out of Jell-O. Lake Tech grad and Eustis restaurant owner, Melina de la Paz, teaches the current students how!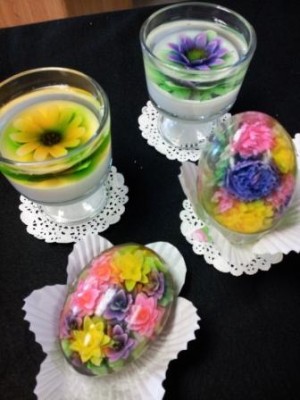 opens IMAGE file
opens IMAGE file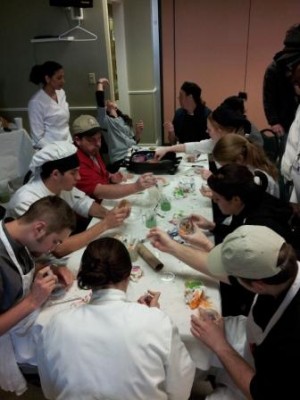 opens IMAGE file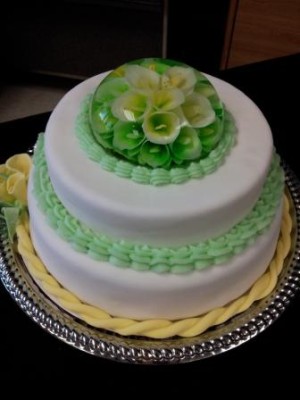 opens IMAGE file
Human Services
The Cosmetology students held two fantastic events on March 20
Glamour, fashion, and flair! Lake Technical Center's Cosmetology program's held the first annual Red Carpet and 80's Inspiration Fundraising Events. The excitement began at 1:00 pm, Wednesday, March 20, 2013, at Lake Tech. Tammi Powell, Cosmetology student and future wedding planner, coordinated the decorations of the fountain lobby. Mr. Ed Rizzo, Marketing Director of the Daily Commercial, served as emcee. Five teams of students created a red carpet look for their selected model. Models experienced the thrill of walking the red carpet with an escort and then returned with the other members of their team.
The models were judged on their hair, makeup, and nails. The judges were: Ms. DeAnna Thomas, Adult Education Program Coordinator/Cosmetologist; Mr. Robert Tolvo, Owner of Robert Tolvo Hair Design; Ms. Toni Hawes, Cosmetologist; and Ms. Cheryl Gamble, Owner/Cosmetologist at Hair Strand. The winning team was the "Dixie Darlings" with students Ashley Baker, model, Hannah Maule, Yesenia Suarez, Haley Smith, Lourdes Morales, and Kelsey White.
The fun continued as the evening Cosmetology students held the first annual 80's Inspiration Event. Four teams of students styled the hair, nails, and make-up with the themes of Richy Rich, Workout, Rapper, and Rocker. The program instructors were the models, and Mr. Ed Rizzo emceed the event. Lake Tech Administrators Dr. Diane Culpepper, Director, Mrs. Melissa Stephan, Assistant Director, and Mr. Jack Miller, Assistant Director, and Ms. Deanna Thomas, Adult Education Program Coordinator/ Cosmetologist, served as judges. The winning team was the Rockers with Ms. Tonia Whalen, Instructor/ Model, Holly Morgan, Jennifer Atkinson, Wendi Conrad, Samantha Jo Pickett, Ashley Martin, and Jessica Folgore.
According to Ms. Tonyia Dawson, Cosmetology Department Chairperson, "These projects have brought the new and advanced students together. Students mingled and worked as an awesome, creative team."
The events were held as fundraisers for the SkillsUSA Florida State Championships, which will be held in Pensacola, Florida, April 28-30. Lake Tech will be sending 10 dual enrolled high school and adult students who will be competing in cosmetology; nails specialty; culinary – baking and hot foods; and advertising design. Donations to help fund the students' trip to the SkillsUSA Florida State Championships are welcome.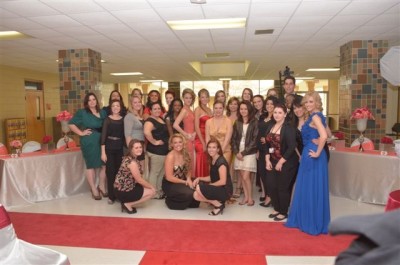 opens IMAGE file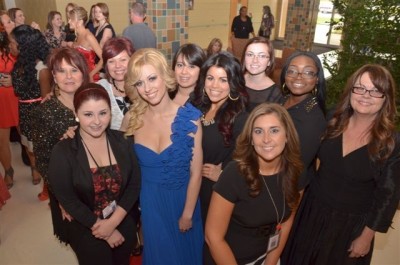 opens IMAGE file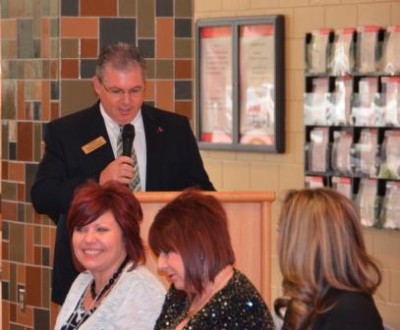 opens IMAGE file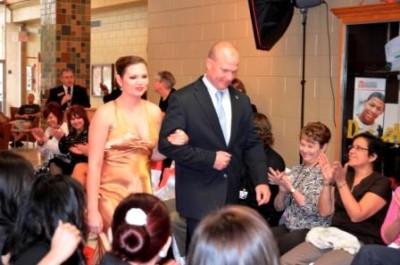 opens IMAGE file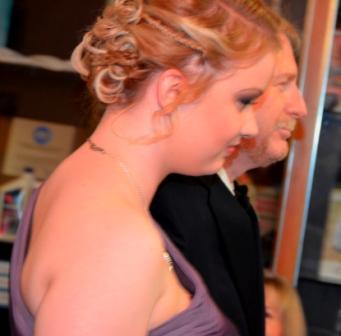 opens IMAGE file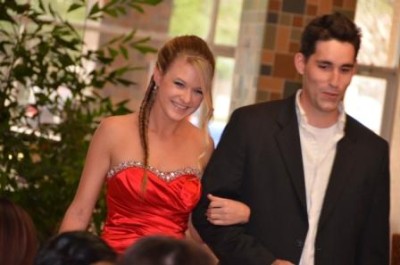 opens IMAGE file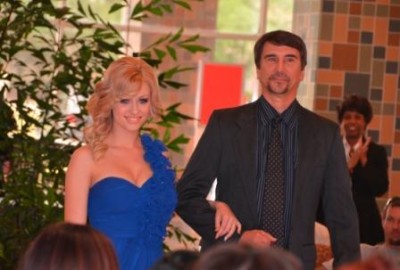 opens IMAGE file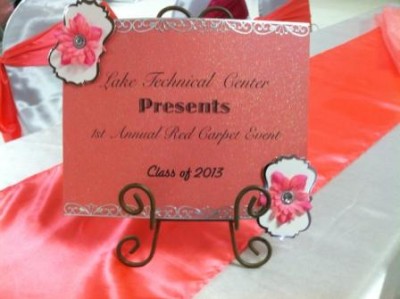 opens IMAGE file
opens IMAGE file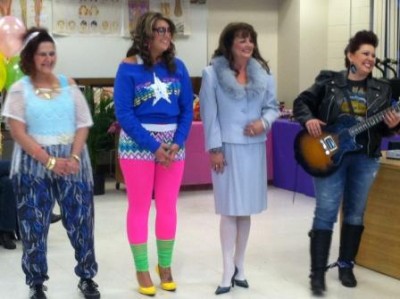 opens IMAGE file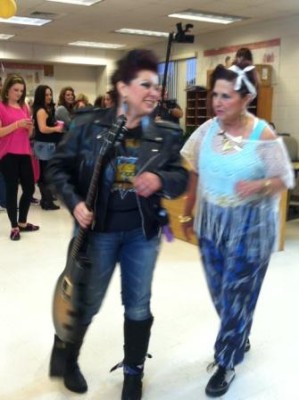 opens IMAGE file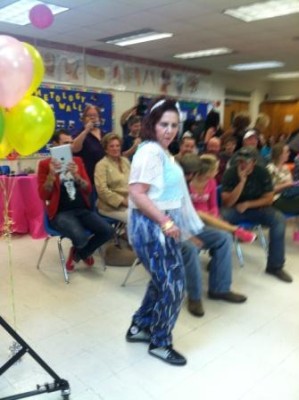 opens IMAGE file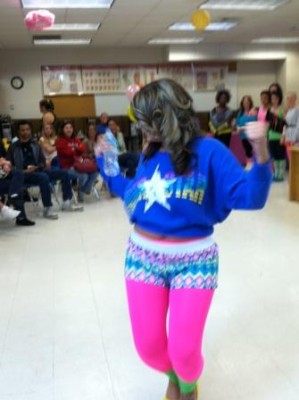 opens IMAGE file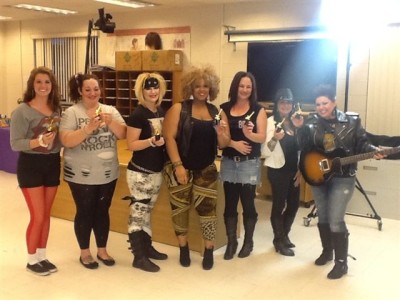 opens IMAGE file
Law, Public Safety & Security
Lake Tech is celebrating! Lake Tech's Fire Academy was named 2012 Training Center of the Year by the Florida Fire Training Director's Association. Dr. Culpepper, Lake Tech Director, and Ron Williams, Fire Academy Program Director, traveled to Tallahassee, on March 18 and 19, to attend the 2012 Fire Service Awards Ceremonies. The two-day event honored Chief William's selfless commitment to all Floridians and included several receptions; a "Ringing of the Bell" ceremony at the Firefighter Wall of Honor; the "Last Call" ritual to recognize those firefighters who lost their lives in the line of duty; and the Governor and Cabinet resolution presentation.
Jeff Atwater, State of Florida Chief Financial Officer/State Fire Marshal, formally recognized the fire service award recipients at the Florida Cabinet meeting on Tuesday. Governor Rick Scott, Attorney General Pam Bondi, Chief Financial Officer Jeff Atwater, and the Commissioner of Agriculture, Adam H. Putnam, signed the official Resolution that was presented during the meeting.
Lake Tech's Fire Academy program was nominated for the award by Brevard Community College and the Coral Springs Fire Department. A Florida Fire Training Director's Association Selection Committee chose the winner.
Chief Williams has been Lake Tech's Fire Academy Program Director for over 26 years with over 46 years experience as a professional firefighter. According to Chief Williams, ""The most fulfilling part of being the Director of the Fire Academy is to see a new fire fighter get a job in the profession." Prior to joining Lake Tech, Chief Williams held the chief position at the Fort Walton Beach and Atlantic Beach Fire Departments, and district chief at the Orlando Fire Department. He is currently Chairman of the Florida Fire Training Director's Association, a member of the Florida Fire Chief's Association, as well as the Lake Sumter Fire Chief's Association.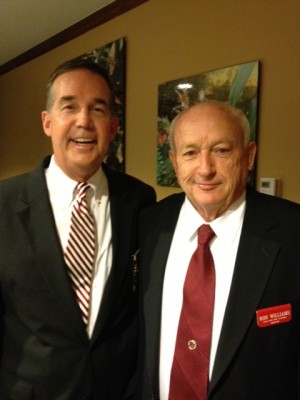 opens IMAGE file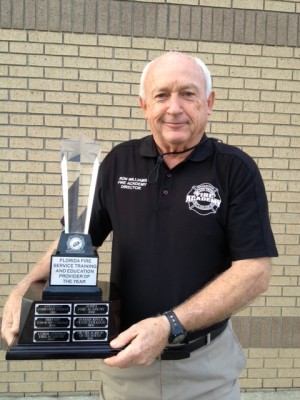 opens IMAGE file
Lake Technical Center's Fire Academy, in partnership with Lake County and the City of Tavares, proudly announces its fourth annual Scott Firefighter Combat Challenge, April 13, 2013. The event is free to the public. Come watch America's heroes in action! Opening Ceremony begins at 9:30 a.m., and the competitions immediately following. According to Ron Williams, Lake Tech Fire Academy Director, "The real idea behind the event is to promote the physical fitness of our firefighters and for the public to see what it takes to be firefighter."
On Saturday, there will be a free Kid's Firefighter Combat Challenge that targets youths, ages 4 to 11, and is a miniaturized version of its adult counterpart. The Kid's Challenge runs from 10 a.m. – 3:30 p.m. and includes a tunnel, hammer-slide, and fire hose drag. This is an exciting adventure for any child who wants to put on fire gear and squirt a real fire hose!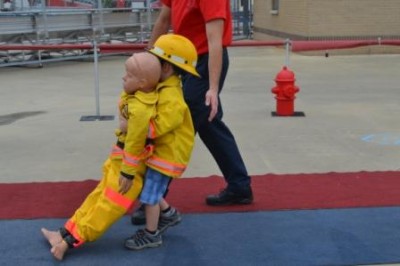 opens IMAGE file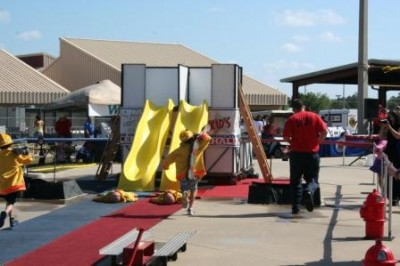 opens IMAGE file
Student Affairs
Sonya Rosenglick is coordinating the 1st Annual Lake Tech Career Fair. Workforce Central Floridaopens in a new window has agreed to bring their Mobile Unit to our campus on that day and provide workshops for our students. More information to follow – so stay tuned.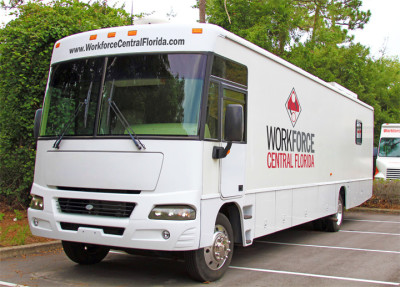 opens IMAGE file
The Eustis Elks Lodge is going to award two scholarships each in the Fire Fighter, Law Enforcement Officer, and Nursing programs – one scholarship to be awarded in the Fall and one in the Spring. The Education Committee of the Lodge will be interviewing and selecting the candidates.
Professional Development
On our campus:
Erika Greene, Business Account Representative for Workforce Central Florida, will be attending our faculty meeting on May 9. She will explain the tools available through WCF as our students/ graduates prepare to search for jobs.
Please note the upcoming Adult Education webinars listed below. To register, please visit www.FloridaTechNet.org.
Thursday, April 18, 2013
2:00 pm – 3:00 pm (EST): Professional Tools: A Teacher Management System for Florida CHOICES Planner
Wednesday, May 15, 2013
2:00 pm – 3:00 pm (EST): Joining the Workforce Using Florida CHOICES Planner
Legislative Issues
The Division of Career and Adult Education's 2013 Legislative Bill Tracking spreadsheet can be found at http://www.fldoe.org/Workforce/legislation.asp. The document will be updated regularly throughout session. There are tabs on the bottom of the spreadsheet for Tier 1 (Priority), Tier 2 and Tier 3 bills.
Congrats to Lake Tech's Rookie Teacher of the Year
Rachel Weaver