Why I Love Lake Tech Contest on Facebook Now!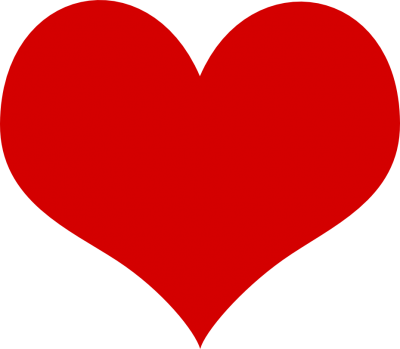 opens IMAGE file
Look for special posts on Facebook and our Website Celebrating CTE Month.
Lake Tech will participate in CTE Day on the Hill – February 14 in Tallahassee.
Academic Affairs
Business, Management & Administration
This week our combined business classes, which include Accounting Operations, Administrative Office Specialist and Digital Design, hosted a presentation by members of Workforce Central Florida. Ms. Tonya Elliot, Communication Director and Mr. Jason Lietz, Community Outreach Manager, presented information about how Workforce Florida can help our students find employment in this area. In addition to talking about their many resources and website, they also discussed several tips on how to make a client's resume stand out, as well as tips to enhance a job search. Following a lively discussion, there was an informative question and answer period. This information is timely because, within a few months, many of our students will be completing their certificate requirements and entering the marketplace.
Several of our students continue to volunteer their time to help residents of Lake County complete their 2012 income taxes. They are volunteering with the VITA program of United Way. The experience is proving to be very rewarding for our students. There is a high level of satisfaction in helping others.
We also hosted several groups of the middle school teachers during their tour of Lake Tech. They were able to view some of our "flipping" videos on their online device and saw a demonstration of Dragon software.
In the classroom our students are developing specific projects including an Access database of customer names and then using Word to create a mail merge from that list.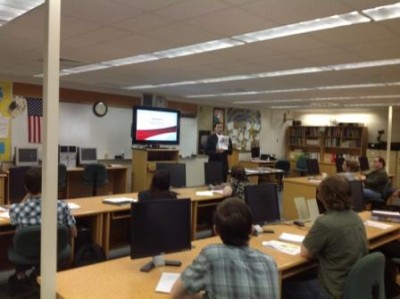 opens IMAGE file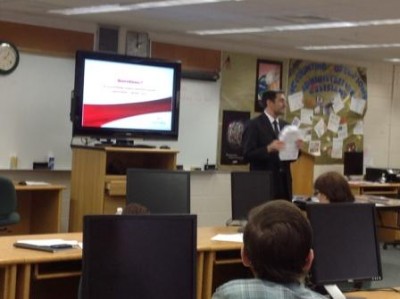 opens IMAGE file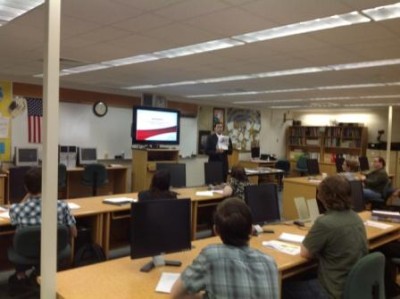 opens IMAGE file
Health Science
LPN Instructor Rachel Weaver was the guest speaker at a kindergarten class at Mount Dora Bible School. They were conducting CSI week and concentrating on safety lessons. Thanks to the inspiration received from the Cosmetology Department here at Lake Tech, her presentation style was pecha kucha. Check it outopens in a new window.
After the presentation on medication safety and keeping your sneezes to yourself, the students played a guessing game called: medication or candy. Coloring was also a key part of the class (very important to a kindergartener's skills set). Ms. Weaver also encouraged them to consider Health Science at Lake Tech as one of the many options that they will have in their bright futures!
Instructor Beth Thornton is proud to announce the first graduates from the Medical Assisting program. Jackie Gosnell, Cynthia Dotson, and Cynthia Johnson have completed the requirements for the 1300 hour Medical Assisting program!! This program is relatively new and is very popular. Lake Tech grads will be well-prepared to begin working in the doctors' offices throughout Lake County.
The Mascotte Practical Nursing Class and instructors took part in a program that was sponsored by Lake County Community Outreach, Helping Hands, Mid-Florida Homeless Coalition, Christian Care Center, and First Baptist Church of Umatilla. There were three different locations – in Clermont, Umatilla, and Leesburg. The students assisted with registration, sorting clothes, hygiene items, blood pressure checks, serving food, and anything else they were asked to do, including clean-up. In the morning we were at Clermont and Umatilla and in the afternoon we all met at Leesburg. It was an excellent experience for the students and an eye-opener for some.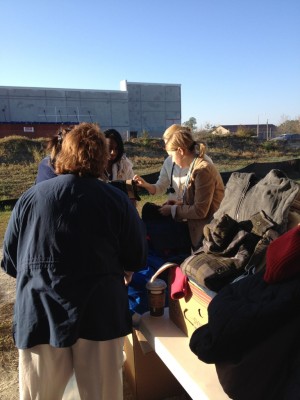 opens IMAGE file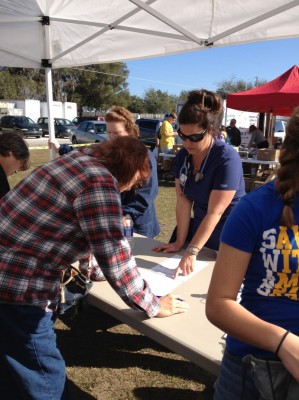 opens IMAGE file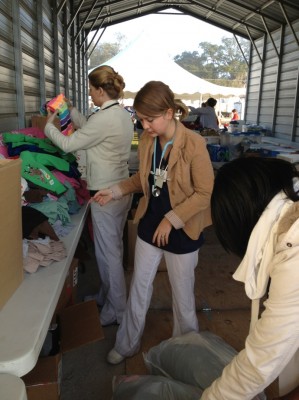 opens IMAGE file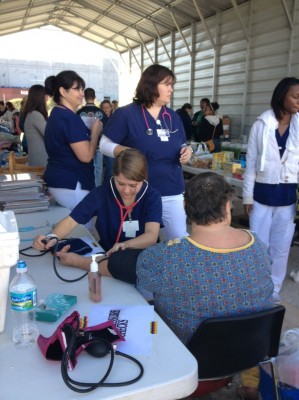 opens IMAGE file
Human Services
The SkillsUSA Competition is right around the corner – February 21. The Cosmo students are ready to bring home the GOLD!!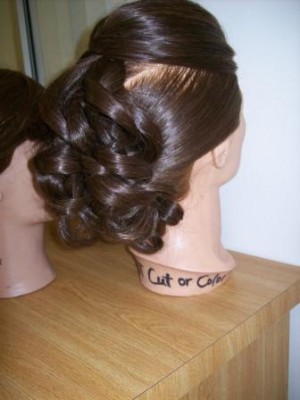 opens IMAGE file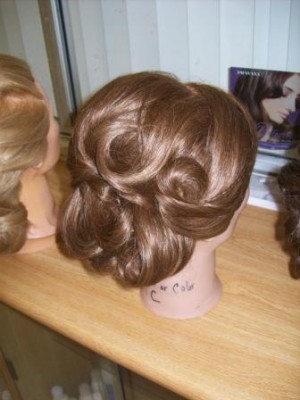 opens IMAGE file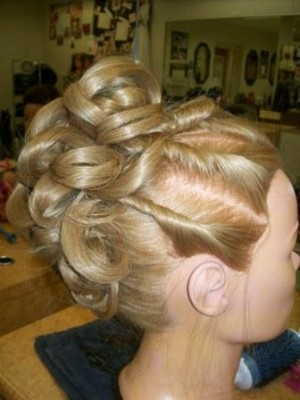 opens IMAGE file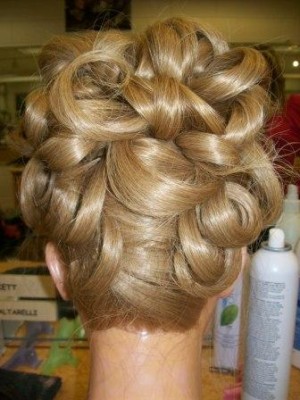 opens IMAGE file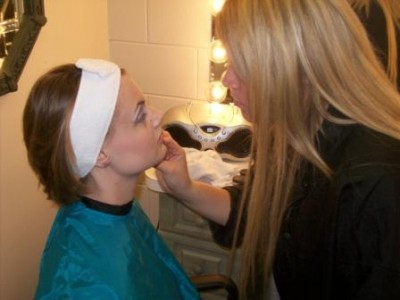 opens IMAGE file
Law, Public Safety & Security
Congratulations to Lake Technical Center's Fire Academy! Ron Williams received news (and a pretty nice trophy) that we have been named the Florida Fire Service Training and Education Provider of the Year. A special ceremony in the Governor's Executive Cabinet meeting will take place in March.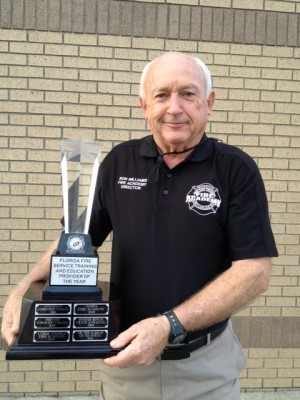 opens IMAGE file
The Combat Fire Fighter Challenge will be held again this year on April 13! If you attended last year, you will remember the fun and excitement at this event. Put this date on your calendar NOW!!
Classes begin Monday for Law Enforcement, Corrections, and Fire Fighter. The unarmed Security Guard officer, Class "D" class finished on Friday with six graduates.
Adult Education – Career Pathways
The GED classroom has been very busy with instructors who were orienting new students, congratulating students who achieved program TABE requirements, and giving whole group instruction. Students had the opportunity this week to hear from three guest speakers who spoke about their careers. Special thanks to Ron Williams from the Fire Academy, Lt. Chris Delibro representing the Criminal Justice Academy, and Stephanie Cranor, recent GED graduate and PCT student, all of whom talked about how Career and Technical Education Works! We want more speakers to help us celebrate CTE Month. If you or one of your students would like to speak to our class, please contact Pam or Trudy.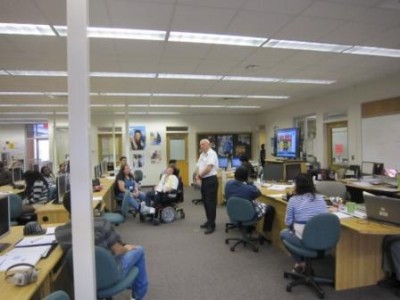 opens IMAGE file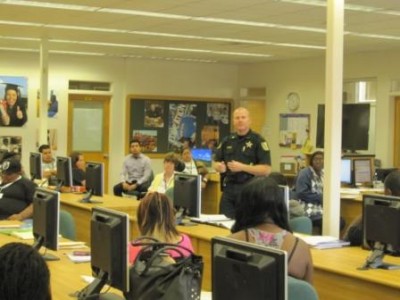 opens IMAGE file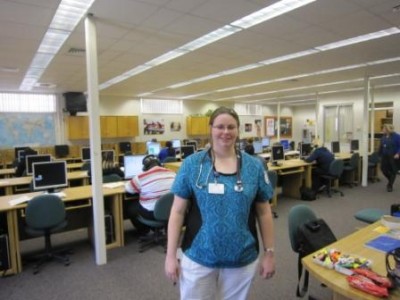 opens IMAGE file
Did you know that the ESOL teachers and students celebrated International Pancake Day this week? Looks yummy….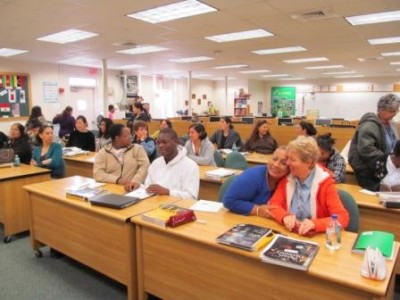 opens IMAGE file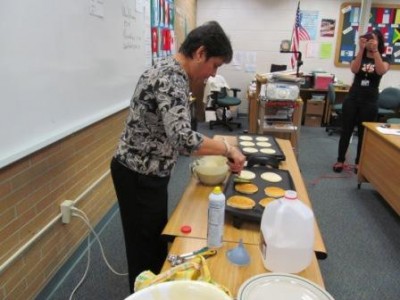 opens IMAGE file
opens IMAGE file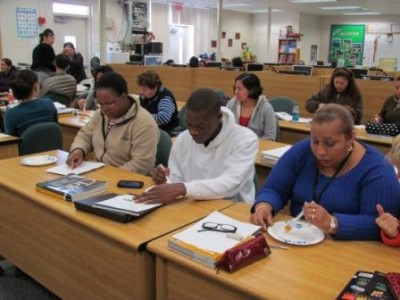 opens IMAGE file
Staff Development
The Adult Education instructors will attend a workshop on the new GED 2014 being held at Lake Tech. On January 1, 2014, GED Testing Service will unveil a new assessment that ensures the GED® testing program is no longer an endpoint for adults, but a springboard for more education, training, and better-paying jobs.
The new assessment will continue to provide adults the opportunity to earn a high school credential, but it goes further by measuring career- and college-readiness skills that are the focus of today's curriculum and tomorrow's success.
Four content areas—literacy, mathematics, science, and social studies—will measure a foundational core of knowledge and skills that are essential for career and college readiness.
We are working very hard to communicate with students who have started testing, but not completed and passed all sections of the GED Tests, will have to start over. Spread the word to "Finish the Test."
Student Affairs
The middle school counselors from Lake County Schools spent the day at Lake Tech learning how we fit into "RUC2 Ready?" The counselors toured Lake Tech, enjoyed lunch prepared by the Culinary students, and played a Jeopardy game to debrief the day.
Tech Tips of the Week
Click the image to see the tip!
In and Around the Community
Ron Williams and Diane Culpepper attended the grand opening of Wipaire at the Leesburg Airport. Wipaire is establishing their southeastern service center at the Leesburg Airport.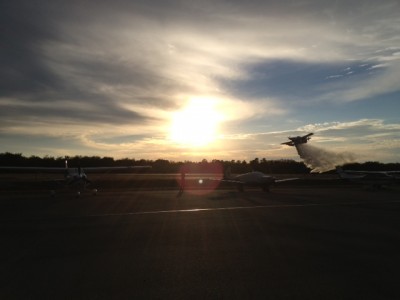 opens IMAGE file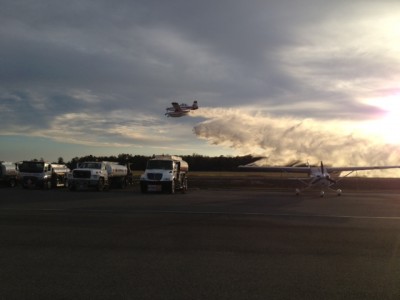 opens IMAGE file
Charter Board of Director's' meeting will be held Monday, February 11 at 2:30 pm.
Will Zulueta will attend the South Lake Chamber Education Committee meeting on February 12.
Kerrie Johnson will serve on a panel for Leadership Lake – Education Day on February 13. She will represent the faculty at Lake Tech.
Diane Culpepper has been asked to serve on the Chancellor's Advisory Committee which meets on February 13 in Tallahassee.
Lake Tech is participating in the 2nd Annual Green Festival in Clermont on February 16.
Look for the Lake Tech Fire Engine in the 111th annual Washington's Birthday Parade sponsored by the Lake Eustis Chamber of Commerce on February 23.
Annual Teacher of the Year event celebrating DeAnna Thomas will be held on February 23.
SkillsUSA fundraiser – Spa Day on February 23 sponsored by the Cosmetology Department.
CEO Manufacturer's Roundtable Session will meet on March 7 at Lake Tech.