In the Weeks Ahead at Lake Tech
Board of Directors Meeting, December 8, 2:30 pm in Tech Dining Room.
CareerSource Central Florida Training Provider Meeting, December 9, 2 pm
United Way of Lake & Sumter Counties Board Meeting hosted by Lake Tech, December 10, 8-10 am in the Tech Dining Room
National Adult Education Honor Society Induction Ceremony, December 10, 2 pm
Faculty/Staff Meeting, December 11, 2:45 pm
Academic Affairs
Business Management & Administration
Accounting Operations / Administrative Office Specialist – Just prior to the Thanksgiving break, a number of our students took the time to prepare for and then participate in the 2nd Annual Partners for Success event that took place in Clermont.
Pictured, Brandi Mullens, Jordon Steele, Samantha Combee, Brandon Goff and Karen Horton preparing to "work the crowds." We also see Jordon, Brandi and Samantha with some of our promotional materials. During this period we were able to tell our story to many visitors.
One of the highlights of our school year is to recognize students who have set high goals and reached them. This week we honored the efforts of Karen Horton and Brandon Goff who were inducted into the National Technical Honor Society. Here we see them being congratulated by Dr. Culpepper and Dr. Lindamood. Missing was Jessica Pantoja who also earned membership in the National Technical Honor Society. Congratulations Jessica, Karen and Brandon!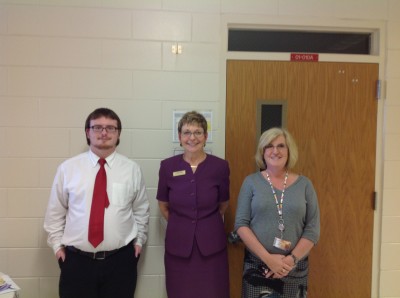 opens IMAGE file
opens IMAGE file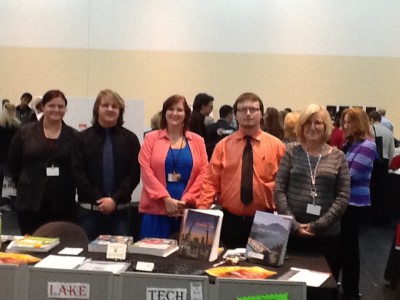 opens IMAGE file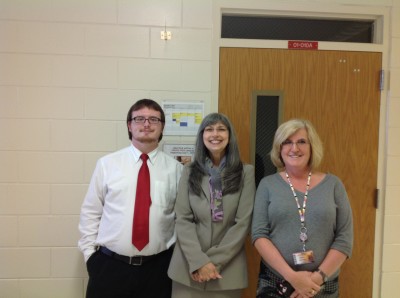 opens IMAGE file
Health Science
Nursing Assistant – On Friday, 12 students graduated from the Nursing Assistant program. Their next step – test for their licensure and get ready to work!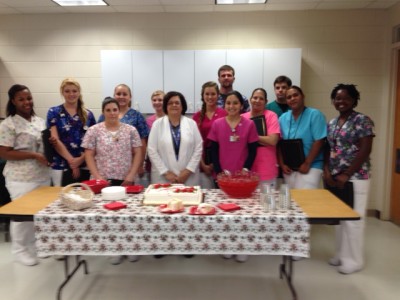 opens IMAGE file
Practical Nursing – The Mascotte part-time evening PN program adopted a family for Thanksgiving from Rimes. They delivered a box of food (including the turkey) on the Friday before the holidays.
The Big Red Bus was on campus on Friday. Students from all the programs as well as Lake Tech faculty and staff donated the "gift of life."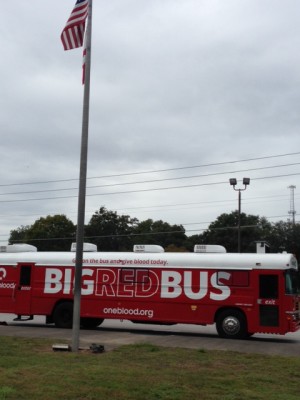 opens IMAGE file
Hospitality & Tourism
Commercial Foods and Culinary Arts – The Culinary students and instructors continue to make beautiful creations out of some simple ingredients. Amazing – as always!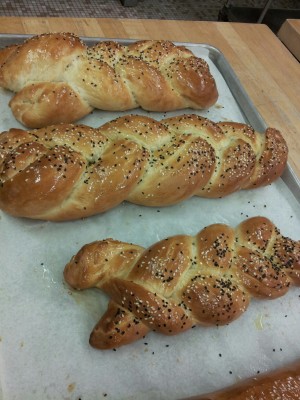 opens IMAGE file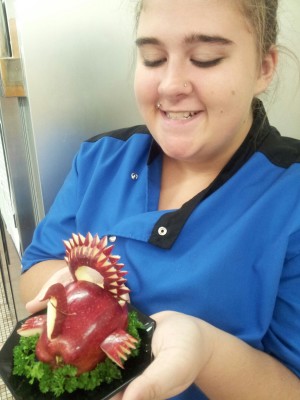 opens IMAGE file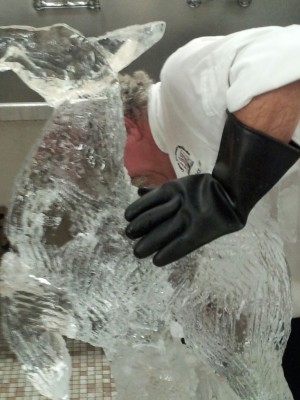 opens IMAGE file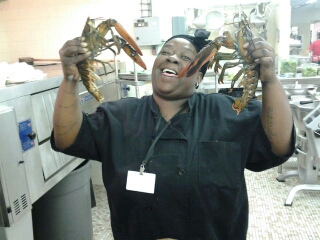 opens IMAGE file
Human Services
Cosmetology – The last few weeks have been super busy in the Cosmetology classroom! We have said goodbye to several of our Nails Specialty students Zachoia Reed, Brittany Mizell, Erika Schoolcraft, Nicole Shaffer, Rachael Allen, and Sue Goodpaster who have all completed the program. Next week we will say goodbye to the graduating Facials Specialty students.
Our Senior Cosmetology students are working to complete required practicals, and testing in preparation for program completion in January. Our freshman daytime students just learned all of their haircutting competencies and will be accepting clients! This has been very exciting for them as they now feel like they are truly on their way to becoming future top 20 stylists. This week our freshman started on their nine section parting for perms!!!!! They are accepting the challenges graciously and learning the importance of very clean parting and sections!
We celebrated as Sienna Batsel, Faith Campbell, Kellin Hernandez, Danielle Odom, and Karen Koontz were inducted into the National Technical Honor Society. We are so proud of all of them. These students are keeping their goals in sight and working very hard to be the top of the class.
Law and Public Safety
Fire Fighter – Congratulations to the 35 Fire Fighter students who graduated on November 21! In addition, several students received monetary awards/scholarships for a job well done.
The following scholarships were awarded: Daniel Meehan – Star & Shield Scholarship; Addison Harper – John Brucker Scholarship; Samantha Lopez – April Hoover Scholarship; Brian Fleming – Lake Sumter Fire Chief's Association Scholarship; and Aaron Murphy – Elks Club Scholarship. Congratulations!
Law Enforcement – Four Law Enforcement recruits walked in the Mt. Dora Parade on December 6 assisting the Crime Line personnel. Another four Law Enforcement recruits walked in the Leesburg Parade on December 6 providing the same assistance.
911 Public Safety Telecommunications Program (PST) – Congratulations to the graduates of Lake Tech's first 911 Public Safety Telecommunications (PST) class.

opens IMAGE file Back row L to R- Kyle Worfel, Janeth Olimon, Evelyn McDonald, and Victoria Chatigny. Front row L to R – Mackenzie Sloboda, Cassie Webb.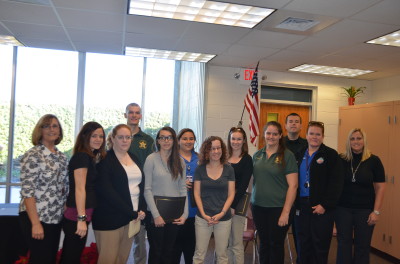 opens IMAGE file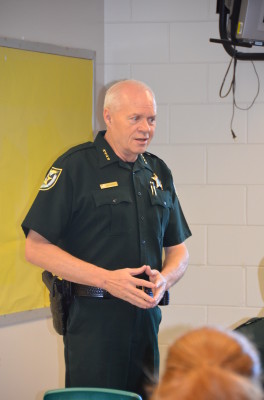 opens IMAGE file
opens IMAGE file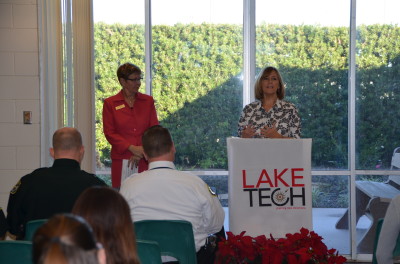 opens IMAGE file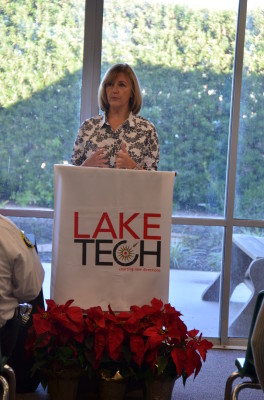 opens IMAGE file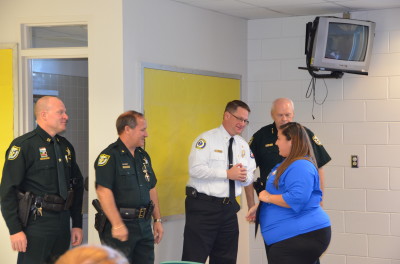 opens IMAGE file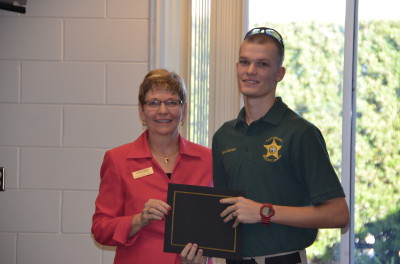 opens IMAGE file
Manufacturing
Welding – A special thanks to Lincoln Electric Company for their donation of a downflex table for our welding program. This table is a dual purpose workbench and extraction unit designed specifically for the removal of welding fume at the source. It will be a big asset in our new Center for Advanced Manufacturing. We appreciate the Lincoln Electric Company!

opens IMAGE file
Transportation & Logistics
Automotive Service Technology – The students are enjoying using the new tire changing machines!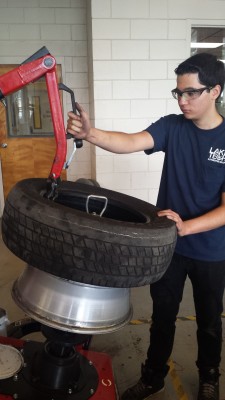 opens IMAGE file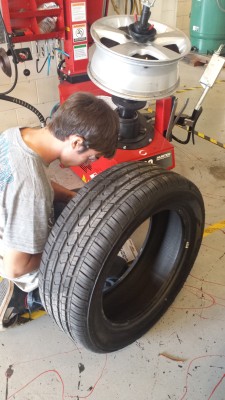 opens IMAGE file
The National Institute for Automotive Service Excellence (ASE) is a national certification group that certifies professionals and shops in the automotive repair and service industry in the US and Canada. Lake Technical College has been selected by Prometric as an Internet Based Testing (IBT) Satellite test center for ASE. Our students as well as members of the public already in industry will be able to test in Lake Tech's Assessment Center. This is exciting for our students and community who had to travel to Maitland in order to test.
Diesel Technology – The Diesel Technology students competed with each other to see who could remove and rotate a semi-truck tire the fastest. Brian Luevano was the fastest as he performed this skill in less than six minutes.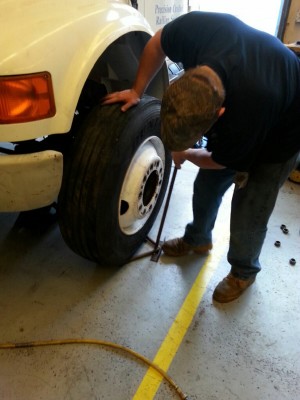 opens IMAGE file
opens IMAGE file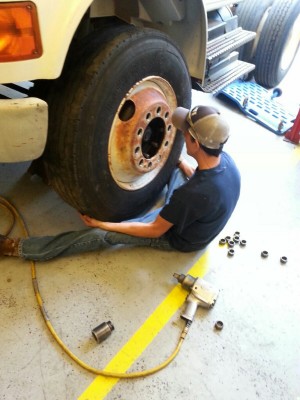 opens IMAGE file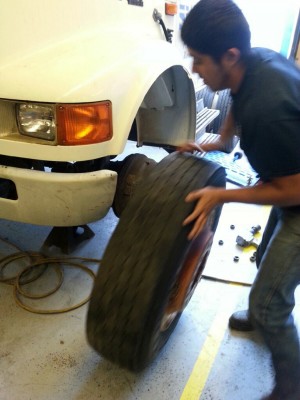 opens IMAGE file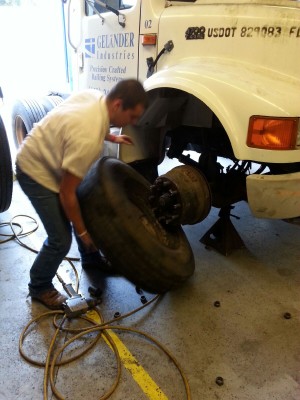 opens IMAGE file
opens IMAGE file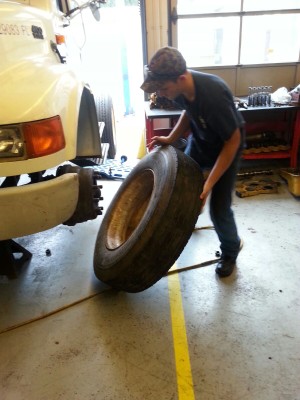 opens IMAGE file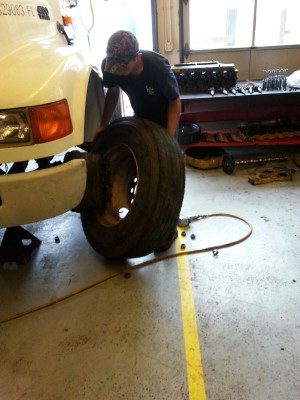 opens IMAGE file
Automotive Collision Repair & Refinishing – Students in the Auto Collision program practiced their new skills installing fabric headliners in trucks and cars.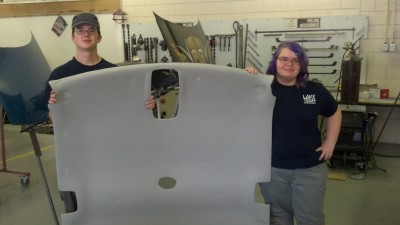 opens IMAGE file
Adult Education
ESOL – English for Speakers of Other Languages – Our first student to test in the newly created Computer Testing Lab at Lake Tech South in Mascotte! Lake Tech is now offering TABE and eCASAS testing in our computer lab in Mascotte. We are happy to better accommodate our ABE, GED, AAAE, and ESOL students during registration and testing.
Beginning in January, we will be offering additional testing services in effort to better serve all of our students in South Lake County. Check our website for testing schedules to be posted soon.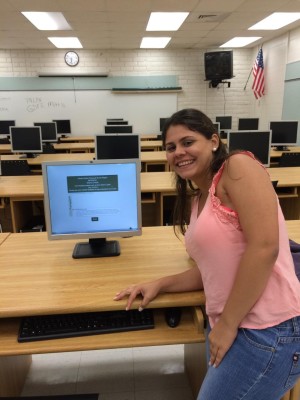 opens IMAGE file
Happy Birthday to Art Seidner! The GED students sang "Happy Birthday" to their instructor and celebrated with cake. Thank you Ms. Netherton and Ms. Avelli for the special surprise! In addition, several students brought in food from their native countries. Yummy! Check out the beautiful cake baked by student Lupita Vasquez and the delicious food from China and Brazil.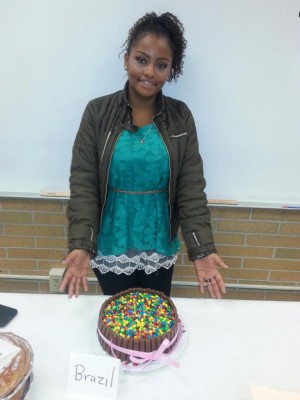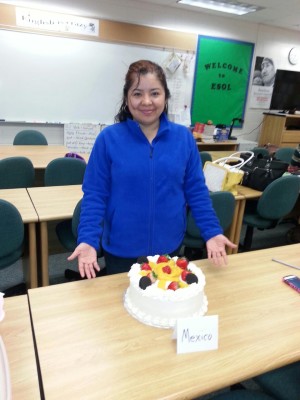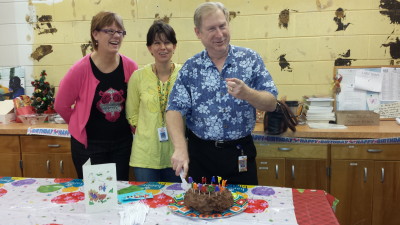 Student Affairs
Holiday Food Drive – The Holiday Food Drive starts Monday and runs until Friday, December 12. Acceptable nonperishable items include canned goods, canned meats, sauces, noodles, rice, beans, baby food, shelf stable milk and peanut butter. No glass jars or bottles please! Donations will go to the Lake Cares Food Pantry in Mt. Dora. Of course, we are making this a competition – so let's see which programs donates the most food for this worthy cause. Lake Tech's student ambassadors will be around each day to collect the donations.
opens IMAGE file
The Career Success Center is open on Monday (11 am until 6:30 pm), Wednesday and Friday (8:30 am until 4 pm). Services offered include developing and refining resumes, cover letters, and portfolios, interviewing techniques, job search assistance, and much more. Please share this information with students and graduates. The Career Success Center is located in Room A-208.
December Workshops
Personal Finance Presentation: Wednesday, December 10, 10 am – Noon, Location: EMS Room
Job Search Workshop: Monday, December 15, 3:00 – 4:30 pm, Location: A-208
Please sign up by contacting Ms. Rosenglick via phone or email.
Dr. Sherie Lindamood is serving as the Student Success Counselor this year. Please invite her to speak to your classes about stress management, study skills, and test taking strategies. She will be spending Tuesdays at the Institute of Public Safety to students on that campus will have the opportunity to utilize her services.
National Technical Honor Society – On Wednesday, 57 students were inducted into the National Technical Honor Society (NTHS) which is a society for outstanding career and technical education students. We were so honored to have Dr. Isaac Deas as our guest speaker for the ceremony. Congratulations to a great group of students who are achieving academically and who maintain the highest standard of personal and professional conduct at all times. Did you know there are currently over 80,000 active members in NTHS? NTHS has been the leader in the recognition of outstanding student achievement in CTE for over 30 years.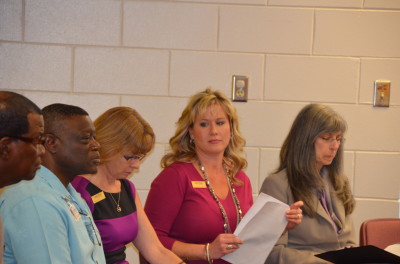 opens IMAGE file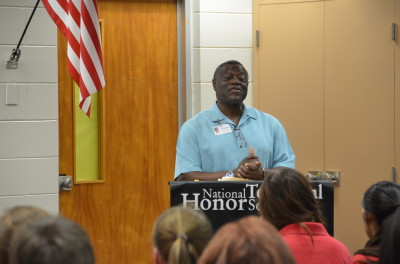 opens IMAGE file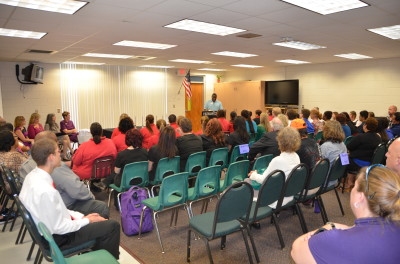 opens IMAGE file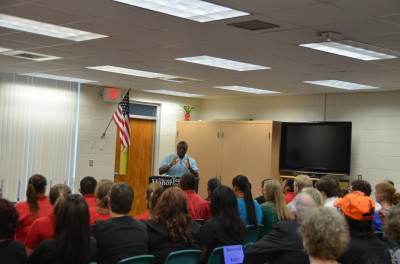 opens IMAGE file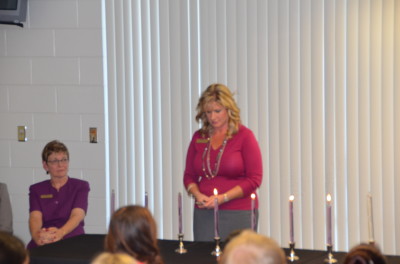 opens IMAGE file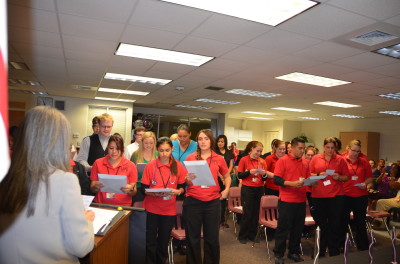 opens IMAGE file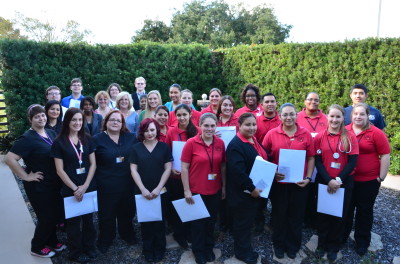 opens IMAGE file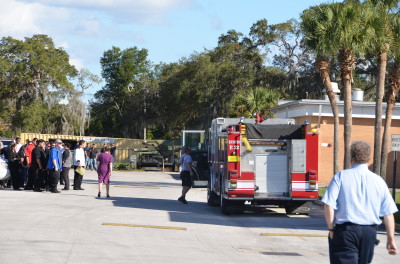 opens IMAGE file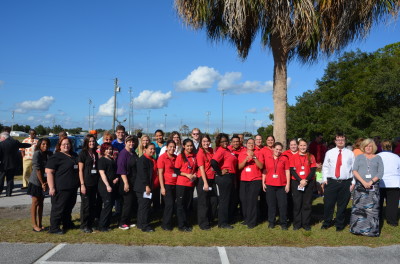 opens IMAGE file
In the Community
On November 18, Lake Technical College participated in the Partners for Success Event hosted by Lake County. This event designed for the students of Lake Tech, Lake County Schools' CTE programs, and Lake Sumter State College to showcase their programs to the Lake County business community.
opens IMAGE file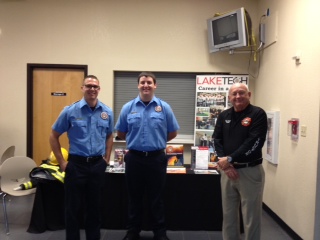 opens IMAGE file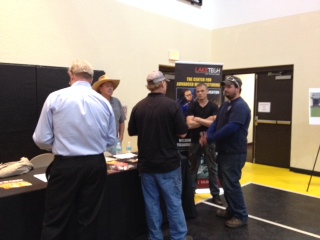 opens IMAGE file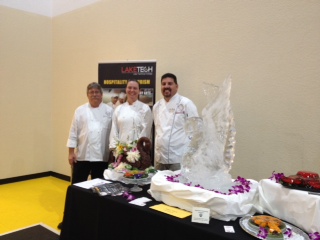 opens IMAGE file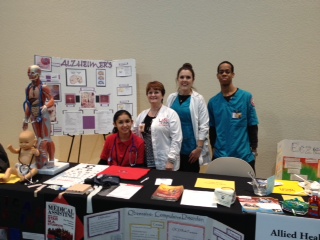 opens IMAGE file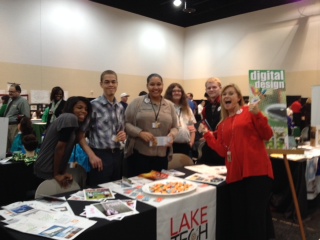 opens IMAGE file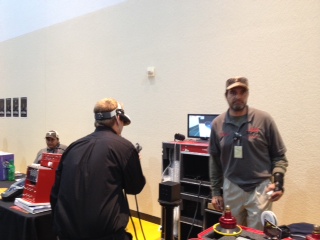 opens IMAGE file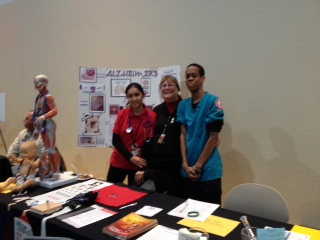 opens IMAGE file
On December 3, DeAnna Thomas and Kim Frazier represented Lake Tech at Lake Mineola High School for Parent Night. They will be back during the morning of December 8 to assist students with the application process and to provide students with more information on the programs we offer.
On December 3, Diane Culpepper attended the South Lake Chamber Technology Committee meeting. This group of technology businesses along with members from the Chamber are working to develop a technology rich business community in South Lake County. They meet the first Wednesday evening of each month.
On December 5, Health Science Coordinator Carlos Reyes and his band played at a Benefit for Tavares Elementary School children who need some assistance for Christmas.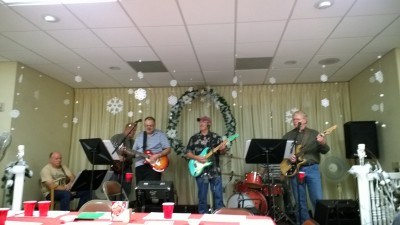 opens IMAGE file
On December 8, Kim Frazier will be at Leesburg High making three presentations to their students for "Professional Skills Week." Tonyia Dawson will be assisting.
On December 10, Lake Tech will be hosting the Board meeting for the United Way of Lake & Sumter Counties. The Culinary Department will provide a continental breakfast.
On December 11, Diane Culpepper and Kim Frazier will be attending a networking event at Seacoast Bank in Eustis.
Tech Tip
http://virtualcareerlibrary.com/career-video-tip-of-the-week/opens in a new window