Halloween Fun at Lake Tech!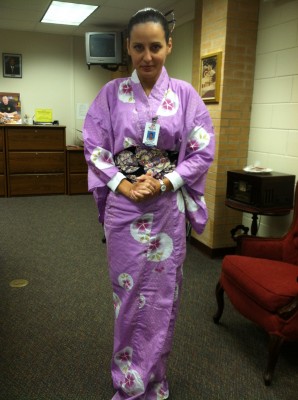 opens IMAGE file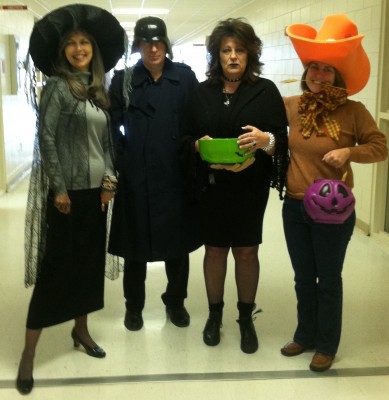 opens IMAGE file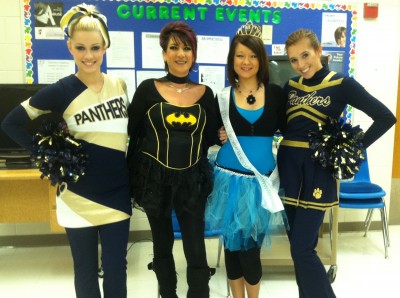 opens IMAGE file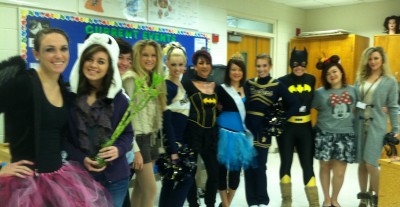 opens IMAGE file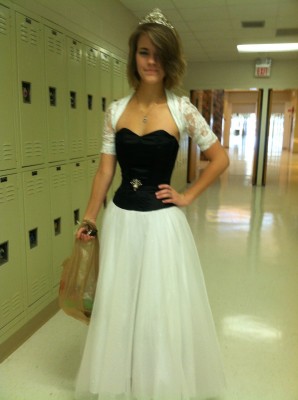 opens IMAGE file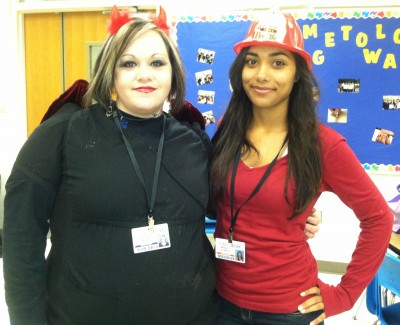 opens IMAGE file

opens IMAGE file
Academic Affairs
Business, Management & Administration
Our combined classes of Accounting Operations and Administrative Office Specialist were visited by several spooky characters on Halloween. We also recognized several students who received their certifications for completing OCP's. Congratulations.
One of our students just completed her job shadowing requirements with United Way. She gave a report to the class on the experience including tips and suggestions for the next students who will be job shadowing.
This week we have invited a member of the Lake County's Human Resource Department to come and address the students in three programs (Accounting Operations, Administrative Office Specialist and Digital Design). The topic will be finding a job and interviewing tips.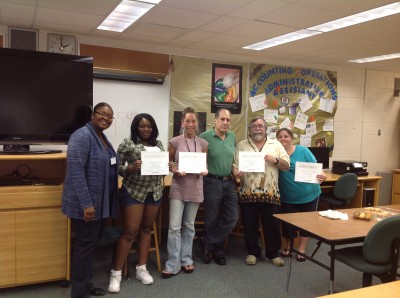 opens IMAGE file
Health Science
The Paramedic students were very pleased to have D.r Paul Banerjee, Medical Director Lake EMS and Medical Director Lake Technical Center EMS Programs, present a special lecture titled Optimizing Outcomes in Cardiac Arrest.
Cardiac arrest is a medical emergency that is potentially reversible if treated early. With fast, appropriate medical care, survival is possible. Administering continuous chest compressions, along with early defibrillation, can improve the chances of survival until emergency personnel arrive.
Dr. Banerjee is a nationally recognized speaker presenting his innovative programs and protocols across the nation. He will be presenting Optimizing Outcomes in Cardiac Arrest at the EMS World Conference in New Orleans the first week in November.
Thank you Dr. Banerjee!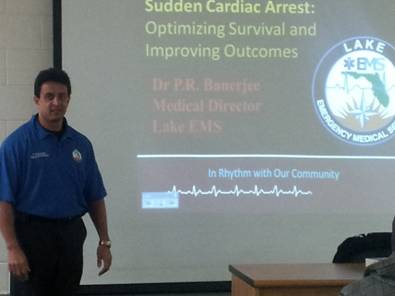 opens IMAGE file
Hospitality & Tourism
Stromboli Day – YUM!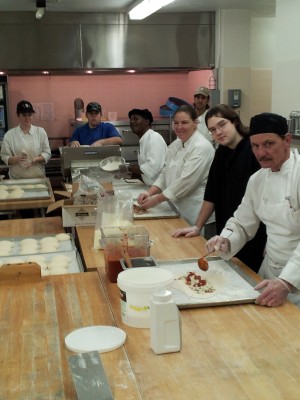 opens IMAGE file
Law, Public Safety & Security
The Corrections recruits just finished the Officer Safety block of instruction and all passed the test! They also toured Lake Correctional Institute in Clermont which was exciting! Next week, the class will be touring Super-Max Penitentiary at Coleman Federal Correctional Complex.
The Law Enforcement recruits finished the Vehicle Operations block this week and they also continue to progress nicely.
Lastly, the Criminal Justice Academy received its third, that's right third, Perfect Audit from the Criminal Justice Standards and Training Commission on Thursday at the quarterly commission meeting in Sarasota!! Congratulations to our team for all their hard work and effort.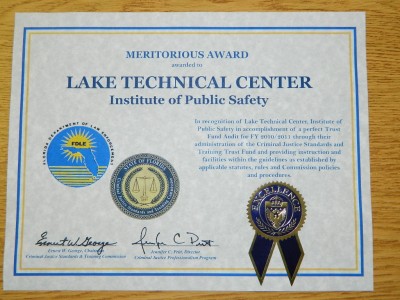 opens IMAGE file
Staff Development
ACE Conference Follow-up Webinaropens in a new window
Did you attend the ACE conference in October? A follow-up webinar conducted by Bonnie Goonan and Susan Pittman-Shelter will be held November 7, 2012, at 3:00 pm. You can register at www.floridatechnet.org. Just click on Calendar and the month of November.
Professional Development Institute
opens in a new windowThe Perkins Professional Development Institute (PDI) is once again offering postsecondary training opportunities for Administrators and Teacher/Instructors. The training format for both programs is self-paced, non-facilitated, asynchronous training and is OFFERED FREE to administrators, teachers, or districts. Registration is ongoing through March 1, 2013.
Go to http://www.cf.edu/departments/instruction/workforce/perkins/train.htm for applications and information on training objectives and outcomes. If you have any questions contact Maraci Hahn at 352-854-2322 ext. 1283 or at hahnm@cf.educreate new email.
Industry Certification Mini-grants – Visit the PDI website to watch a short informative video on what's new this year and to learn about self-study options to prepare for exams. http://www.cf.edu/departments/instruction/workforce/perkins/.
Tech Tip of the Week (click on the image to see the tip!)

opens in a new windowopens PDF file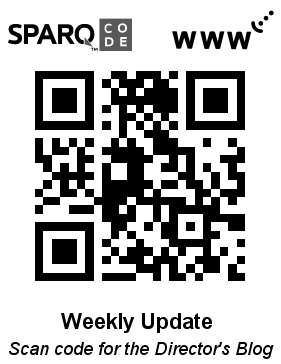 opens IMAGE file
Digital Resumes? Really? Check this link out…
http://prezi.com/r677r2lgvtsc/john-d-mccartys-digital-resume/
Have you noticed the wireless is up and running all over campus? Thanks to Bob Zehner and Mark Prescott for wiring all the classrooms. Next – the new telephones!
In the Community
Megan Sines and Ron Williams spent Thursday at South Lake High School sharing information about dual enrollment and career training at Lake Tech with the students.
Kerrie Johnson, Ron Williams, and Melissa Stephan will be on WLBE radio at 11 am on Monday talking about the Digital Design and Fire Fighter programs at Lake Tech.
Carol Lutgen from Dollars for Scholars will be at Lake Tech on Monday.
Pam Nabors, President/CEO of Workforce Central Florida will be on campus on Tuesday for lunch and a tour.