Skills USA – Lake Tech is on its WAY!!
The Cosmetology students are selling hair bows and spa packages to raise money for Competition. The Welding students will be selling small grills in the shape of football helmets. The State Leadership Training will be taking place in Haines City this Wednesday through Saturday. The three new officers from Lake Tech will be attending along with School Advisor DeAnna Thomas.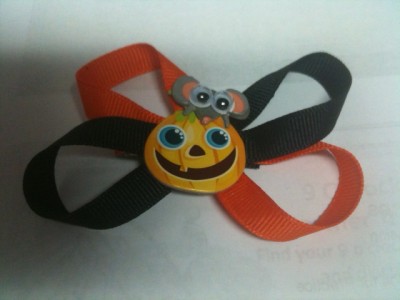 Academic Affairs
Arts, AV & Technology
Two students from the Digital Design program have been selected to be "designers" for the National Combat Challenge event that will be taking place in April. The students will have the opportunity to design flyers, brochures, and other printed material as well as be able to work with the marketing specialists from the City of Tavares, Lake County, and the Combat Challenge group.
Health Science
The Health Science Education Practical Nursing Programs wish to announce that year to date we have had a 97% pass rate on the State Board Licensing Examination for Practical Nurses—Kudos to all the students and instructors!!!!
The new Medical Assisting program at Lake Tech starts on Tuesday, October 25. According to the Occupational Outlook Handbook (www.bls.govopens in a new window), employment in the medical assisting field is projected to grow much faster than average, ranking medical assistants among the fastest growing occupations over the 2008-2018 decade. About 62 percent of medical assistants work in offices of physicians. Students will learn both the administrative side of the office as well as the clinical duties that are within their scope of practice.
The classroom with actual patient exam rooms is coming along nicely. A big thanks to Mark Prescott for all his hard work and attention to detail.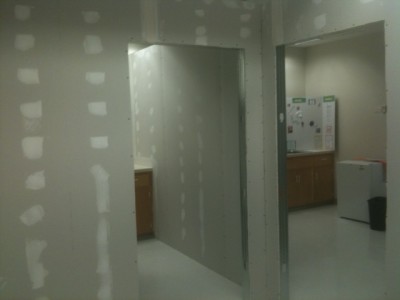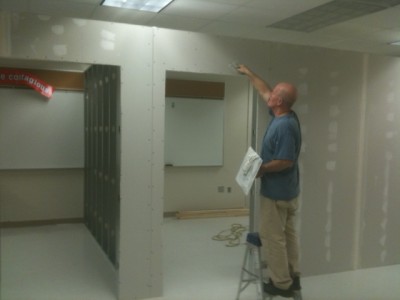 Hospitality and Tourism
Several students in the Culinary program were honing their skills for all to watch in the dining room this week by learning how to make Bananas Foster. Right outside the door, another student was practicing his chain saw skills by creating a beautiful guitar out of ice. Amazing!!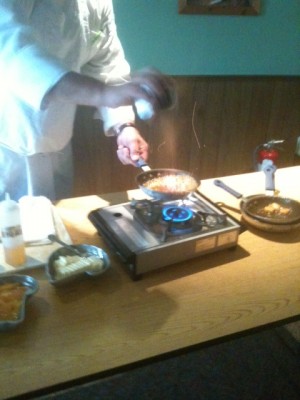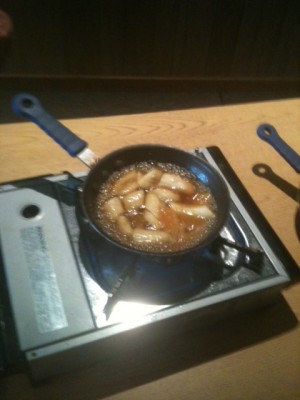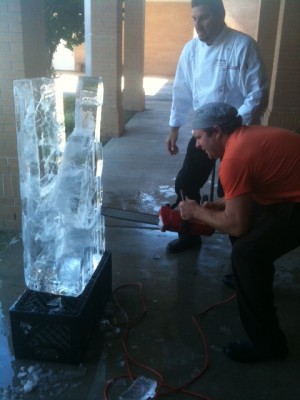 Law, Public Safety & Security
The Day and Night Law Recruits are plugging along nicely and preparing for Monday's win over the Recruit Fire Fighters in the PT Challenge! Of course, the Recruit Fire Fighters believe they are going to win! Stay tuned.
The Fire Fighting 1 students completed their midterm practical test this week and every student passed. Four new students joined the class this week to start Fire Fighter 2.
Monday will be a big day at Lake Tech's Institute of Public Safety as we are hosting the faculty meeting. After the meeting we will demonstrate our burn building and repelling and after the PT Challenge we will get together for a grilled lunch sponsored by Lake Tech, the Lake County Sheriff and the Fire Fighting and Law Enforcement classes.
Transportation and Logistics
Auto Collision students are very creative! Check out the new car hood as it was being painted. It will be used as a "traveling showpiece" so others can see what the Lake Tech Auto Collision students can do!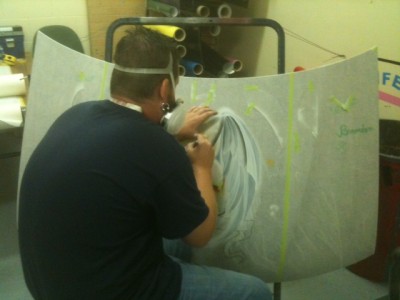 Adult Education
How does your garden grow? Our ESOL and GED classes can tell you! The students and faculty have started a joint project of a planting and caring for a vegetable and herb garden outside their classrooms. Master Gardener and instructor Pam Netherton, along with the team of instructors from Adult Education, are teaching the students about planting methods, caring for plants, pollination, reading consumer materials, estimation, grid plotting, measuring volume, and all sorts of other skills that go along with gardening that will help them achieve their academic skills in an applied way! The students are hoping to provide the Culinary program with herbs for cooking and learn more from them about preparing vegetables.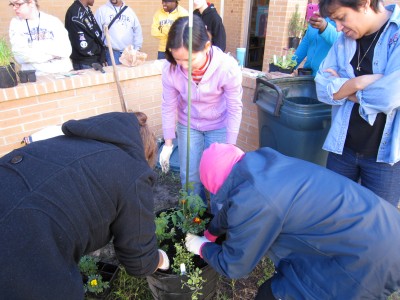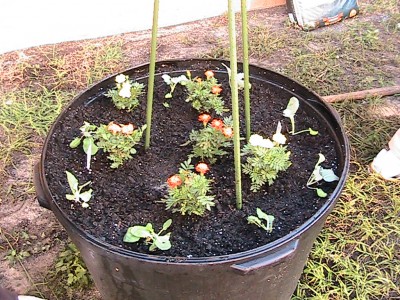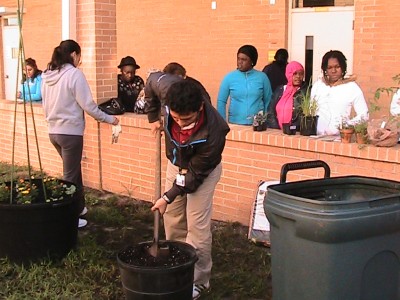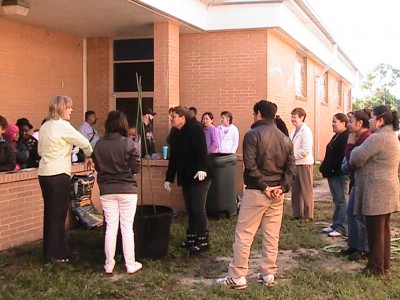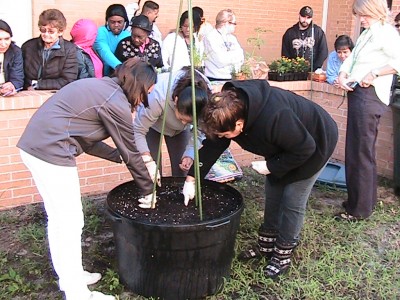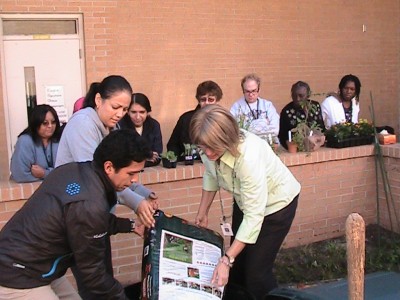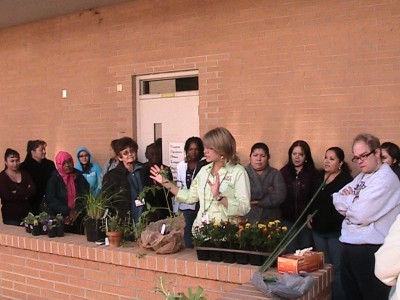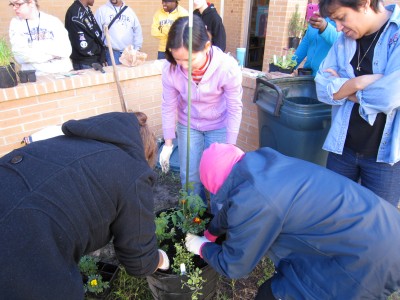 Student Affairs
Betty Jones, Dean of Enrollment Management, has been nominated as a Board Member for the Lake Sumter Grant Network.
Marketing
Brent Stubbs and Ron Williams spent the day at Umatilla High School last Thursday. They explained the programs to interested students who may want to consider dual enrollment opportunities or who may want to enroll in Lake Tech upon graduating from high school.
Brent Stubbs spent the day on Friday at the Lake County Resource/Re-Entry Fair showcasing the Lake Tech programs.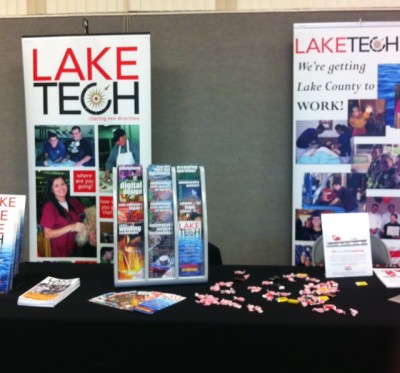 We have 479 FaceBook Fans! Let's try to reach 500 by Thanksgiving. Remind your students, business partners, family, friends, and relatives to "Like" Lake Technical Center! Each Monday check out the MMT (Monday Morning Trivia) contest and see if you can guess the answer!
Staff Development Opportunities
The Online Course Schedule presented through the Florida Department of Education has been updated on the DOE website at fldoe.org/workforce/profdev.aspopens in a new window. The six-week programs include 18 hours of weekly online lessons and weekly live sessions that once successfully completed, earn the participant 60 recommended in-service points.
Registration is to be completed online through the FACTE website: facte.orgopens in a new window or www.ocpsvirtualcenter.com/opens in a new window. Participants will be provided a complete course syllabus upon enrollment.
Community Involvement
Diane Culpepper will be representing the Leesburg City Commission workshop on Monday, October 24. The purpose of the workshop is to discuss the Florida Energy and Aerospace Technology Park (FEAT) project. As the City of Leesburg moves forward with bringing aerospace and aviation jobs to their city, there are opportunities for Lake Tech to offer industry specific training programs that will support the future industry. Check out the details at www.leesburgflorida.gov/opens in a new window
On Tuesday from 5:30 – 8 pm, Lake County School's Education Innovations showcase will be held at Lake Minneola High School. Lake Tech will have a major presence!
On Friday, Diane Culpepper will meet with Carlos Gonzalez of BlueChip Energy, LLC. This company is an independent solar power producer with a Solar Farm in Sorrento and a project planned in Eustis.
Legislative Update
The new 2012 Legislative Session Bill Tracking spreadsheetopens in a new windowopens PDF file can be found on the Legislation page at www.fldoe.org/Workforce/legislation.asp. You can now go directly to the bill page by clicking on the bill number in the spreadsheet.