AGRICULTURE, FOOD & NATURAL RESOURCES
Veterinary Assisting
Shout out to these Veterinary Assisting students that successfully passed their test to become a Certified Veterinary Assistant! This is a 100 question timed test. Now that they have passed, they just need to reach 500 working hours under a veterinarian or a certified veterinary technician to retain their CVA. While they are in class they can start obtaining some of these hours in volunteer and laboratory time.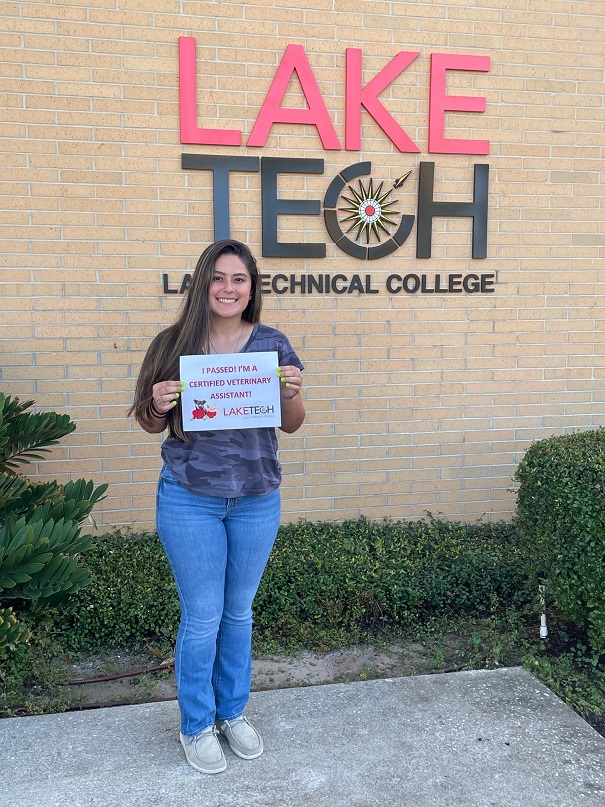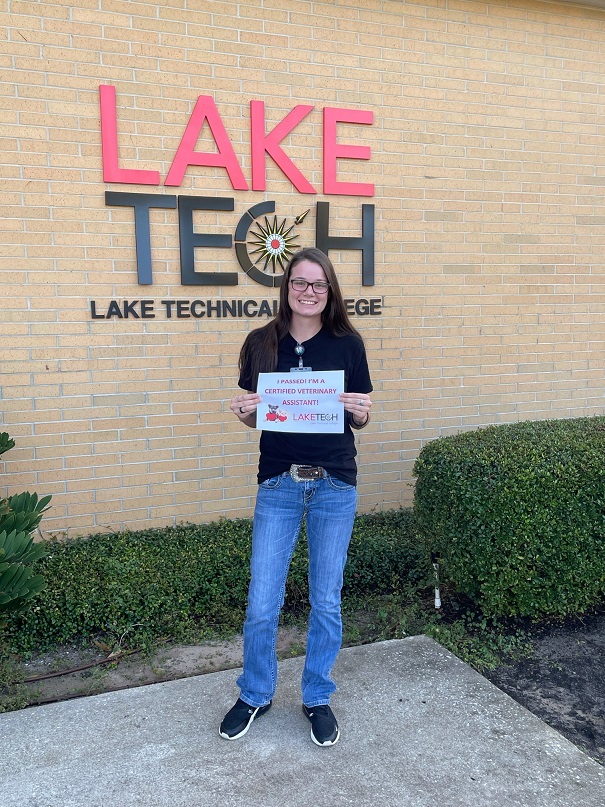 ARCHITECTURE & CONSTRUCTION
Heating, Ventilation, Air-conditioning/Refrigeration (HVAC/R)
This week the Heating, Ventilation, Air-conditioning/Refrigeration (HVAC/R) students focused on states of matter, the connection between the water and refrigeration cycles, and physical and chemical properties/changes. Students engaged in activities to explore and understand the different states of matter and how it functions within HVAC units. Connections to the human body and environmental flow of energy were explored. Mixtures and solutions were also discussed, with emphasis on how mixing of old and new refrigerant types is dangerous. Various, current, articles and web-links were incorporated to support the ill-effects of mixing refrigerant types. Customer service and troubleshooting skills were also stressed! The students are simply amazing! The Integrated P3 students also worked on GedReady tests and are diligently studying for social studies and math test preparation. They are well on their way to a diploma AND their HVAC certification.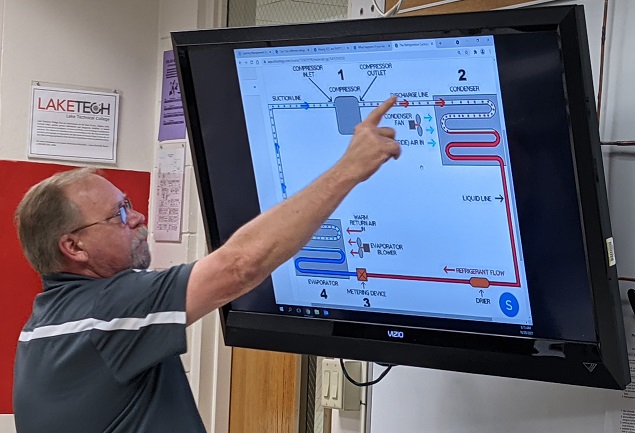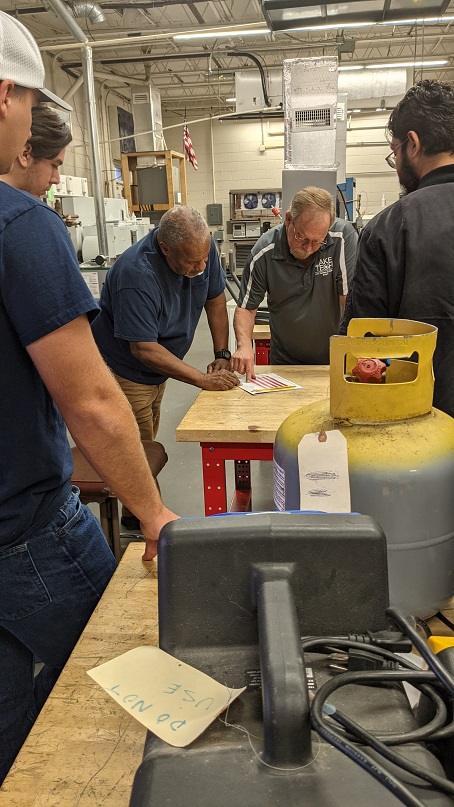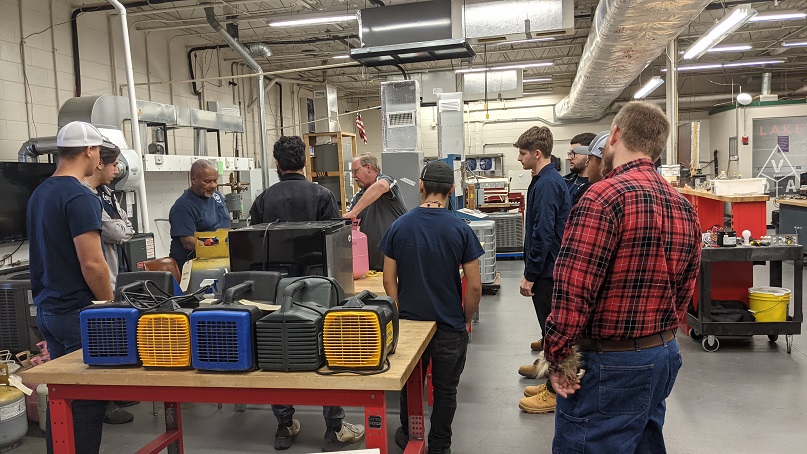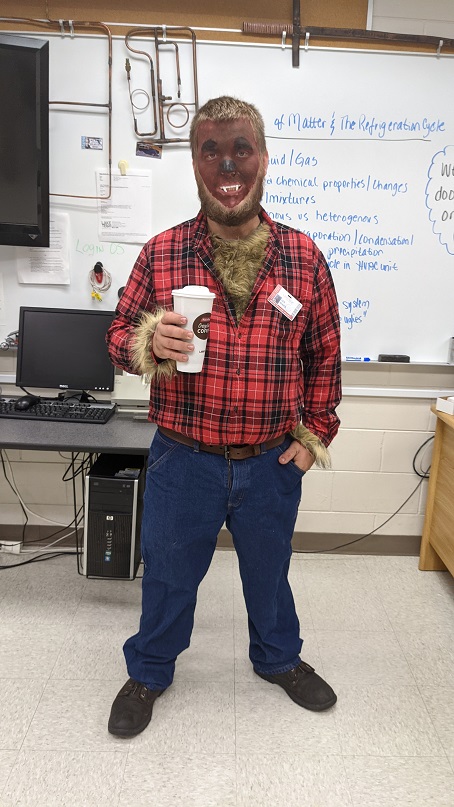 BUSINESS MANAGEMENT & ADMINISTRATION
Accounting Operations
Administrative Office Specialist
The Administrative Office Specialist and Accounting Operations students are swiftly moving right along! The accounting students are completing their college accounting capstone summarizing the accounting cycle, and the office students are emphasizing their skills regarding proper business communication. In addition to their curriculum, many of the students participated in Halloween festivities. The students worked together to make the classroom feel more like the holidays. This extracurricular activity brought joy to the students and emphasized excellent teamwork skills. They even found a little time to recognize their administrators!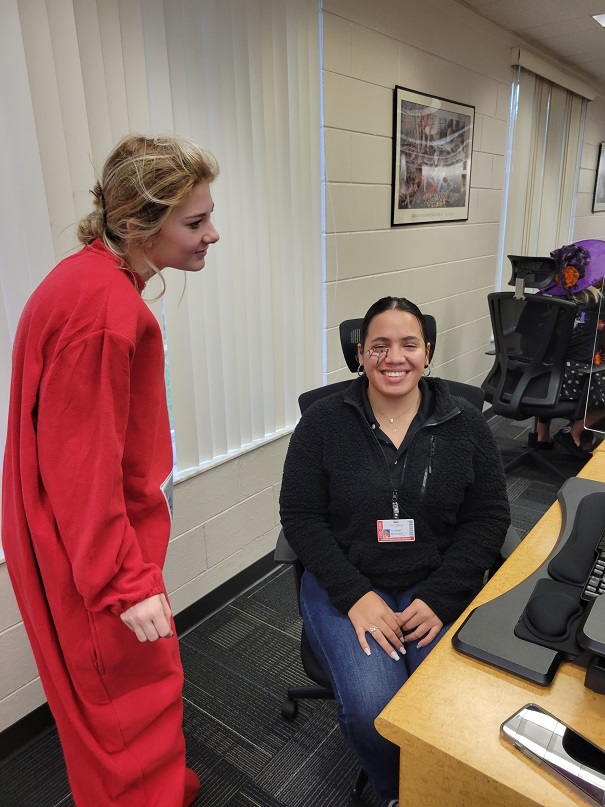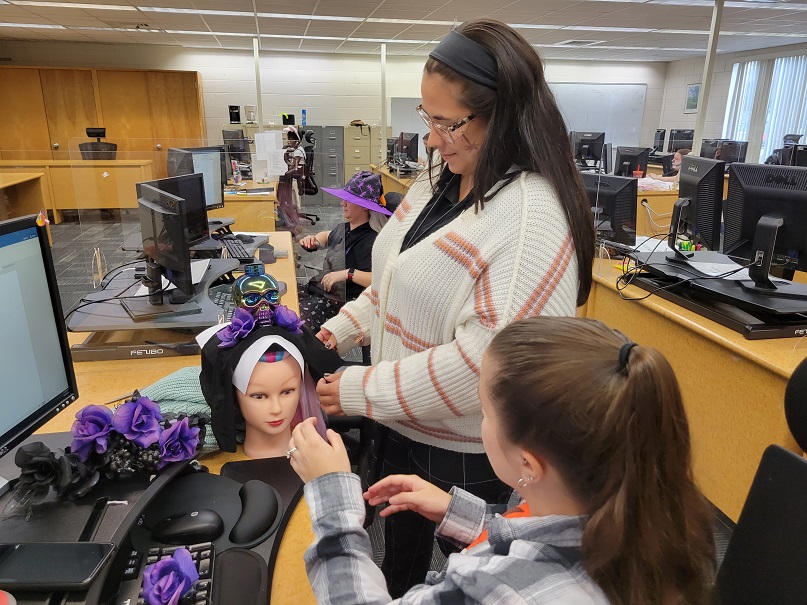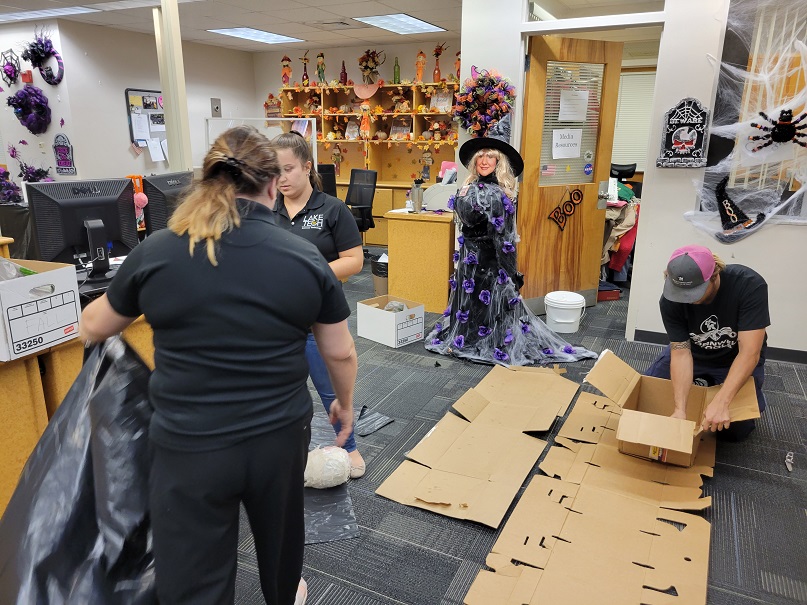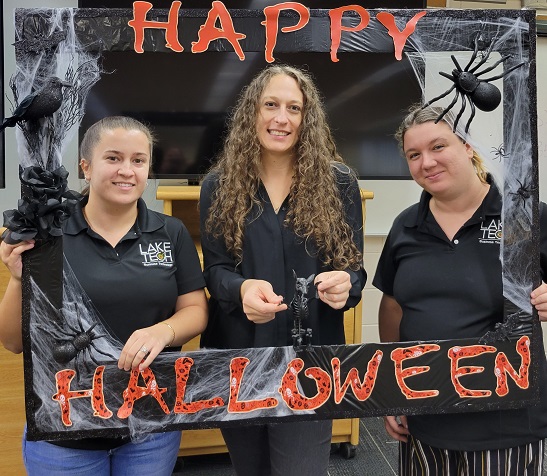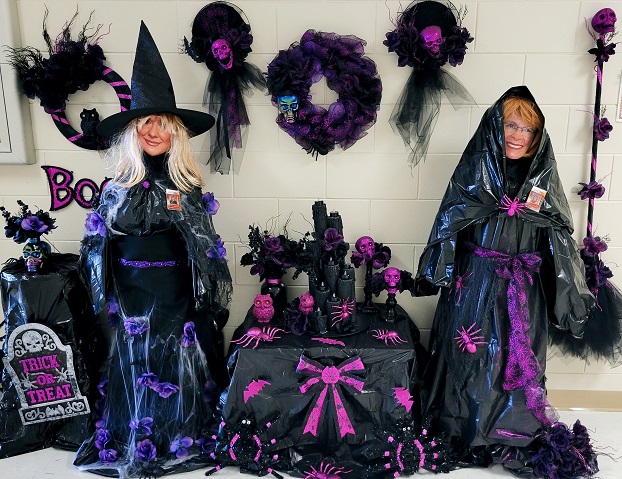 HEALTH SCIENCE
Practical Nursing
In recognition of Breast Cancer Awareness month the main campus Practical Nursing students worked on teaching breast cancer screening to their patients. This is a competency that is part of the program and the students recognize the importance of ensuring their patients are well-educated. The Clermont students also had a little Halloween fun with Ms. Linton!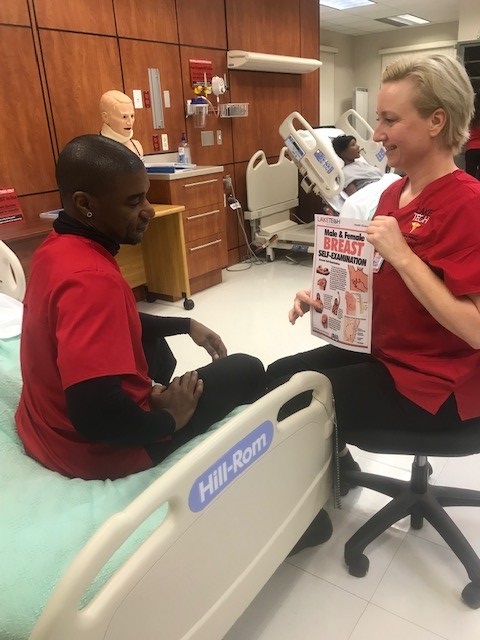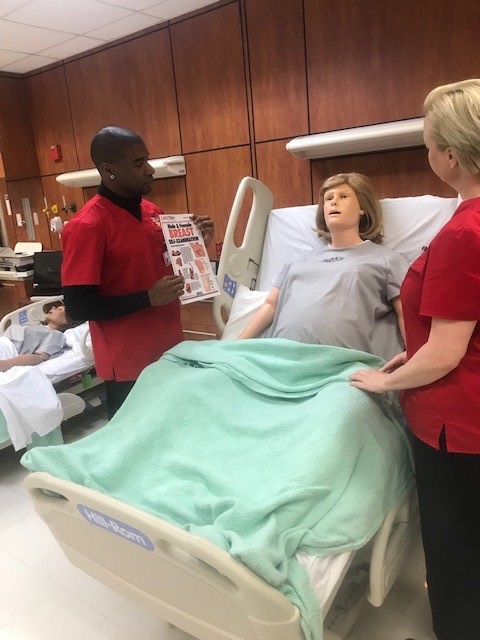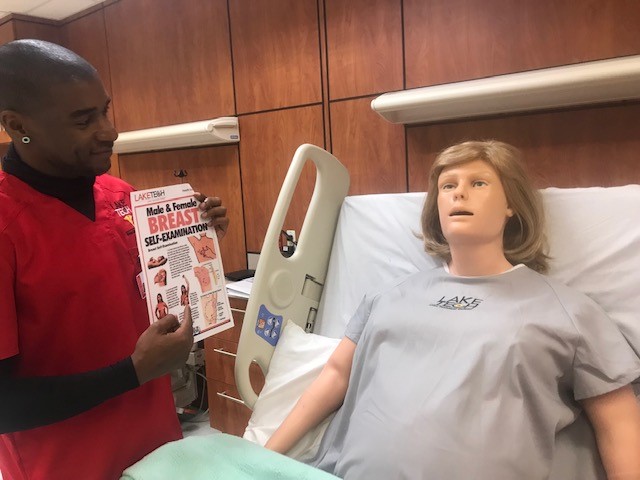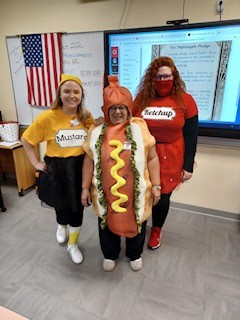 HOSPITALITY AND TOURISM
Professional Culinary Arts & Hospitality
Baking & Pastry Arts
Last week the Baking & Pastry Arts students worked on bundt cakes. Not only did they look great, but they were delicious!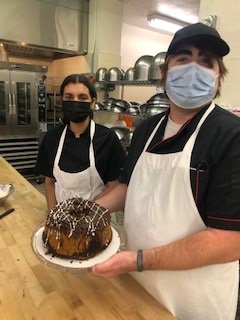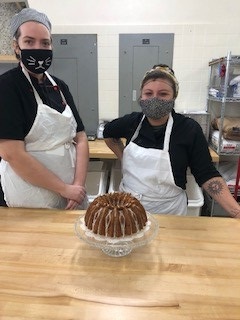 TRANSPORTATION & LOGISTICS
Automotive Collision Technology Technician
This week the Automotive Collision Technology Technician students worked on customer service repairs. Trevor was able to learn how to repair aluminum doors on this 2021 Ford F150. He did a fantastic job!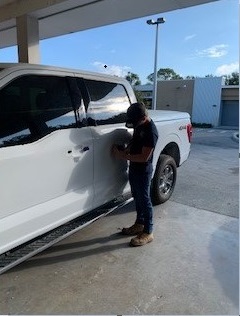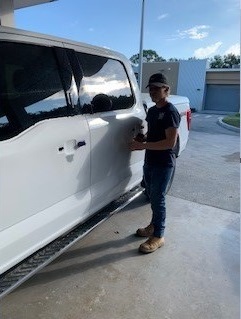 ADULT EDUCATION
Adult Basic Education/GED® Prep/ESOL
This week in Adult Education students discussed the Bill of Rights and US Constitution: why the Bill of Rights were added, how they are vital to individual rights, and how these rights are often misconstrued and abused by society. Incorporation of visual aids, political cartoons, and web-based vocabulary games were added to build understanding and extend learning. The students really enjoyed expanding their knowledge.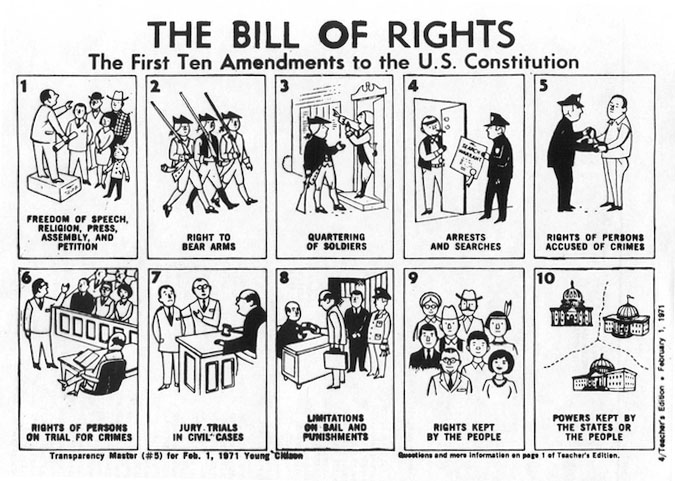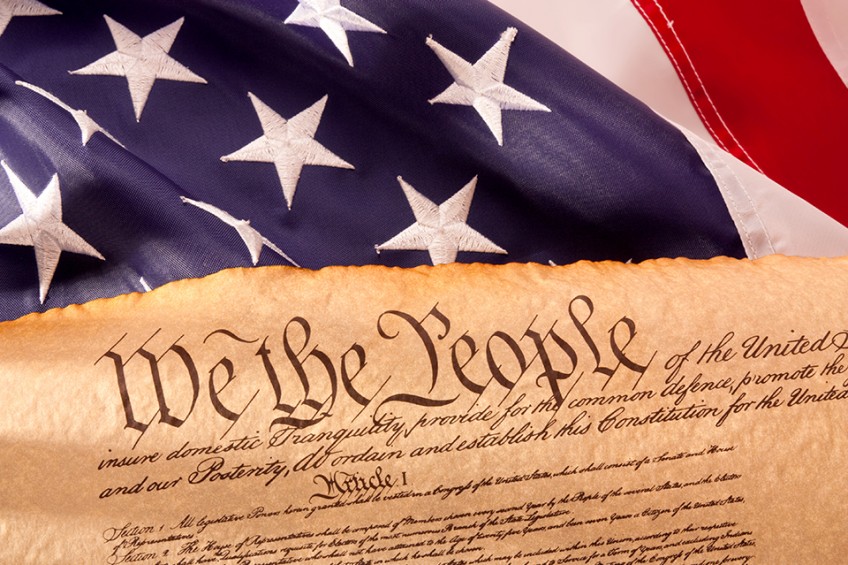 Congratulations to our most recent GED graduate, Ana!! She successfully passed all sections of her GED examination and is preparing for post-secondary training to begin her career.