BUSINESS MANAGEMENT & ADMINISTRATION
Accounting Operations
Administrative Office Specialist
At the end of the third week of school, and with another week completed, we are happy to be back. The return of face-to-face learning has brought new and familiar faces into the business technology classroom, and we are all enjoying getting to know each other and making new friends. This past week, the Accounting Operations and Administrative Office Specialist students continue to learn and broaden their knowledge of the Microsoft Office programs such as Excel, Word, Access, Outlook, and PowerPoint, as well as working on their Employability Skills.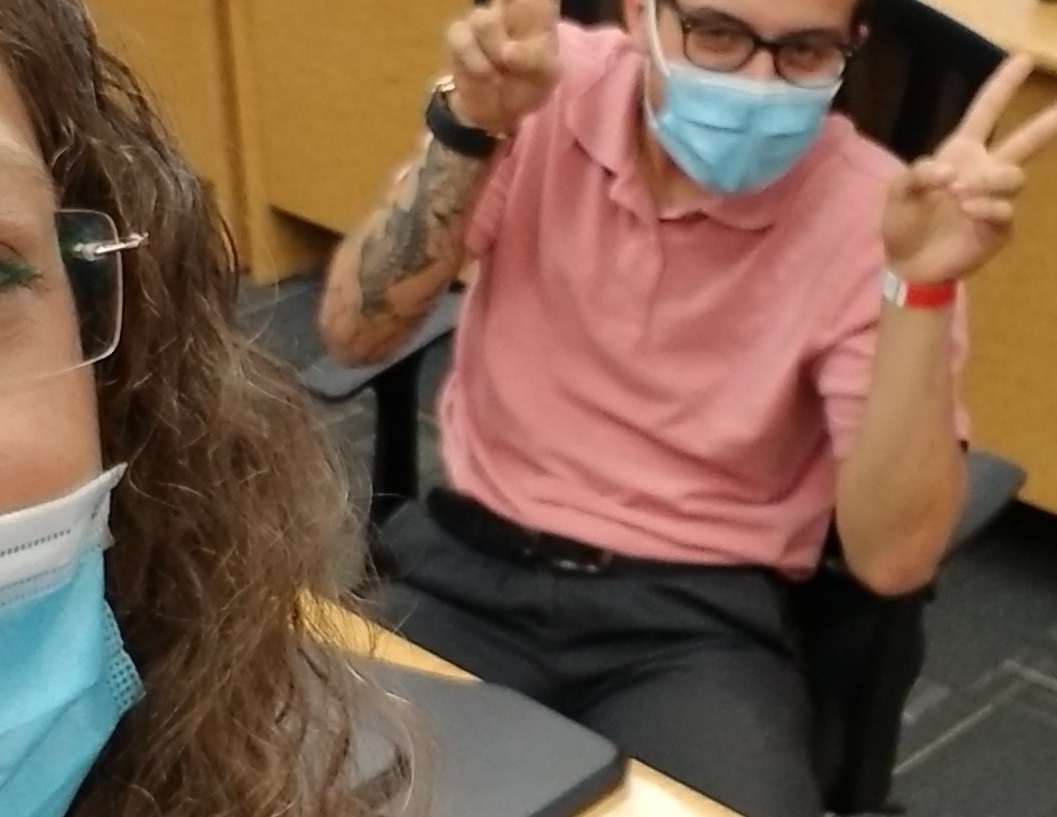 HEALTH SCIENCE
Medical Assisting
The Medical Assisting students spent part of their week practicing blood draws. For some students, this is a program favorite! For others, not so much.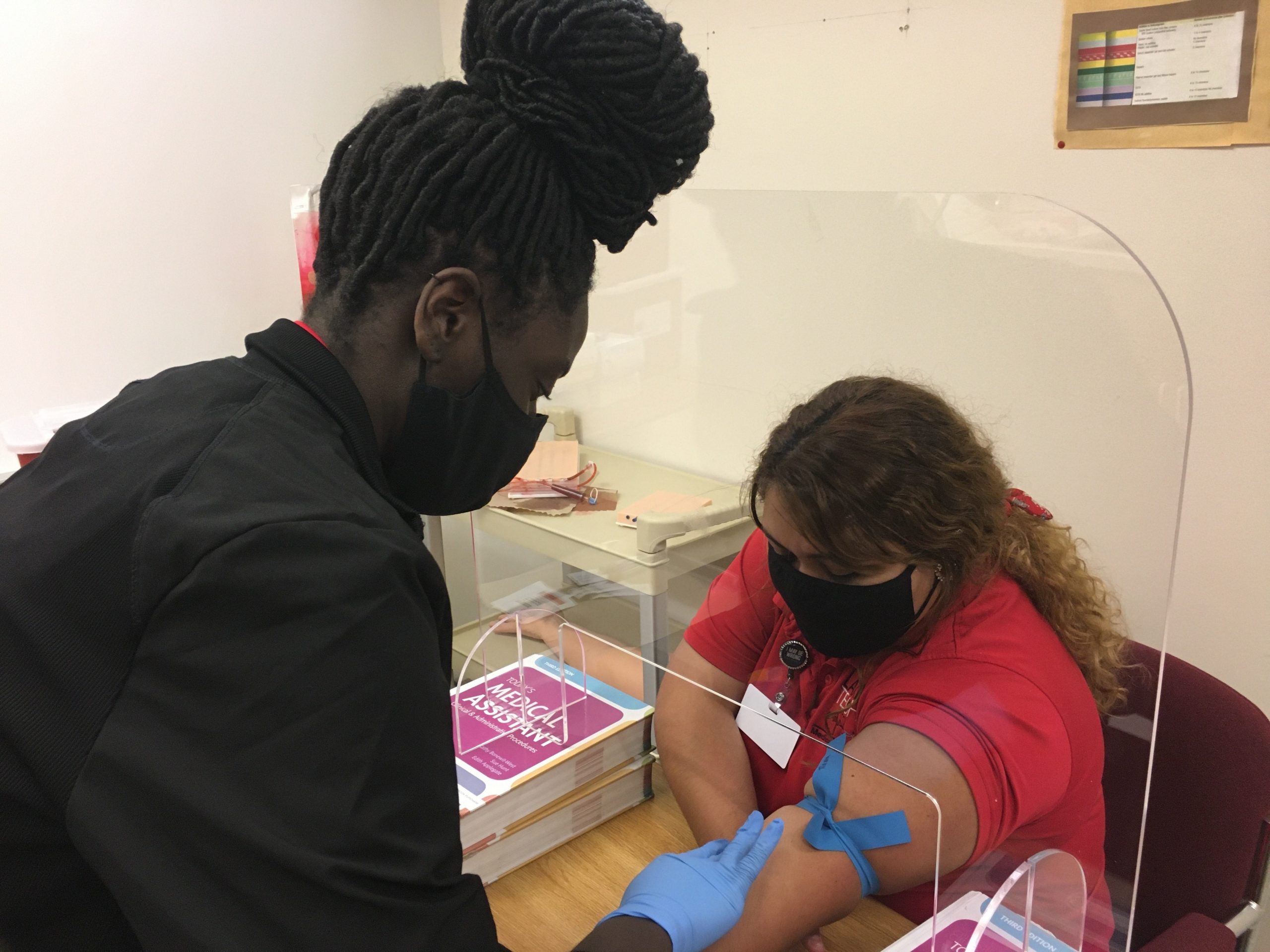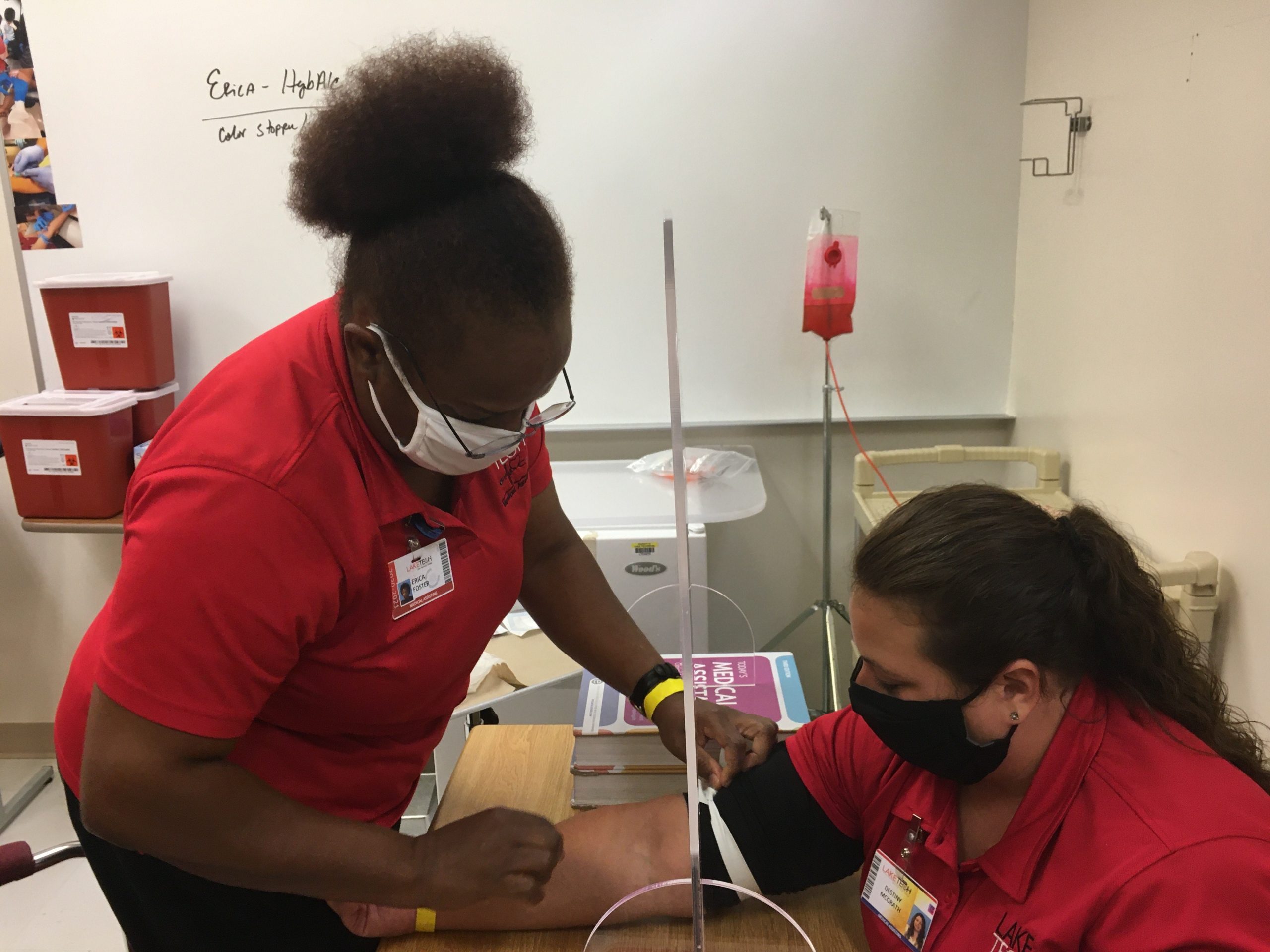 HUMAN SERVICES
Cosmetology, Facials Specialty, Nails Specialty
We are moving right along in the Cosmetology Department!
Our freshman and specialty students are continuing to work hybrid and moving through cores at a great pace. We enjoy our Zoom check in's with them and they are testing with the use of Socrative as well as coming on campus for lectures.
Our Cosmetology super seniors worked on bleaching and toning this week as well as balayaging. They found that it is critical to make sure that their timing and technique are on point! If they process their clients too quickly and apply lightener without the correct technique it will be a disaster and result in having to redo the client's hair. And in the real world that means they would lose time and money! But they also learned with the correct timing and technique the results are beautiful and that results in MORE money and clients!
Our super seniors also worked on finger waves, perms and properly cutting different types of fringe/bangs. They are gaining more and more confidence daily and it is so awesome to see them turning into hair stylists!
The seniors learned their 180 degree haircut (long layers) as well as how to do a proper roller-set. They loved the 180 haircut and said it was one of their favorite haircuts to learn (45 degree haircut was their second favorite). The roller-set on the other hand is very "retro" and they were not so excited about it. But once they started working on it they did have fun and there were plenty of giggles and talk about "grandma hair".
Cheers to a THIRD successful week of school in the books! WOW!!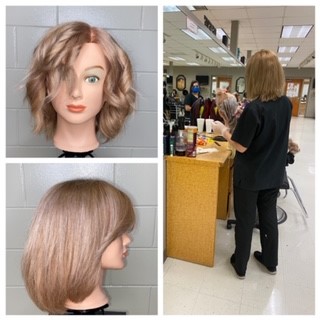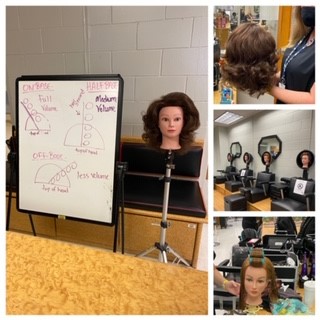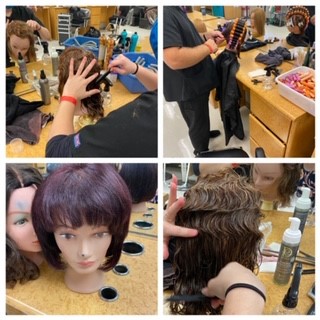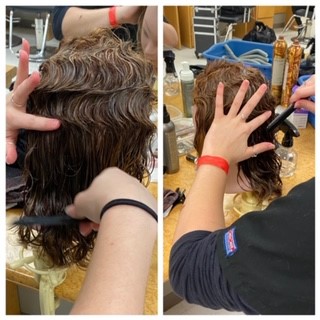 TRANSPORTATION & LOGISTICS
Diesel Systems Technician 1 & 2
The students are wearing masks and staying safe! This week, they began disassembling alternators and starters along with rebuilding diesel engines and torquing all the bolts.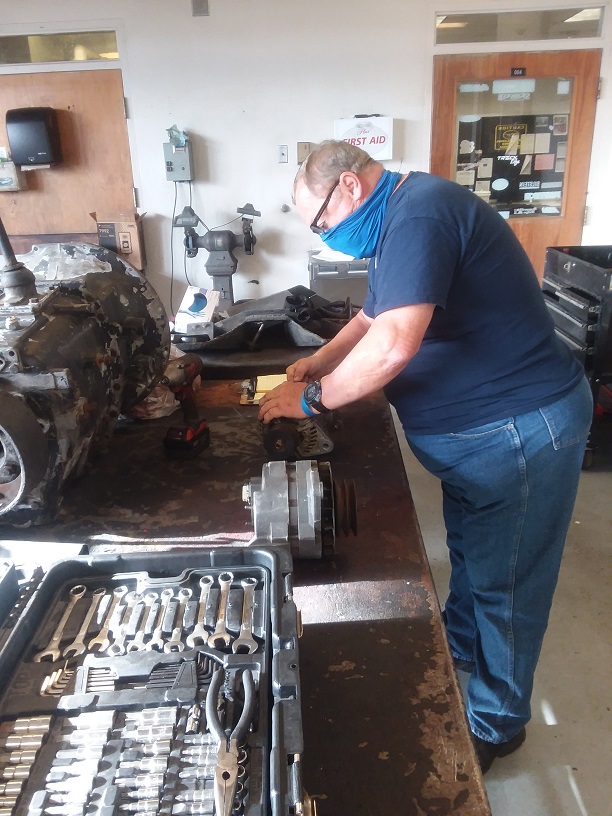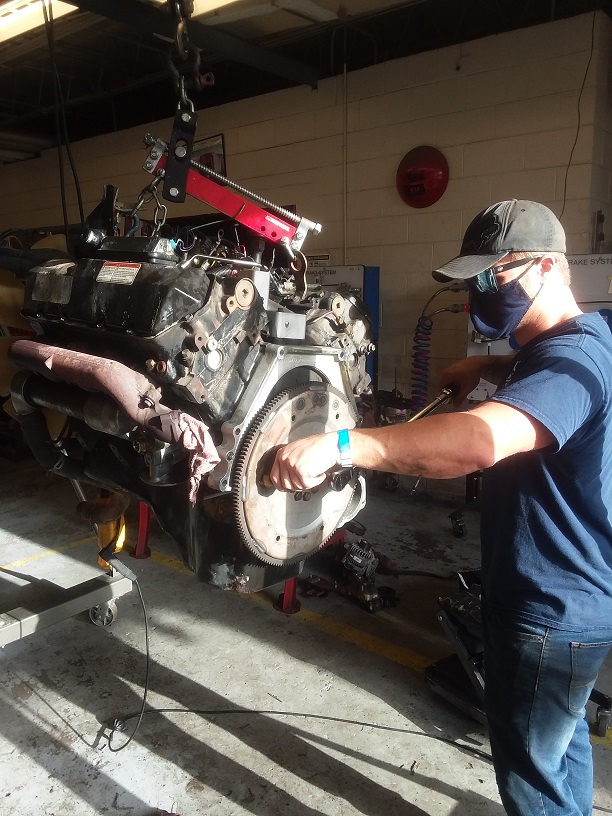 Automotive Service Technology
Over the summer, four new lifts were installed in the Automotive Service Technology program. These lifts makes it much easier for students to work under the vehicles, allows for faster worksheet completion, and complements what is going on in the local automotive shops.