BUSINESS, MANAGEMENT & ADMINISTRATION
Administrative Office Specialist
The Administrative Office Specialist students were very productive this week as they completed Intensive Records Management and moved onto their final assignments for the program. Everyone is working diligently and excited for their upcoming completion.
We would like to congratulate Misty Wheat, Latrece Taylor, and Darci DeVries for completing the program, and we wish them the best in their future endeavors.
HOSPITALITY & TOURISM
Professional Culinary Arts & Hospitality
Culinary had its 2019 Greatest Sandwich competition on Thursday. The students teamed up to create and produce their entries for judges and we had a tie!! Check in to our Courtyard Cafe for a chance to try them all!!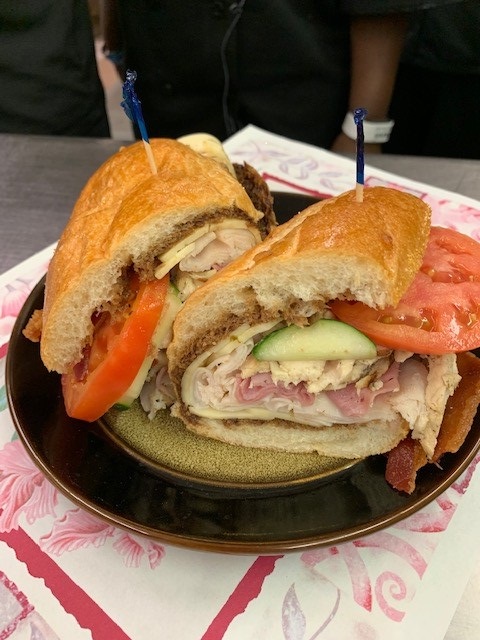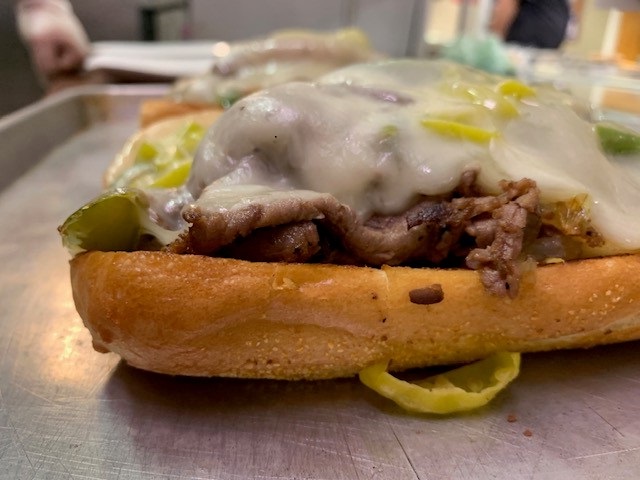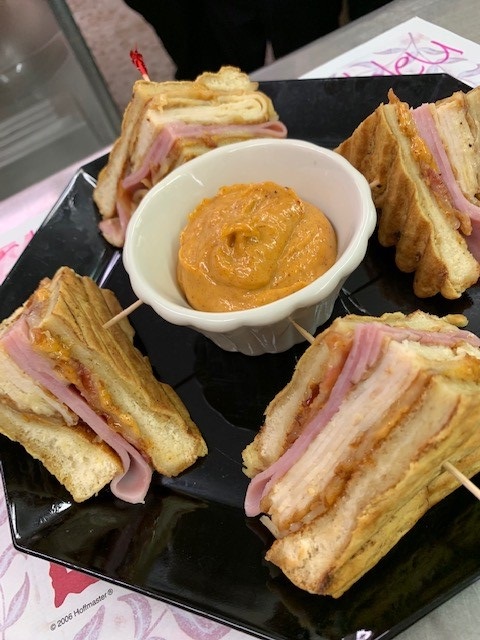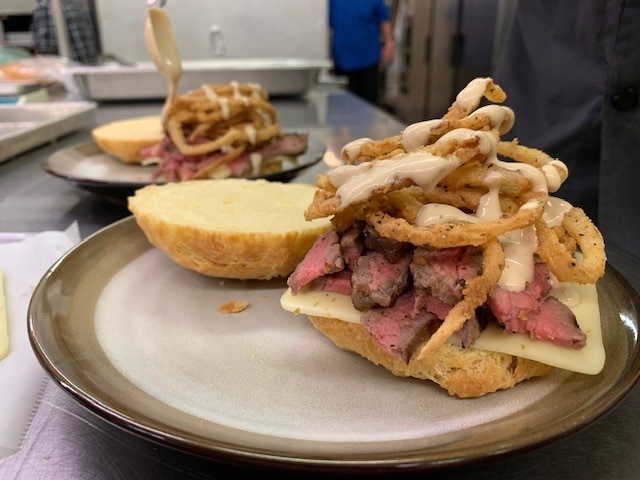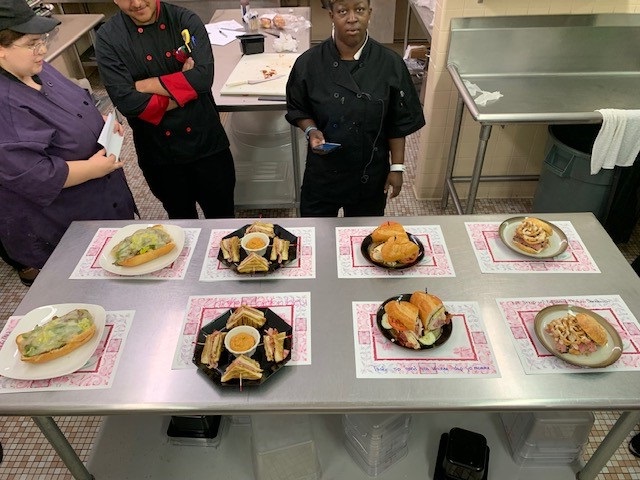 INFORMATION TECHNOLOGY
Enterprise Desktop and Mobile Support Technology/Applied Cybersecurity
Over the last couple of weeks, two of our students had the opportunity to job shadow and assist at Advent Health in Tavares. Students assisted technicians with organizing equipment and some basic networking. The arrangement with Advent Health has been a great and "eye opening" experience for our students.
Additionally, two students successfully pass the first part of their CompTIA A+ exam and one student successfully obtained is CompTIA Network+ exam!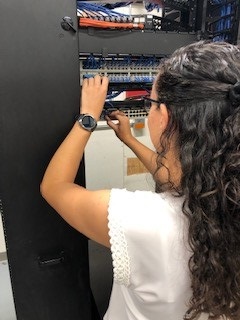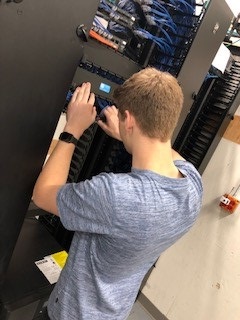 LAW, PUBLIC SAFETY & SECURITY
Firefighting/EMT Combo
Students will be graduating on May 28 at 7 pm from the Firefighting/EMT Combo program. The ceremony will take place at Tavares Middle School.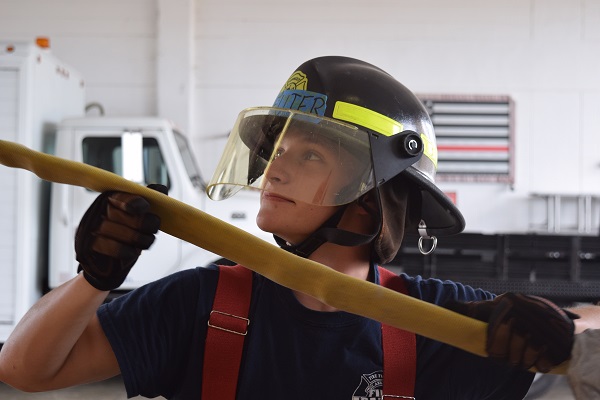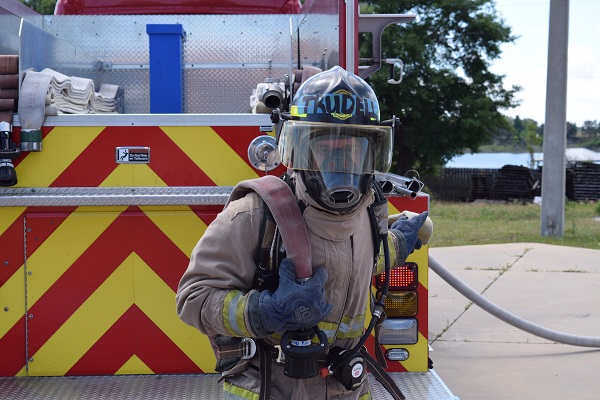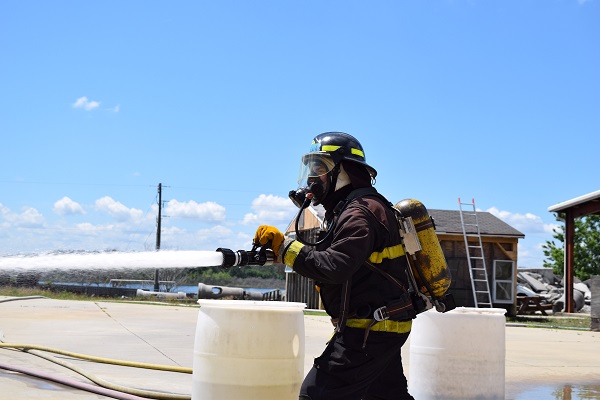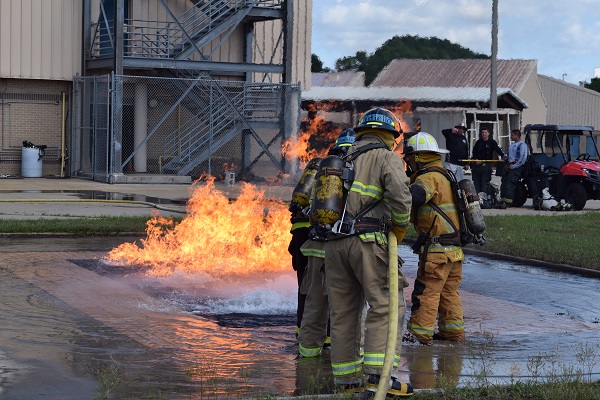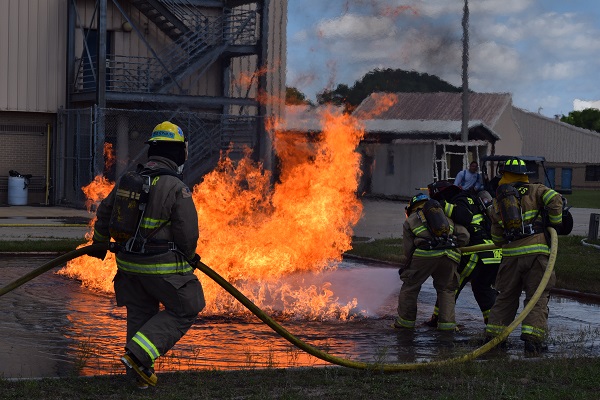 Florida Law Enforcement Academy
Nineteen students graduated last week from Lake Tech's Law Enforcement Academy. Many have already committed to an agency. The next class begins on July 22. The application deadline is May 23.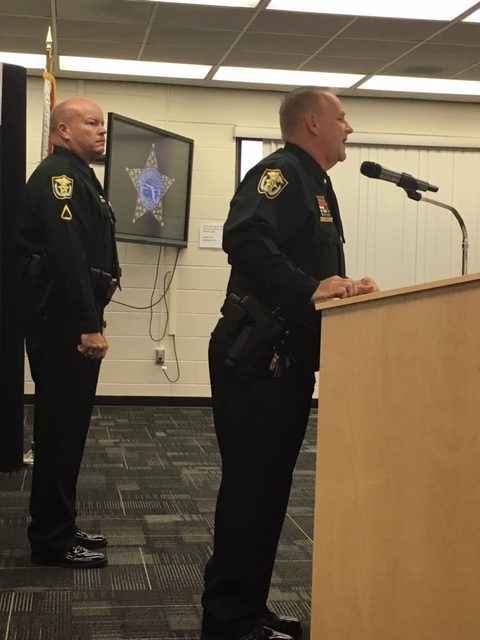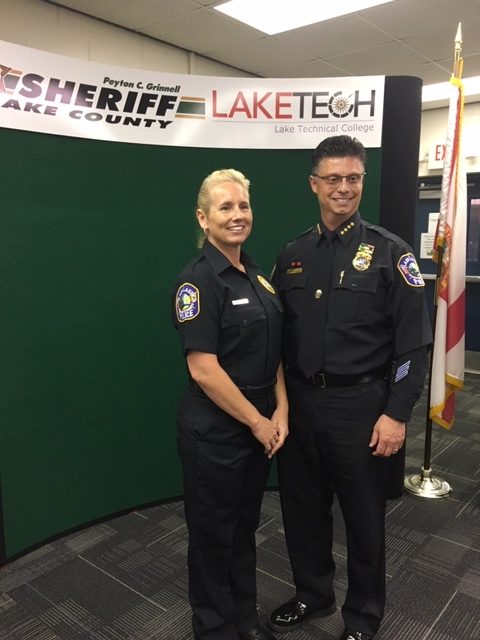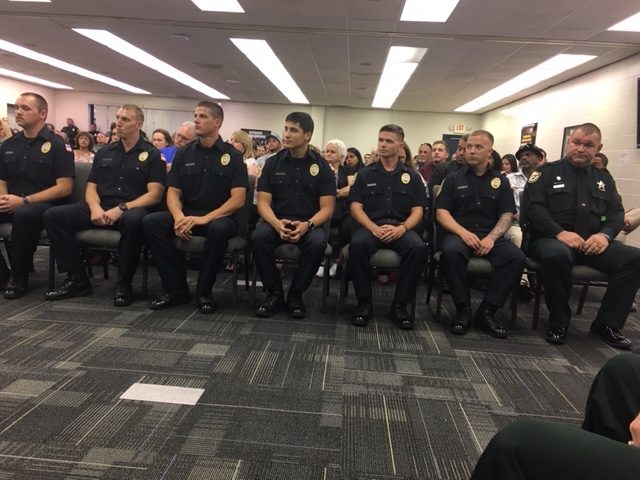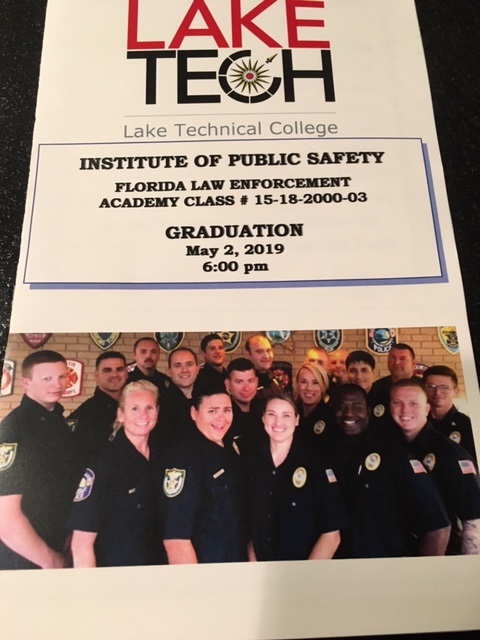 MANUFACTURING
CNC Production Specialist
Instructor Chris McMahon worked with the students machining parts on the new Chevalier mill. The Mazak lathe is set up, tested and running now. The students made a prototype part out of aluminum for the NASA project. Material and purchased items have come in for the school hammer project so we will be making those soon. Both day and night students have access to the student version of SolidWorks now so they have the ability to use SolidWorks at home. The magnetic chuck came in for the surface grinder. Hopefully we'll have that installed next week.
On the Mazak we are making a prototype part for NASA. We will meet with our project manager on Tuesday this coming week.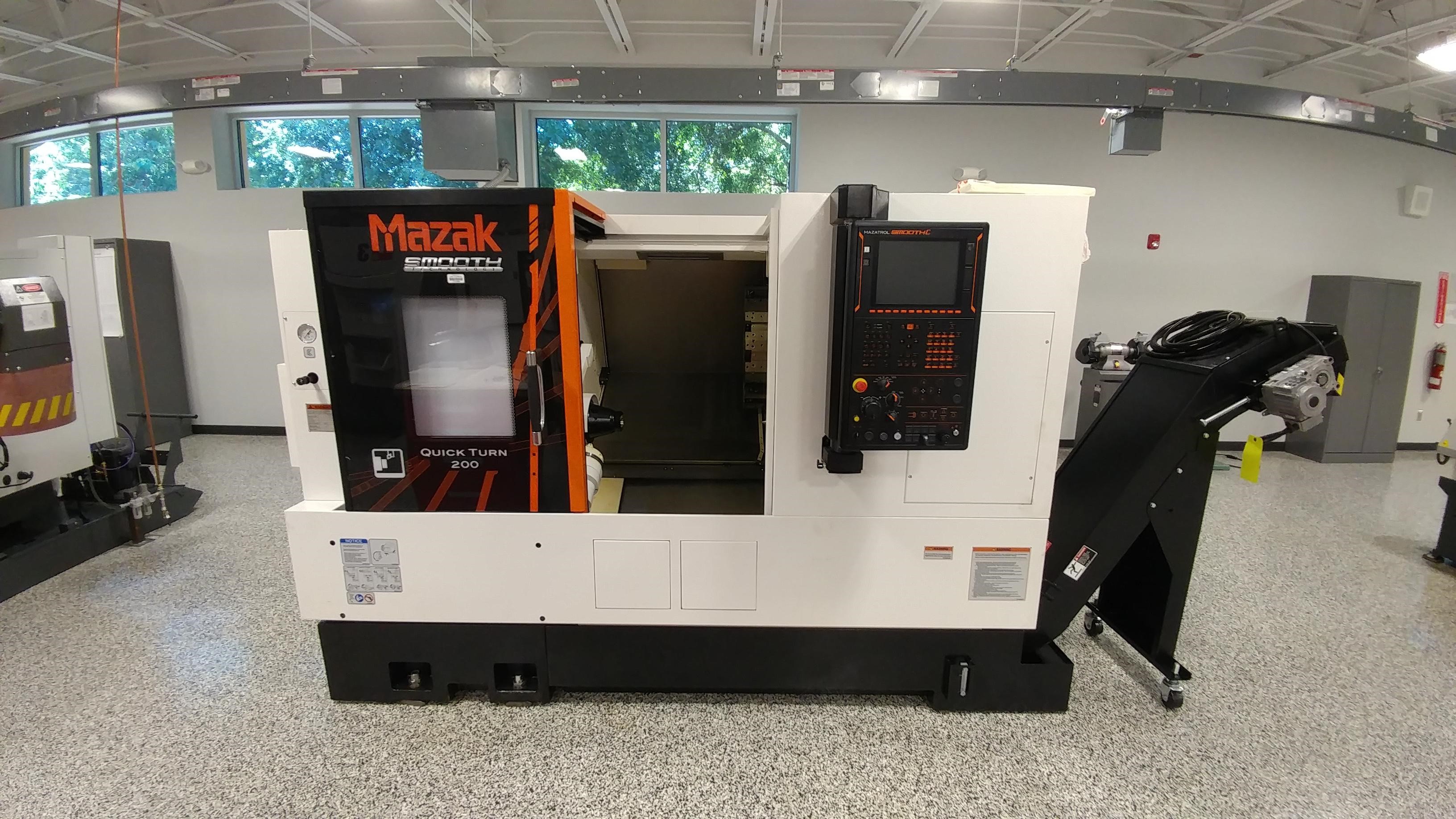 TRANSPORTATION & LOGISTICS
Automotive Service Technology
The student in the picture is practicing his tire changing skills and learning how to position the wheel on the machine in order to keep from damaging the TPMS sensors that new vehicles have as standard equipment.

Diesel Technology Technician
The Diesel program received a brand new Kohler diesel engine from PowerTech Generators this week. We are excited to implement it into the curriculum and start working on it. A big thank you to PowerTech for the donation.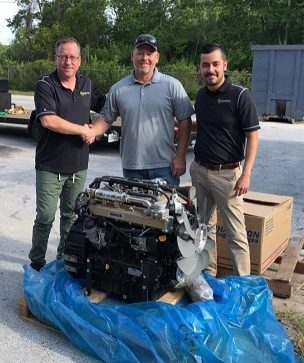 ADULT EDUCATION
GED Prep
So far we have 40 High School graduates on the graduation program! There are many students who are close, with only one or two subjects left to go. Graduation is 10:00 am, June 14th at Lake Sumter State College, for our high school graduates. You still have time…. Congratulations to all of you!