HEALTH SCIENCE
Medical Assisting
The Lake Technical College Medical Assisting program earned continuing CAAHEP accreditation during the January, 2019 Commission meeting. CAAHEP (Commission on Accreditation of Allied Health Education Programs) is a programmatic postsecondary accrediting agency recognized by the Council for Higher Education Accreditation. We are held to very high standards through this accreditation. If you would like to learn more, click on https://www.caahep.org/Home.aspx.
HOSPITALITY & TOURISM
Professional Culinary Arts & Hospitality
Baking and Pastry Arts
Students from the Professional Culinary Arts and the Baking programs prepared a special event for Lake Cares Food Pantry and the "Necklace Ladies." This very unique fundraiser provides for a way to raise $50,000 for this Mt. Dora organization. A delicious array of desserts and appetizers were served on Thursday evening. To learn more about Lake Cares and Bella (the name of the necklace), check out this website: https://www.lakecares.org/diamond/88-the-diamond-endowment-the-story.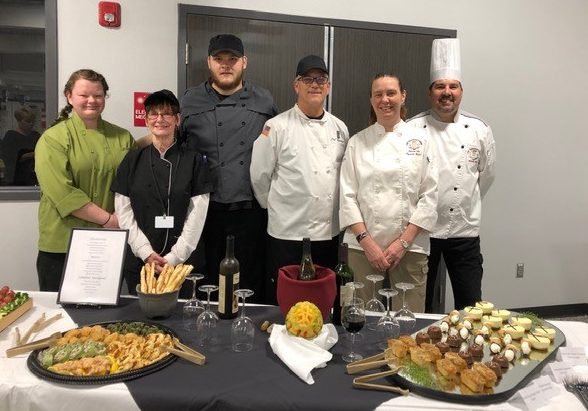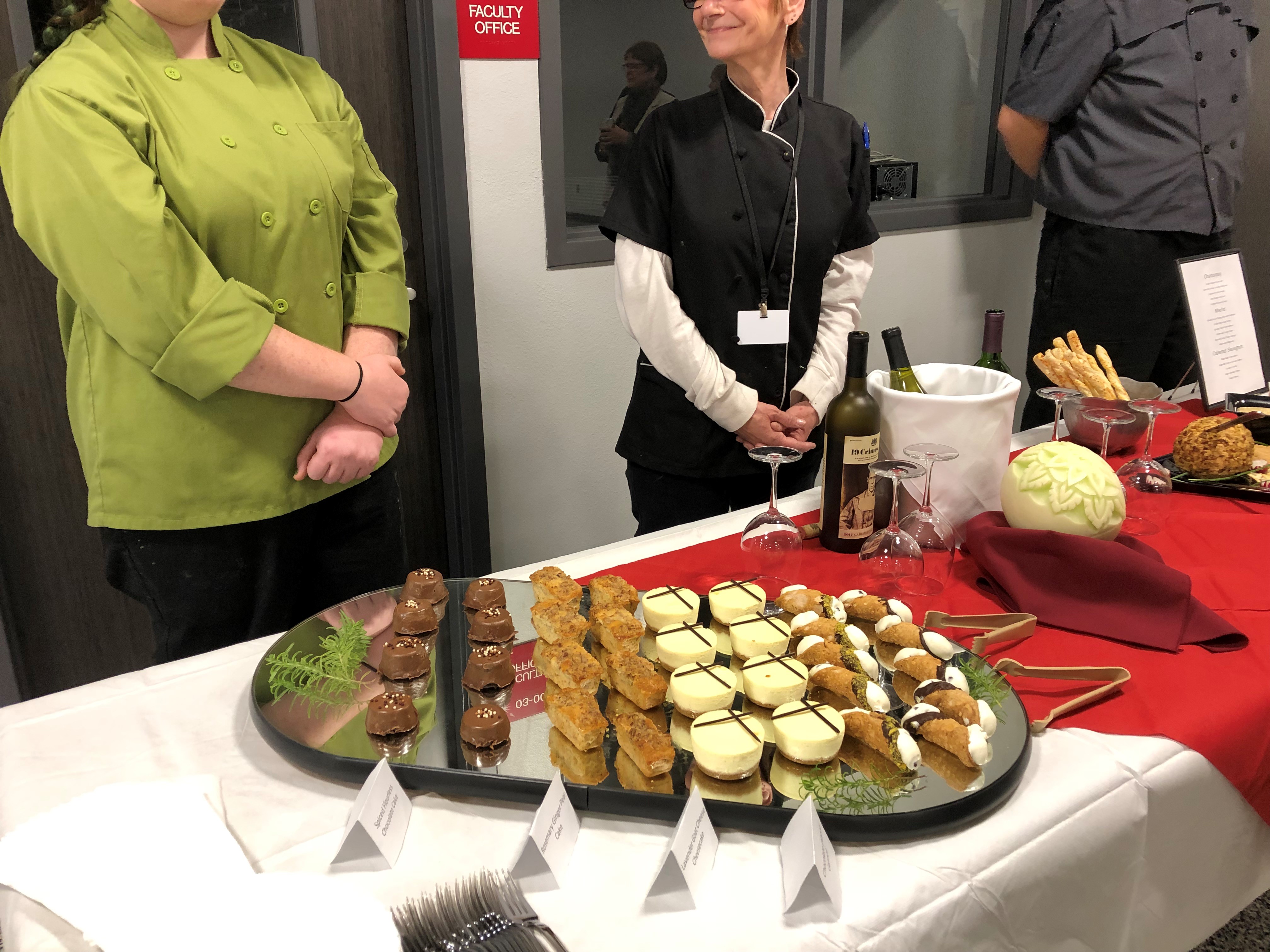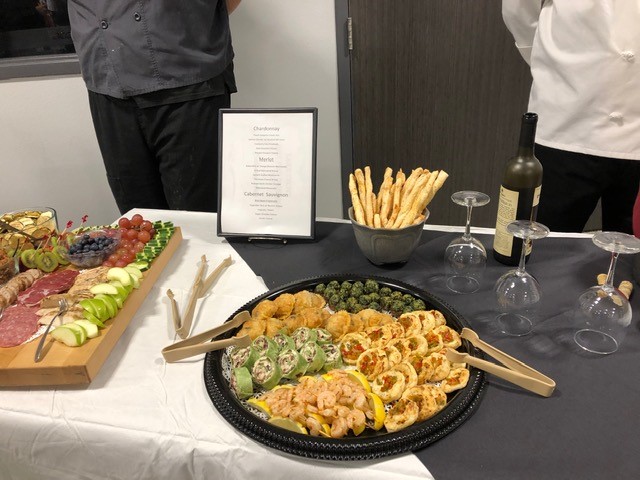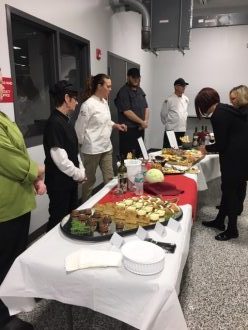 INFORMATION TECHNOLOGY
Enterprise Desktop and Mobile Support Technology/Applied Cybersecurity
This week, some students have been conducting group study sessions covering the CompTIA A+ exam while others have been diligent in their studies for the Network+/Security+ material. Their hard work has been paying off too. Two students tested. One student passed the first half of the exam, while the other fully obtained his A+ certification!
LAW, PUBLIC SAFETY & SECURITY
Florida Law Enforcement Academy
Congratulations to three new Eustis Police Officers who just graduated from Lake Tech's Academy. Stephen Parker, Nicholas Pinson and Zachary Steele took their oath of office from Chief Calhoun
https://www.facebook.com/EustisPD/videos/767468786941867/?t=1
MANUFACTURING
CNC Production Specialist
This week, the students were finishing up a sample mill part. They took the project from blue print to CAD to CAM to machine to first article quality report. In addition, the students continue to work with the welding students in their fabrication and welding projects.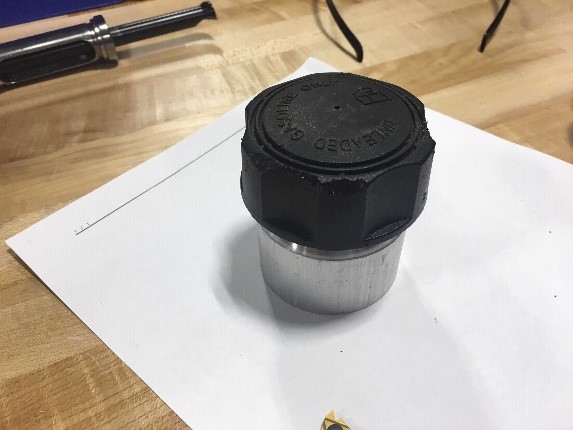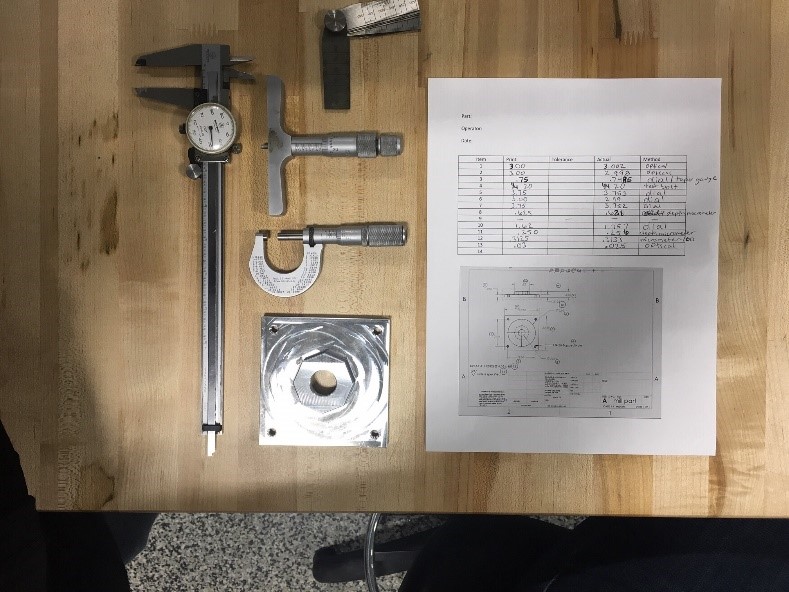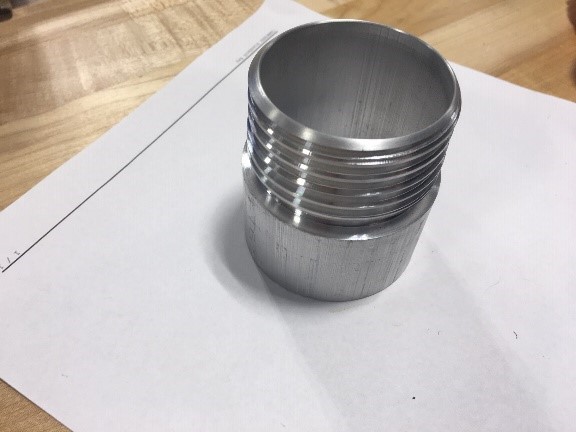 TRANSPORTATION, DISTRIBUTION & LOGISTICS
Auto Service Technology
The student in the pictures is working on her electrical wiring diagram identification skills. She will be working on getting this engine to run on the stand. This is a difficult skill but she has accepted the challenge and we have no doubt she'll be able to accomplish it.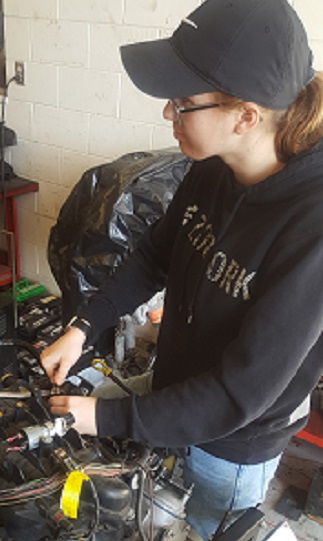 Diesel Systems Technician
The last couple of weeks have been very busy. The students have been working on rebuilding 10 speed transmissions, diagnosing engines problems, learning to read and use precision measuring tools and working on customer's equipment.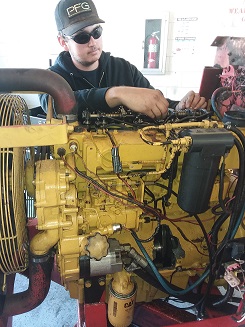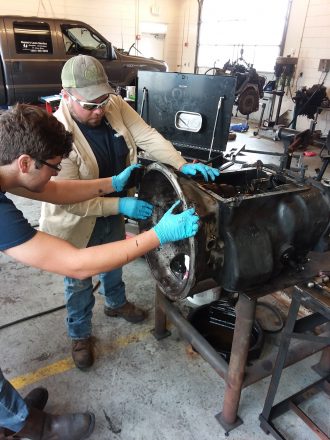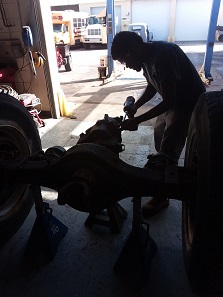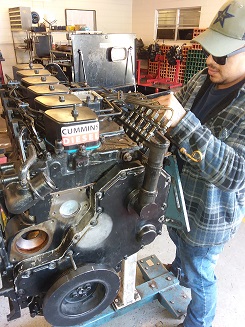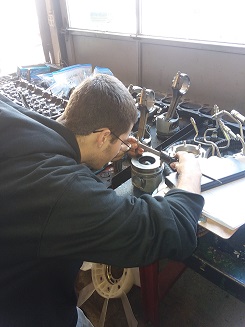 ADULT EDUCATION
Adult Basic Education
Adult Education students were excited to tour the Automotive Collision Technology Technician (ACTT) facilities to observe students in action. Mr. Beliveau described what the ACTT students were doing with each project and followed up with a question and answer session. He also shared information about the program entry requirements and opportunities for employment and advancement in the industry.
In a follow-up discussion of the visit, one student commented, "I really like the welding and some of the mods the students were doing. I also like the fact that there are more women in the field. Hands on, in my opinion, is the best way to work. I really like that you can take something most people wouldn't even look at twice, and flip it to make it everyone's dream car or truck."
Thank you, Mr. Beliveau, for welcoming our students and sharing your excitement for your program!