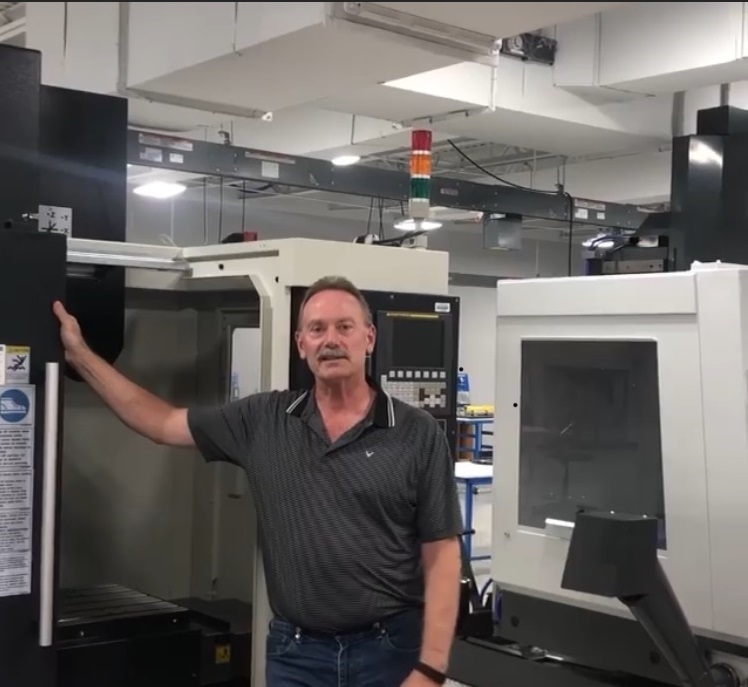 Lake Technical College is pleased to introduce our newest faculty member, Mr. Dave Felker. He brings a wealth of experience from both industry and education, and is excited to join the Lake Tech family as the CNC Production Specialist (machining) instructor.
After 30 years in the Connecticut Technical High School and Community College system, he has relocated to Florida and is looking forward to the warmer weather and enjoying the beautiful lakes in our area! His work experience has provided him the opportunity to be involved in many aspects of the manufacturing field for the past 40 years. He worked for General Dynamics Electric Boat where he was responsible for machining parts for nuclear powered submarines. During his career, he did R&D work for an engineering company that encompassed both design and machine work. Mr. Felker has multiple NIMS certifications and is a proud member of the Eastern Advanced Manufacturing Alliance.
Dave is excited to be teaching at Lake Technical College and looks forward to meeting, contributing, and working with the local manufacturing companies, as well as with the people within the community.