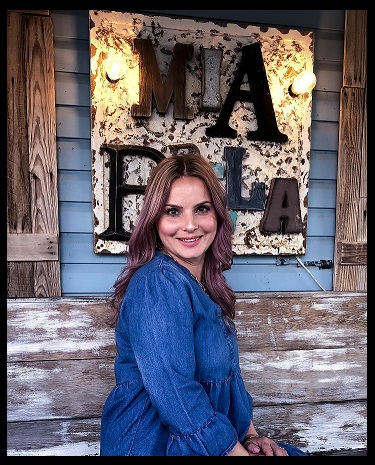 Lake Technical College is proud to announce the 2021-22 Student of the Year is Cosmetology student, Alesia Averill of Mount Dora. Alesia stated "It was an honor to be nominated with 7 other students for this award and I was definitely surprised and shocked to hear my name called out at the graduation ceremony." Each year faculty members nominate students who demonstrate professionalism, teamwork, academic achievement and an exemplary attitude towards students, faculty and staff.
Alesia came to Lake Tech understanding the importance of determination. Alesia grew up in the post-Soviet country of Belarus where she worked as a Social Worker. She immigrated to the United States, found a sense of security, and began pursuing future entrepreneurship opportunities. Alesia's goal is to own her own salon. She is drawn to cosmetology because she understands how important self-image is to the psychology of an individual and states, "I want to celebrate their triumphs and console them on the difficult days. I want to help people look their best inside and out. "
When asked what she would say to others to encourage them to pursue a career technical education, she mentioned "If you want something, you can do it! Follow your dreams and follow your heart. If I can do this in my 30's with a husband, 2 young children and from another country – you can too." Alesia expressed how grateful she was for her instructors, Tonia Whalen, Bonnie Holcomb, and Charity Correa. Alesia confidently said "My instructors made every effort for anyone that wanted to succeed, would succeed!"
Alesia built self-confidence in herself at Lake Technical College and is returning to the workforce after 7 years of raising her children. She is currently working as an apprentice for Mia Bella Salon & Spa in Fruitland Park and is actively building her clientele.
Alesia believes she has a good basis for a lifelong career and describes her experience at Lake Tech as amazing.