Speaker Coach (on 365 only)
If you haven't tried out Microsoft 365 yet, then you should. There are some cool tools that you can use. We all have a Microsoft 365 account. To access it you can either go to the District's ClassLink and choose the Office 365 Apps icon OR you can go to office.com and log in with your District credentials.
Speaker Coach is a tool that I tried out and love. It evaluates your presentation and will tell you if you are using too many fillers "ums", if you were original (not reading from slides), your pacing, and more.
Slideshow>Rehearse with Coach
Click Start Rehearsing Button and speak through your presentation. Presenter coach will give you "real time" feedback while you are speaking and also at the end will deliver a report. To access the end report click Pause, Escape and get a report on your presentation: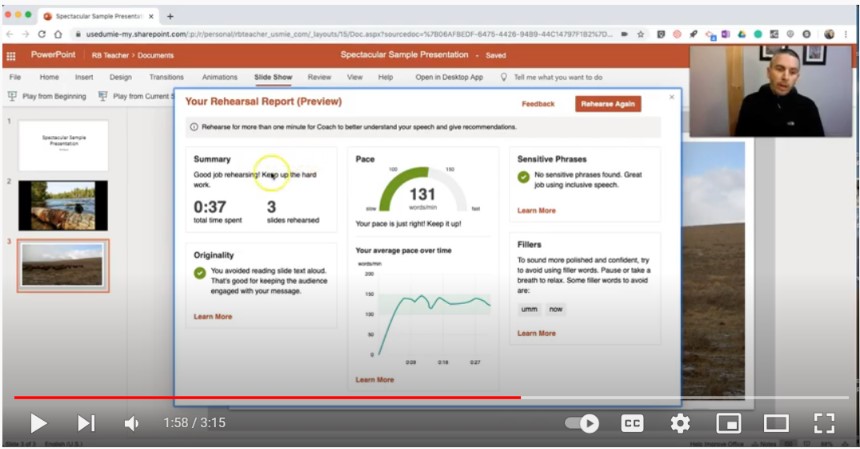 If you have a camera on your computer, you can choose "Body Language" and it will evaluate your body language too. Impressive!
Check out this brief video: https://www.microsoft.com/en-us/videoplayer/embed/RE47UF4?pid=ocpVideo0-innerdiv-oneplayer&postJsllMsg=true&maskLevel=20&market=en-us