Academic Affairs
Arts, AV Technology & Communication
Two students from the Digital Design program and one student from the Administrative Office Specialist program attended the Leesburg Chamber Sunrise Breakfast meeting with Dr. Culpepper on Thursday. The speaker was Mr. Ken Knorr, CEO of Th@t! Company in Leesburg. The students enjoyed learning about how social media can be used to grow a business.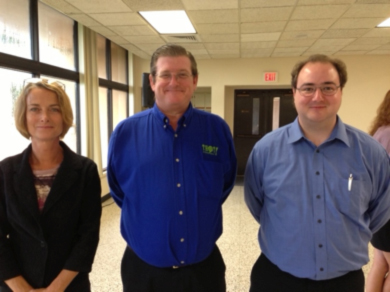 Business Management & Administration
This week the Business students welcomed Mr. Blain Barton, a Senior IT Pro Evangelist from Microsoft, as a guest speaker. He has been with Microsoft over 20 years. He began his career on the production line; putting instruction manuals in program development kits and has worked his way up. He has worked on projects with Bill Gates. He spoke about different Microsoft Certifications and the reasons why it is important to earn a certification. He also talked about the culture of working at Microsoft and new products that Microsoft will be offering. Mr. Barton described using the "cloud" as a platform to store data as well as the application programs. He concluded his presentation by giving one lucky student a copy of "Office 365 Professional" software.
Earlier, Joyce Williams gave a presentation about her experience on a co-op program with Florida Air Design Inc. The company designs HVAC systems for both new and existing homes and businesses. She talked about how she would use different technologies to obtain information about not only the size of a building but also how the building was designed and built. She would then take this information and enter it into other technologies which determine the load requirements and flow. It is a very complex process.
In class, the students worked with developing plans for a large meeting with people coming from across the county. They also worked on advanced PowerPoint presentations and personal finance. In personal finance, the students began to understand the concepts of the "future value" and the "present value" of money.

Health Science
The Nursing Assistants graduated on Thursday! Instructor Kathy Girard was very proud of this group who are entering this very important career field.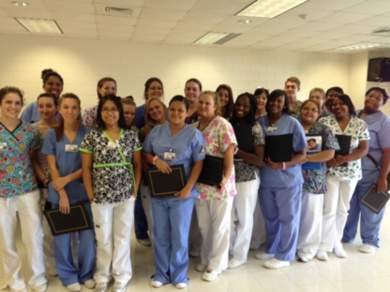 Hospitality and Tourism
Lake Tech's Program Advisory Committee/Business Partner reception was held on Tuesday evening in the lobby on the main campus. Following the reception, the advisory committee members will meet in their given program areas. Each of the career-technical education certificate programs has an advisory committee made up of members from business and industry that provide guidance for program development. Committee members meet several times each year to give input on program curricula. They play a key role in the success of Lake Tech by serving as guest speakers, making donations, hiring our grads, and providing co-op opportunities.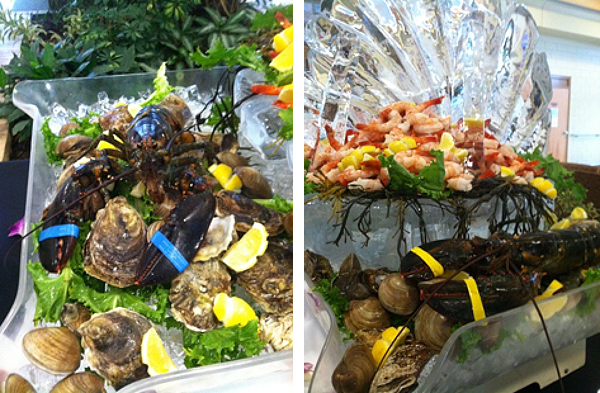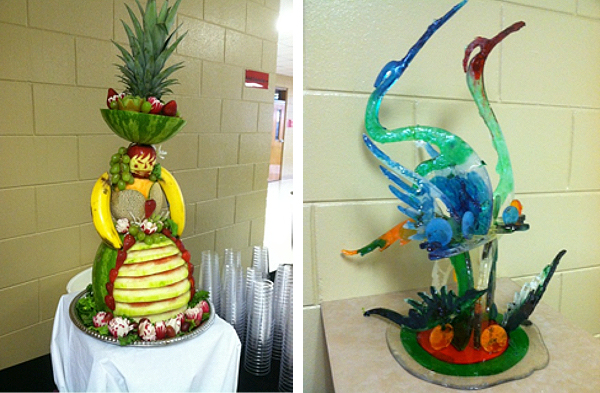 Law, Public Safety, & Security
The 17th Annual "Beat The Sheriff 5K" took place in Downtown Inverness on Saturday. This event is hosted by the Citrus County Sheriff's Office. Lt. DeLibro and seven recruits all had a great time participating and meeting Sheriff Jeff Dawsy at the end of the race. Two law enforcement recruits took home medals and placed first and third in their respective age groups and four of them were awarded certificates for "Beating the Sheriff!" Again, everyone had a great time and look forward to next year's race!
Adult Education
This week The Adult Education faculty and students celebrated Florida Adult Education and Family Literacy Week. We asked for guest readers to come in and read to our GED/AAAE and ESOL classes. Thanks to Dr. Sherie Lindamood, Mrs. Melissa Stephan, Mrs. Deanna Thomas, Mr. Art Seidner, and Mrs. Colleen Avelli for reading selections that were motivating, entertaining, inspiring, and thought provoking. When is the last time someone read something to you? The students enjoyed it and joined in discussions about the readings and were encouraged to go home and read to their children, or anyone who would listen. Barbara Perry from the Lake County Library System also came the class and informed the students on what the library has to offer and signed them up for library cards.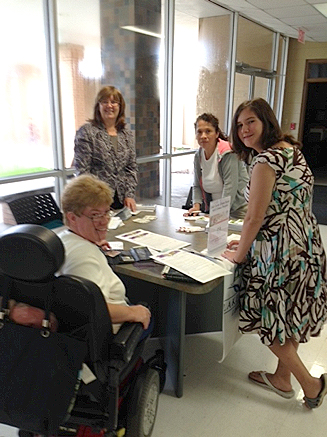 Student Affairs
Megan Bateman and the members of the Admissions Team are supporting the Eustis Fire Department's fundraiser for Breast Cancer Awareness. See Megan if you would like to purchase a shirt.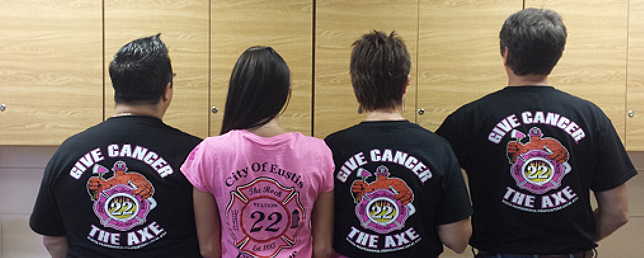 LAKE TECHNICAL CENTER JOINS PEARSON VUE NETWORK TO OFFER
ACCESSIBLE AND SECURE CERTIFICATION TESTING
Lake Technical Center has signed an agreement with Pearson VUE, the computer-based testing (CBT) business of Pearson, to test candidates pursuing key industry certifications from leading IT programs, such as Cisco, CompTIA, EMC, HP, LPI, Oracle and VMware. Pearson VUE believes testing and certification is at the heart of the learning experience, and Lake Technical Center will play its part by offering accessible and secure testing to candidates.
Pearson VUE's advanced system administers exams on behalf of hundreds of businesses, boards and organizations around the globe through the world's largest most secure test center network. The system enables candidates to register and reschedule their tests online or through a Pearson VUE call center.
"We're very excited about our new partnership with Pearson VUE," said Dr. Diane Culpepper, Lake Technical Center Director. "The Pearson VUE Testing System is the most powerful available and gives us unparalleled control and flexibility over our ability to manage our business our way and the agreement means we can easily offer same-day testing, or bring testing to our customers' locations. We're pleased to partner with a company whose industry status, technology and passion for excellence will allow us to provide even greater service for our customers."
The list of certification tests available from test sponsors through the Pearson VUE system is continually growing. Test results are quickly transmitted back, ensuring the candidate's certification status is promptly updated. Ray Murray, Vice President – Business Development, Pearson VUE said, "We are proud to welcome Lake Technical Center to the rapidly growing global network of Pearson VUE Authorized Test Centers. Together, we are providing even more candidates with the opportunity to obtain meaningful certifications and advance their careers." Pearson VUE delivery of exams has continued to increase rapidly in recent years, with the company delivering 10 million exams in 2011.
In the Community
The Orphans' Rock Thrift Shop located on Route 19A in Mount Dora has a wide inventory of professional clothing including shoes, ties etc. Many of the items our students can use for interviews and jobs. Chuck Durante has some $25 clothing vouchers that our students can use – so if you have a student who is interested, have them see Mr. Durante. Thanks especially to Marvina Hooper who made the initial connection.
The Adult Education instructors are attending the ACE Conference in Orlando this week.
Jack Miller will be attending the Umatilla Chamber breakfast on Thursday. The guest speaker is Robert Chandler, Director of Lake County Economic Development & Tourism.