In the Weeks Ahead at Lake Technical College
State SkillsUSA Competition – A Good Time Was Had by ALL!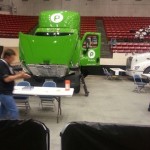 opens IMAGE file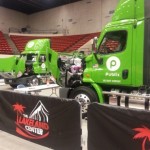 opens IMAGE file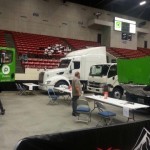 opens IMAGE file
opens IMAGE file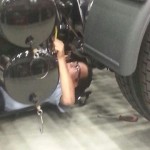 opens IMAGE file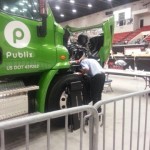 opens IMAGE file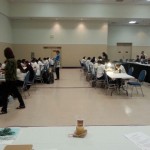 opens IMAGE file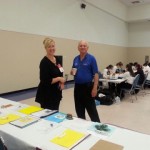 opens IMAGE file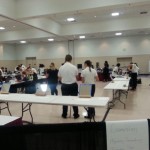 opens IMAGE file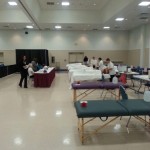 opens IMAGE file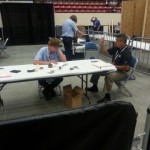 opens IMAGE file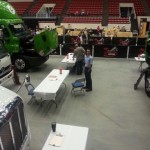 opens IMAGE file
opens IMAGE file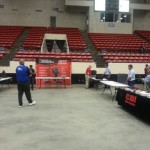 opens IMAGE file
opens IMAGE file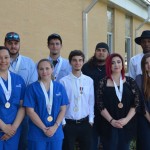 opens IMAGE file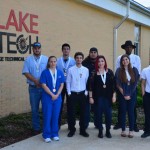 opens IMAGE file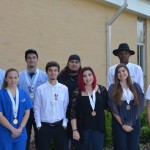 opens IMAGE file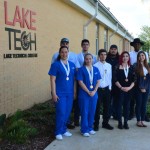 opens IMAGE file
National Look Alike Day Competition, May 20
National Adult Education Honor Society, May 24, 3 pm in EMS Building
National Technical Honor Society Induction Ceremony, May 25, 2 pm at IPS
Academic Affairs
ARCHITECTURE & CONSTRUCTION
Introduction to Construction – A new course will be offered this fall called Introduction to Construction. This 100-hour course will provide students the opportunity to earn their OSHA certification along with construction industry basics in order to be employable in the field. Local contractors and construction company owners developed a competency list of skills and knowledge entry level workers need to have to be successful on the job.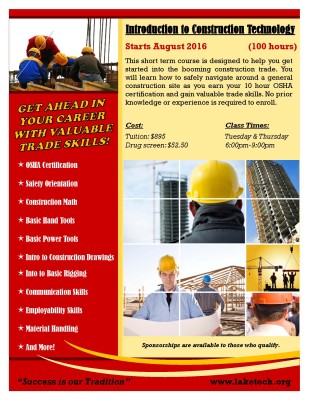 opens IMAGE file
BUSINESS MANAGEMENT & ADMINISTRATION
Administrative Office Specialist – The Administrative Office Specialist students celebrated Administrative Professionals Day on April 26 by providing brunch and gifts for the Lake Tech administrative professionals. The Lake Tech employees had the opportunity to share what they liked about working in this field and any challenges they may encounter in the workplace.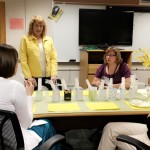 opens IMAGE file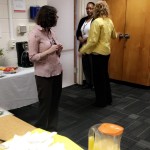 opens IMAGE file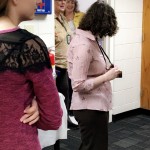 opens IMAGE file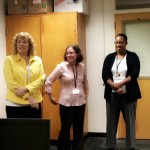 opens IMAGE file
HEALTH SCIENCES
Practical Nursing – On Saturday April 23rd, students from the part-time and full-time Practical Nursing classes had a chance to assist with sports physicals with a local orthopedic group at the Villages High School. There was learning and fun that day.
opens IMAGE file
Ems Programs – A big thank you to the Paramedic students Emily Fisher and Neilia Rilley and EMT student Phil Faro for their help with the 2016 Partners for Success gathering held at Lake Receptions on April 19, 2016.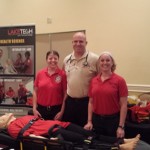 opens IMAGE file
Medical Assisting – Candace Perkins won Gold and Chio Miramontes won silver at the state competition for SkillsUSA.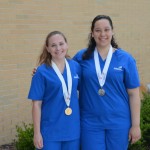 opens IMAGE file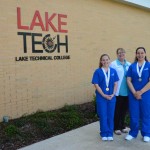 opens IMAGE file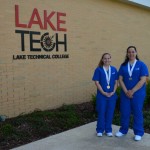 opens IMAGE file
INFORMATION TECHNOLOGY
A Cybersecurity program will be added in August so students can add advanced security skills learned in CSIT. Cybersecurity is an in-demand career field.
LAW & PUBLIC SAFETY
Law Enforcement Academy / Correctional Officer / Law Enforcement Academy Day Class – With about approximately half of the recruits' LEO classes under their belts, the instructors took their time to line up field trips to downtown Tavares where they were allowed the chance to view two main aspects of Lake County's Sheriff's Office that work hand-in-hand with patrolling: corrections and dispatch. The unique type of insight that was given to the recruits concluded on Thursday with a trip to the range where they met with members of Orange County and Astatula's K-9 Unit. Officer Hughes, who is actually one of the recruits' father, introduced the topic of house searches which was followed by the class simulating their own. If anything, this week gave the recruits plenty to learn from having such interactive and memorable experiences.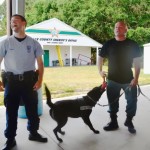 opens IMAGE file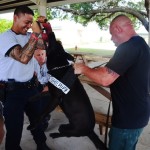 opens IMAGE file
opens IMAGE file
Over the weekend, the recruits helped out the Leesburg Police Department and Lake County Sheriff's Office in providing traffic assistance with the Leesburg Bike fest. The recruits worked in shifts throughout the weekend assisting pedestrians cross several intersections.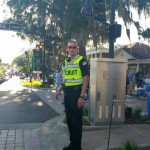 opens IMAGE file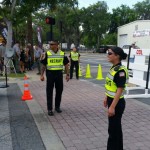 opens IMAGE file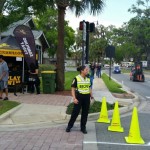 opens IMAGE file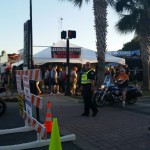 opens IMAGE file
Correctional Officer – The class finished all their classroom work with the last chapter on facility emergencies. The class now starts working on their high liabilities blocks of instruction starting with firearms. The recruits are relieved that the majority of the book work is complete and are ready to get out to the range.
Law Enforcement Academy Evening Class – Graduation was held on April 27 for the evening class of Law Enforcement recruits.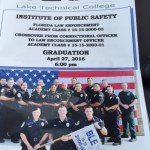 opens IMAGE file
TRANSPORTATION, DISTRIBUTION & LOGISTICS
Auto Service Technology – Students finished the installation of the 6″ lift kit on the GM truck and they were impressed with the final product and all the knowledge they've gained in the process. Our new students have been learning all about small engine operation, diagnosing and disassembly and how it all goes hand-in-hand with automotive engines.
opens IMAGE file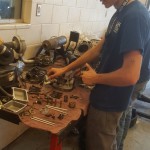 opens IMAGE file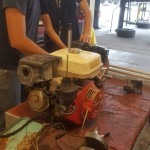 opens IMAGE file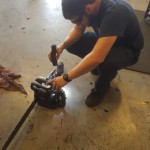 opens IMAGE file
Diesel Technology – Congrats to Mr. Ron Francis! His name was selected from the drawing for the lamp made in the Diesel Technology program. All proceeds will go to SkillsUSA for the national competition.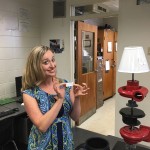 opens IMAGE file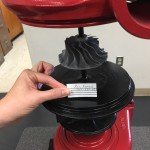 opens IMAGE file
ADULT EDUCATION
Adult Basic Education and GED Prep – We were geared up and excited for the career fair on Tuesday, May 3rd. Many of the students were buddied-up and given a job search assignment wherein they have to approach, communicate, ask questions, hand in a resume, and obtain a business card from two business representatives at the fair. As a large group, the students reviewed a video about preparing for a job fair. Video links submitted by Ms. Sonya Rosenglick were a great help in generating class discussion.
Mrs. Girard's "Preparing for a Career" blog (http://msgirard.edublogs.org), provided information for students to work on planning steps toward their career. They watched the video and PowerPoint lesson on "Career vs. Job" and could comment on the information they learned.
In reading classes, one day a week is designated for real-life-reading applications. This week, students created resumes and cover letters as well as engaged in the SkillsTutorTM Career Pathways lessons and videos regarding searching for jobs, interviewing skills, employee-employer relationships, and preparing yourself for a career instead of just a job.
Technology skills were greatly expanded as students downloaded, saved, transferred to flash drives, edited, and printed their documents. It was great to see the techno-savvy students assist their peers- as well as to see the smiles of empowerment upon faces of students who never thought they'd be able to make a resume…or have enough to put down worth making a resume!
To celebrate Arbor Day and Earth Day, Mrs. Netherton gave a demonstration on how to properly prune a tree. One of the trees planted a few years ago in the courtyard as a memorial for the wife of Joe Baxter, a current member of the Lake Tech Charter Board, was in need of care. Mrs. Jennifer Trotter, their daughter, pointed out that it was looking quite overgrown, so this provided a learning opportunity for our students. Discussion ensued about proper tools (and keeping them sharpened), proper pruning procedures, tree growth habits, the importance of trees for our world, and the process of photosynthesis. Check out the new look in the courtyard. How will you celebrate Earth Day?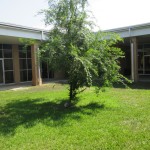 opens IMAGE file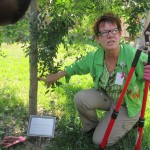 opens IMAGE file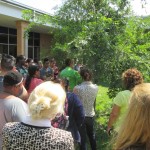 opens IMAGE file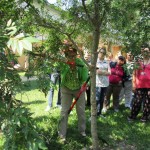 opens IMAGE file
Student Affairs
Career Fair – May 3, 9– 11 am – The 4th Annual Lake Technical College Career Fair was a big success. Sonya Rosenglick outdid herself working with local businesses. Samantha Hayes, the secretary from the Institute of Public Safety, assisted Sonya in this project. Over 38 companies participated. Many of the participants commented on how prepared the students were. CareerSource offered workshops on job searching, planning for an interview, and what not to say in an interview. Several students received job offers.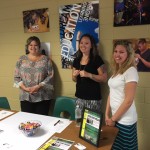 opens IMAGE file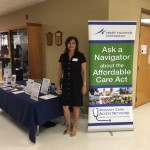 opens IMAGE file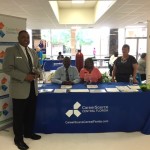 opens IMAGE file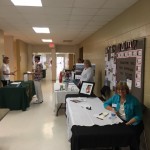 opens IMAGE file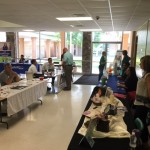 opens IMAGE file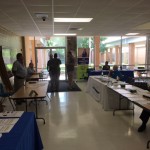 opens IMAGE file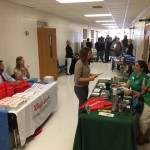 opens IMAGE file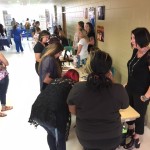 opens IMAGE file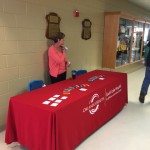 opens IMAGE file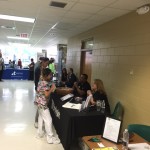 opens IMAGE file
A special thanks to the following local employers who attended.
| | | |
| --- | --- | --- |
| Ratner Companies-Haircuttery | Melissa Camp | Hair Salon |
| Lake County Sheriff's Office | Shea Aldrich | Government/ Law Enforcement |
| Bella Toscana Spa | Cheryl Sweat or Donna Wilson | Spa |
| Lake-Sumter State College | Betty Downey | College |
| Insight Credit Union | Tricia Guido | Banking |
| WDW Swan and Dolphin Resort | Ileana Rincon | Hospitality |
| Interim Healthcare | Shelby Contini and Janice McNeil | Home Health Agency |
| Superior Residences | Casey Polk | Assisted Living |
| Right at Home | Chandra Aiken | Home Health Agency |
| Home Companions Home Health | Kellie Keith | Licensed Home Health Care |
| Massey Services, Inc. | Al Feliciano/Darrell Bowens | Pest Management |
| Central Florida Health Alliance | Micaela Sprovieri | Hospital |
| ResCare HomeCare | Greg Church | Home Health Agency |
| Cals barber and beauty salon | Nan pike | Salon |
| All Coast Therapy & Home Health | Rose Murgidi, Gina McCandless | Home Health |
| CareerSource Central Florida | Donna Andrews | Career Services |
| Lake Sumter State College | Nancy Muenzmay | Business Resources and Workforce Development |
| Goodwill Industries | Theresa Elliott | Job Connection Center |
| Town of Lady Lake | Tamika DeLee | Local Government |
| Randstad Staffing | Chris Dunaway | Staffing |
| Labor Ready | Teri Conrad | Temporary Staffing |
| Mack Concrete | Tom Holmes | Precast concrete/construction |
| Spherion Staffing Services | Katie Moberg | Staffing firm |
| Compass HRM | Laurie Zak | Human Resources |
| Walgreens | Jarrod Erdman | Retail Pharmacy |
| Lakeview Terrace Retirement Community | Tammi Frisbie | CCRC |
| Gerber Collision & Glass | Bruce Hartley | Auto Body |
| Avante' at Mount Dora | Ashley Adams | Skilled Nursing Facility |
| South Lake Hospital | Kelly Christy | Hospital/Healthcare |
| Amazing Senior Home Care | Machelle | Home care |
| Jenkins Auto Group | George Barlow | Automotive Repair |
| Community Health Centers Inc. | Esmeralda Batiz | Healthcare |
| Wells Fargo Bank | Mike Hallo | Banking |
| Primary Care Access Network/Lake Cares Food Pantry | Nancy Bennett | Marketplace Health Insurance Navigator |
National Technical Honor Society – The NTHS Induction Ceremony will be held on May 25 at 2 pm in Room 302 at the Institute of Public Safety campus.
Career Success Center Room 208A – The Career Success Center is open on Mondays (11 am until 6:30 pm), Wednesdays and Fridays (8:30 am until 4 pm). Services offered include developing and refining resumes, cover letters, and portfolios, interviewing techniques, job search assistance, and much more. Please share this information with students and graduates. The Career Success Center is located in Room A-208.
Remaining Workshops Scheduled for Spring 2016:
Monday, May 9, 2:45-4:00 pm, Job Interview Skills Workshop
Wednesday, May 25, 2:45-4:00 pm, Professional Skills in the Workplace
Please sign up by contacting Ms. Rosenglick via phone or email, (352) 589-2250, ext. 1855 or rosenglicks@lake.k12.fl.uscreate new email
Office of Student Success – If you would like to schedule a study skills, test taking, or stress management workshop for your students any time during the semester, contact Dr. Lindamood. Or, you might like to invite Dr. Lindamood to make a brief appearance in your classroom to introduce herself to your students and explain her role as Student Success Counselor. She can assist your students with anything that may compromise their success: academic challenges, personal problems, and/or financial issues. Dr. Lindamood is a great resource for instructors and students.
LAKE TECH WALKING CLUB
The Lake Tech Walking Club (LTWC) meets on Mondays, Tuesdays, and Thursdays at 4 pm. The group will be participating in the Inaugural Twilight 5K in Downtown Mt. Dora on May 5th at 7 pmopens in a new window. If you are interested in walking with the group or participating in the Twighlight 5K, contact Lilliana at ext. 1820.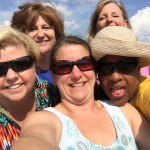 opens IMAGE file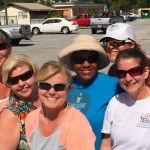 opens IMAGE file
LAKE TECH THEATHER CLUB
Career Advisor Russell Darst was cast in the production of "Once Upon a Mattress" at the Bay Street Playhouse. Fifteen Lake Tech employees attended the final production on May 1. Russell, you sure have some moves!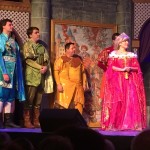 opens IMAGE file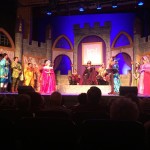 opens IMAGE file
Sharing Our Story…
The monthly South Lake Chamber Technology Committee will be meeting at Steamroller Studios in Eustis. This company is owned by a Lake Tech graduate. Check out their website at http://www.steamrollerstudios.com/. Melissa Stephan, Aramis Martinez, and Tom Netherton will be attending this meeting and taking the tour.
Kim Frazier will represent Lake Tech at the Umatilla Middle and High School Career Fairs, May 13 and May 20, sponsored by the Umatilla Chamber of Commerce.
In the News…The South Lake Tablet

opens in a new window

, an online newspaper, ran the story about Chelsea from Auto Collision who won the WIN scholarship.
Why Do We Give Tours….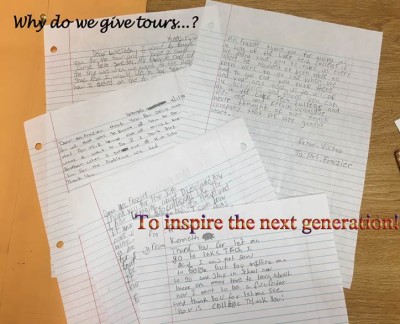 opens IMAGE file
Tech Tip