In the Weeks Ahead at Lake Tech
CareerSource Central Florida to visit Lake Tech's Institute of Public Safety, April 20
Lake County Manufacturing Career Fair, April 23, 1-4 pm, Lake Square Mall
Lake Tech and local IT Industry Focus Group, April 23, 4 – 5 pm
Buy your Caps and Gowns now – Deadline to order for June Graduation is April 24.
Relay for Life, April 24-25
SkillsUSA State Competition, Lakeland, April 26 – 29
Lake Technical College Career Fair, May 1
Dinner with the Teacher, May 7, 6 pm
Academic Affairs
Arts, AV & Technology
Digital Design – Steven Peterson (Digital Design 2), who will graduate next Wednesday, began his first week of employment with Creative Why, a new ad agency in Leesburg. We're thrilled that his training at Lake Tech qualified him for such a great career start in the graphic design industry, and looking forward to seeing the exciting marketing materials he will get to produce.
Matt Hyland, who is dual-enrolling from Mt. Dora High School, has been accepted to UCF and UF. He is exploring the field of video production and plans to use his training from Lake Tech to work in graphic design while he is in college.
Digital Design 2 students are winding up three weeks of designing custom movie posters and magazine covers as a fundraiser for SkillsUSA. This highly intensive digital work that brought new meaning to the term "Photoshopped", has been grueling but fun! We plan to have them printed next week, and look forward to exhibiting these unique and extremely creative Lake Tech "stars".
Digital Design 1 students are also creating a custom Firefighters class calendar which showcases 13 images of students in this dynamic program. They are on sale for $25 through the Digital Design program. 100% of the profits go toward our SkillsUSA student organization and contest expenses. Contact Kerrie Johnson (instructor) to place your order. Credit cards are accepted in the Business Office; then bring your receipt or cash to the Digital Design classroom in B-Building of the main campus.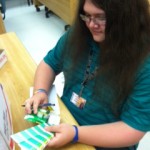 opens IMAGE file
Business Management & Administration
Accounting Operations / Administrative Office Specialist – Since classes started in January, our business class has been involved with the United Way VITA program. First, we spent several weeks learning how to complete income taxes, while earning two IRS certifications. Second, for the last three months members of our class routinely went to Goodwill to help residents of Lake County complete their taxes. The exact numbers are not complete, but over 450 families used this service saving more than $100,000 in preparation fees.
Last week, members of class were recognized by the United Way for their service. In the picture, from left to right, are Don Lucas, Chairperson of the United Way, Callie Messer, Nick Hobbs, Alexis Ramos, Johanna Sanchez, Brandi Baker, Dr. Culpepper, Maralee Whipp, Debra Blair, Austin Via, Mike Gray, Barbara Crewell, Community Services Director, Chuck Durante, and Ana Maria Morgan-Loubriel, President and CEO of the United Way of Lake and Sumter Counties. In addition to being Director of Lake Technical College, Dr. Culpepper is also a Board member of the United Way. Missing students are Brandi Mullens, Jordon Steele, and Jacob Johnson. Mike Gray taught the IRS certification classes and was the main contact and support person for the VITA class. Thanks, Mike, for your support. Congratulations to all for a job well done.
Our students also spent time preparing for interviews by hosting mock interviews. Here we see Carynn Silva being interviewed by Mara Whipp, Nick Hobbs, and Alexis Ramos.
Several of our students will be participating in this year's Relay for Life. This will be Lake Tech's first team in this popular event. The event will begin at 7:00 pm on Friday, April 24, at Ferran Park in Eustis. See the flyers or go to http://main.acsevents.org/goto/LakeTech for more information. You do NOT have to make a pledge to join the team.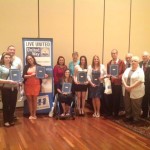 opens IMAGE file
opens IMAGE file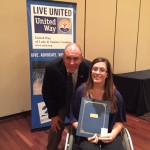 opens IMAGE file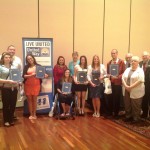 opens IMAGE file
Health Sciences
Pharmacy Technician – The Pharmacy Tech students practiced their compounding skills this week as they mastered these skills that are becoming more needed in the industry. Until the middle of the 20th century, when mass manufacturing took over, most pharmacies prepared drugs to order for each customer. Compounding has made a comeback in many places. Pharmacists and pharmacy technicians in compounding pharmacies can make up custom dosages; avoid allergens, such as gluten; or make gelatin-free capsules for vegetarians.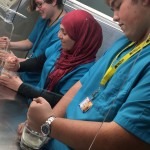 opens IMAGE file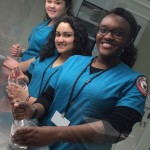 opens IMAGE file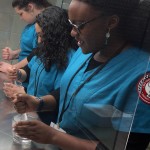 opens IMAGE file
Sandra Wheeles was the first Pharmacy Tech student enrolled in the new program at Lake Tech to take and pass the nationally recognized Pharmacy Technician Certification Exam. She was recently featured in the Orlando Sentinel. Click here to read moreopens in a new window.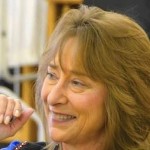 opens IMAGE file
Hospitality & Tourism
Commercial Foods and Culinary Arts – The Culinary students are making bacon! This week, the students cured it and next week it will be smoked. You know the smells coming from the kitchen will be awesome!!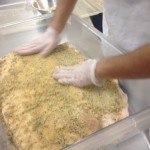 opens IMAGE file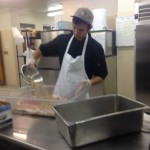 opens IMAGE file
Human Services
Cosmetology – The Cosmetology students provided makeovers to some of the students who will be attending the state SkillsUSA competition next week. The Cosmo students practiced their hair and makeup techniques, while the SkillsUSA students reaped the benefits!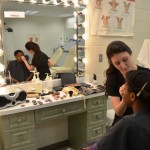 opens IMAGE file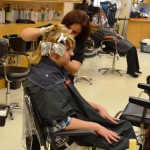 opens IMAGE file
opens IMAGE file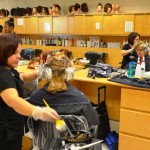 opens IMAGE file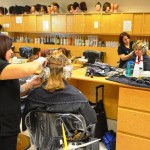 opens IMAGE file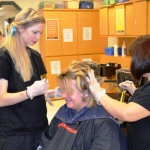 opens IMAGE file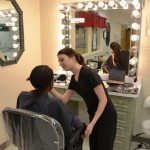 opens IMAGE file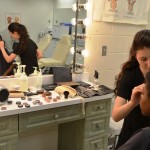 opens IMAGE file
Saturday was SPA DAY in the Lake Tech Cosmetology program. Students and instructors provided a variety of spa services to the public as a fundraiser for SkillsUSA. Of course, the services were just one more way for the students to practice their skills and earn their required services as they prepare for graduation.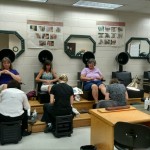 opens IMAGE file
opens IMAGE file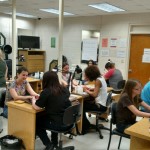 opens IMAGE file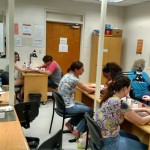 opens IMAGE file
opens IMAGE file
opens IMAGE file
Law & Public Safety
Public Safety Telecommunications (911 Dispatcher) – The second class of Lake Tech's Public Safety Telecommunications program graduated Friday at the Institute of Public Safety. This partnership between Lake Tech, Lake EMS, and the Lake County Sheriff's Office is a great example of how we all work together to provide a skilled workforce in this field. The next class begins in May.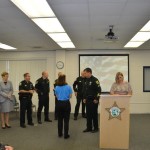 opens IMAGE file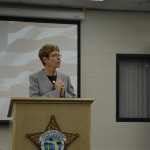 opens IMAGE file
opens IMAGE file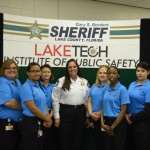 opens IMAGE file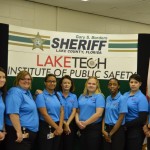 opens IMAGE file
opens IMAGE file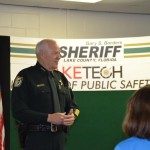 opens IMAGE file
Manufacturing
Center for Advanced Manufacturing – Demolition continues for the new Center for Advanced Manufacturing.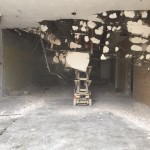 opens IMAGE file
opens IMAGE file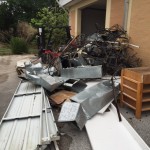 opens IMAGE file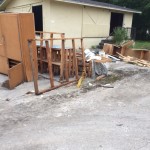 opens IMAGE file
Lake Technical College will be a presenting partner in the first annual CareerSource Central Florida Manufacturing Career Fair. The event will take place at the Lake Square Mall from 1 – 4 pm on April 23. Anyone interested in attending is invited to participate to go.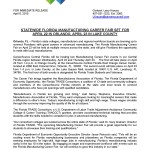 opens in a new windowopens PDF file
Transportation, Distribution & Logistics
Auto Service Technology – We had an awesome week in the Auto Service Technology program. Our students have been learning all about engine performance and how important is to have a good understanding of the main components on the engine to make an accurate diagnosis. In the pictures we have two of our students analyzing and discussing scan tool data in order to come up with a solution to the problem this vehicle is having.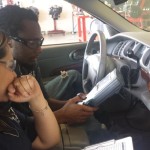 opens IMAGE file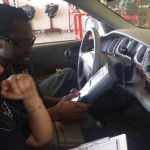 opens IMAGE file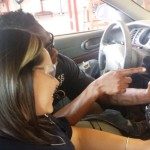 opens IMAGE file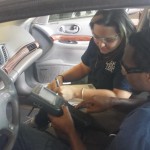 opens IMAGE file
Diesel Technology – Students in the Diesel program spent this week re-sealing a transfer case, fixing the idle on the diesel jeep, and replacing the fuel injection pump on a truck from the Institute of Public Safety. These real world projects help the students experience what it will be like once they become employed.
opens IMAGE file
opens IMAGE file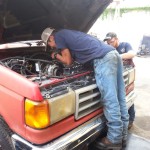 opens IMAGE file
Adult Education
GED Prep – Math can be challenging at times (that's an understatement!). It's great that at Lake Tech, there are times when an instructor can sit with a student to collaborate over a difficult concept such as in Math. The GED® consists of questions that include basic Math to Algebra 2, so it is at times necessary for students to require direct one-to-one assistance. Each GED® student benefits from instructors who facilitate learning based upon the student's individual need. Often this requires a little one-on-one time. Students also work their plan through using both book and workbook materials along with the use of computer programs; many also participate in group activities on a daily basis.
While students continue to walk through their plan, instructors monitor their progress. It is the instructor who gets a feel, based upon each student's performance data, as to when that student is ready for the GED test or for retaking the Test of Adult Basic Education (TABE). At this time, many of our students are being post-tested, which means they are retaking the TABE to determine their progress regarding basic Reading, Math, and Language skills necessary for GED® success. As the end of the semester gets closer, life in the GED classroom gets busier. It's not just a lot of studying going on right now, it's also testing, testing, testing to see what has been achieved! Finally, it also becomes a time of celebration when a student meets a goal such as one student who just recently beat that pesky Math, the final remaining hurdle of getting his GED!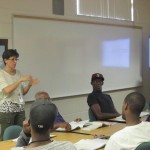 opens IMAGE file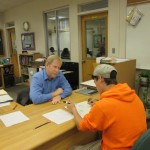 opens IMAGE file
Student Affairs
The Career Success Center is open on Mondays (11 am until 6:30 pm), Wednesdays and Fridays (8:30 am until 4 pm). Services offered include developing and refining resumes, cover letters, and portfolios, interviewing techniques, job search assistance, and much more. Please share this information with students and graduates. The Career Success Center is located in Room A-208.
The Lake Tech Financial Aid Office has a Facebook page! Tell your students and those interested in financial aid as well as scholarships to Like Lake Tech Financial Aid Office.
Dr. Sherie Lindamood is serving as the Student Success Counselor this year. Please invite her to speak to your classes about stress management, study skills, and test taking strategies. She will be spending Tuesdays at the Institute of Public Safety to students on that campus will have the opportunity to utilize her services.
In the Community
Lake Tech participated in the Florida Law Enforcement Career Fair on April 16 at the Orlando Fern Creek National Guard Armory.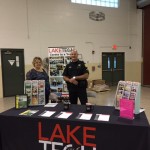 opens IMAGE file
On Saturday, Layne Hendrickson represented Lake Tech at the First Annual Speed Dating event presented by the Hans and Cay Jacobesen Foundation in partnership with Take Stock in Children. The students who attend are Lake County High School students who are unsure of what they want to do career wise.
Lake Tech instructors have been invited to a Career Day at Mt. Dora Middle on May 14. Layne Hendrickson will represent EMS/Health Care and James Brucker will represent the Transportation cluster during the session. If anyone else is interested in attending, please contact Kim Frazier.
Tech Tips
Legislative Update
The Division of Career and Adult Education's 2015 Legislative Bill Tracking spreadsheet can be found at http://www.fldoe.org/Workforce/legislation.asp. The document will be updated regularly throughout the 2015 legislative session. There are tabs on the bottom of the spreadsheet for Tier 1 (Priority) and Tier 2 bills.
Lake Tech Funnies!