In the Weeks Ahead at Lake Tech
Lake Tech is hosting the Youth Career Expo, March 9
Resume Creating Class, March 9, 3 – 4 pm in Career Success Center
Spring Creek 8th Graders to Tour, March 11
Faculty Meeting, March 12 – Office 365 Training
Charter Board of Directors meeting, March 16 at 2:30 pm
Buy your Caps and Gowns now – Deadline to order for June Graduation is April 24.
Academic Affairs
Business Management & Administration
Accounting Operations / Administrative Office Specialist – This was a busy week for our Business Classes as we continued to work on our program requirements. We did take the time, on our professional day, to pose for a picture. It will be displayed during our upcoming Advisory Committee Meeting.
Our Administrative Office Specialist (AOS) class is already at work planning for Administrative Professional Day on April 22. This, of course, is also Earth Day. Here Nick Hobbs, Austin Via, Shakila Nicole McMillian, Ana Delgado, and Kassandra White are shown planning the event. Missing is Brandi Baker.
Brandi Mullens, an Accounting Operations student, continues to develop her speech and delivery techniques as she prepares for the SkillsUSA state contests to be held in late April.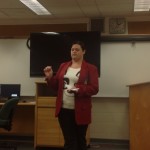 opens IMAGE file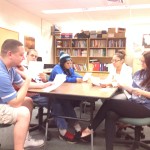 opens IMAGE file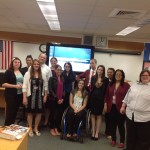 opens IMAGE file
Health Science
Medical Assisting – On Friday, five Medical Assisting students finished their classroom work and headed out to practicum. Classmates lined the hallway to clap and provide encouragement, as well as to let them know how proud they are of each other! After four weeks, these students will be ready to go out into the world and assist!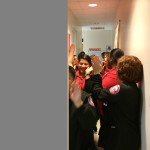 opens IMAGE file
Hospitality & Tourism
Commercial Foods and Culinary Arts – The Culinary students and instructors experienced pig butchery on Friday. A butcher from US Foods spent the day with the students and taught them where all the various cuts of pork come from and how to make the cuts. He also translated these same cuts to what they would be if they were butchering a cow. Great experience for everyone!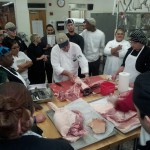 opens IMAGE file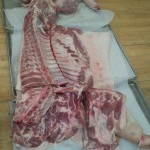 opens IMAGE file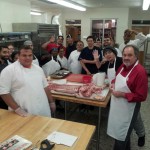 opens IMAGE file
Students also practiced preparing and plating meals from start to finish.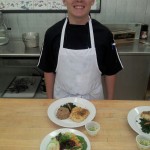 opens IMAGE file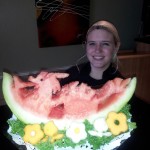 opens IMAGE file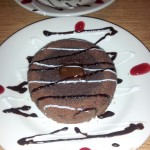 opens IMAGE file
opens IMAGE file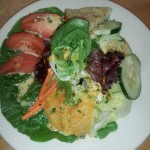 opens IMAGE file
Transportation, Distribution & Logistics
Auto Collision – Congratulations to student Elena Carares who won the Women's Industry Network (WIN) Scholarship. Elena won $1,000 to continue her education in collision repair, a one-year WIN membership, plus registration and travel expenses to attend the 2015 WIN Educational Conference in Baltimore, MD. If you would like to know more about WIN and the conference, visit http://collisionrepairmag.com/news/collision-repair/16931-womens-industry-network-heads-to-baltimore-for-2015-conference.com
Adult Education
GED Prep – Lessons, lessons, lessons, and more lessons. Yes, we had a busy week. Mrs. Netherton spent a couple of days in Tennessee gathering materials for her science lessons (she had fun too!). She reviewed a previous geology lesson by showing photos she had taken while in the Smoky Mountains. Afterwards, students worked on GED Science short answer questions. This had the students drafting essays; they practiced how to summarize main ideas and draw conclusions; one of the prompts involved dwarf planets of our solar system. Mrs. Avelli presented an English grammar lesson with her regular morning reading group. The study focused on easily confused verbs such as "lay" versus "lie." Mr. Seidner continued to assist individual students with upper level GED Math such as evaluating functions and geometric equations. At the end of the week, Friday, we continued to fill our afternoon session with new students. We welcomed five more people to class!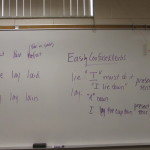 opens IMAGE file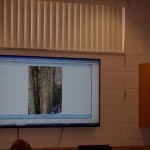 opens IMAGE file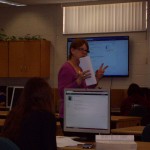 opens IMAGE file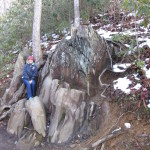 opens IMAGE file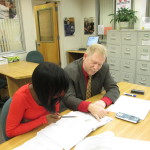 opens IMAGE file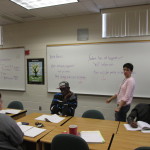 opens IMAGE file
Student Affairs
Campus Life
Lake Tech students are on their way to the state SkillsUSA competition in April! The competition will take place in Lakeland. Let the fundraising begin!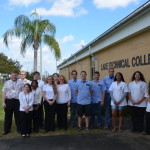 opens IMAGE file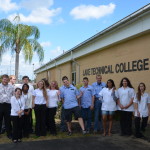 opens IMAGE file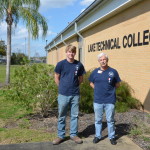 opens IMAGE file
opens IMAGE file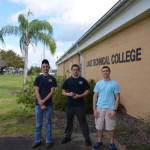 opens IMAGE file
The Career Success Center is open on Mondays (11 am until 6:30 pm), Wednesdays and Fridays (8:30 am until 4 pm). Services offered include developing and refining resumes, cover letters, portfolios, interviewing techniques, job search assistance, and much more. Please share this information with students and graduates. The Career Success Center is located in Room A-208.
The Lake Tech Financial Aid Office has a Facebook page! Tell your students, and those interested in financial aid as well as scholarships, to Like Lake Tech Financial Aid Office.
Scholarship Opportunities for Students:
The Nam Knights organization will begin awarding scholarships to law enforcement and corrections students this spring. The Nam Knights is an American Military Veteran and Law Enforcement Motorcycle Club dedicated to honoring the memory of American Veterans and Police Officers who have lost their lives in the line of duty, to assist Veterans and Police Officers in their time of need, and to promote community awareness. They will be touring the Institute of Public Safety on Wednesday, March 11th at 1:30 pm.
Stay tuned for upcoming scholarship opportunities from the Eustis Elks and Marine Corp League.
Dr. Sherie Lindamood is serving as the Student Success Counselor this year. Please invite her to speak to your classes about stress management, study skills, and test taking strategies. She will be spending Tuesdays at the Institute of Public Safety to students on that campus will have the opportunity to utilize her services.
In the Community
Lake Tech was represented by Kim Frazier at the Goodwill Job Fair on February 27.
The Eustis Elks honored police officers and firefighters from various agencies in Lake County in February. The "officer of the year" or "firefighter of the year" was nominated by their agency and/or peers for outstanding service. Since the Eustis Elks provide bi-annual scholarships for law enforcement and firefighter students, they invited last years' recipients to attend. It was a wonderful opportunity for our recent graduates to network with local Fire Chiefs, firefighters, police officers, deputies, and Police Chiefs.
The Cosmetology program, represented by Tonia Whalen, Kim Frazier, and students participated in the Lake County School Foundation's No Duck Left Behind held at Wooten Park on Saturday.
The Assistant City Manager of Leesburg will be touring Lake Tech on Monday at 2 pm
Representatives from Gulf Mechanical Contractors will be touring Lake Tech on Wednesday from 11-1:30.
Diane Culpepper will make a presentation to the Manufacturing Association of Central Florida on March 18 from 3-5 pm.
Rookie Teacher of the Year Ceremony honoring James Brucker, March 18 at 7 pm.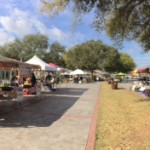 opens IMAGE file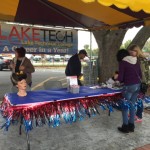 opens IMAGE file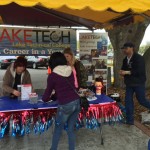 opens IMAGE file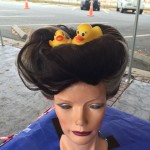 opens IMAGE file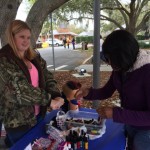 opens IMAGE file
opens IMAGE file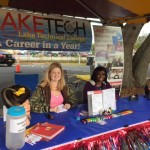 opens IMAGE file
Tech Tips
Captions Please
Friday Afternoon….Time for the Weekend!