Coming Soon…
Spring Advisory Meetings – Instructors Scheduling Now
Lake County's Manufacturing CEO Round Table – March 7 at Lake Tech
March 13 – Tavares/Mt. Dora Business Expo
Combat Fire Fighter Challenge – April 13, 2013
Academic Affairs
Business, Management & Administration
One of the exciting components of our programs is that we share information that we have learned with each other. In the picture below, we see Ms. Stephanie Armstrong, an Administrative Office Specialist student, giving a demonstration to her classmates. In this case, she is showing how to put a page number on a report without having it print on certain pages and then to add a "table of contents!"
Tax season is in full swing and several of our Accounting Operations students are involved. They are working as part of the United Way's VITA tax assistance program helping Lake County residents prepare their 2012 income taxes. In the picture we see several of our students discussing their "taxing" experiences. They are Joyce Williams, Lashon Robinson, Ana Elentri and Estefania Libreros.
In the classroom our students are working on a variety of activities including Excel functions and how to plan and write different types of business and personal letters.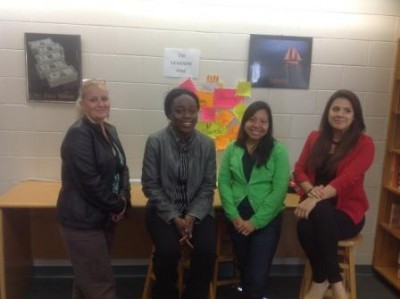 opens IMAGE file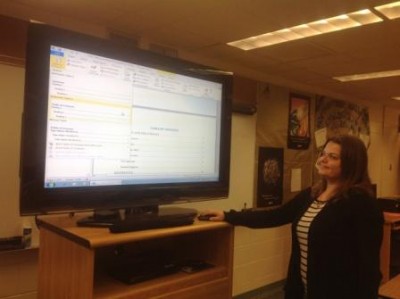 opens IMAGE file
Health Science
The Day LPN students held a Bake Sale at Bay Pharmacy on Saturday morning during the Parade. All money raised will be used to assist with the capping and pinning ceremony.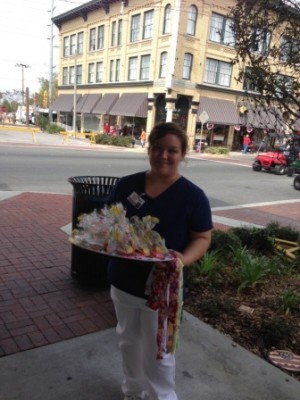 opens IMAGE file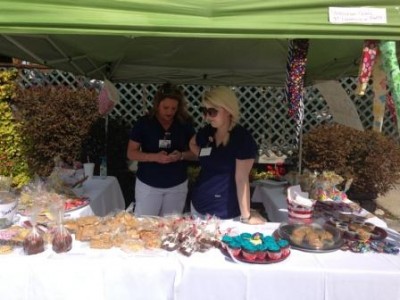 opens IMAGE file
Medical Assisting student Debi Kleinsmith moves her key and is ready to start the final phase of the program – Externship.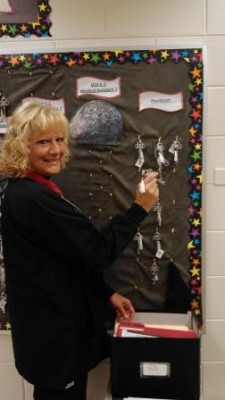 opens IMAGE file
Human Services
The Cosmetology instructors use a variety of innovative techniques to connect their students to their career goals…showing them what's possible and reminding them why they are here!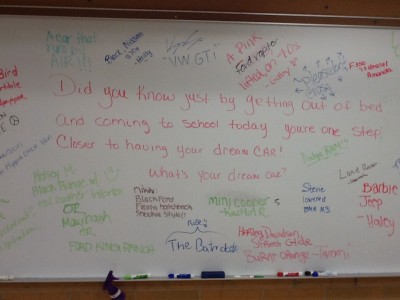 opens IMAGE file
Law, Public Safety & Security
Lake Technical Center's Fire Academy, in partnership with Lake County and the City of Tavares, proudly announces its fourth annual Scott Firefighter Combat Challenge, April 13, 2013. The event is free to the public. Come watch America's heroes in action! Opening Ceremony begins at 9:30 a.m., and the competitions immediately following. According to Ron Williams, Lake Tech Fire Academy Director, "The real idea behind the event is to promote the physical fitness of our firefighters and for the public to see what it takes to be firefighter."
On Saturday, there will be a free Kid's Firefighter Combat Challenge that targets youths, ages 4 to 11, and is a miniaturized version of its adult counterpart. The Kid's Challenge runs from 10 a.m. – 3:30 p.m. and includes a tunnel, hammer-slide, and fire hose drag. This is an exciting adventure for any child who wants to put on fire gear and squirt a real fire hose!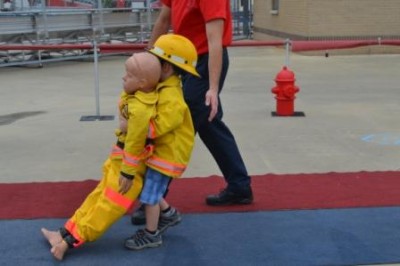 opens IMAGE file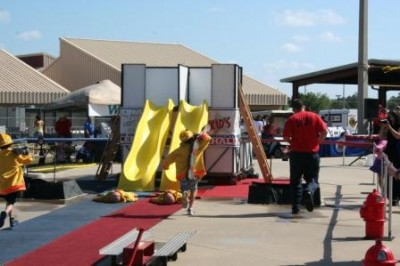 opens IMAGE file
The event is being offered to promote the physical fitness of firefighters. The challenge will be the season opener of 27+ Scott Firefighter Combat Challenges to be held throughout the U. S. in 2013. While you must be a firefighter to take part in the competition, the public is encouraged to watch as participants navigate the challenge course also known as "the toughest two minutes in sports!" High school students who are interested in a firefighting career are also invited to attend the event. Business and individuals who want to be an event sponsor should contact Ron Williams at retfc2@yahoo.comcreate new email.
The Law Enforcement Recruits have been studying the Legal portion of the curriculum this week and it is really giving their brains a workout. The Corrections Recruits took their first test this week and all passed with flying colors. We are very fortunate to have two great groups of Recruits here at IPS.
Adult Education & Career Pathways
The main GED/AAAE classroom has had a busy week with more students enrolling and more students testing and getting their LCP's. We played a game "A Minute to Win It" with the Free Rice game. Students and instructors raced time to answer vocabulary questions; every 10 points earns a grain of rice to help feed people all over the world. Mrs. Avelli beat Mrs. Dailey this time…. Mrs. Dailey then used the numbers for a statistics problem – 12 students and two teachers played and got an average score of 270, with a total of 3240 rice grains we earned 324 grains of rice in one minute! The competition was fierce and the students enjoyed the interaction with their instructors.
GED…it's just the beginning!
Student Affairs
Counselor Art Seidner represented Lake Tech on both Thursday, February 21st and Saturday, February 23rd, at the 7th Annual Transition Fair for Families of Students with Disabilities. The event was held both at Lake Sumter State College's South Lake Campus and the Leesburg Campus. Many stopped by our table seeking information about our education opportunities such as the GED and Career Technical programs. It was also a great opportunity to network and gather resource information that could benefit our students with disabilities.
Professional Development
USF's Online MA Program in CTE & Local Director Certificationopens in a new window
The University of South Florida is accepting applications for the Fall 2013 cohort for their online MA Degree in Career and Technical Education. Check out their website at http://www.coedu.usf.edu/main/departments/ache/cte/cte.html for information on admission requirements and how to apply.
The MA in CTE is a two-year, 12 course internet-based program with three Saturday meetings in Tampa each year. There are participants from all areas of CTE at the middle school, high school, technical center and community college levels involved. No GRE score is required! You do not have to pursue the MA degree to enroll in the courses required for Local Director of Vocational Education certification.
Contact Edward Fletcher at ecfletcher@usf.educreate new email or 813.974.0029, if you have any questions about the program.
What's STRESS got to do with it? – A VIRTUAL EVENT – PART 2
Think you're the only one stressed out these days? Think again! Your adult students are probably experiencing just as much stress in their lives. This webinar will introduce adult basic education practitioners to the effects of chronic stress on their adult learners. It will also explore practical strategies teachers can integrate into their curriculum to help students address their stress for more effective learning.
Missed the first webinar? Don't worry. We recorded it. You'll still be able to follow along as Lenore delves deeper into resources and strategies that you can use in your Adult Ed classroom to help your students manage the stressors in their lives.
WEDNESDAY, MARCH 6, 2013
2:00 PM – 3:00 PM EASTERN
Sign up here: http://www.surveymonkey.com/s/stress3-6-13
Tech Tip of the Week

opens IMAGE file
Communicating with Students
Sonya Rosenglick, Digital Content Specialist, says, "I am addicted to my smart phone. I admit it. I can't imagine how I ever lived without it, and our students are equally enthralled, if not more so. As teachers, we are constantly competing with cell phones for our students' attention. Why not take advantage of the fact that students are rarely more than a foot away from their devices?
There are now several websites that allow you to text message groups of students without exchanging phone numbers. Want to remind your students of tomorrow's test, ask them to bring certain supplies to class, alert them of a schedule change, tell them a meeting has been cancelled, that you'll be absent, etc.? Sure, you could post an update on your online class or Edmodo, but honestly, how many of your students check it regularly? If you've ever wished you could effectively communicate with your students outside of class, check out http://cel.ly/school
Google Voice does the same thing. For those of you who were at Tech Camp this past summer, you learned about Google Voice. Celly does the same thing.