In the Weeks Ahead at Lake Tech….
February 18 & 19 – Lake County Legislative Days in Tallahassee
February 20 – Program Shadow Day at Lake Tech
February 21 – Nursing Graduation
February 27 – CNA Gradation
February 27 & 28 – Regional SkillsUSA Competition at Lake Tech
March 1 – GeorgeFest Parade
Career Fair – April 30 in the Lake Tech Lobby
Academic Affairs
Health Science
Nursing instructor Karen Tindall had an opportunity to share her CPR skills with two different groups of students. First, she spent the day with the HVAC-R students who are all now CPR certified! Next, she instructed the new Medical Assisting students in the same skill! Thanks Karen!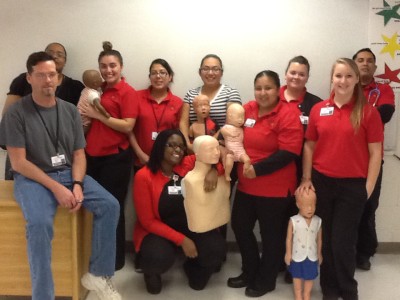 opens IMAGE file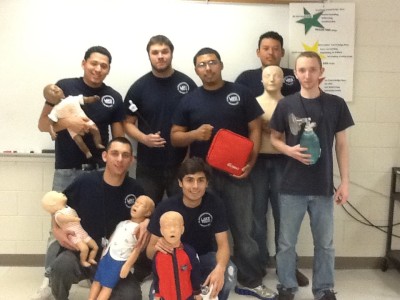 opens IMAGE file
Hospitality & Tourism
Commercial Foods & Culinary Arts – The American Culinary Federation was on campus this week for three days to review our Commercial Foods & Culinary Arts program as we were seeking reaffirmation of accreditation. Monday evening was a reception for the team and it was very well attended by our advisory members, business partners, students, and graduates. On Tuesday, the team spent time reviewing the curriculum, teaching strategies, paperwork, and processes. On Wednesday, we received a verbal exit report which indicated Lake Tech was in full compliance. The team had numerous kudos for our Culinary Department – instructors, staff, and students. We are very proud – but not surprised! The ACF Commission meets in July and will send the formal reaccreditation at that time.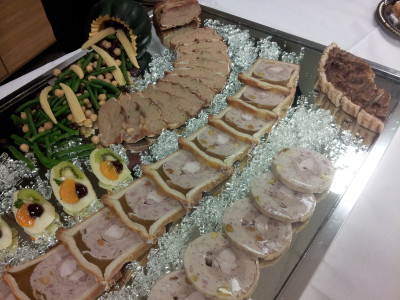 opens IMAGE file
opens IMAGE file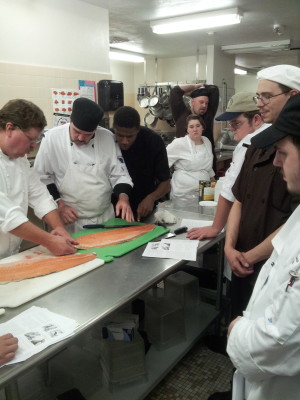 opens IMAGE file
Human Services
The Cosmetology students are practicing for regional SkillsUSA! They are working hard and we know they will represent Lake Tech well!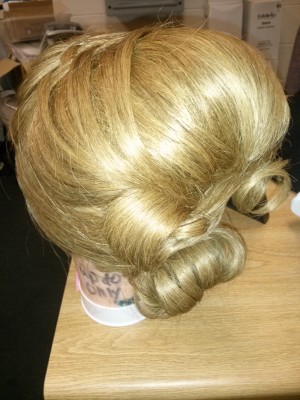 opens IMAGE file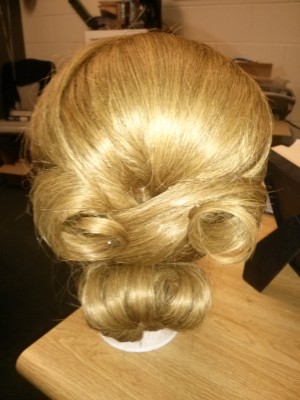 opens IMAGE file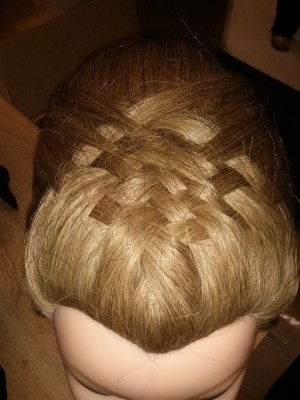 opens IMAGE file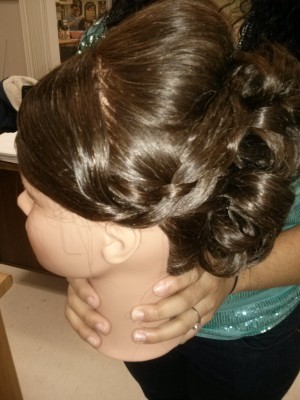 opens IMAGE file
Law and Public Safety
The Night Law Enforcement Recruits are continuing on the Firearms Range this week and all have passed there first round of qualification. We have made it thru the first week with the new recruits.
Transportation & Logistics
Auto Collision Repair and Refinishing – Gerber Collision was on campus to meet with instructors David Beliveau and James Brucker to develop a partnership which will provide opportunities for employment for our students. Find out more about Gerber Collision at www.gerbercollision.comopens in a new window.
Auto Service Technology
The Auto Service Technology students had a great week. Our engine repair students are very proud of themselves as they had their truck running today after taking the engine out of it, taking it apart, and rebuilding it. On Friday, they fired it up for the first time. Congratulations to them. We also want to congratulate two of our students that are now ASE certified.
Adult Education – What happens when four Lake Tech Adult Education instructors and one administrator head out for the River Ranch Lodge in Yeehaw Junction? Seven hundred "best practice" ideas shared with over 100 teachers from around the state. These strategies, projects, and activities will be implemented to assist students as they work towards learning English or earning their GED.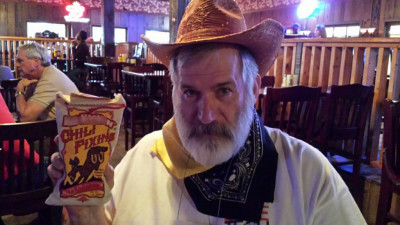 opens IMAGE file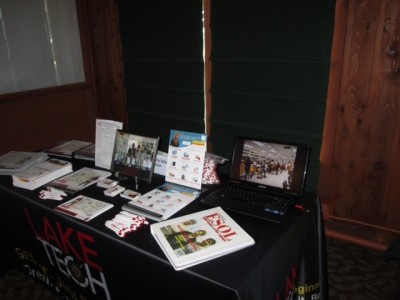 opens IMAGE file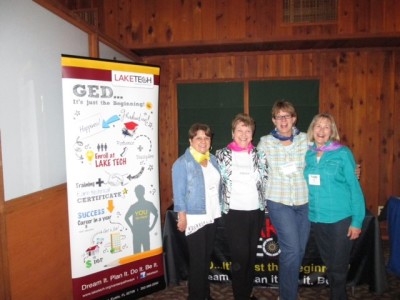 opens IMAGE file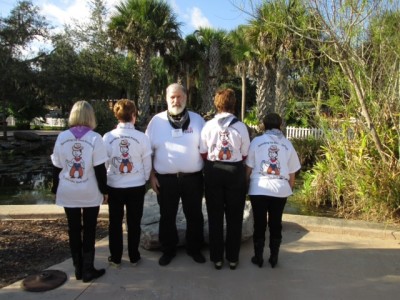 opens IMAGE file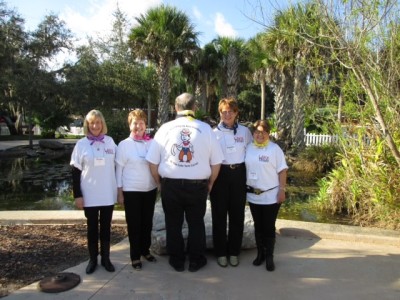 opens IMAGE file
opens IMAGE file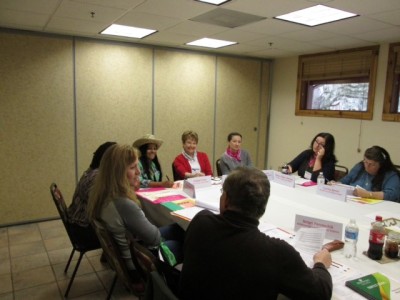 opens IMAGE file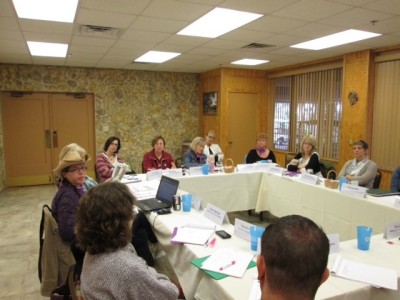 opens IMAGE file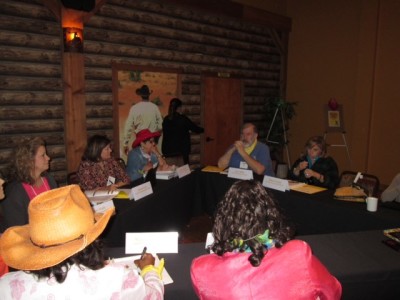 opens IMAGE file
Student Affairs
SkillsUSA
The Auto Collision students were selling balloon arrangements for Valentine's Day. Proceeds are for SkillsUSA competition. If you didn't have a chance to see them, they were simply amazing!
opens IMAGE file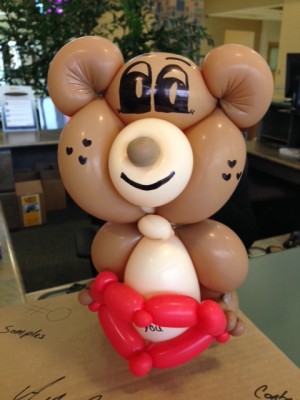 opens IMAGE file
Faculty from Lake Sumter State College met with the faculty from Lake Tech to renew articulation discussions. The LSSC staff had breakfast, toured the campus, and learned more about the technical center bill just voted on by the House Committee on Higher Education.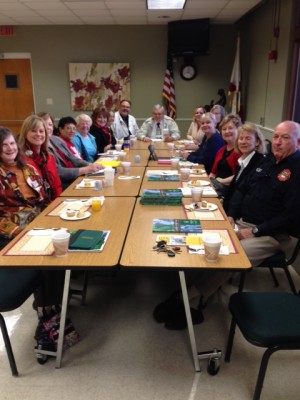 opens IMAGE file
The Career Center on our website has been launched! Check it out if you haven't already done so. www.laketech.org/careercenter/
In the Community
Kathy Roberts represented Lake Tech at the CareerSource Florida Open House in Leesburg on Friday. CareerSource is the new name for Workforce Central Florida.