Board Member C.A. Vossberg speaks at Governor's Press Conference in support of the $20 million Rapid Response Grant that the Governor is proposing to assist technical colleges/centers with new equipment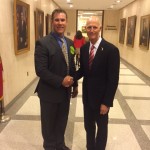 opens IMAGE file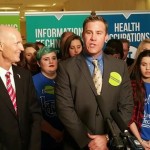 opens IMAGE file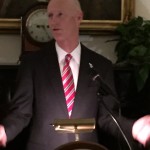 opens IMAGE file
In the Weeks Ahead at Lake Technical College
Career Expo at Lake Tech (Open House), February 17 from 5 – 7 pm
Special Board Meeting, February 17, 2:30 pm
SkillsUSA Regional Competition, Thursday-Friday, February 18-19, all day
Teacher of the Year Banquet, February 20
Homecoming Breakfast, February 23 at 8:30 am. All Former Lake Tech employees invited to return and say hello!
Manufacturing Summit, Tavares, February 23, 8 am until Noon
GeorgeFest Parade, February 27
Academic Affairs
Health Sciences
Pharmacy Tech – Students in Korrina Green's Pharmacy Tech program combined their knowledge of anatomy & physiology with the drugs that affect the body systems and art! What a combination, but the students had a great learning experience.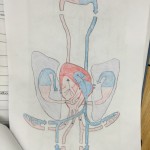 opens IMAGE file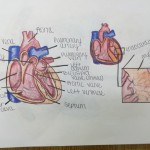 opens IMAGE file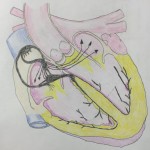 opens IMAGE file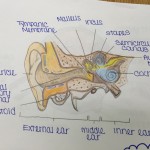 opens IMAGE file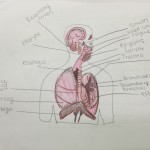 opens IMAGE file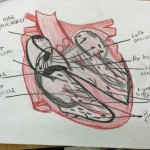 opens IMAGE file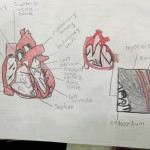 opens IMAGE file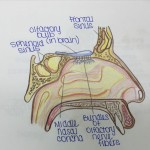 opens IMAGE file
Hospitality & Tourism
The Commercial Foods & Culinary Arts students studied nutrition this week. Hmmm, what's wrong with these pictures?? Students were focusing on sugar and sugar substitutes.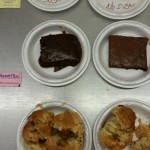 opens IMAGE file
opens IMAGE file
Then, they prepared a delicious meal for the 35 Leadership Lake participants who were on campus on Wednesday. As usual, the food was delicious and beautiful.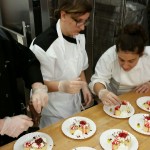 opens IMAGE file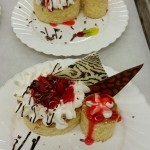 opens IMAGE file
Law & Public Safety
Law Enforcement Academy / Correctional Officer –
Current Night Law Class – The class is back in the classroom for Criminal Investigations. Many of the recruits helped out on their own time with the 1st Annual Tactical Medical Challenge.
New Day Law Class – All 26 new recruits showed up and participated in the orientation class. Day one starts on February 16, 2016 and all are eager to start their new adventure.
New Night Corrections Class – All 19 new recruits showed up and participated in the orientation class. Day one starts on February 16, 2016 and all are eager to start their new adventure.
Advanced/Specialized Classes – None scheduled for this week.
1st Annual Tactical Medical Challenge – Lake Technical College, in conjunction with the Lake County Sheriff's Office, sponsored the 1st Annual Tactical Medical Challenge. Six teams from around the national participated in this competition. Teams consisted of SWAT operators and team medics from as far away as Montana. The 5-day event consisted of a 2-day pre conference class to allow medics to complete the Tactical Combat Casualty Care certification followed by classes and competition events.
The opening banquet was held at Mission Inn followed by the keynote address given by retired Col. Danny McKnight. The next day consisted of different classes taught by industry experts in their selected fields. The classes ranged from combat pistol and rifle live fire sessions to wilderness medicine and performing difficult airway management in a tactical environment.
Once the classes were completed, it was on to the competition. They consisted of several team events over the course of two days followed by a team obstacle course as the final event. Overall, the success of the event was not measured by the winners or losers but by teamwork and friendships made.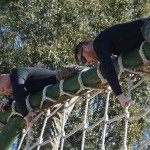 opens IMAGE file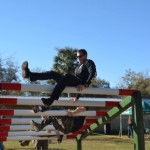 opens IMAGE file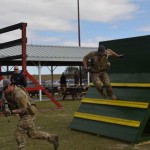 opens IMAGE file
Transportation, Distribution & Logistics
Auto Service Technology – It has been a very cold week on campus, but the AST students haven't stopped working. They have been busy changing and balancing tires while learning the role that a balanced tire plays in vehicle ride quality. In addition, they have practiced their brake bleeding skills and have learned how vital is brake fluid to the brake system as well as the other brake components
Adult Education
Adult Basic Education (ABE) and GED – Last week, the GED class had a science lesson on the circulatory system, since it was Heart Health week. We were lucky enough to have Ms. Perfumo from our Health Sciences department talk to all our GED and ABE students about heart health which sparked many questions. She also shared information on the health science programs offered here at Lake Tech. She even brought in a prop, the BIG heart, to demonstrate blood circulation. Thanks so much Ms. Perfumo!
This week, ABE and GED students studied African American History with an interactive and engaging lesson. The Civil Rights movement was discussed and various videos were presented and observed as a class. Much discussion afterwards came about as many students were unaware who people such as Bill Clinton and Condoleezza Rice are and how the movement effected them. We also enjoyed listening to Ms. Carla Mitchell who discussed local Black History and shared many engaging stories.
Reading students worked on developing comprehension, finding details and summarizing skills through a variety of science texts. There was much discussion on heart transplants, diseases, and parasitic/mutualism/commensalism relationships as well as internet searches to explore more on each topic. The week ended with students strengthening their communication and direction following skills with Art appreciation. A study of Monet and his Impressionistic paintings led students on a lesson and ended with much discussion and written sharing on what art is and what it is supposed to make you feel.
On the language and math fronts, Mr. Seidner continued to develop engaging and interactive language websites and lessons for the students. They seem to really like the Englishgrammar101 website, and his impromptu noun vs verb lessons. Whereas, Mrs. Girard found creative ways to assist struggling math students with their basic facts. Have you ever thought to use eraser tips to teach addition and subtraction? Well, she did and it worked! Also, many students found the use of worksheets to aid them in extra practice…much needed in retaining math skills!
Overall, we've had a busy new term! Many new students have enrolled and participated in our new Student Orientation Program which integrated them smoothly into our new hour block system. Whoo-Hoo to the team and all the students who are already making great gains in their TABE skills.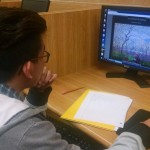 opens IMAGE file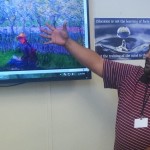 opens IMAGE file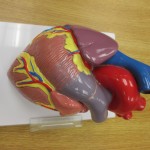 opens IMAGE file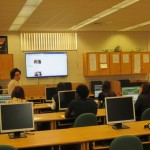 opens IMAGE file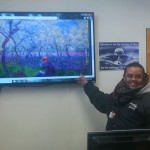 opens IMAGE file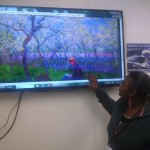 opens IMAGE file
Student Affairs
Ms. Carla Miller was on campus Tuesday, February 9. She spoke to students on behalf of Black History Month. Her information, displays, and lively interaction was enjoyed by all.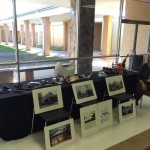 opens IMAGE file
The first annual Career Expo is scheduled for February 17th from 5 – 7 pm. The public is invited to visit your programs and get information on admissions, financial aid and careers after graduation.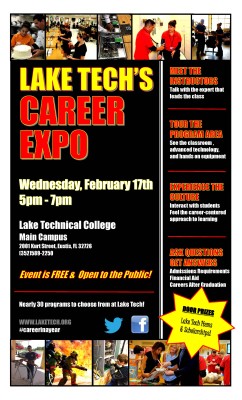 opens IMAGE file
Career Success Center Room 208A – The Career Success Center is open on Mondays (11 am until 6:30 pm), Wednesdays and Fridays (8:30 am until 4 pm). Services offered include developing and refining resumes, cover letters, and portfolios, interviewing techniques, job search assistance, and much more. Please share this information with students and graduates. The Career Success Center is located in Room A-208.
Upcoming Workshops:
February 23 at 1pm, Personal Finance Workshop (budgeting, savings, credit, and retirement) will be offered. Schedule through your instructor.
Remaining Workshops Scheduled for Spring 2016:
Monday, Feb. 22, 2:45-4:00 pm, Job Interview Skills Workshop
Wednesday, March 16, 2:45-4:00 pm, Linkedin Workshop
April 4-7 (M-TH), Lunches, CAREER BOOT CAMP
April 11-14 (M-TH), Lunches, CAREER BOOT CAMP
Monday, April 18, 2:45-4:00 pm, Resume Workshop
Monday, May 9, 2:45-4:00 pm, Job Interview Skills Workshop
Wednesday, May 25, 2:45-4:00 pm, Professional Skills in the Workplace
Please sign up by contacting Ms. Rosenglick via phone or email, (352) 589-2250, ext. 1855 or rosenglicks@lake.k12.fl.uscreate new email
Office of Student Success – If you would like to schedule a study skills, test taking, or stress management workshop for your students any time during the semester, contact Dr. Lindamood. Or, you might like to invite Dr. Lindamood to make a brief appearance in your classroom to introduce herself to your students and explain her role as Student Success Counselor. She can assist your students with anything that may compromise their success: academic challenges, personal problems, and/or financial issues. Dr. Lindamood is a great resource for instructors and students.
Tech Tip
On Campus
Please don't forget about the Shout-Out board in the Faculty/Staff Lounge. Tell someone "thank you" or "Congratulations" by writing a shout-out and pinning it to the board. Everyone needs a pat on the back once in a while. It just might be the something that someone really needs that day.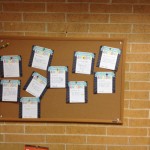 opens IMAGE file
In the continued spirit of "Delivering Happiness to Others," Art Seidner delivered a basket of goodies to his teammate, Pam Netherton.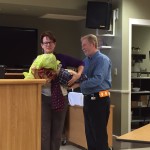 opens IMAGE file
Faculty and staff were asked to demonstrate they have the mission and vision statements memorized. Is this called "cheating?" Or maybe just creative?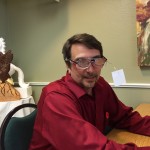 opens IMAGE file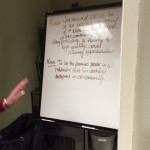 opens IMAGE file
opens IMAGE file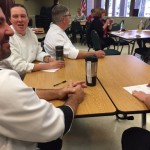 opens IMAGE file
Sharing Our Story…
Leadership Lake Class of 2016 had Education Day on Feb. 10th. As a portion of their day, the participants of the class toured several programs at Lake Technical College: EMT program, Auto Collision Repair and Refinishing, Auto Service, Medical Assisting, HVAC, Computer Systems and Information Technology, and our new Health Science SIM lab. They also enjoyed a beautiful and delicious lunch provided by our fantastic Culinary Arts students. Lake Tech's Teacher of the Year, Tonia Whalen, was invited to participate in Leadership Lake's educational panel at LSSC.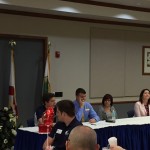 opens IMAGE file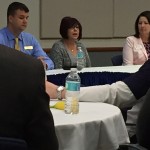 opens IMAGE file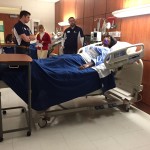 opens IMAGE file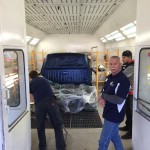 opens IMAGE file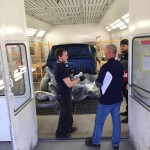 opens IMAGE file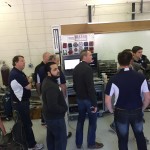 opens IMAGE file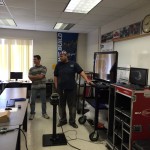 opens IMAGE file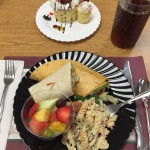 opens IMAGE file