In the Weeks Ahead at Lake Technical College
SkillsUSA Cosmetology, Facials, Nails competition, February 13 at Lake Tech
Nursing Assistant Graduation, February 15, 2:30 pm in the Board Room
Lake Legislative Days, February 15 & 16 in Tallahassee
No School, February 20 for President's Day
Career TechXpo – Annual Open House, February 23, 5-7 pm in the Lobby
GeorgeFest Parade, February 25
Partners for Success, March 28, 5-7 pm, LSSC
CONSTRUCTION UPDATE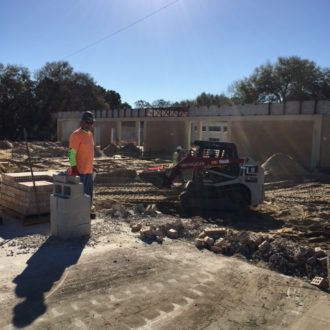 opens IMAGE file
Manufacturing Facts: Taken alone, manufacturing in the United States would be the ninth-largest economy in the world. With $2.1 trillion in value added from manufacturing in 2014, only eight other nations (including the U.S.) would rank higher in terms of their gross domestic product. (Source: Bureau of Economic Analysis, International Monetary Fund)
ACADEMIC AFFAIRS
ARCHITECTURE & CONSTRUCTION
Air Conditioning, Refrigeration & Heating Technology – On Tuesday, new business partner Del-Air delivered a truck load of equipment to Steve Bagg's program. Staff from Del-Air will begin serving on the advisory committee, be guest speakers, and host the students in an on-site field trip later in the year.
BUSINESS MANAGEMENT & ADMINISTRATION
Accounting Operations / Administrative Office Specialist – The Volunteer Income Tax Assistance (VITA) program at Lake Tech is a free tax preparation service run by volunteers offered to families throughout Lake and Sumter counties. VITA offers free tax help to those who make $54,000 or less and need assistance in preparing their tax returns. IRS-certified volunteers will provide free basic income tax return preparation with electronic filing. Please call the Accounting Operations classroom to set an appointment to have our volunteers assist you with your taxes, 352-589-2250 ext. 1826. This program is available for students, staff, and community members.
HEALTH SCIENCE
Practical Nursing – Sumterville – The practical nursing students in Sumterville are moving quickly through the rigorous and fast-paced program. However, increased student engagement occurs when students use the tactile and kinesthetic learning styles. This week, instructor Jennifer Baxter Trotter had the students trace drop of blood through heart using the red pieces of paper. This activity occurred after we finished studying the heart.
PUBLIC SAFETY
Fire Fighter/EMT Combo – New students and their families attended the Fire Fighter/EMT Combo program orientation on Thursday evening. Chief Ron Williams and Layne Hendrickson shared information with the students about what they would learn on their road to becoming fire fighters. There was a lot of excitement in the air! All of their instructors also spoke to them (most are Lake Tech alumni) about the profession, why they love it, and how they will do everything they can to help the students succeed.
STUDENT AFFAIRS
TECHXPO
opens IMAGE file
STAFF SPOTLIGHT
Teacher of the Year – A wonderful event was held on Saturday night to honor the Lake County Teachers of the Year. A special congratulations to our own Pam Netherton. As you know, Pam teaches GED and is dedicated to serving students and ensuring they succeed. We were honored to join her in the celebration!
IN THE COMMUNITY
Leadership Lake Education Day – February 8 was Education Day for Leadership Lake. After spending some time at Lake Hills School, the group participated in hands-on activities in the Lake Tech classrooms and had a wonderful lunch prepared by the Culinary program.
Manufacturers from Lake County and Central Florida attended the Manufacturing Round Table on Friday, February 10. The meeting was held at Lake Tech.
Diane Culpepper had the opportunity to tour the Lockheed Martin plants in both Ocala and Orlando last week. The tours were based on their needs for industrial machinery maintenance technicians, electronic assemblers, and machinists.
Students from Sumter County high schools toured Lake Tech on Tuesday. They visited Welding, Accounting, Auto Service, Diesel, Culinary, Auto Collision, and HVAC.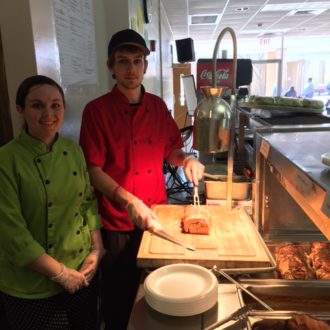 opens IMAGE file
STAFF ALUMNI ASSOCIATION
This newly formed Staff Alumni Association has plans to raise $50,000 for 50 student scholarships during this 50th Anniversary Year Celebration. If you are interested in donating (you don't have to be an alumni), please make your check payable to Lake Technical College and give the check to Lana. All donations are tax deductible and support students 100 percent!
TECH TIP