In the Weeks Ahead at Lake Tech
February is Career and Technical Education Month
February is Black History Month
February is American Heart Month
National Wear Red Day®, February 6

Big Red Bus

, February 6
LinkedIn Workshop, February 9, 3-4p in Career Success Center
CTE on the Hill, February 11
SkillsUSA Region 3 Competition at Mid-Florida Tech, February 26 & 27
GeorgeFest Parade, February 28
Youth Career Expo, March 9
Spring Creek 8th Graders to Tour, March 11
Academic Affairs
Arts, AV & Technology
Digital Design – There has been a lot going on in the Digital Design program. Robin has started her co-op experience at Rafiki Foundation in Eustis. They requested she learn how to drive a forklift, so Friday she earned her forklift certification (through Lake Tech, of course) as part of her beginning job training. Working in a print shop has many exciting opportunities!
Students learned that there are "zillions" of commercial printing papers that add a whole unexpected element of "wow" to design projects. They also learn to specify paper by weight, brand, color, category, and finish so they can bid out commercial print jobs and "talk the language."
Alysa & Jamiyah "beat" the Ruler Game and it is no easy task!
We held a contest to determine the three adult contestants for the SkillsUSA Regional Advertising Design contest in February. Steven, Alysa, and Jacob will "represent" Lake Tech. In the high school category, Matt and Samantha will compete in Advertising Design.
In T-shirt design Robin is our adult contestant, and Jamiyah and Caroline will compete in the high school division. Zack will compete in Job Skill Demo A, making a presentation of an industry skill. We're thrilled to have 9 contestants going to Orlando from the Digital Design program!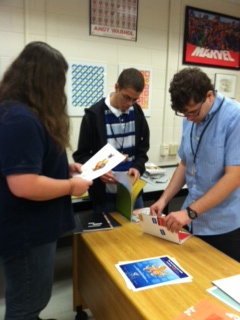 opens IMAGE file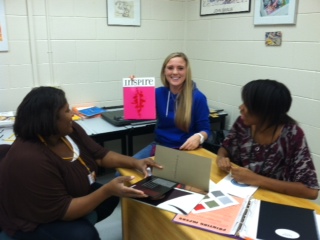 opens IMAGE file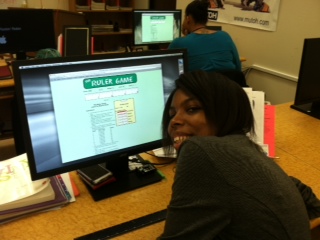 opens IMAGE file
Business Management & Administration
Accounting Operations / Administrative Office Specialist – One of the most rewarding events of our school year is our opportunity to work with the United Way of Lake and Sumter Counties on the VITA program. VITA, or Volunteer Income Tax Assistance program, allows our students to take and complete an IRS Certification class. They then begin to help clients complete their income tax returns. Our services will be offered at Goodwill in Leesburg.
Lake Tech students that are participating in this project include Brandi Baker, Debra Blair, Nathalie Brutus, Nick Hobbs, Jacob Johnson, Callie Messer, Brandi Mullens, Alexis Ramos, Johanna Sanchez, Jordon Steele, Austin Via, and Maralee Whipp. Recent graduates, that are also participating, include Karen Horton, Tynon Smith, and Samantha Combee.
The class was taught by Mr. Mike Gray of the United Way. He is pictured during a class review. He has several years of experience with this program. We will be providing more information about this program as well as how to schedule an appointment.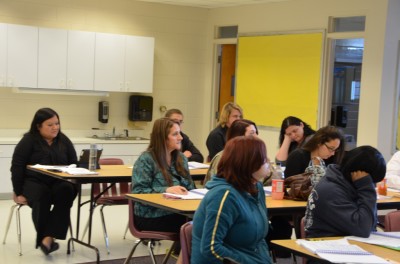 opens IMAGE file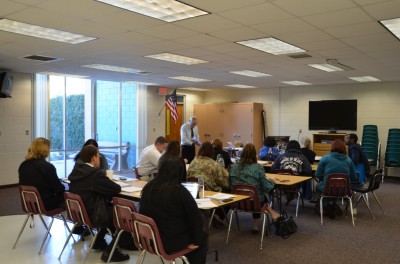 opens IMAGE file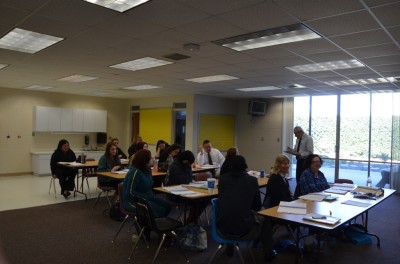 opens IMAGE file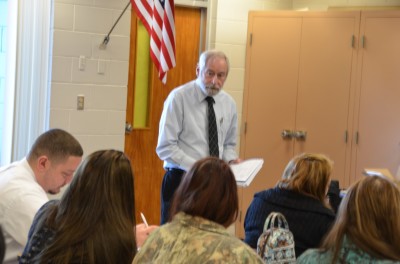 opens IMAGE file
Health Science
Medical Assisting – On Friday, Medical Assisting student Cody Magnus finished his classroom work and headed out to practicum. His classmates lined the hallway to give him a pat on the shoulder for encouragement, as well as to let him know how proud they are of him! He received several high five's as he walked the aisle. Good luck Cody, we are all very proud of your hard work and success!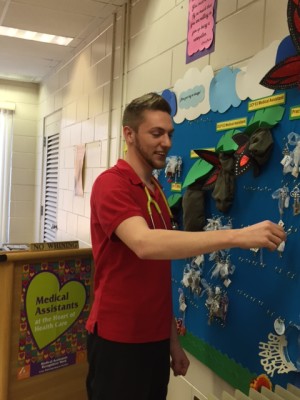 opens IMAGE file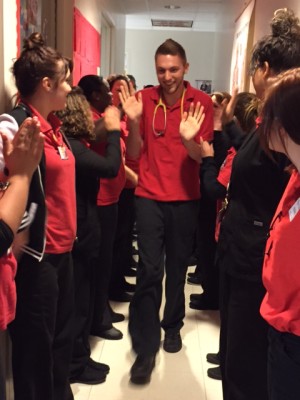 opens IMAGE file
Practical Nursing / Patient Care Technician / Nursing Assistant – Students enrolled in the spring Practical Nursing, Patient Care Tech, and Nursing Assistant programs have worked together in the Health Core class. This week, they studied for and passed the CPR requirements.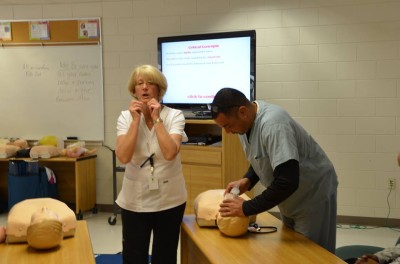 opens IMAGE file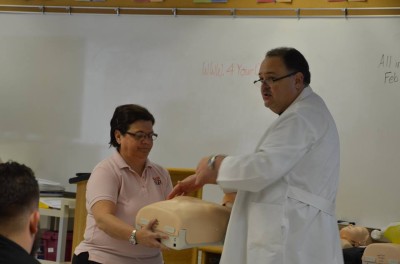 opens IMAGE file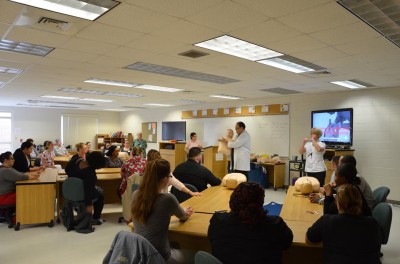 opens IMAGE file
opens IMAGE file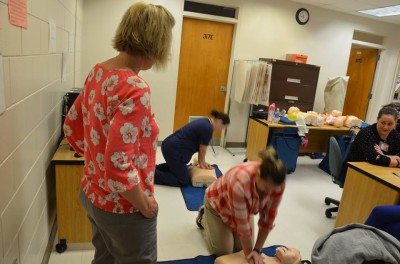 opens IMAGE file
opens IMAGE file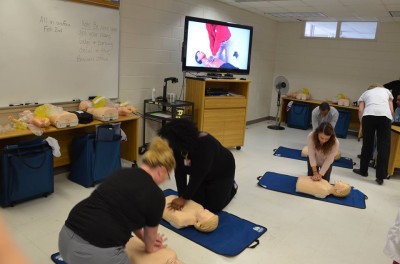 opens IMAGE file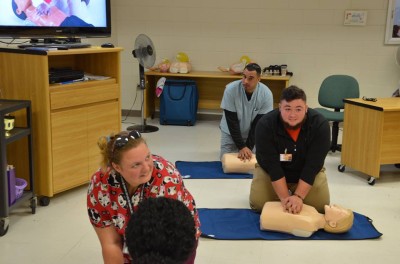 opens IMAGE file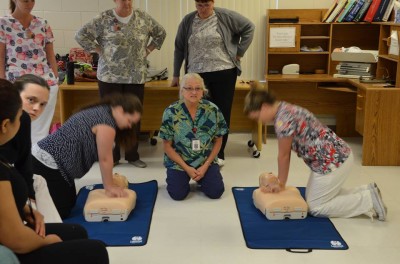 opens IMAGE file
opens IMAGE file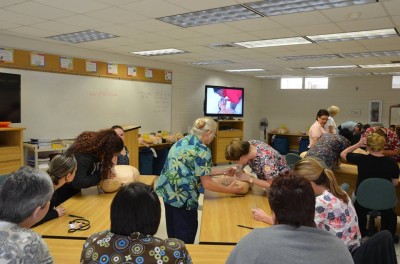 opens IMAGE file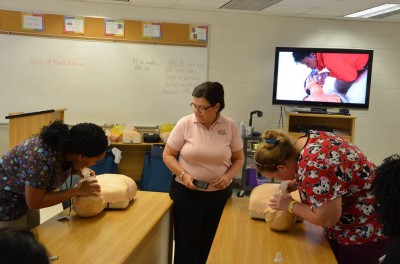 opens IMAGE file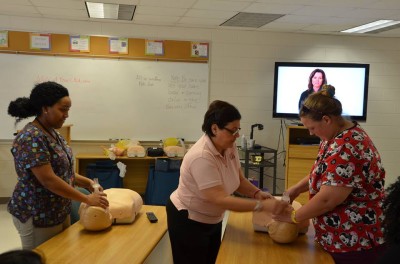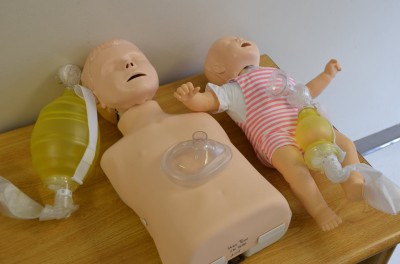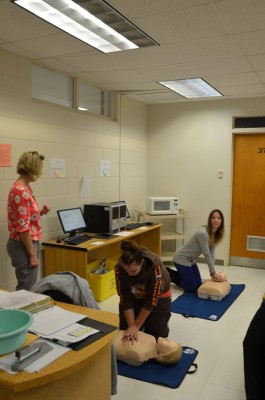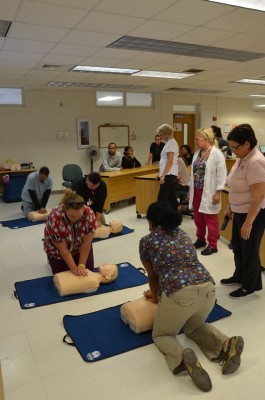 opens IMAGE file
Hospitality & Tourism
Commercial Foods and Culinary Arts – The Culinary students and instructors prepared for the Super Bowl this week. We all wish we could be invited to their parties for the big event! The wings looked and tasted great!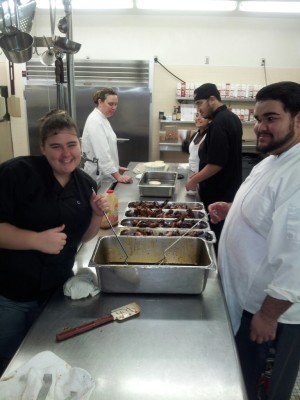 opens IMAGE file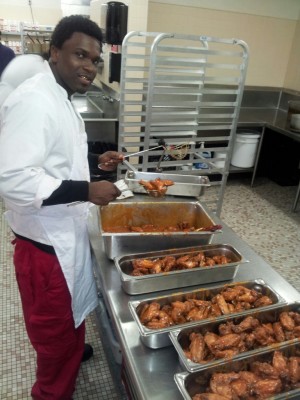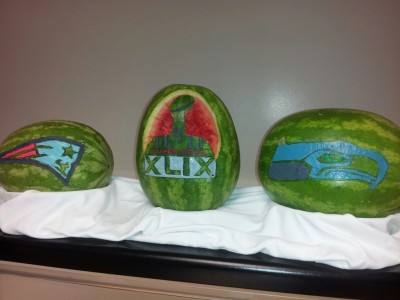 opens IMAGE file
Public Safety
Law Enforcement – The Night Law Enforcement class is finishing up at the firearms range. They all qualified last week and are ready for the next step to completing their program.
Lake Tech is hosting an undercover operations course for the next two weeks. This course is administered by the United Stated Inspector General's Office and 52 students from all over the nation were in attendance including those from the United States Department of Agriculture, the Veterans Affairs Administration, Department of Energy, US Postal Service Office of Inspector General, US Department of State, Lake County Sheriff's Office, Lady Lake Police Department, Clermont Police Department, Mount Dora Police Department, Leesburg Police Department.The class is designed to teach officers how to handle covert operations, buy and sell illegal materials, surveillance techniques, and how to handle search warrants. Many of these students are from out of town and they tell me it is a great time to leave the north and come to our area for great class.
We also concluded our annual Line Supervision class this week. This class consists of mostly supervisors, but some are aspiring supervisors. This class is a vital part of teaching our future leaders the art of leadership. We had students from Pasco County Sheriff's Office, Lake County Sheriff's Office, Seminole County Sheriff's Office, University of Florida Police Department, Sanford Police Department, Osceola County Corrections, Sumter County Sheriff's Office, and the Lady Lake Police Department. The class was facilitated by Sgt. Mike Marden of the Lake County Sheriff's Office. The Photo attached is a class photo.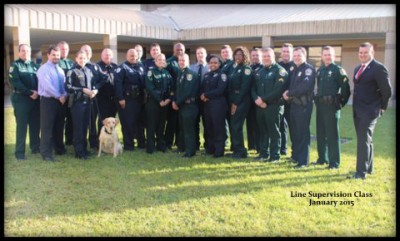 opens IMAGE file
Transportation & Logistics
Automotive Service Technology – Students had a great week here at the AST program. The students are very happy to know that now we are an ASE testing facility. In the pictures, students are honing their engine building skills as well as getting good at maintenance and inspections which will keep vehicles in good working order.
opens IMAGE file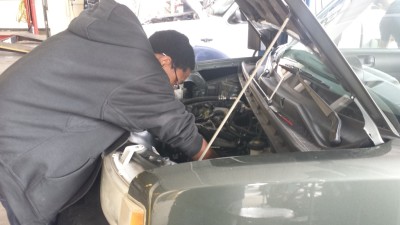 opens IMAGE file
Auto Collision – Students in the Auto Collison program have many opportunities for real world experiences. Brandon has a co-op experience painting airplanes at the Leesburg Airport. Other students are working on the decals for the Howey Police Department.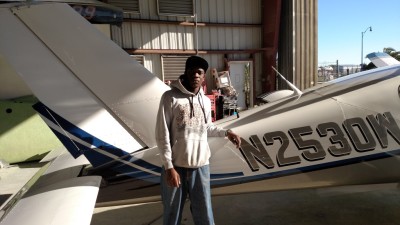 opens IMAGE file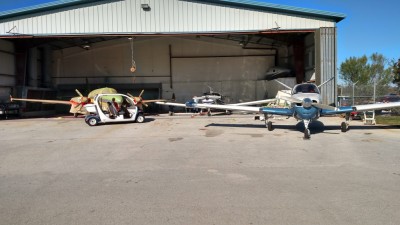 opens IMAGE file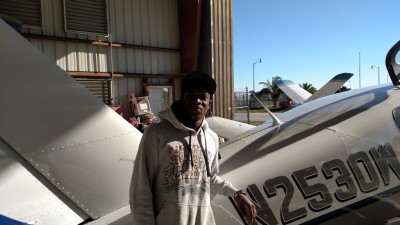 opens IMAGE file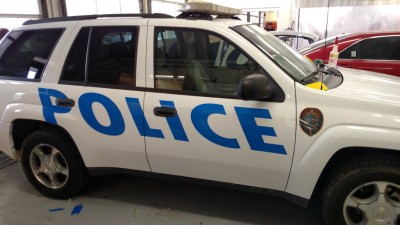 opens IMAGE file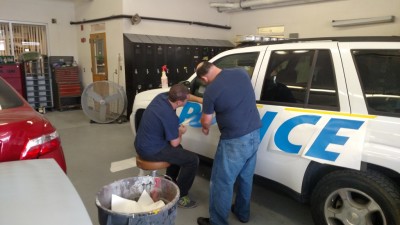 opens IMAGE file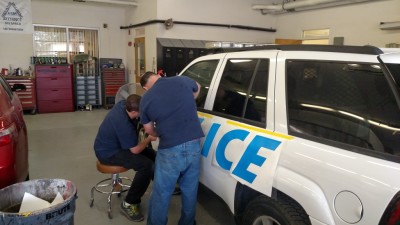 opens IMAGE file
Adult Education
GED Prep – New and exciting things have started in the GED classroom this semester! Over the last week or two, the GED program has started its "Thrilling Thursday" group activities along with our "Wacky Weeklies." This Thursday had the class target math problems that were from basic addition and subtraction to that dreaded Algebra; by request of the class, three groups were formed to go over different math topics (e.g., long division, fractions, and polynomials). Over the last two weeks, students participated in group lessons on American Government and Botany. They learned about the three branches of the American federal government and the separation of powers. Speaking of "branches," the Botany lesson touched on the process of photosynthesis or how healthy plants grow. All-in-all each student was given an opportunity to "stretch" the brain and broaden perspectives. It was fun and challenging!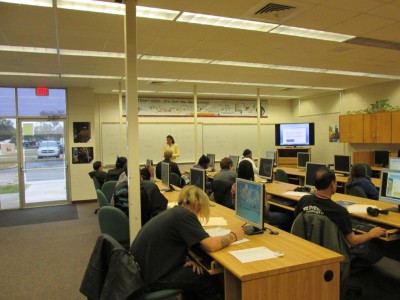 opens IMAGE file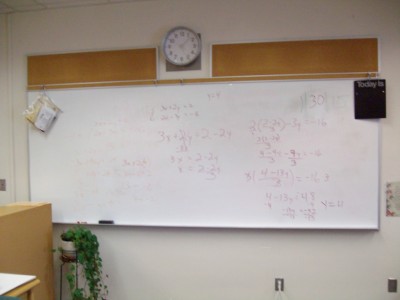 opens IMAGE file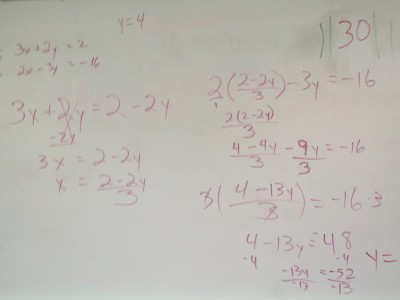 opens IMAGE file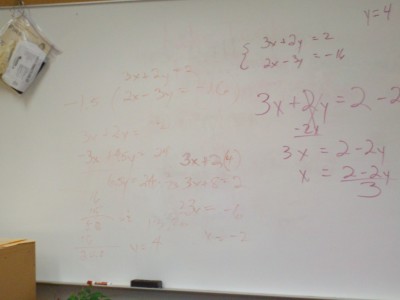 opens IMAGE file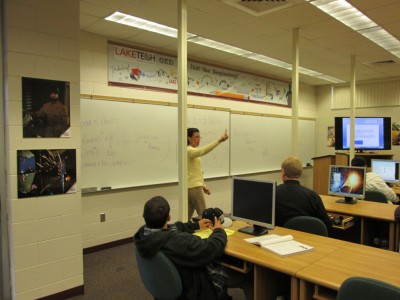 opens IMAGE file
Student Affairs
Campus Life
February is "American Heart Month"– Friday, February 6th is National Wear Red Day®.Please encourage your students to wear RED to raise awareness about heart disease. Students and staff who wear red on this day can wear jeans. We will also do a school photo in the front of the building. Time TBD. The blood bank will also be on campus this day.
February is "Black History Month"– We will have a "Honoring the Past, Inspiring the Future" board in the fountain lobby. More details soon.
February is "CTE Month"– We would like to spotlight successful Lake Tech graduates on Facebook each week of February. If you have a graduate in mind that would be a great candidate for this, please email me their name and contact information, if you have it, and a short reason why they deserve the spotlight.
Monday, February 16– No School – President's Day.
Thursday –Friday, February 26-27– SkillsUSA Region 3 competitions at Mid-Florida Tech in Orlando.
Saturday, February 28th– Georgefest in Downtown Eustis. More information to come.
Five Digital Design students attended the first LinkedIn workshop in the Career Success Center. They are now networking with the #1 job finding social media site in the world!
Did you know that LinkedIn is the #1 social media tool to help in getting an interview? Learn how to create a LinkedIn profile that will attract potential employers. This workshop will be held in the Career Success Center on Monday, February 9 from 3 – 4 pm. Space is limited, so make sure you sign up with Ms. Rosenglick at rosenglicks@lake.k12.fl.us or sign up on the door of the Career Success Center.
The Career Success Center is open on Mondays (11 am until 6:30 pm), Wednesdays and
Fridays (8:30 am until 4 pm). Services offered include developing and refining resumes, cover letters, and portfolios, interviewing techniques, job search assistance, and much more. Please share this information with students and graduates. The Career Success Center is located in Room A-208.
The Lake Tech Financial Aid Office has a Facebook page! Tell your students and those interested in financial aid as well as scholarships to Like Lake Tech Financial Aid Office.
Dr. Sherie Lindamood is serving as the Student Success Counselor this year. Please invite her to speak to your classes about stress management, study skills, and test taking strategies. She will be spending Tuesdays at the Institute of Public Safety to students on that campus will have the opportunity to utilize her services.
In the Community
Lake Tech was represented by Patty Moyerman at the New Beginnings Health, Wellness, and Fun Fair in Clermont on January 24.
Kim Frazier made a presentation about Lake Tech at the Tavares Public Library for the Friends of Tavares Library event on January 28.
Kim Frazier attended Umatilla High School's "Personal Learning Community Breakfast" on January 29 and represented Lake Tech.
A select group of Eustis High School students will tour the campus on February 2.
Art Seidner will represent Lake Tech on February 10 and Pam Netherton will do the same on February 19 for the Families of Students with Disabilities Event at Lake Sumter State College.
Several students and instructors will make a presentation at Triangle Elementary School on February 11 as part of the school's Career Day.
Tech Tips