The Spring Term Starts January 23! But, first…
It's Beginning to Look a Lot Like the Holidays Have Arrived!!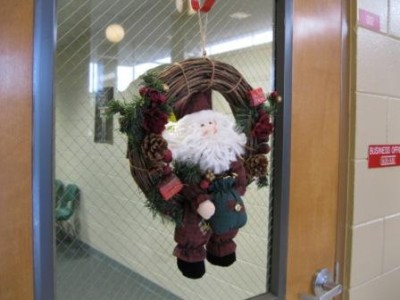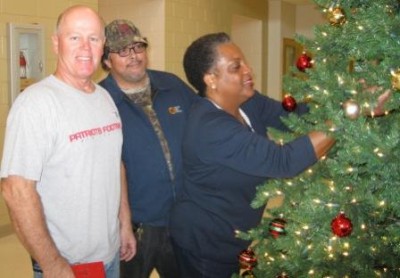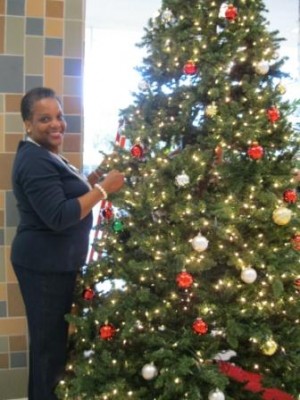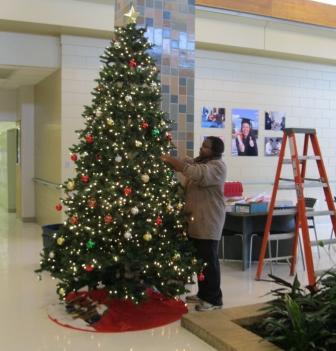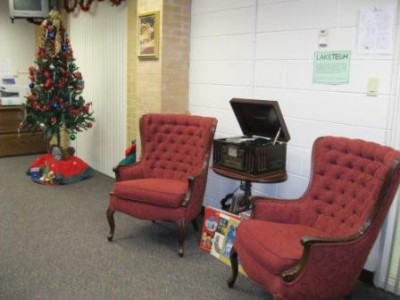 Academic Affairs
Arts, AV & Technology
Seven students in Ms. Johnson's Digital Design class are preparing for their Florida Ready to Work exam. This credential is just one more way graduates can show potential employers that they have the skills necessary to be successful. In this tough job market, everything is important!
Business Management & Administration
Two of the students enrolled in Ms. Rosenglick's Administrative Assistant/Accounting programs were elected as officers of SkillsUSA. Mariah Wright was elected as our Secretary/Treasurer and Jessica Tarbox was elected as our Historian.
New students are entering the program almost every week and this week we had one more graduate. Our first graduate of the year, Yolanda Cooper, just started a job as a Billing Clerk for Waste Management. She loves it!
Three internships are in the works for students from both programs.
Health Science
A great big thanks to Bibbero Systems, Inc. for donating patient charts for the Medical Assisting mock clinic. Twenty Ann Riggs Charts with Doctor/Nurse Progress notes, Out Guides, and Doctors' telephone message notes will be arriving soon.
The Medical Assisting students and instructors signed the door to their new mock clinic. What a great way to commemorate this first MA class and have the students leave their mark (literally) in the classroom!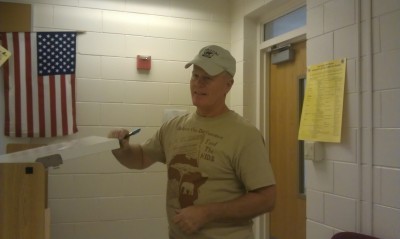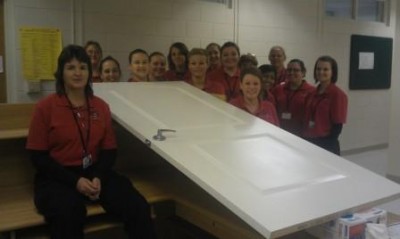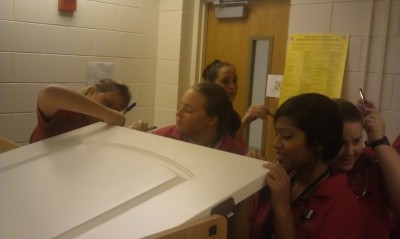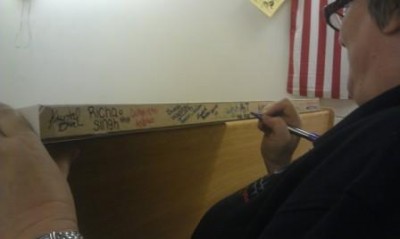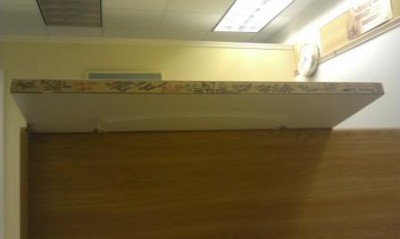 Hospitality& Tourism
WOW! Need we say more??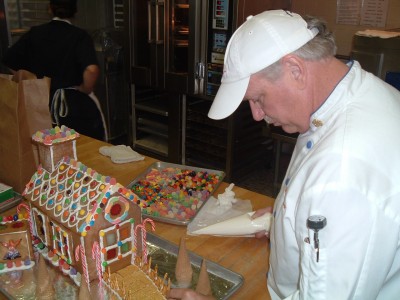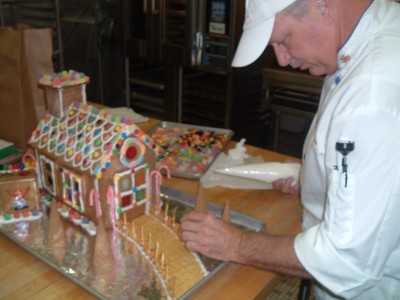 Human Services
The Cosmetology students were presented with a "hypothesis" this week. They are learning about permanent waving and had to prove the following hypothesis:
"IF curl size is related to the amount of times the hair is wrapped around a perm rod, THEN the smaller the perm rod used the tighter the curl will be, BECAUSE the hair will wrap more times around a smaller rod."
Once they received their project guidelines, they took off to the lab floor like "mad scientists". The project included perming six hair wefts with six different size perm rods. The students worked in teams and ultimately proved the hypothesis true. They saw many "variables" along the way about permanent waving and curl size. They also had the opportunity to see reduction (breaking the hairs disulfide bonds by the addition of hydrogen through thioglycolate acid) and oxidation (rebuilding the hairs disulfide bonds using oxygen in the neutralizer as a magnet to remove the hydrogen). The project was great fun and a learning experience for all! Who knew that cosmetology was really chemistry!!!
Law, Public Safety & Security
Lake Tech's Fire Academy, in partnership with Lake County and the City of Tavares, proudly announces the annual Scott Firefighter Combat Challenge, April 13-15, 2012. The event is being offered to promote the physical fitness of fire fighters. The challenge will be the season opener of the 20-plus Scott Firefighter Combat Challenges to be held throughout the United States in 2012. Mission Inn will be the host hotel for the three-day event. While you must be a fire fighter to take part in the competition, the public is encouraged to watch as the participants navigate the challenge course or "The Toughest Two Minutes in Sports". High school students who are interested in a fire fighting career are also invited to attend the event. Businesses and individuals who want to be an event sponsor should contact Ron Williams at retfc2@yahoo.comcreate new email.
The event kicks off with a golf tournament at Mission Inn Resort & Country Club on Friday, April 13 at 1 pm to raise money for fire fighter training scholarships. The Combat Challenge will be held at Lake Tech's Fire Academy. Registration on Sunday opens at 7 am. The Tandem and team relays begin at 9 am.
Fire fighters competing in the Scott Firefighter Combat Challenge, Saturday & Sunday, April 14 & 15, shall complete the five evolution event which includes a 5 story tower climb with high-rise pack, hose hoist, forcible entry, hose advance, and victim rescue. Competitions shall include individual, team, tandem and relay. Fire fighters will vie for times, points, and placement qualifying them for the Scott Firefighter Combat Challenge US Nationals Competition to be held October 2012. For a complete description of Scott Firefighter Combat Challenge rules and regulations, or to register as a competitor, go to www.firefighterchallenge.comopens in a new window. The registration fees are as follows: Individual $75, Tandem $90, Relay Team $195, Team $290.
Also on Saturday & Sunday there will be a Kid's Fire Fighter Challenge that targets youth from 4 to 11 and is a miniaturized version of its adult counterpart. The Kid's Challenge includes a tunnel, hammer-slide, and fire hose drag. This is an exciting adventure for any child who ever wanted to put on some fire gear and squirt a real fire hose.
According to Ron Williams, Lake Tech Fire Academy Director, "The real idea behind the event is to promote the physical fitness of our firefighters and for the public to see what it takes to be firefighter.
The Day Law graduation ceremony will take place December 8 at 7 pm.
Adult Education
Things are literally growing in Adult Education. Our garden, as you can see, is really taking shape.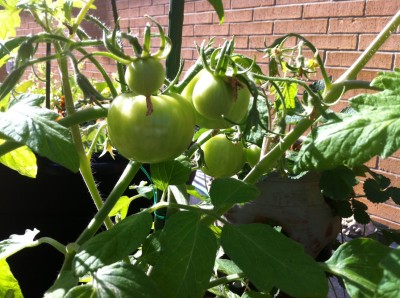 Just like a garden, our instructors have been carefully preparing students for post-test success. On Thursday night, some of our off-site GED and ESOL classes were post-tested and we are happy to announce a fresh batch of LCP's have been earned! In the online program, a number of students have post-tested and received the scores they needed to move-on to bigger and better things; and even more are slated to come in and post-test in the coming weeks.
Yvonne Pruett went to South Lake High School last Thursday evening to post-test eleven students. She was happy to report that 10 LCPs were earned and four students moved to the GED prep class level! Way to go students! Thanks Yvonne for your willingness to assist during the evening hours!!
If you walk in the GED classroom, you will notice furniture is being moved. Pictures are being hung that we hope will inspire students to realizing that earning a GED is just a stepping stone to their career path. By literally being surrounded with a vision for their future, we know they will make the right choice and continue on in their education.
On December 14th, from 9am-1pm, there will be a book sale in the back lobby of building A. All proceeds will go to support Adult Education. Stop by, buy a book, help students, and shorten your holiday gift-buying list all in one fell-swoop!
It really does "snow" in Florida! A fun and productive lesson on following instructions results in a snowstorm of creativity. We made beautiful three dimensional snowflakes for the ESOL students to take home and enjoy.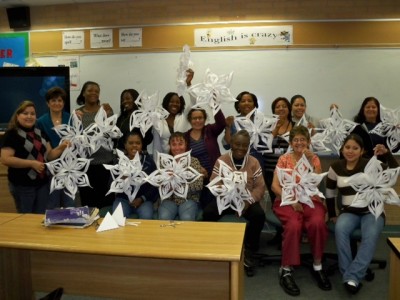 Last, but not least, the Career Pathways team is continuing to make progress toward grant deliverables. A system for student intake is close to full development, and a method for tracking progress in our database is being refined. Marketing and web-portal content is currently at the last stages of idea development with the professional design help of Martha Garzon. Also, do not forget to tell your friends and family where our classes areopens in a new window. We CANNOT be the best kept secret in Lake County. Spread the word!
Student Affairs
A new Employer Satisfaction Survey will be implemented beginning next week. This survey will allow us to make sure the employers who hire our graduates are satisfied! While this is a required component of our COE accreditation, it is very important that our employers know we take our job training their workforce very seriously.
Two representatives from Take Stock in Children were on campus last week. Betty Jones gave them a tour and they will be working on a partnership so that Lake Tech will be available as a viable option for their students and families. Program Manager Bryan Hoover made the following comment, "I was most impressed with the faculty and staff's approach of ensuring student success while at Lake Tech and upon entering their chosen field."
Discussions are underway regarding the creation of a virtual bookstore. Students would be able to purchase their books through this online bookstore. Other benefits include students being able to buy used books, sell their books back to the bookstore, and be able to purchase Lake Tech trinkets (T-shirts, coffee mugs, etc.)
A SkillsUSA meeting was held last week for the purpose of electing Chapter Officers. There were approximately 70 students in attendance. Ten candidates from various programs submitted applications to run for office. The students had to give a two minute speech in front of the group, and were elected by their peers. The following students are the LTC Chapter Officers for 2011-2012 school year:
President: Liz Peters – PM Cosmetology
Vice President: Amanda Howard – AM Cosmetology
Secretary/Treasurer: Mariah Wright – Administrative Asst.
Sergeant-at-Arms: Harrison Miller – AM Welding
Parliamentarian: Kelley Gagne – Nail Specialty
Historian: Jessica Tarbox – Administrative Asst.
The SkillsUSA chapter held a fundraiser on Saturday November 19th. The LTC Salon opened for a "Spa Day" that included facials, spa manicures and pedicures, scalp conditioning treatments and waxing. The volunteers for the day included: 20 AM & PM Cosmetology students, four Administrative Assistant students, one Digital Design student, and four advisors. The Culinary program also provided treats that they prepared ahead of time so they could be served to the clients. It was a tremendous "group" effort that made for a GREAT day. The students worked so hard as a team, and loved the experience of "working" in a spa atmosphere. The clients were overjoyed and cannot wait until we have another spa day. The fundraiser was a success in raising about $1,400 for the SkillsUSA Chapter to go toward competition. A BIG thanks to all who worked and supported this fundraiser!!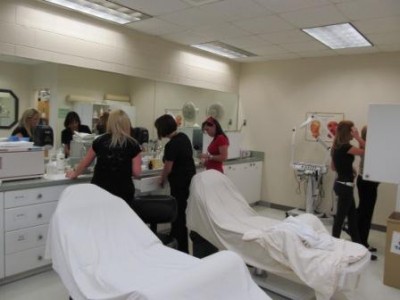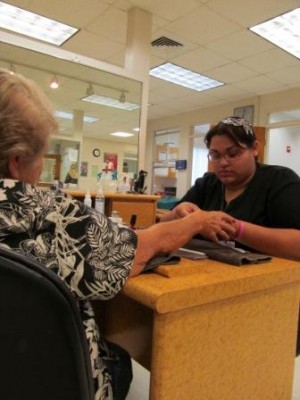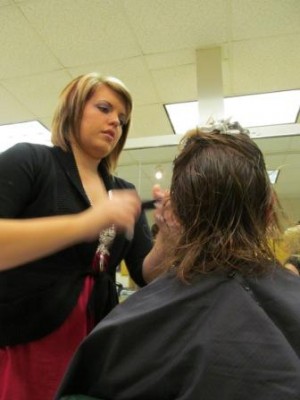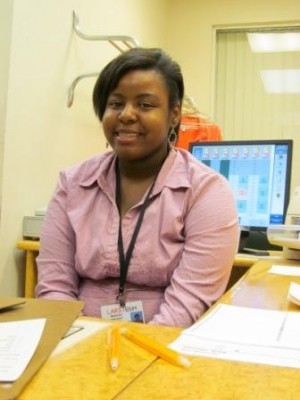 Marketing
The spring term 2012 schedules and the new program flyers are in! Check out the new display cases that Mark Prescott built to hold all the new Lake Tech collateral. If you see Debbie Zaharis, be sure to thank her for her hard work designing, creating, inputting, and proofreading of the schedules and flyers.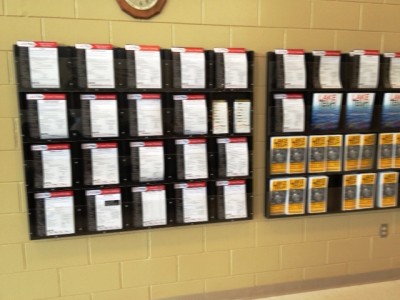 Lake Tech has decided to participate as a partner in the new Lake County Government website restructuring and will be creating a video to post on the website. Trudy, Tom, and Debbie are formulating ideas and writing a script so the video production can begin. Have you seen the Lake Tech commercial that is running at the Lake Square Mall AMC 12 theatre? Kudos to Tom and Brent for creating this commercial which will run for the next six months. Lake Tech's name has been in the newspaper quite a bit in the last two weeks. We are very appreciative of our media partners.
Community Involvement
Diane Culpepper will be in Tallahassee on Monday meeting with Representative O'Toole. On Tuesday, Diane will make a presentation at the South Lake Chamber Education Committee meeting. On Wednesday, Pete Peterson from SyngINC. will be on campus to tour and learn more about Lake Tech.