Showcase – November 19
We welcome 300 Lake County Seniors to EXPERIENCE the
excitement and opportunity that is Lake Tech!
Academic Affairs
Architecture and Construction
The Air Conditioning, Refrigeration, & Heating Technology students have been busy moving into the new lab.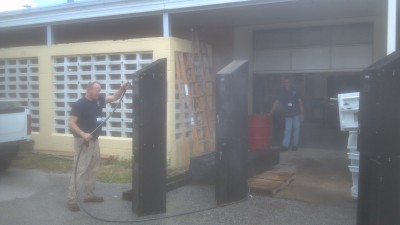 opens IMAGE file
opens IMAGE file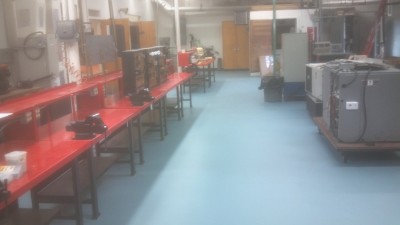 opens IMAGE file
opens IMAGE file
Business Management & Administration
The Accounting Operations (AO) and Administrative Office Specialist (AOS) students had a very busy and productive week. We began by welcoming two new members to our classes, Joey Williams and Brandon Goff both joined the Accounting Operations class, welcome!
We also congratulated several members of our class for completing OCP's. Kamia Manning, Zana Dudley, Cherry Doty and Joyce Williams are shown receiving their well-earned certificates.
Our newly updated Newsletter Publisher team of Bradley Bryant, Kelsey Tracy, and Zana Dudley are shown working on the newest version of the Business Newsletter.
AOS student, Julie Brown, is working with Medical Assisting to plan and develop an Excel spreadsheet that will allow easier tracking and updating of competencies. This will make it easier for tracking student progress.
We have begun planning for the High School Showcase. This will allow us to demonstrate many our skills we learn. We also worked on advanced Excel procedures including the Solver, and using Pivot Tables. In Word we worked on setting up databases for mail merge. Several of our AOS students are learning more about strategies in developing business letters and memos.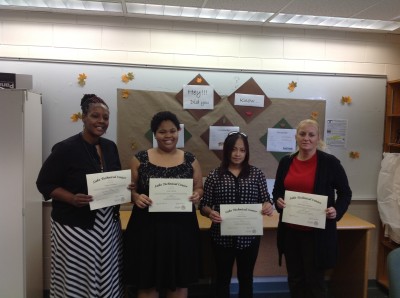 opens IMAGE file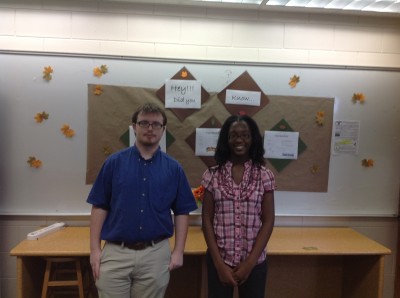 opens IMAGE file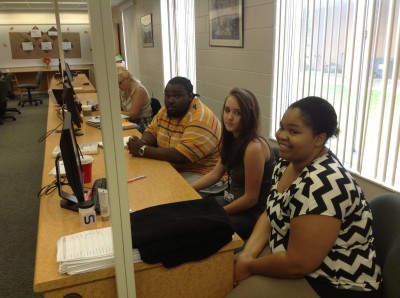 opens IMAGE file
Health Science
The Capping and Pinning ceremony for our graduating nursing students from Mascotte was held on November 15.
The last Blood Drive held at Lake Tech saved 66 lives. Every Drop Counts and Begins with YOU! The next Blood Drive will be held on January 10 from 10 am until 3:30 pm.
Law and Public Safety
The Day Law Enforcement recruits have completed the firearms block of training this week and all have passed their qualifications and written exam. The Night Law Enforcement recruits completed the Communications block and moved into the Human Issues block. On Thursday, FWC (Florida Fish and Wildlife Conservation Commission) made a presentation to all of the recruits on Florida alligator handling.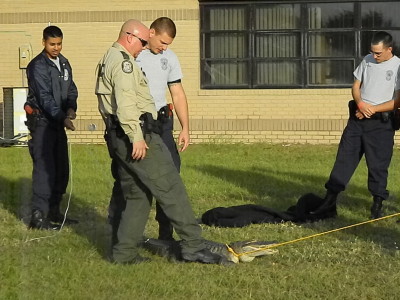 opens IMAGE file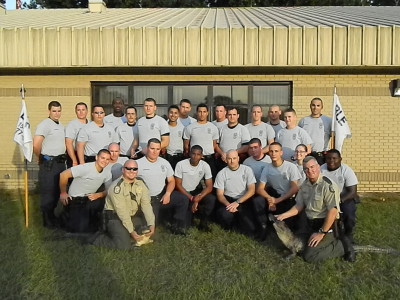 opens IMAGE file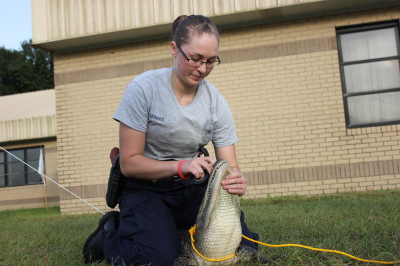 opens IMAGE file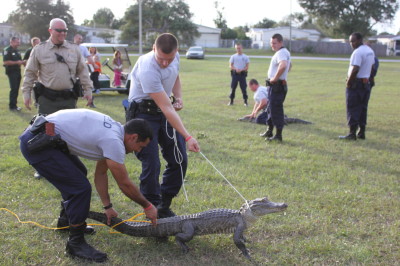 opens IMAGE file
The Fire Fighting students had the experience they have been waiting for this week – a live fire opportunity!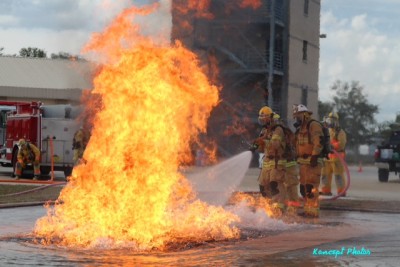 opens IMAGE file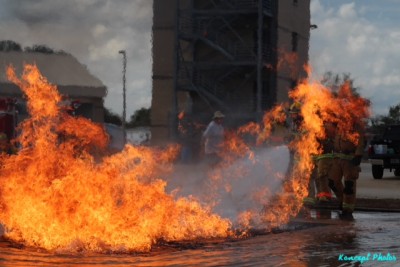 opens IMAGE file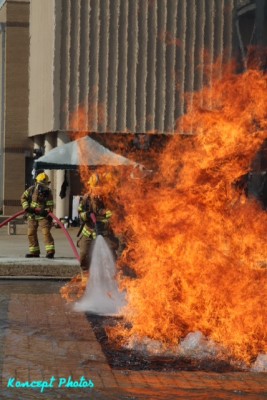 opens IMAGE file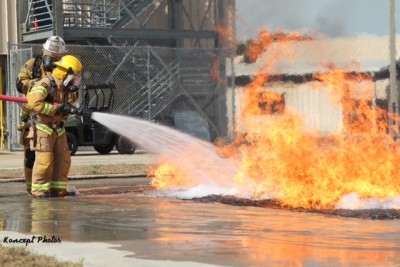 opens IMAGE file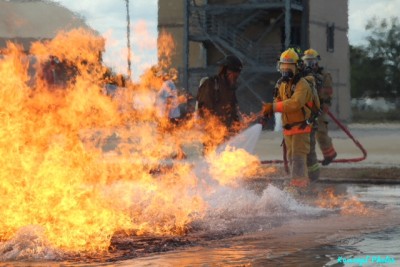 opens IMAGE file
Transportation & Logistics
The Automotive Service Technology students had an awesome week. The Steering and Suspension students are getting faster at doing alignment checks, looking at adjustments needed, and performing a four wheel alignment to bring the car back to factory specifications. They sure love the new alignment machine.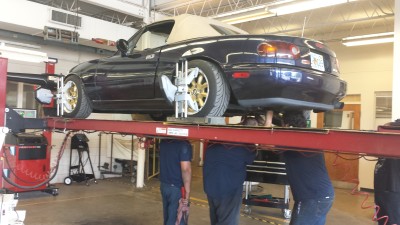 opens IMAGE file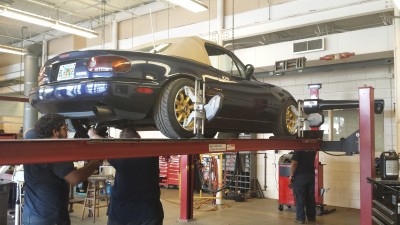 opens IMAGE file
opens IMAGE file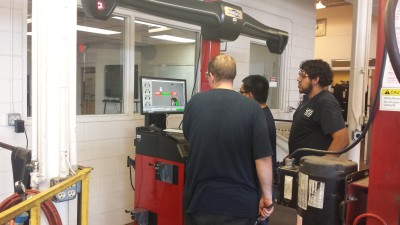 opens IMAGE file
The Diesel students spent the week learning how to disassemble an Allison Automatic Transmission out of a bus.
opens IMAGE file
Adult Education
The ESOL students enjoyed a day at Lake County Education Foundation's Renaissance Faire on November 1. Students prepared for the trip by researching different aspects of 17th century English life and presenting their findings to the class. The field trip experience provided the students with an opportunity to use their developing language skills as they participated in an American-style outdoors event.
opens IMAGE file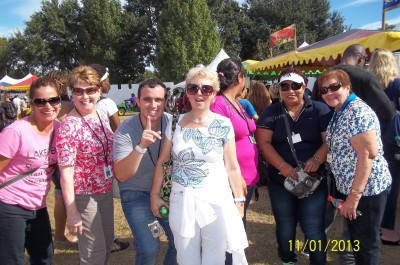 opens IMAGE file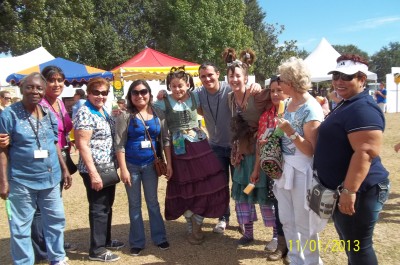 opens IMAGE file
opens IMAGE file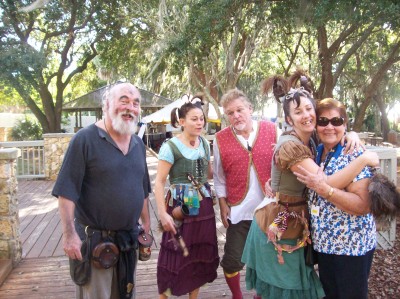 opens IMAGE file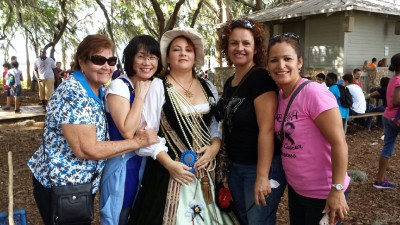 opens IMAGE file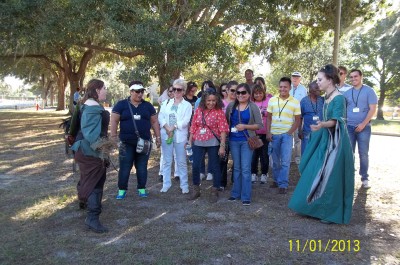 opens IMAGE file
Lake Tech's oldest student turned 89 this week. Regina Louis, fondly known as Grandma, was surprised by the students in her ESOL class as they celebrated her birthday.
GED Prep
Hats off to Cody Phelps! While participating in a math group on similar figures, Cody developed a new way to solve the intricate problems. While students and instructor were throwing out possible ways to solve the questions, Cody took initiative to pour over his notebook and create a process that was much simpler than any suggested, and then worked out every situation we had prior covered to ensure his method worked before announcing it to the group!!! Collaborative teaching at its best…Cody then went to the board and explained his theory to classmates who were in awe. Mrs. Avelli gave him a standing round of applause for his ingenious process as well as for his mentoring of fellow students! Way to go, Cody! You may be the world's next great mathematician!
In this week's Microsoft and Word skills lesson, students delved into the architecture of US government buildings, such as the White House and Supreme Court Building, and made connections to Ancient Greek, Roman, and Egyptian architecture. The focus was on why we learn about history and 'dead people,' and how it affects us today. Do you know why the US chose to use columns and porticoes in the architecture of our government, city hall, banks, schools, etc.? Ask our GED students…they know!
We also were excited to see one of our former GED students this week. She has come back all the way from Tanzania, Africa to finish taking her GED exam! That is dedication!!
Student Affairs
Lake Tech loves Veterans
On Friday November 8, Melissa Stephan delivered a button and coupon to each veteran on campus – student and staff. The pins and coupons were designed by the Digital Design students. The veterans could redeem the note for a free dessert in the Culinary Department. We are thankful for their service to our country!
opens IMAGE file
Take Stock in Children
Forty students from Sumter County high schools toured Lake Tech as part of a field trip arranged for them by Take Stock in Children. Students were able to visit four programs and enjoy a Lake Tech lunch prepared for them by the culinary students. They learned that Lake Tech is a great option for their postsecondary education.
Lake County Schools Counselor Meeting
Dean of Enrollment Management DeAnna Thomas presented at last week's counselor meeting. She focused on dual enrollment opportunities, the upcoming showcase/career night events, and how choosing Lake Tech as a postsecondary option leads to a job and success!
The SkillsUSA students met and voted on their officers for the year. We had a great group who chose to run for an office. The winners will be announced on Tuesday.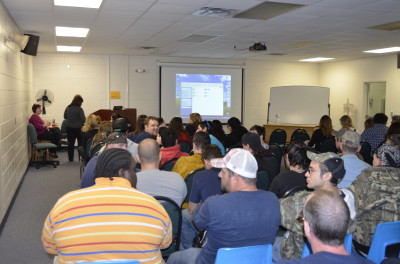 opens IMAGE file
opens IMAGE file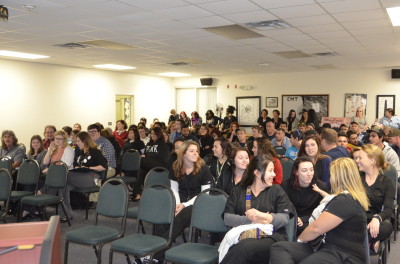 opens IMAGE file
National Technical Honor Society Induction Ceremony, November 22 at 1:45 pm.
National Adult Education Honor Society Induction Ceremony, December 11, at 3 pm
Technology