Students in the Intro to Culinary Arts course being held at the Leesburg Resource Center will have the opportunity to showcase their skills in A Night of Culinary Delight event on Tuesday, May 14, at 6:00 pm. Several local restaurants will be invited to attend and hopefully offer the students employment.
Forklift Certification training was held on Wednesday, April 10. The instructor, Robbie Robison, said that because of the gratitude and appreciation shown by the students, this was the best class he has ever taught. Some of the students wanted to take pictures with Robbie.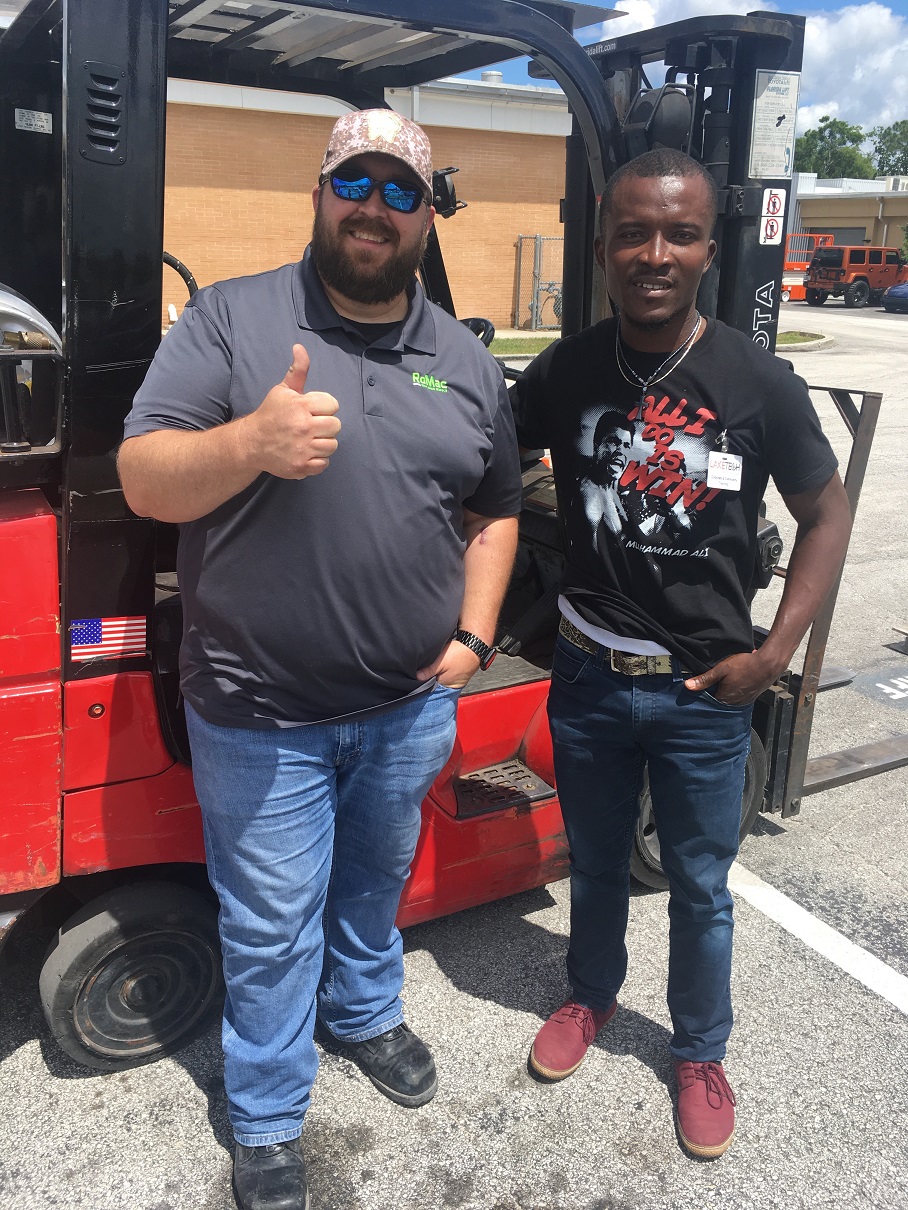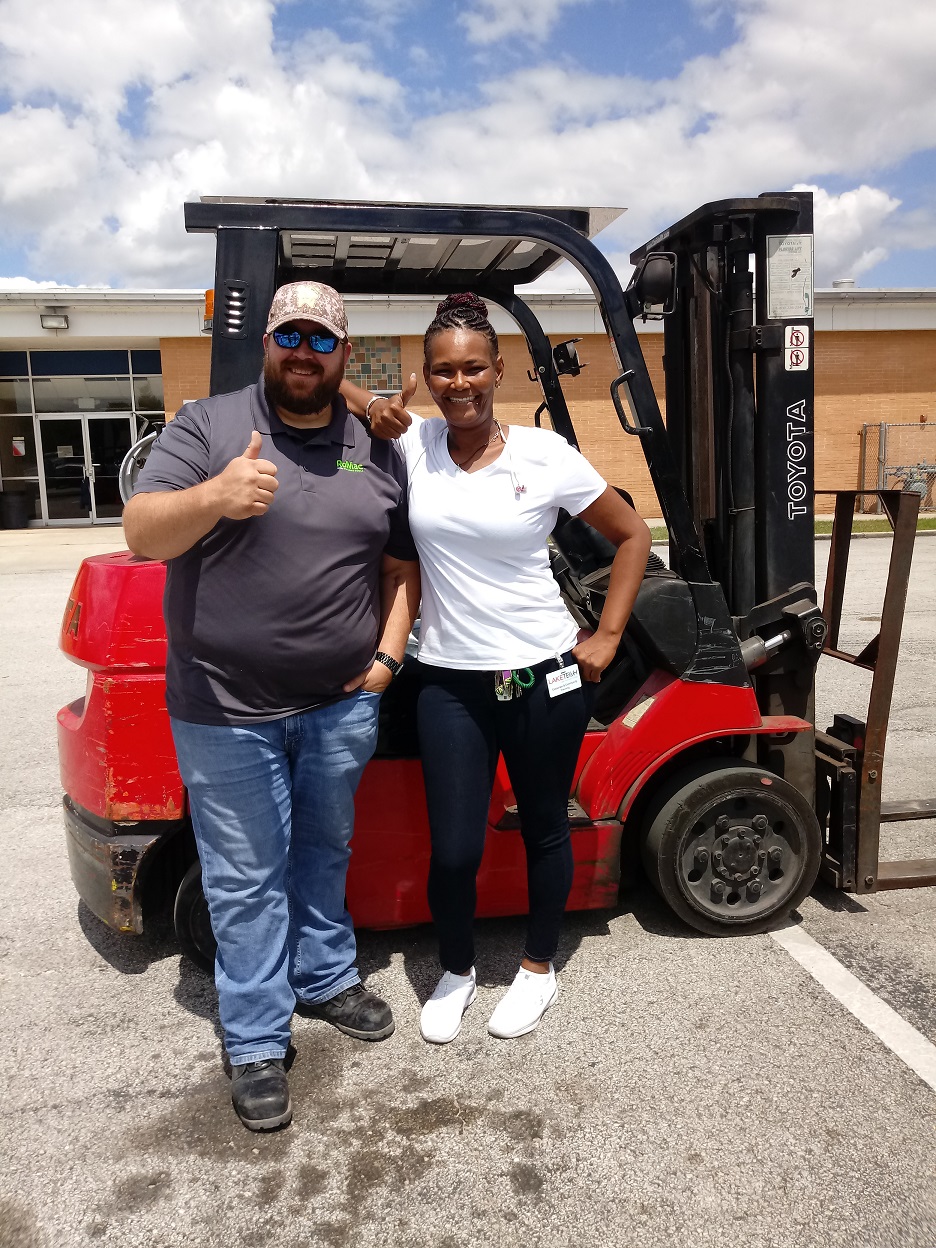 Three Corporate and Community Training courses will start at the end of the month, and more student enrollments is needed. Intro to SolidWorks starts on Tuesday, April 23, 5:30 – 8:30 pm, costs $210, and will prepare students to take the CSWA certification. SolidWorks will be taught by our new CNC instructor, Mike Nixon. Floral Design will be held on Thursday, April 25, 6:00 – 8:00 pm, at a cost of $55. Students will learn floral design techniques and make a floral arrangement to take home. This course is taught by local florist and Lake Tech grad, Shannanne Cain. Finally, Conversational Spanish will start on Tuesday, April 30, 6:00 – 8:00 pm, at a cost of $85, taught by retired LCS teacher, Linda King.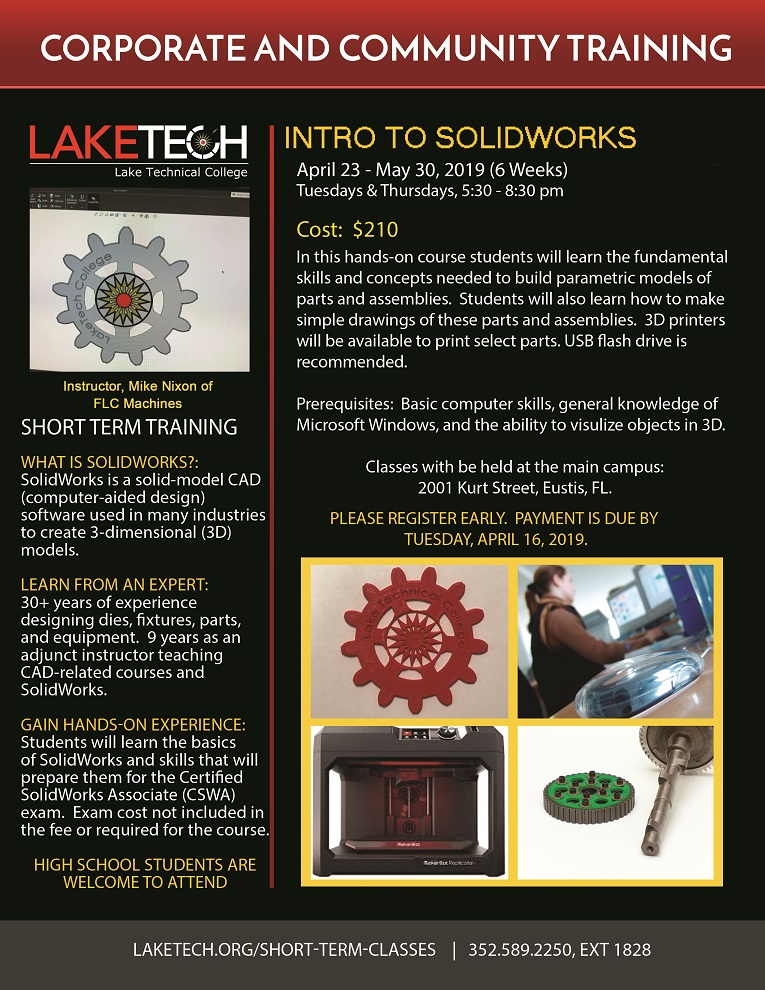 opens in a new window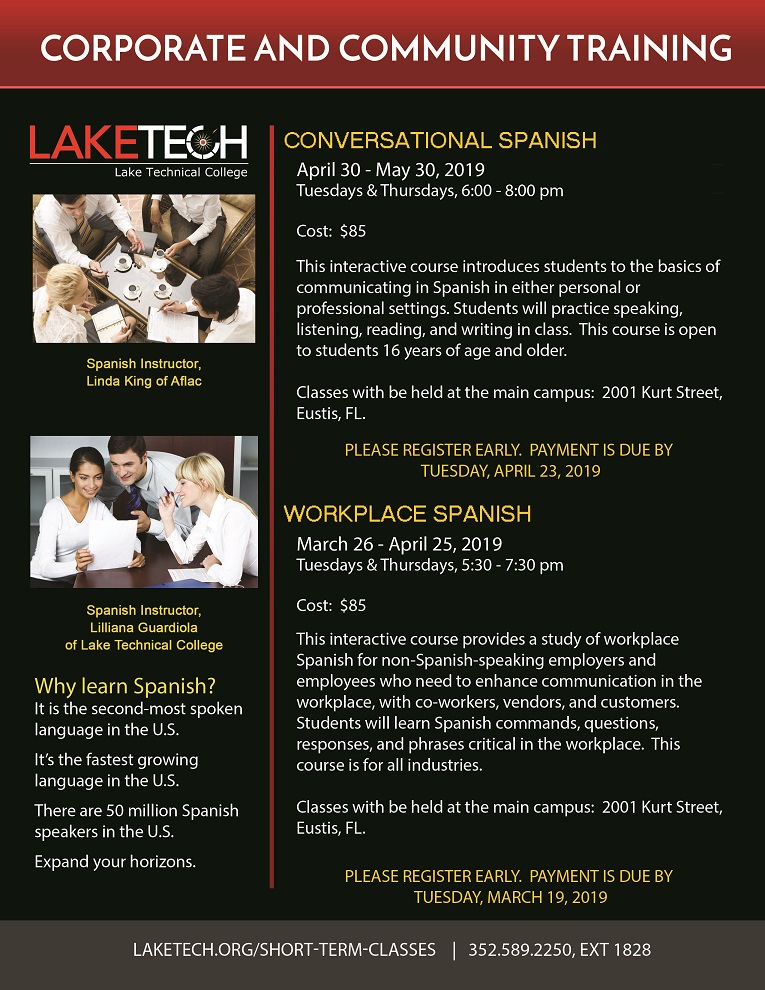 opens in a new window
opens in a new window
Concealed Carry course is scheduled for May 4, and a Private Security Office Class D course will be held May 6 – 17. Both of these courses are taught by Miller & Miller Investigative and Security.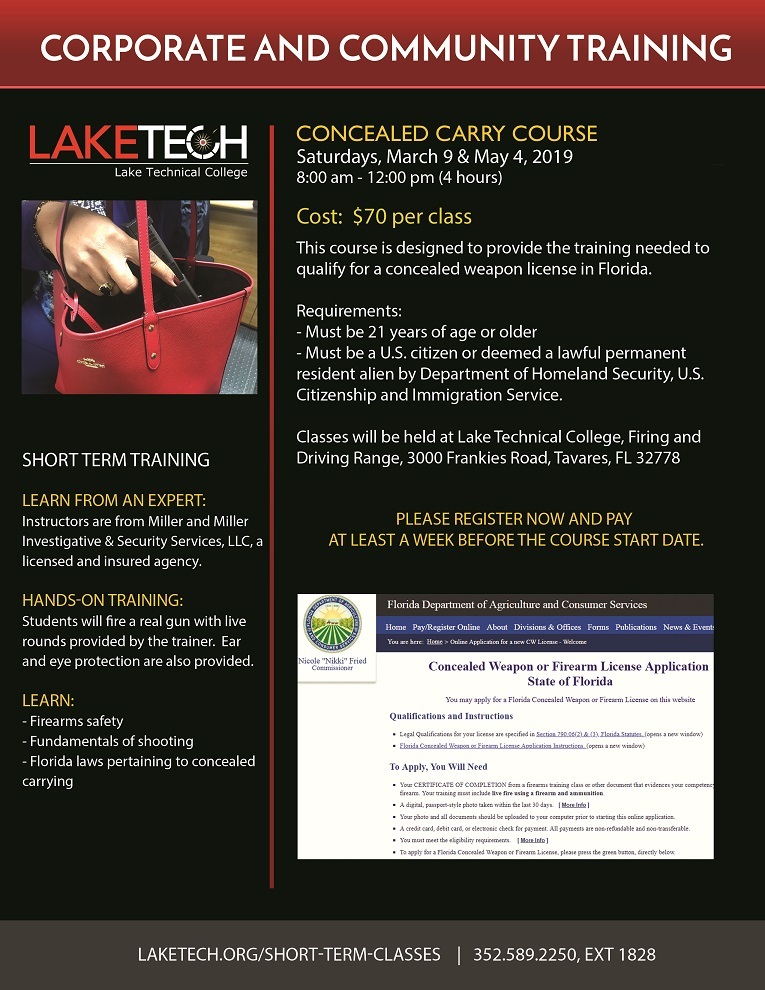 opens in a new window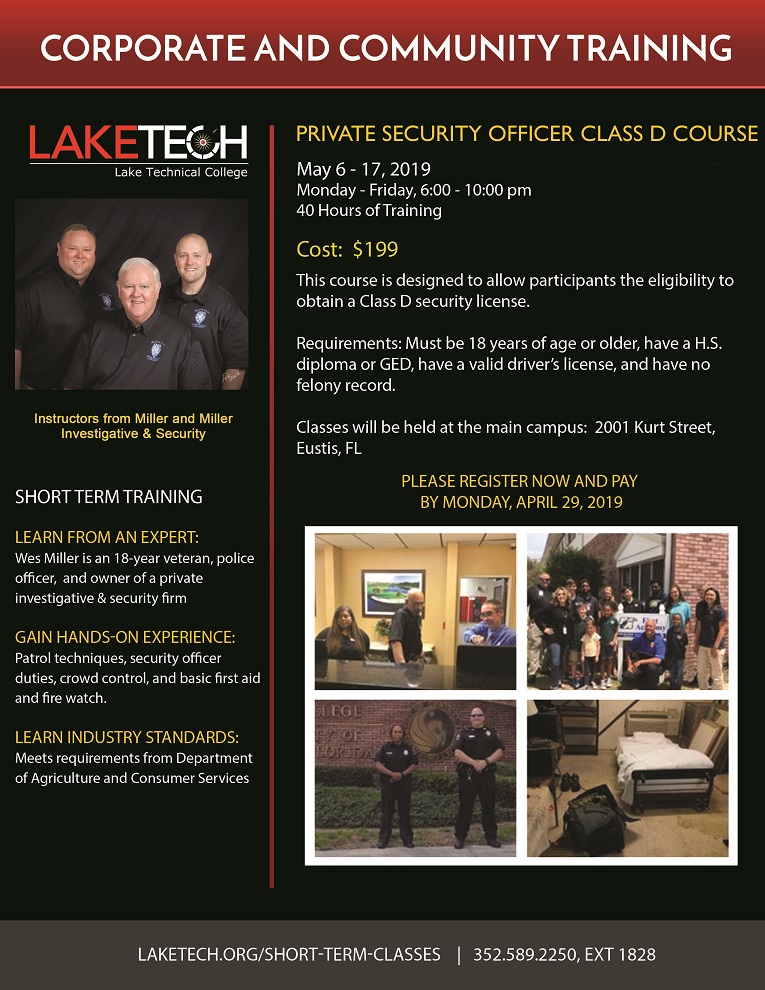 opens in a new window
We are looking for part-time instructors to teach short courses in the following areas. If you are interested in teaching part-time or know someone who is, please have the contact Laurie Bryant at Bryantl2@@lake.k12.fl.us or 352.589.2250, x1828.
Intro to QuickBooks (online version, not desktop)
Workplace English
Intro to Surveying (how to construct layouts, utility locates, types of surveying, legalities of surveying, etc.)
Intro to PLCs and Ladder Logic
Intro to Fluid Power (Hydraulics & Pneumatics)
Basic Motor Controls
Basic Electricity