This Week's Workforce Wednesday Update is Dedicated to Firefighter/EMT Student Malik Smith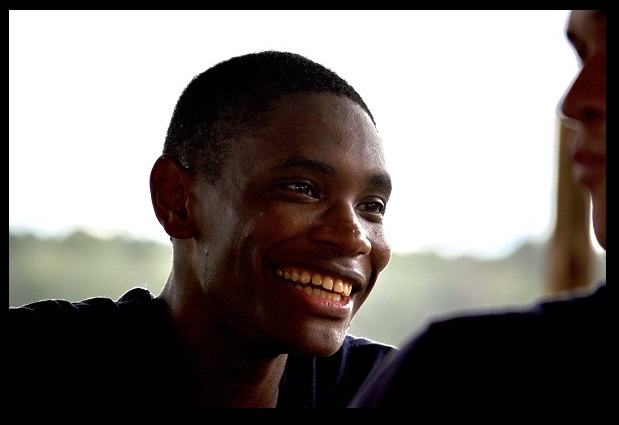 BUSINESS MANAGEMENT & ADMINISTRATION
Accounting Operations
Administrative Office Specialist
In addition to the Accounting Operations and Administrative Office Specialist students' regular coursework, they participated in a local food drive hosted by United Way. The students assisted in planning, distribution, and customer service for the event. The ThanksGiveAway served over 10 thousand pounds of food to struggling residents. This volunteer experience was not only beneficial to the community, but it was also a way to teach the business students about proper planning, organization, and service skills for their future careers. Check it out here: https://www.clickorlando.com/news/local/2021/11/17/lake-sumter-counties-distribute-food-to-families-in-need-at-2nd-annual-thanksgiveaway/
HEALTH SCIENCE
Medical Assisting
Did you know injections is in the Medical Assistants scope of practice and part of the pharmacology portion of the curriculum? These students are practicing injection proficiency.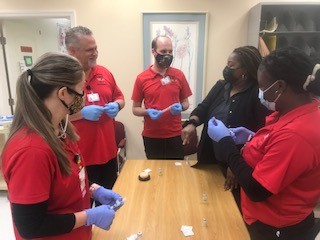 Practical Nursing
This week the newest Practical Nursing students learned CPR. This is a requirement in the first course of the program and they all passed and are now certified!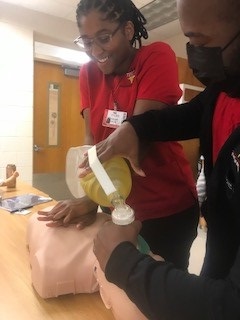 HOSPITALITY AND TOURISM
Professional Culinary Arts & Hospitality
Baking & Pastry Arts
Last week the Professional Culinary Arts & Hospitality and Baking & Pastry Arts students worked on food that was sold at the Renaissance fair. They made Scotch eggs, bread cones, soups and sweets that were sold by local high school culinary programs. They were able to get a small taste of what high volume food production is like. Others were working on culmination projects such as a dessert or an appetizer with multiple competencies. They rocked it!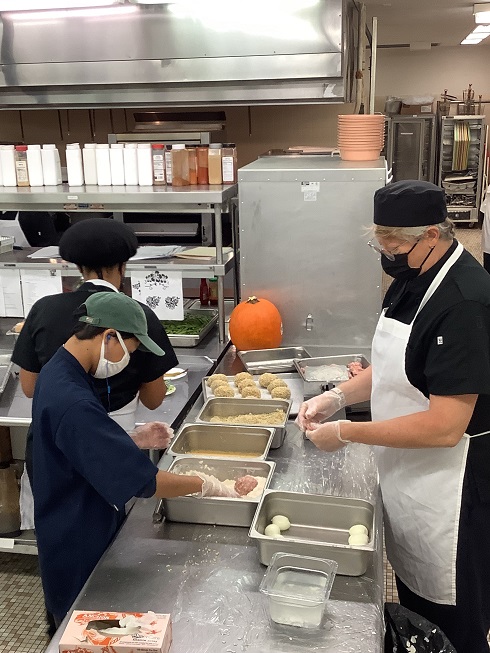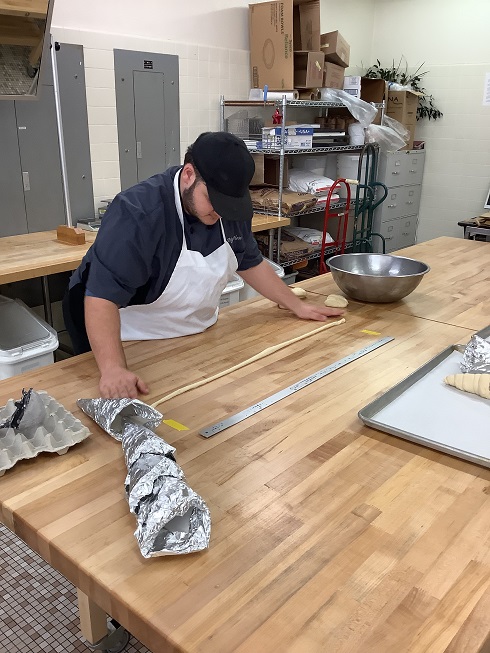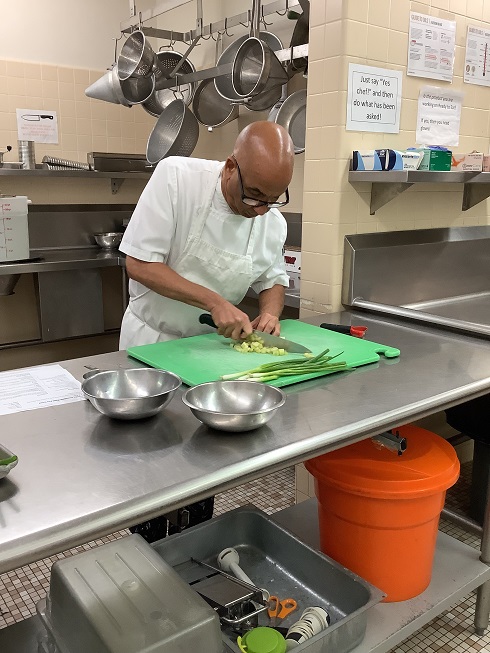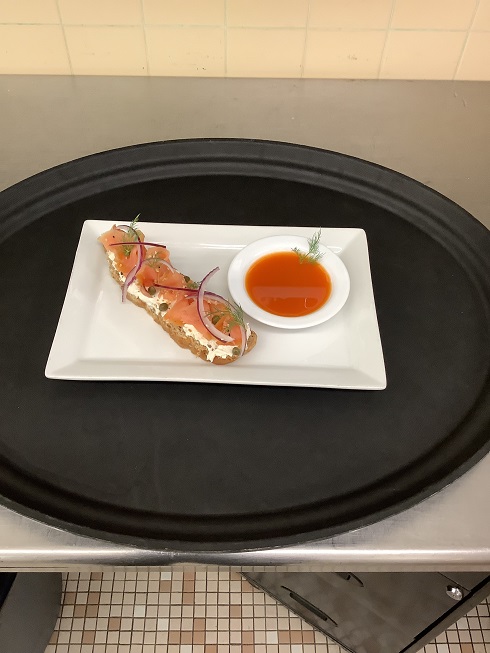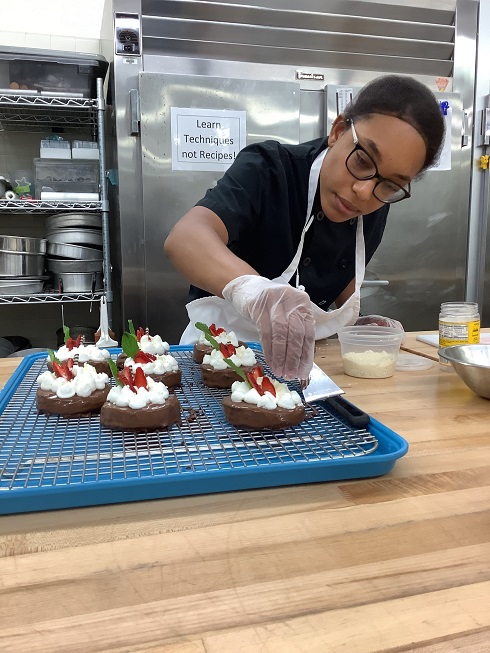 INFORMATION TECHNOLOGY
Enterprise Desktop and Mobile Support Technology
This the Enterprise Desktop and Mobile Support Technology students were learning about Ethernet cables and learning to make them. They had to not only make the cables but also test them to verify they worked. They enjoyed this competency and were able to see how valuable this skill will be to them in the future.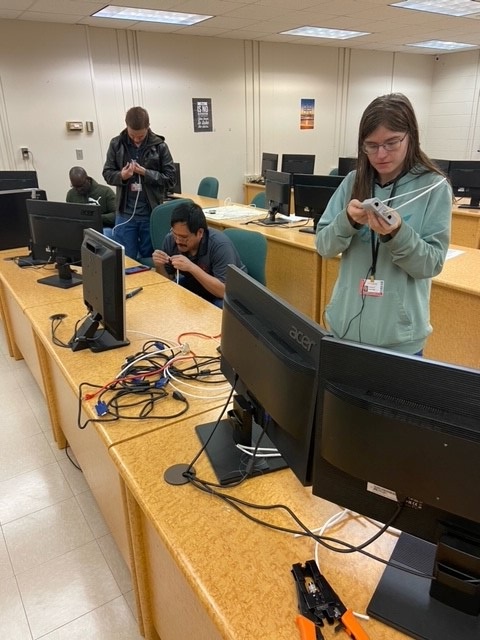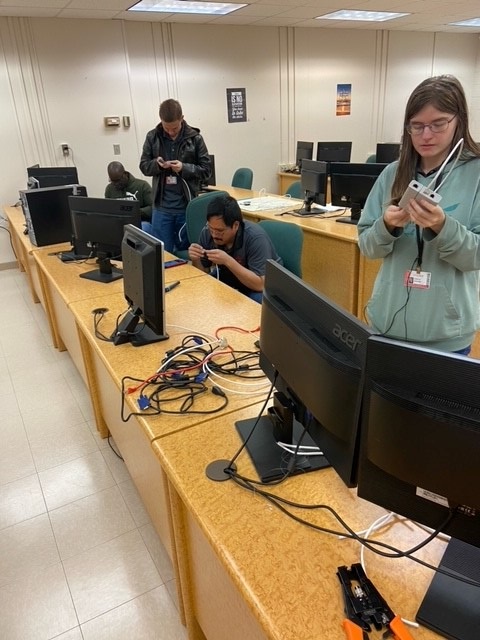 PUBLIC SAFETY
Firefighter/Emergency Medical Technician – Combined
Shortly before graduation this week, the Firefighter/EMT Combo students learned about fire behavior and the manner in which fuels ignite, flames develop, and the fire spreads across the simulated kitchen in the live burn building at the Institute of Public Safety. The live fire instructor is teaching that fires progress more rapidly due to the presence of synthetic materials in modern homes, which are made up of petroleum products in a solid form in most kitchens. Therefore, there is an increased threat of the amount of thermal energy output, which can quickly turn into a very dangerous fire situation referred to as flashover. These students are READY!
This week the Firefighter/EMT Combo students Class #129 completed the fire portion of their program and moved to the EMT curriculum. Eight of the students were already certified in EMT and graduated the program. A ceremony was held this week and dedicated to Fire Recruit Malik Smith who recently passed away just prior to graduation. He was an amazing young man and the Firefighting instructors and students were humbled to honor him during the ceremony. Always part of our brotherhood, Malik!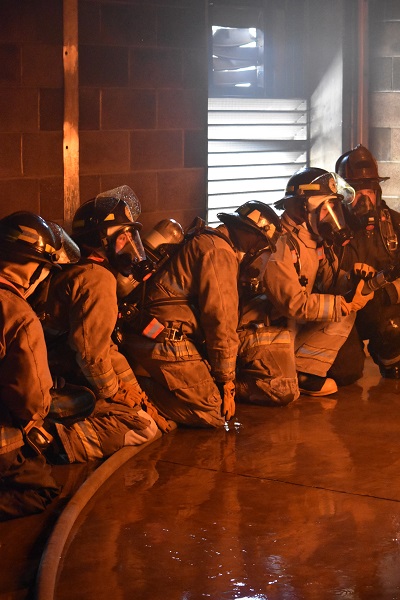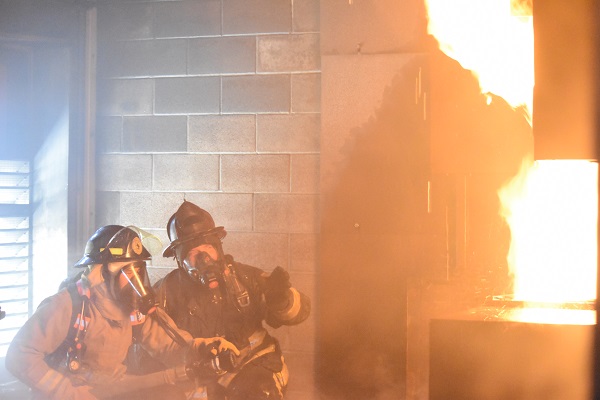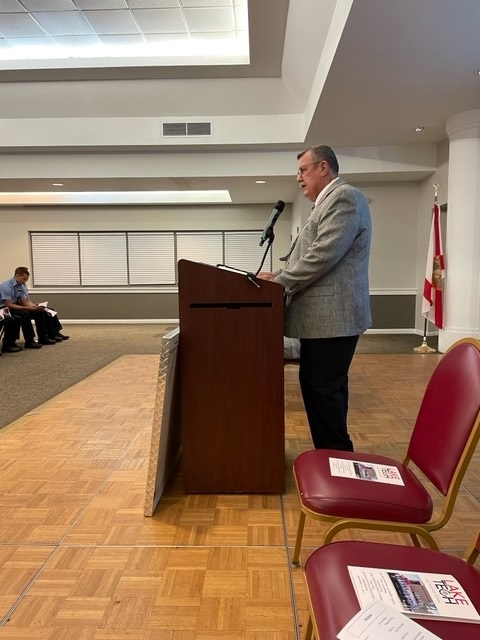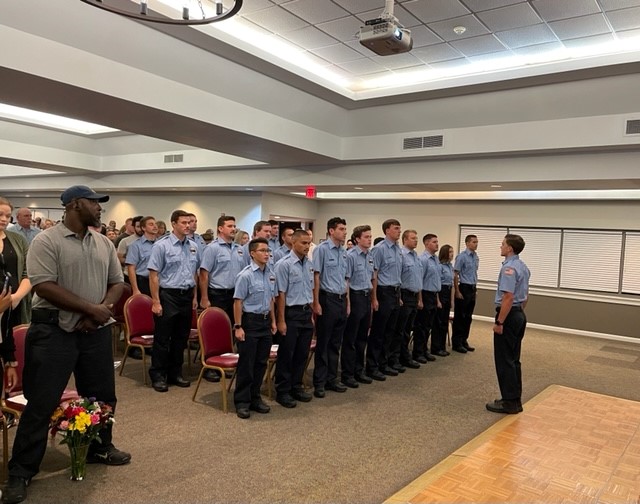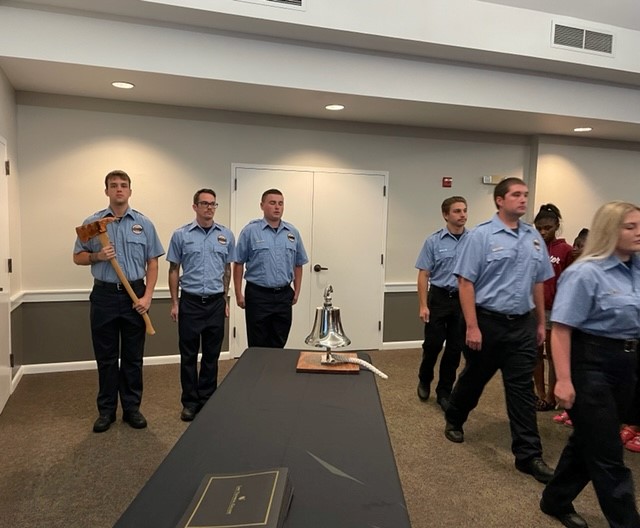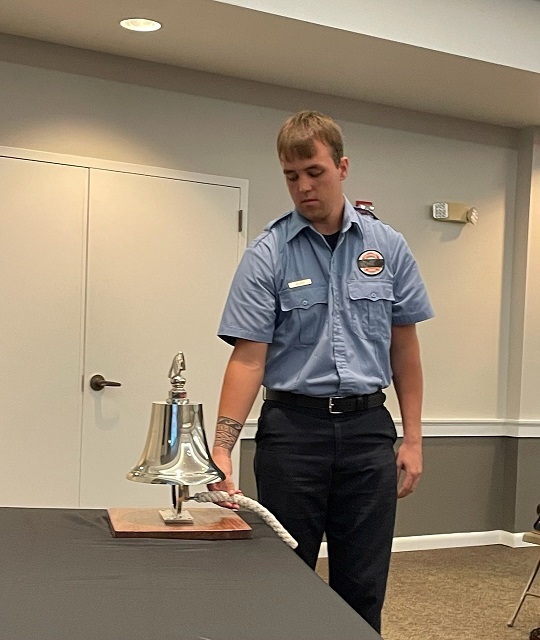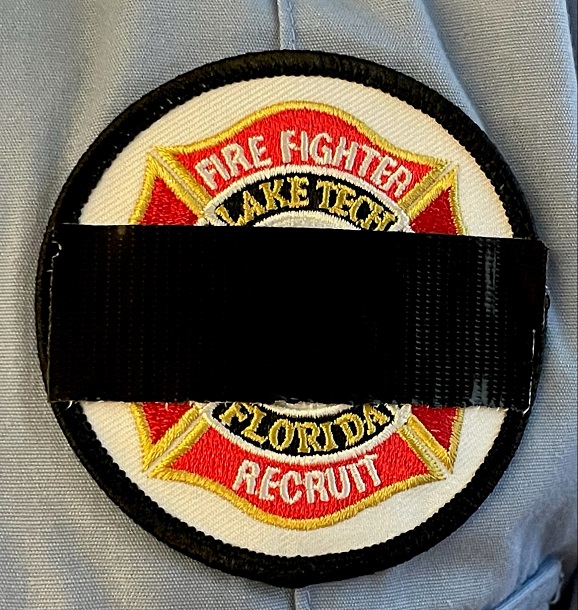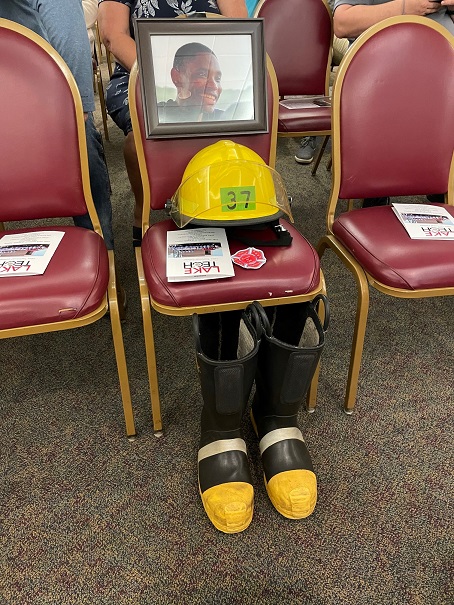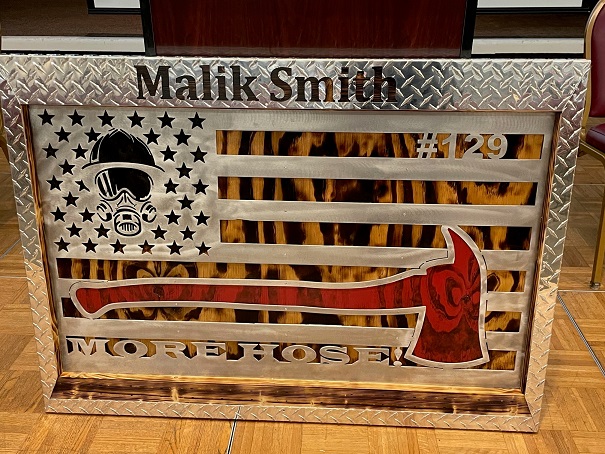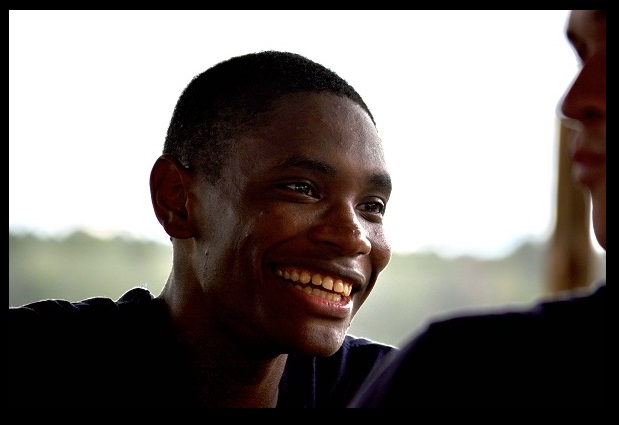 TRANSPORTATION & LOGISTICS
Automotive Collision Technology Technician
This Automotive Collision Technology Technician student, Shane is aligning the front end of the vehicle after cutting out and before he welds in the new core support. This is a critical skill in collision repair and he did great!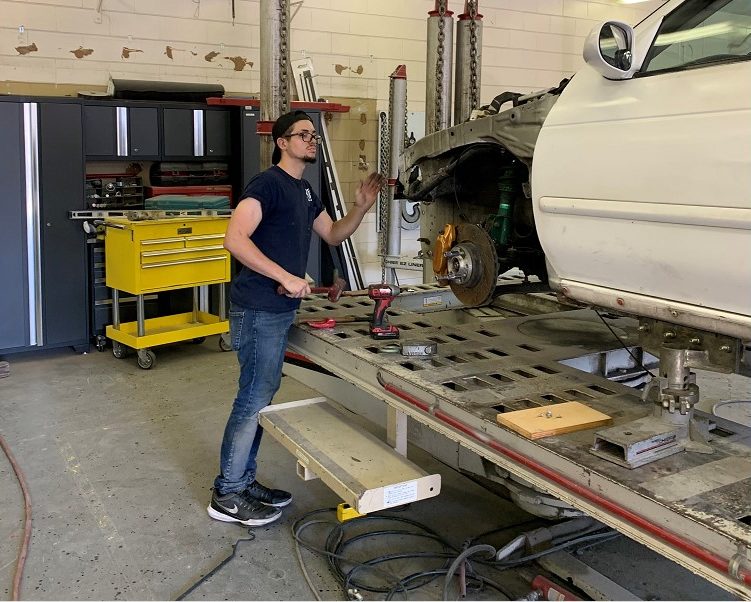 Automotive Service Technology
This Automotive Service Technology student knocked it out of the park this week as he worked on balancing a wheel as part of one of his competencies for the steering and suspension course. Way to go!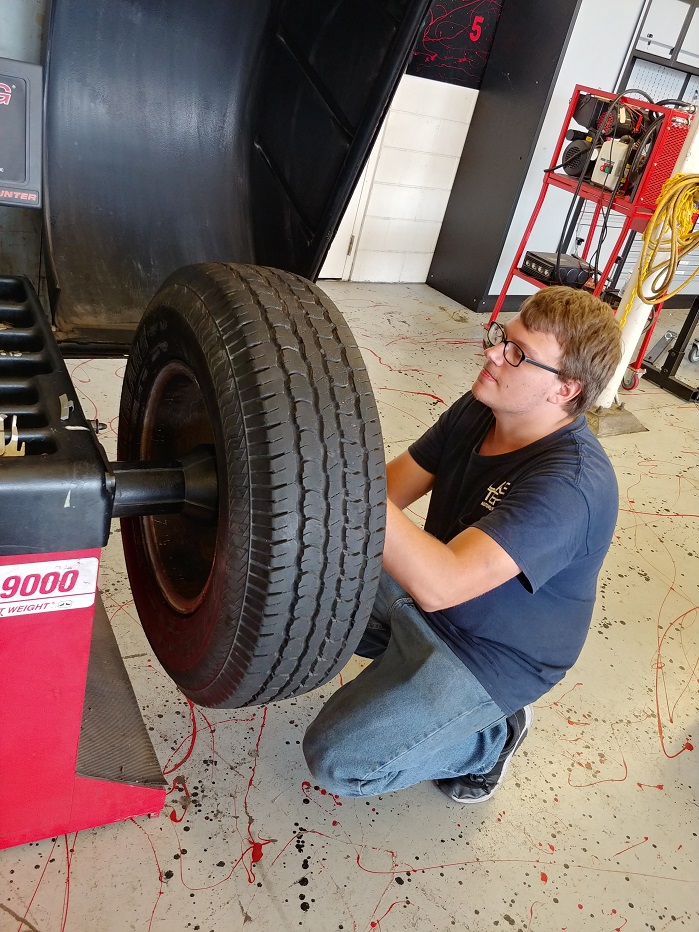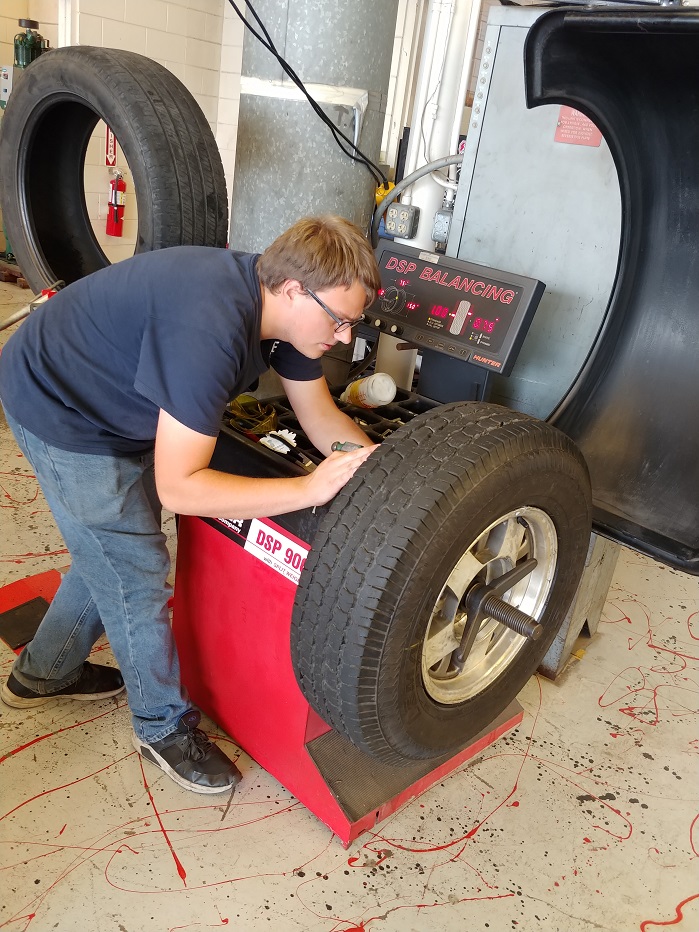 ADULT EDUCATION
Adult Basic Education/GED® Prep/ESOL
This week former Adult Education students were "Caught in the Act" of Preparing for a Great future! While visiting several of LTC's Career Technical Education programs this week, we spotted some of our former Adult Education students working hard in their career technical programs. It was obvious that they love what they are learning! When they complete their program, they will have the credentials and the skills to be a sought after employee in the workforce. Congratulations Ben, Tyler, Kaleb, and Renier.
Mr. Bagg also gave Liam a tour of the HVAC labs and shared information about the program and career opportunities in the workforce. Liam felt that the HVAC program may be a good fit for him!