In The Weeks Ahead at Lake Technical College
Adult & Community Educators Conference, September 24-26
Center for Advanced Manufacturing Grand Opening, October 11, 10 am
Healthcare Job Fair, Leesburg CareerSource Office, October 17, 10 am – 2pm
Annual Business Partner/Advisory Committee Member Reception a Success!
ACADEMIC AFFAIRS
HEALTH SCIENCES
Nursing Assistant (Long Term Care) – Another class of Nursing Assistants graduated this week. Next up, their state exam and then they will be ready to work!
LPN Graduate Presented Gold Star Award – Recent Lake Technical College Graduate and LPN Lorren Jackson was presented the Gold Star Award on September 5th by the Lake County Sheriff's Department. Lorren stepped right in as a Good Samaritan by performing CPR when an individual collapsed.
Pharmacy Technician – The Pharmacy Tech III students learned proper safety precautions for Chemotherapy drug preparation.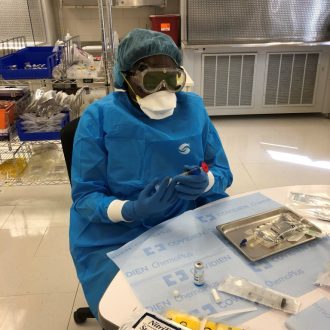 opens IMAGE file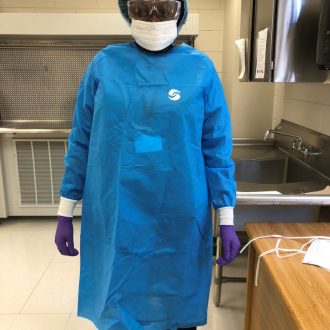 opens IMAGE file
LAW, PUBLIC SAFETY & SECURITY
Florida Law Enforcement Academy – This week, Day Law started the block of Fundamentals of Patrol. In addition, Recruit Hueser finished up some more elements of the hiring process with Leesburg Police Department. Recruits Landa, Pender, and Rytter completed some portion of the hiring process with the Lake County Sheriff's office. Three additional recruits, Castro, Robinson, and McPhee interviewed with the Lake County Sheriff's Office. Thursday, the class spent the morning in traffic court and took a tour of the Lake County jail in the afternoon.
The Evening Law recruits have been preparing for their test as well as their course in stun gun firing and Taser. The whole class passed with 100% and then were able to learn how the Taser feels. It's a hard bite for sure, but all in all, everything is a learning concept! Thank you Officer Stone for the Taser course, we learned a lot!!
TRANSPORTATION & LOGISTICS
Automotive Service Technology – This week students have been removing and reinstalling engines which in turn is helping them become familiar with tools and the importance of having good organizational skills. All together, these skills will improve productivity out in the automotive field. As they do this work, technicians often find broken bolts or the bolts will break while they are working on the engines. The pictures show students practicing their bolt extraction and thread repair skills.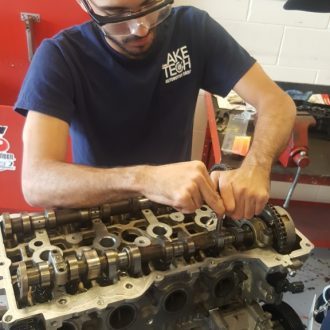 opens IMAGE file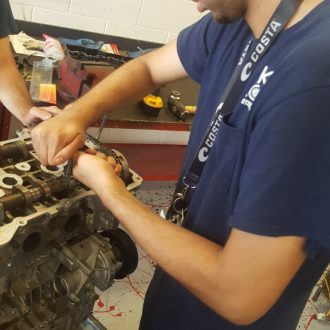 opens IMAGE file
Diesel Systems Technician – Some of the students started disassembling a large 2014 6HK Isuzu engine that came out of a generator, and next week they will learn about all the sub-components that are on the engine. In addition, this week Justin Davis started work on his first 10-speed transmission. He will have to completely disassemble and inspect all the gears and bearings on the transmission. As you can tell by the picture, it is a big inspection project!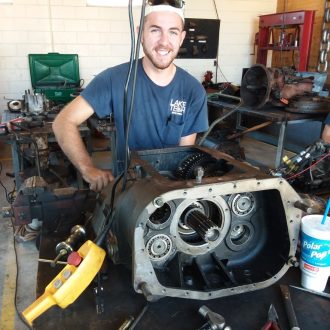 opens IMAGE file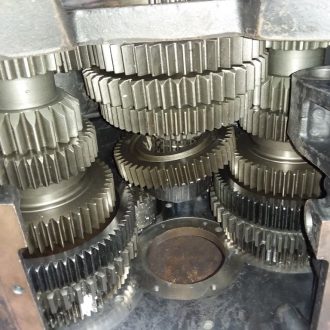 opens IMAGE file
ADULT EDUCATION – It's been a successful couple of weeks for our students with many of them moving forward in the GED process. Congratulations to Lane, Levi, Sasha, Michael, Cameron, and Ciara for your hard work and progress!!
We've been working heavily on sentence structure and commas, and have come up with nicknames for the types of commas that help us to remember when to use them. We're also practicing identifying the main idea, topic sentences, and types of support used in reading passages. We continue to do a lot of reading, writing, and even more practice.
ESOL – Every day we bring our classes together for whole group instruction, and it's working out wonderfully. On Mondays, our students do activities for Listening and Pronunciation. On Tuesdays, we have Civics. Wednesdays offer opportunities for practical application in Job Skills/Career Development and Life Skills. On Thursdays, we're doing something new this year called Literacy Circles. Our students are grouped randomly, and at different skill levels. They rotate through different stations, each with a separate lesson in reading, speaking, listening, and writing. These activities encourage independent thinking and discovery, but make use of teamwork and technology skills at the same time. How fantastic to see our students learning together!
STUDENT AFFAIRS
College Central Online Job Board – We are excited to roll out our new online job board – College Central. It is a tool for students to be able to search for jobs, build online resumes and career portfolios, and read hundreds of career related articles. In addition, employers will post their jobs on this site so our students can have complete access to them.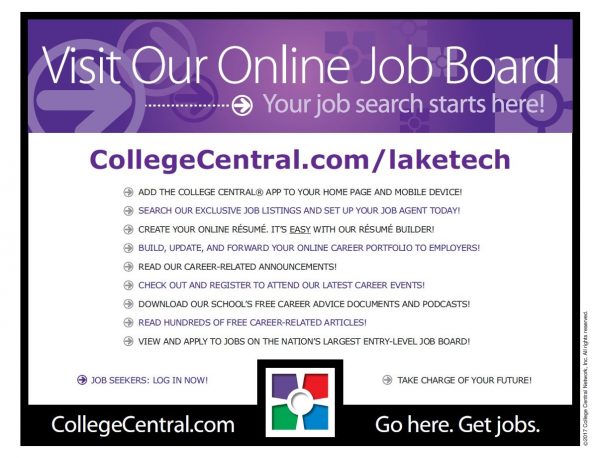 opens IMAGE file
Student Ambassadors: The next Ambassadors' meeting is October 10 from 2:45-3:30.
Program Information Sessions: The program information sessions are scheduled for the second Monday and Tuesday of each month. Monday night's session is at 5:30pm on and focus on EVENING PROGRAMS and at 3:30pm on Tuesday for our DAY PROGRAMS. Please be prepared to receive prospective students during these times. If you will, please send a Student Ambassador, or come to get your guests from the Board Room at 5:40/3:40 on those days.
STAFF DEVELOPMENT
Educators in Industry – The Educators in Industry form is located on the Intranet and is Section #30792. Each year, faculty spend a minimum of four hours in industry researching new trends and techniques in the field.
IN THE COMMUNITY
Healthcare Job Fair – CareerSource Central Florida will be hosting a Healthcare Job Fair on October 17 from 10 am until 2 pm at their Leesburg office. (1415 South 15th St., Suite 101, Leesburg). About 20 healthcare employers will be participating. All students and graduates are invited to attend.
Laurie Bryant represented Lake Tech at several events this week. Tuesday she attended the iBuild monthly meeting in Orlando and the Leadership Lake board meeting, the East Lake County Chamber meeting and the Leadership Lake Class of 2019 orientation. What a busy Tuesday! On Thursday she attended the Commercial Contractors Association monthly meeting where she was given time to speak about Lake Tech's efforts to provide construction training in an effort to meet the workforce demands for skilled labor.
The Conversational Spanish class has been rescheduled to Tuesdays and Thursdays, October 9 – November 8, 6:00 – 8:00 pm. Tuition is waived for employees. Contact Laurie Bryant at extension 1828 for additional information or to sign up.
Laurie Bryant will represent Lake Tech at the Tavares Chamber of Commerce meeting this week.
Melissa Stephan will participate on a panel discussion about culinary training and employment in the region at the CareerSource Central Florida Board of Directors meeting on Thursday.
TECH TIP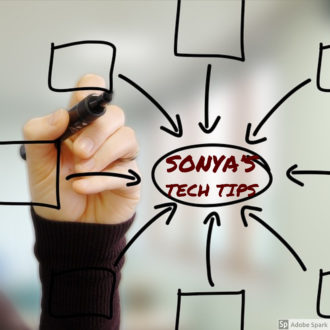 opens in a new windowopens PDF file