News
NEW COURSE BEING OFFERED! CNC Production Specialist October 6, 2014 - December 3, 2014, M-R, 8:00a – 4:30p OR October 6, 2014 – February 10, 2015, M-R, 5:30p – 9:30p. Hours: 240; Cost: Tuition is approximately $1,200, $300 tools & software access, plus books and fees; Location: Lake Tech College main campus; Requirements: Must be 16 yrs of age. Call 352.589.2250 for additional info.
Ipad Basics: (4 hours) being offered! Introduction to the iPad. Learn how to use the settings, organize, and utilize the iPad and/or apps. BYOD (bring your own device) and your AppleID username/password.   iPads only—other tablets not taught.  Cost: $40; 10/8/14-10/9/14, 5:00p-7:00p. Visit the Short Term Classes page for this as well as other classes being offered at Lake Tech College.
Future Students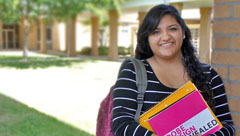 ---
Adult Education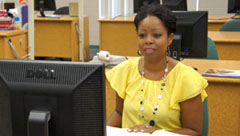 Learn about Career Pathways and ABE, GED, ESOL, Test of Adult Basic Education (TABE), and vocational prep (AAAE) classes.
SUCCESS STORIES
Discover inspiring alumni stories.
SHORT TERM CLASSES
Classes are available now!
Supplement your present job skills or explore a new career.
INDUSTRY CERTIFICATIONS
Learn more about our certifications.
Earn an industry certification or pass your licensure exam.
PROUD PARTNERS
Become a Proud Partner
Whether you are a small business or a large corporation, Lake Tech needs you.