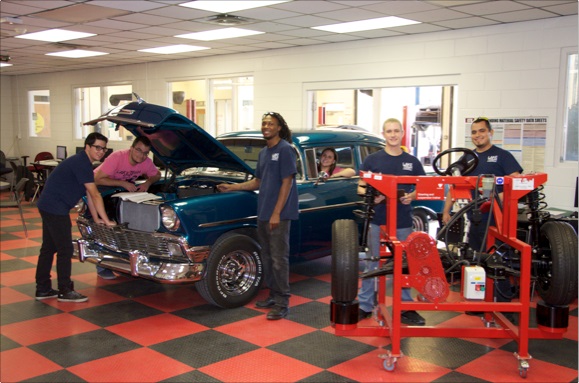 Lake Technical College is now registering for the spring 2021 semester!
For the past five decades, Lake Tech has provided career and technical training to thousands of essential workers in Lake County and the surrounding region. With over 30 career and technical programs to choose from, Lake Tech is ready to help individuals prepare for a rewarding profession in approximately one year!
Our faculty are experts in their industries and they thrive on launching their students into successful careers. Administrative Office Specialist, Auto Collision Technology Technician, Professional Culinary Arts and Hospitality, Auto Service Technician, and Pharmacy Technician are just a few of the great programs that you can finish in approximately one school year. There are several programs that can be completed in less than a school year, for example, CNC Production Specialist (Machining), HVAC/R, and our newest program Veterinary Assisting.
Most classes start on Tuesday, January 5, 2021. Seats are limited in every program, so interested individuals should complete the online application at www.laketech.org and then stop by to see a Career Advisor to complete the enrollment process very soon. Our office hours are Monday (8am-6pm), Tuesday through Thursday (8am-4pm), and Friday (8am-11:30) ~ except during holidays.
For more information on any of our exciting programs, please visit www.laketech.org. Financial aid and scholarships are also available for those who qualify. To find out if you do, complete the FAFSA:
https://www.laketech.org/financial-aid/apply-for-financial-aid.
#laketech #careerinayear #getthereFL